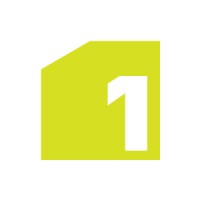 1Spatial (SPA) announced a three-year contract worth c $0.8m with the State of Montana for its Next Generation 911 solution. The Montana contract, along with recent large contract wins, the accelerating pace of new business, the transition to a higher-margin SaaS business, increased collaboration among data users and success with the 'Land and Expand' strategy should support a c 6% CAGR through FY23 and improved margins. We remain encouraged by the long-term potential of the geospatial industry and see scope for further acceleration. While it does trade at a sizable discount to its software peers in terms of price/revenue and EV/EBITDA multiples, we see opportunities for the gap to be reduced, and now is the time for SPA to capitalise on them.
Recent contract wins and transition to SaaS model
1Spatial has announced a three-year contract worth c $0.8m with Montana to implement its Next Generation 911 solution. This Montana win, the seventh US state to choose the 911 solution, recent large multi-year contract wins and solid sales growth of 8% y-o-y in H122 point to SPA's successful execution of its three-year transition plan. We forecast steady revenue growth of 5% to £25.8m in FY22e and 6% to £27.5m in FY23e. We see gross and EBITDA margins improving over FY22 and FY23 as SPA continues its transition to a SaaS model focused on high-margin recurring licence revenue.
LMDM: Opportunity in growing market
As technologies like smartphones and digital mapping continue to advance, their dependency on spatial information for physical assets, buildings and so on has increased the need for precise and correct location data. Combined with the trend of increased collaboration between firms, the rapidly transforming geospatial industry is expected by Markets and Markets to enjoy c 12% growth in the medium term, providing a significant opportunity for SPA's Location Master Data Management (LMDM) business, where it is considered a market leader.
Valuation: Gradually reducing the gap
1Spatial trades at 12.4x FY22e EV/EBITDA, a significant discount to its software peers, and using a peer multiple of 27.7x implies a share price of 99p, about 117% above the current price. While much of the discount reflects SPA's current lower growth and margins, if the pace of contract wins is maintained and 1Spatial continues to execute on its land and expand strategy, we anticipate there could be a reduction in this valuation gap.
Company description: Digitally mapping the world
Edit
1Spatial provides LMDM software, solutions and business applications to businesses and governments working with geospatial data – information on where people, buildings, pipes, roads and many other objects are located. As customers build digital maps of energy systems for electrical vehicle charging stations, map the piping for utilities to manage customers in real time, verify locations for 911 emergency services, record where assets can be found to reduce the risk of flooding and generate national maps to support green and COVID-19 related projects, more and more geospatial data are required and created. 1Spatial's software tools improve the quality and accuracy of these location data and ensure they are efficiently deployed for use. Ultimately, 1Spatial's LMDM products allow clients to unlock the value in their geospatial data, 'enabling better decisions and greater insights.' Note the term 'geospatial' data is often interchanged with 'location' or 'spatial' data and those terms will be used interchangeably throughout this report.
The 1Spatial Platform is a key element of SPA's business model. It consists of a set of software components that are data and system agnostic, giving it the flexibility to work across a wide variety of data systems and system platforms. The goal is to ensure the location master data are current, complete, correct, consistent and compliant, thus giving customers the ability to use their geospatial data on any device, anywhere and anytime. That is, SPA's technology allows users to capture large amounts of complex geospatial data in various formats, conduct error checks and integrate those data into third-party geographic information systems (GIS). It is based on an established, customisable rule set that performs the error check on geospatial data. Unlike traditional master data management, LMDM covers both spatial and non-spatial data and enables customers to better manage both types.
1Spatial has made significant investments in its cloud infrastructure, as its platform can be deployed as a SaaS solution in the cloud, on-site or a combination of the two. With its solutions now running in the cloud, this makes them even more scalable. As customers generate more and more location data, 1Spatial's platform scales up with the growing quantities of location data. For instance, the increasing number of mobile devices and IoTs are producing even larger spatial datasets, and as it operates in the cloud, 1Spatial's platform's ability to check, validate, correct and update all this information is not limited by on-site data resources. As it builds its elastic, multi-tenant cloud platform, this should support its increasing market penetration and scalable growth.
1Spatial's ability to automate the error-checking process, its domain expertise, extensive experience with geospatial data and data agnostic approach all provide SPA a distinct competitive advantage over others in the LMDM space such as Esri and IQGeo. Furthermore, a key competitive advantage for 1Spatial is that it has one of the only platforms (1Integrate), to our knowledge, that can control, integrate and validate such large, complex amounts of geospatial data from multiple sources.
As Exhibit 1 displays, 1Spatial segments itself by geographic locations, as it operates across the globe with most of its business originating in Europe, UK/Ireland and the United States. While it is headquartered in Cambridge, UK, its clients include a wide variety of enterprise customers around the world, including Ordnance Survey, the UK government's Geospatial Commission, the city of Marseille, the Land and Property Services in Northern Ireland, several US states (California, Michigan, etc), Google, Northern Gas Networks and the Bureau of Meteorology in Australia. 1Spatial generates both recurring revenues (licences, support and maintenance) and one-time items such as services and perpetual licences as shown in Exhibit 2. Note that perpetual licences are a legacy source of revenue, and SPA has stopped actively selling perpetual licences, as its focus is on recurring term licences. Moreover, the emphasis is on developing pure cloud-SaaS revenue through its business apps.
A complete platform of LMDM software components
Edit
The 1Spatial platform is a complete set of LMDM software components, combining servers, portals, dashboards, software development kits, APIs, data connectors, business-focused applications and the patented 1Integrate rule engine. Its portfolio of products includes several items:
1Integrate: the patented rules engine that conducts automated data validation, cleansing, transformation, enhancement and integration of spatial and non-spatial enterprise data. It ensures the data are up to the required standards and remain consistent across workflows, removes data silos and integrates the siloed data into single datasets, creating a single source of truth for data. 1Integrate automates the correction of invalid data and fixes geometric and attribution errors. It works with different formats and datastores, offering clients flexibility as their requirements change, and is scalable, growing with the client's needs without affecting workflows.
Ensuring that geospatial data meet required standards is crucial for business applications, which is where 1Integrate's rules engine operates. For example, most location data fit in one of three categories: point (the tree is here), lines (roads or utility networks go from here to there) and polygons (this building is a shape with these dimensions). The standards for the data include no overlaps on boundary lines, that all polygons are closed and no gaps in the land or data. 1Integrate ensures that these standards are met. Facilities management projects such as those with a company like Google or IBM would run checks to ensure every room has a door, there are no desks in corridors or on top of walls and so on. Standards can be formal (eg NENA, a US 911 standard; MUDDI, used in the UK for projects like the National Underground Asset Register (NUAR) and the 'Red Book' for UK traffic management) or informal, set by companies based on their own operations. Whether it be formal or informal standards, 1Integrate ensures that they are met.
1Integrate for ArcGIS: designed for the ArcGIS platform (an Esri product that developers can use to build mapping and spatial analysis applications), it provides automated data validation and enhancement. 1Integrate for ArcGIS is available on tools such as ArcGIS Server and ArcGIS Desktop and it allows clients to assess their data, making sure they meet specifications and fit the intended purpose. Moreover, it can perform data re-engineering tasks, including cleaning, transforming and creating new data from existing data assets.
1Data Gateway: the self-service web portal for data validation, processing and analytics, applying 1Spatial's rules-based approach for managing data. It is designed to be user friendly, as each process has defined and simple workflows that guide clients through project configuration or data delivery. As with 1Integrate, 1Data Gateway can scale up and achieve high performance, even under heavy client use, with the ability to add unlimited users.
1Edit: allows clients to quickly validate and edit 2D and 2.5D (using 2D data to create what appears to be 3D or data with heights) spatial data with high levels of quality assurance. 1Edit helps ensure data are correctly aligned and connected and can automatically edit shared geometry. Moreover, it integrates well with the 1Spatial Management Suite, conducting the data editing step that is part of the overall management of location data.
1Generalise: using a rules-based, automated data generalisation service, it automatically creates multiple smaller-scale data sources from large-scale data sources. This provides time and cost savings for clients when producing smaller-scale data products and enables clients to rapidly generate new data products by automating the product generation.
1Spatial Management Suite: supports efficient and consistent planning, maintaining and publishing of client data, while automating their production workflows. This is a full end-to-end management suite covering the data workflow process, from the planning stages through delivery. It has a flexible, component-based structure that allows clients to customise how they interact with their data and manage data product creation.
1Spatial LMAP: SPA's location mobile app platform (LMAP) gives companies the ability to collect, edit and validate data in the field, trimming the need for extensive quality control checks at the central office. LMAP also takes a data agnostic approach, fully integrating with a variety of data sources.
FME: SPA is a Platinum Partner with Safe Software and reseller of the FME product portfolio, a data integration platform by Safe Software with products such as FME Desktop, FME Server, etc. The FME product is designed to translate and transform data between hundreds of different spatial and tabular formats, readying the data to be used, analysed, published and/or shared.
3D market opportunity and 1Integrate 3D
Consider how geospatial data have changed over the last several decades. In the 1980s, most 3D planning was done via CAD systems and focused on building planning and development. Simply capturing data was the primary focus, making the data 'look good' on paper or a presentation, while validation and quality checks were usually only done visually. Jumping forward to 2021, 3D data is much more integrated, expanding to national cityscapes and volumetric analysis. Instead of 2D, flat buildings that are merely a shell, 3D geospatial data allow users to determine the volumes and topologies of actual objects. 1Integrate 3D enables companies to manage 3D data alongside 2D/2.5D data in a single data environment.
The use of 3D geospatial data is increasing, as companies transition from 2D and 2.5D. No longer are 3D data only seen in construction projects; they are now used by many entities for various other purposes, such as with national mapping agencies. A key first step in this move to 3D involves companies cleaning up their 2D and 2.5D data so they can be prepared for transitioning into the 3D format. In many cases data has been gathered from different agencies, land registries and emergency services and it may not be consistent from data source to data source. For instance, one group may consider a five-bedroom house as being a single flat, while another may view it as five flats, each with one bedroom. So, when emergency services are called to the location, there can be confusion over where the actual incident is occurring, which could lead to a delay in providing emergency medical treatment or stopping a crime.
1Spatial products can also help in situations where organisations are in the midst of developing 3D data. For instance, a firm may have 2D data and by estimating heights can infer what buildings that data goes with and then attempt to generate some initial 3D measurements. SPA can then come in and clean, validate and integrate that 3D information with existing data. In some countries, utilities are evaluating ways to charge rates based on the volume of the building and 3D data are needed to make this change.
With its 1Integrate 3D platform, SPA is at the forefront of this expanding market. With the added complexity of 3D data, it is even more paramount that data quality and integration is ensured, which is where 1Integrate 3D comes into play. SPA's 1Integrate 3D platform supports 3D data in its data stores, rules and actions, allowing automated inspection, validation and change detection. This enables customers to manage design facets such as sunlight available, noise propagation, heat loss, trench planning and building occupancy, whether it be in facilities, smart cities, or infrastructure planning. SPA can also help with creating some of the 3D data, such as implying building heights from aerial drones or photographs.
Overall, we see the 3D market as still in development with organisations gathering and converting their data, with much of the growth likely two or three years away. 3D-associated revenues are less than 5% of total revenues and we do not forecast them as being a significant source of revenue for SPA until after 2022/23. However, once 3D data likely become the standard in the future (as 2D and 2.5D are today), it could become a significant source and driver of SPA's revenues.
Transitioning to a SaaS model
Edit
1Spatial was historically known as a geospatial software and services company. Part of its strategy includes transitioning into a SaaS company focused on growing its recurring, higher-margin licence revenue. Historically, most sales were from long-term contracts, which were lower margin and led to more volatile revenue. Transitioning to a SaaS-based delivery company is intended to lead to higher margins and produce more repeatable and predictable revenue. For instance, to support this transition, 1Spatial is building its SaaS multi-tenant and scalable cloud platform, which increases SPA's addressable market (by addressing customers seeking cloud-based solutions), meets growing customer demand for web-based solutions and is scalable based on the size of the client's dataset. The plan is to launch this platform by the end of FY22, which will provide more 'pay as you go' pricing schemes and lower the entry price point for new customers.
Evidence of this transition to a SaaS model can be seen in recent results and contract wins. In early December 2021, SPA was awarded a £0.6m contract with the Rural Payments Agency (RPA, an executive agency of the UK's Department for Environment, Food and Rural Affairs), £0.4m of which is software licences. RPA, a current customer, will use the 1Edit mobile application to enable the collection of accurate and correctly formatted location data by inspectors via mobile devices. As a result, this adds to SPA's growing amounts of recurring, high-margin software revenue. Furthermore, in H122, 1Spatial grew its annualised recurring revenue (ARR) by 12% to £11.6m, with term licence ARR (the ARR of term licences) increasing by 63%. Moreover, its new £8m contract announced in September 2021 with a department of the UK government (which we believe is also the largest win in company history) is heavily weighted towards recurring software licence fees (75%). Altogether, this transition to a SaaS model has the potential to significantly enhance shareholder value, in our view, driving increases in higher-margin recurring revenue.
LMDM opportunity: A rapidly changing market
Edit
Knowing where a physical asset, entity or building is located has become crucial and a key requirement for businesses and governments. The amount of location data generated has dramatically increased in recent years, with data generated from smartphones, IoT, automotive GPS, digital maps, Big Data etc. As a result, the market is rapidly transforming, with more companies using more location data from more sources in more formats for more use cases. One challenge facing companies today is that this wide and expanding variety and quantity of data is held in different data sets, in different silos, in different formats and different systems for different purposes. Some data are structured, some are not, and come from different technologies over different times. Efficiently managing and using this mix of location data can be complex, costly and difficult.
This is where LMDM, specifically 1Spatial's technology, comes into play. SPA's platform is a set of software and components, including its 1Integrate rules engine, which allows clients to gather geospatial data from multiple sources across different systems. It helps check, cleanse, validate, update and analyse these data and provides the accurate location data that companies need. In fact, recent Harvard Business Review Analytic Services research showed that companies that implement master data management programs, which include location data, can 'leverage their data as a 'strategic asset' to further their success – or even their survival – in a competitive business landscape.' A primary cause of problems for companies today is inaccurate, incomplete, or inconsistent data. Managing data, whether it be location, customer or financial, and ensuring there is a single source of truth, is crucial to companies – a key theme driving demand for SPA's solutions.
Collaboration: Not just for an enterprise, but for the nation
One key theme in the LMDM market is that of collaboration – the building of an ecosystem where companies and public agencies begin to share data with each other. Rather than keeping data siloed within one enterprise, it is shared with the community and nation. Historically, much of SPA's business involved integrated data from different sources, but only within one company. Now, it is combining data from different companies and working with open platforms where companies share information. Geospatial data from these multiple sources and types are run through 1Integrate and 1Data Gateway, ensuring the information is accurate and kept up to date as it changes. As customers collaborate with various firms and their data, SPA plays a key part in supporting the ecosystem as it makes the needed connections between entities with their 1Spatial platform.
An example of the importance of collaboration is with the NUAR contract. Here, the NUAR is a platform for sharing data (including geospatial) from numerous groups, including underground asset owners, utilities, etc, with others who need that information. The platform will accomplish three tasks as these groups collaborate with each other. First, asset owners will make their data available for planning excavations and safe digging. Second, planners and excavators will be able to easily access underground asset data. And third, information observed on site will be fed back to asset owners to improve their asset records, such as when someone excavates and discovers something new or that was not where they thought it would be. For instance, there are c 60,000 utility strikes per year in the UK, costing about £2.4bn annually. The NUAR should reduce utility strikes and improve the productivity and efficiency of those working with the data, with 1Spatial's solutions working to manage all the location master data, ensuring it is correct, verified and updated. This theme of collaboration bears watching, because as more companies build apps to connect with each other and more portals are developed to share data among the larger community, the now connected group will need SPA's tools and solutions to validate, correct and integrate even greater amounts of data.
GIS market and three growth pillars
Edit
1Spatial operates in the growing global market for GIS or geospatial software and services. The market opportunity is significant and Allied Market Research estimates the global geospatial software market will reach $8bn by 2025, growing at a 12% CAGR. Key drivers of this growth include the development of smart cities, urban planning and the increased use of spatial data in utility and transportation markets. GIS technologies are being used in a growing number of applications too, including disaster planning, mining, satellite navigation and mobile devices, all of which expand the addressable market for GIS solutions. Furthermore, 1Spatial management estimates that 80% of all data collected have a location element or associated field. Unfortunately, much of these data are difficult to access and use, as they are stored in different systems, formats and repositories. Having a system that can compile, verify and integrate these data is critical, and 1Spatial's competitive advantage over firms such as Hexagon, IQGeo and EBA Engineering is found in its knowledge, expertise and product solutions for GIS data. 1Spatial focuses on three target GIS segments, government, utilities and transportation and infrastructure, all of which are benefiting from the increased demand for spatial data.
Government
The government segment includes government-sponsored initiatives in city master planning, state-wide location master databases, asset management, surveillance, sustainability, survey and mapping, emergency safety planning and so on. Looking forward, structural tailwinds include infrastructure spending (eg President Biden's Job Plan), the UN's call for sustainable development goals, several UK government initiatives (Net Zero Strategy, 'Build Back Better' initiative, and transition to a new Environmental Land Management Scheme), the Next Generation 911 systems (NextGen 911) in multiple US states and Northern Ireland's digital transformation programme. There are multiple use cases for SPA's products among these initiatives. For instance, when planning the location of electric vehicle charging stations and wind farms, the government's designers need to know where spatial assets can be found. Are they above or below ground? Are there utility lines nearby or will more need to be added? Another example is with the Ordnance Survey in the UK. For it to effectively map the nation, it needs GIS data on where key geographical features, elevation, water and road networks are physically located. All these activities should grow the demand for ensuring the GIS data is clean, validated and integrated, thus potentially driving business to SPA and its GIS solutions.
Utilities
Utilities are also increasing their use of GIS data, with increased demand coming from power and gas distribution, green energy, water network management, etc. These include the digital mapping of the UK energy system to support NetZero and improved incident management initiatives for utilities. An interesting use case is with gas networks that are looking to connect with alternative energy sources, such as hydrogen gas. As these grids expand and maintain their piping networks, they require precise, correct GIS data, which is where SPA's platforms come into play in creating a digital twin of the system. Another issue is that many of the historical utility systems worked with imperfect location data, but with the new systems, they need correct information and will not operate with incorrect data. Another example is NUAR, where the government is working to determine and map utility assets, pipes, cables, etc. Now companies are sharing data with NUAR and outside firms will start to use those data for key decisions, there is much less tolerance for errors in the GIS data.
Transportation and infrastructure
Finally, transportation and infrastructure are also experiencing increased demand, with traffic management plans, highway/road data, electrical charging station planning, etc, all needing accurate, verified GIS data. Contract wins include Google's use of 1Data Gateway and 1Integrate in managing its facilities and the US Highways Performance Management Systems.
The automation of traffic management platforms is an example of where 1Spatial's solutions are applied in the transportation sector. The 'Red Book' is a UK government document that includes the building codes, speeds, required signage, etc, needed when constructing roads, pedestrian lanes and carriageways. Historically, construction planners and designs had to manually consult and review the book to ensure compliance, which could add days or weeks to the timelines. 1Spatial's solutions integrate data from numerous sources, including the Ordnance Survey, and automate the Red Book process in SPA's rules-based engine. For instance, a customer who wanted to rebuild a highway could go to 1Spatial's cloud-based platform, run their plans through it and in around 30 seconds determine the rules and regulations needed, a considerable time savings compared to the old, manual process. Furthermore, SPA's platform keeps the Red Book rules up to date, so clients know they are referencing the latest regulations and provides an audit trail for use if any issues or concerns are raised by governmental authorities. SPA has taken the concept of the Red Book, automated it, put it on the cloud and made it accessible to many clients in seconds rather than days or weeks.
Another example involves the multi-tenancy platforms that provide SaaS solutions. In many countries, surveyors will gather data for buildings and properties and before they send it on, they need to ensure it complies with regulations and codes. 1Spatial created a cloud hub for surveyors to upload that data and within c 90 seconds they can receive a report on any issues or corrections needed. In other words, this is validation as a service, another potential business avenue for SPA.
Non-GIS data
While GIS data are the primary focus of SPA's business model, they do interact with non-GIS data. Non-GIS data often come packaged with GIS information, so 1Integrate would run its rules, checks and verifications against the non-GIS data too. For instance, data on an underground pipe would include GIS data (location, dimensions, etc) but also non-location data (age of pipe, construction material, etc) and so both types of data are evaluated by SPA's solutions. Checks can be carried out on non-GIS data, but generally the focus is on the spatial element. 1Spatial does not market its solutions for non-GIS data and any business specifically for non-GIS solutions (without associated GIS data) would be small.
Three pillars of growth
1Spatial's growth strategy is based on three pillars: Innovation, Customer Relationships and Smart Partnerships. First, Innovation's focus is to make continued investments in the two key areas of its 1Spatial Platform: Data Management Solutions (ensuring data are correct, consistent and compliant) and Business Applications (using data through business applications to solve specific business issues). As mentioned previously, SPA has also launched 1Data Gateway, a self-service portal to validate, process and analyse spatial data, which has led to contracts with Google and the states of Michigan and California.
The second pillar, Customer Relationships, has emphasised developing trusted partners in location data. This includes increasing the number of webinar opportunities, growing online content and increasing customer engagement. Key to this is its Land and Expand strategy (discussed below in the US market opportunity section), which focuses on starting small with new customers then growing into contracts once they become trusted partners. This has led to several customer expansion contracts with existing customers such as Northern Gas Networks, Google and a large French water utility.
The last pillar, Smart Partnerships, emphasises developing partnerships with major technology consultants, software platform providers and businesses in adjacent industries. This includes collaborating with select partners in bidding on large contracts, often in competitive tenders, where 1Spatial's role is to be the data integrity provider, providing its domain expertise in handling geolocation data. SPA may not have the size to be the prime on these large tenders, but it does perform a key role for partners. For instance, SPA recently won what we believe are the two largest contracts in company history (£8m with a department of the UK government and £6.5m with the Geospatial Commission) and both were in collaboration with strategic partners. According to management, choosing the right partner to join was a critical factor in the wins and it expects to continue this trend of bidding alongside select partners. 1Spatial has also developed a close strategic partnership with Esri, a global market leader in GIS database software. Notably, 1Spatial has also won an award from location intelligence industry leader Esri for its product integration within Esri's ArcGIS Enterprise. It also entered into a new partnership agreement with Ordnance Survey, which resulted in securing the pilot for the Energy Networks Association.
UK/Ireland market opportunity
The UK/Ireland region has historically provided about 34–40% of SPA's revenues (34% in FY21) and, after growing at 27% in FY19, decelerated in FY20 to 3% and then fell 4% in FY21 to £8.4m. However, much of the FY21 result was due to the timing of closing out some contracts, and total sales orders did grow across the year. ARR also continues to grow, rising 17% to £3.9m in FY21, as newer contracts increasingly contain higher levels of recurring revenue. Overall, much of SPA's UK/Ireland business has been governmental or agency related, such as contracts with the UK Environment Agency, Geospatial Commission and NUAR, Ordnance Survey, Defra and the RPA. Utility wins include Northern Gas Networks' migration to a new Esri model, while the Traffic Management Plan Automation (TMPA) initiative is an example of transportation and infrastructure wins.
Looking forward, we see revenues growing by 3% in FY22e and then accelerating to 6% in FY23e as more entities (especially governmental departments and agencies) digitise their data and move to data-driven businesses where accurate location data are a key component. We expect UK/Ireland to produce 34% of SPA's revenue, reaching about £9.4m by FY23e. We see growth in the UK/Ireland business driven by increased government spending on infrastructure, investments derived from projects related to the UN's sustainable development goals, extended business with current clients from the Land and Expand strategy (described further below), digital mapping of the UK's energy system, increased business from facilities management projects, smart partnerships with large consulting firms and software platforms, the growing ecosystem of collaboration across entities and the expansion of shared location data, which requires solutions like SPA's platform, such as with the NUAR contract, the TMPA app's move towards minimum viable project and beta testing, the UK government's Net Zero Strategy and SPA's partnerships, which continue to generate new opportunities in the geospatial and LMDM markets.
EU market opportunity
Over the last few years, the portion of 1Spatial revenues from Europe has fluctuated between 36% and 48%, with FY21 coming in at 45% of total revenues or £11m. Furthermore, Europe's growth has also shown wide variations, moving between a 12% decline in FY19 to 76% growth in FY20 (mostly due to the GI purchase, as described below). In FY21, growth settled at 9%, although flat on a like-for-like basis as 1Spatial's results benefited from nine additional months of acquired revenues. Much of the European business was utility related (a large water utility in France, Nantes' Water Department), transportation and land related (Seine Grand Lacs, Strasbourg Eurométropole) and/or comprising solutions from the Esri partnership.
Earlier in 2021, SPA also announced the final stage of integration of Geomap-Imagis (GI), which was acquired in May 2019. GI provides solutions across transportation, utilities, government and facilities, primarily based on Esri's ArcGIS platform. Aside from adding technical capability, market presence and scale, the acquisition was intended to address the challenges SPA had faced in France and Belgium, where its Elyx solution struggled to compete with ArcGIS, as the EU market is very competitive. With the GI acquisition, SPA's European customers now have access to Esri's global GIS platform and the opportunity for cross-selling should also drive further business. As a result of the integration, European operations are now consolidated under one management structure, with a focus on maximising the Esri relationship.
Over the next two years, we forecast European revenues growing at 1% per year, or about 41–44% of overall SPA revenue. Sales growth should be driven by further Esri partnership deals, increased EU government funding for infrastructure, telecom business and water and utility deals. We also see the focus shifting towards higher-value private and commercial contracts, as the current business has been weighted more towards metropolitan and government contracts.
US market opportunity
While much of SPA's business is in the UK and EU, the US is a growing market at 12% of FY21 revenues, having grown a total of 48% since FY19 to £2.9m. Overall, the US business is about one-third government, one-third transportation and one-third consumer (the majority of which is Google). Over the last 5.5 years, SPA has expanded its client base from two to c 30 in the US and is now seeing multiple contracts per year from the same clients.
1SPA's contract win with Montana is also evidence of its continued expansion across the US market. Montana is the seventh US state (and eight jurisdiction) to choose this 911 solution, which incorporates SPA's 1Integrate and 1DataGateway products and enables emergency entities across the state to upload and validate their location and 911 data to comply with Next Generation 911 Act requirements. Moreover, this 911 solution has a rapid implementation time, usually only a few months from contract inception, and management believes it is much quicker than other solutions in the market.
Several key themes are responsible for the growing US GIS market. First, the overall awareness of the importance of GIS data has increased. For instance, seven to 10 years ago, many 911 systems did not have location-related data available. Now, GIS data are a part of most emergency service programmes, including NextGen 911, as well as many other applications.
Another theme is how the GIS industry is looking for tools that will solve geospatial issues across a spectrum of business needs (such as the 911 service, highway planning and pipeline location). Companies want solutions that can used over and over in different situations and management believes that SPA has a reputation for providing versatile solutions.
One notable catalyst for the US market is the recently passed Infrastructure and Jobs Act of about US$1.2tn in spending for transportation, broadband and utilities. These funds will likely include spending on Department of Transportation projects, highway improvements, etc, all of which have GIS components and would require services such as 1Integrate.
From a macro view, the US provides a significant opportunity set. For instance, while there may be one government and one department of transportation in the UK, the US has 50 states and a multitude of counties and cities that are each a potential market for 1Spatial. Each state, county or city could have 911 emergency services, a department of transportation, environmental agency and utility services, each of which relies on GIS information and would likely need a service such as 1Integrate to check, validate and cleanse their data. Whether it be utility location data, transportation and road design, city planning or 911 emergency services, the US has a significant opportunity set at the national, state, city and county government levels.
The US customer base has increased over FY21 and FY22, as shown in Exhibits 7 and 8, both in number of customers and the geographic spread. The named clients are the key wins for each year, such as the city of Los Angeles, Kansas Data Access and Support Center (DASC), Maryland Department of Transportation (DOT) and the State of Georgia in FY22. The circles represent the revenue value, with the larger ones indicating higher revenue values. Moreover, the shaded area in Exhibit 8 depicts the region covered by a letter of intent received by the Eastern Transportation Coalition to award SPA a funding/purchasing contract, with two of the states already interested in having 1Spatial do work for them once the contract is in place.
The competition is limited in the US, as SPA's business is in a niche industry. While this is discussed below, there are three primary sources of competition in the US. First would be potential clients who want to develop their own GIS strategies, but soon discover that SPA's solutions are quicker and more cost-efficient with much greater accuracy. Second would be offshore firms that will use 'eyeballing' and basic, often generic, data cleansing tools to correct the data. Key issues with this approach are that organisations can lose control over the quality of their data and there is often no process in place to keep data quality up to date as location information, such as spatial data, can frequently change. Third would be engineering companies that may have some specific domain expertise that could score well in competitive tenders (eg around infrastructure and 911), but the data quality, integration and data compliance aspects of their tender may not score as highly as 1Spatial's, which is very important in most tenders, in our view. We believe each 911 tender that 1Spatial wins demonstrates its domain expertise around 911.
Land and expand: Driving US success
The Land and Expand strategy continues to propel much of SPA's success in the US. In this strategy, SPA wins an initial contract and, once a client sees the benefits of SPA's solutions and a successful execution of the initial contract, it awards SPA contracts in related services such as transportation and utilities. For instance, in California (CA) one of the earliest customers was Los Angeles (LA) county, which started with NextGen 911 and has now expanded to public works. Furthermore, SPA has expanded its business throughout the state, selling to DOT agencies such as Cal Trans.
The networking among governments across state, county and local agencies must not be overlooked. Once 1Spatial wins a contract with a state or large city, it serves as a reference case for others in the same area. Many of these state, county and local government staff attend the same industry events, share success stories and discuss solutions to issues like GIS data, which has increased 1Spatial's business. NextGen 911 highlights this strategy, where SPA began with one state and now has spread into seven states, including Georgia, California and Michigan. Evidence of this can be found in Georgia (GA), a key state where NextGen 911 uses SPA's solutions. Remarkably, the state even created a flier for other states to show what SPA was doing – essentially advertising 1Spatial's business to other regions. Georgia even spoke at a recent conference about the solution and the state is viewed by management as one that is invested in SPA's success.
Overcoming challenges: Tech hiring and business transition
One issue facing the US is the lack of sales staff with specialised knowledge of the GIS industry. A salesperson must have the right technical acumen in GIS to act as a trusted partner to customers in finding solutions. The US sales infrastructure is now in place to support growth, but sufficient, qualified sales staff must be found. SPA has added a managing account executive and management believes it is gradually overcoming this issue.
In the US, SPA is also transitioning to more of a software sales corporation. The goal is to continue selling repeatable term licences in the US, with software as the majority of contract values and services as no more than 50%. To this end, it has implemented several key initiatives, such as ISO 9001, various quality management system and continuous improvement projects. Ensuring the quality of business processes is essential, especially when one is working with data and focusing on verifying, correcting and managing customer geolocation information.
As SPA wins more and more business with influential and reference clients, is seen as a provider of faster and more versatile solutions and expands its business with existing customers, we anticipate that the US business should continue to increase its portion of company sales. While the US-specific margins have not been disclosed, the ongoing growth in higher-margin repeatable term licences business should also contribute to SPA's overall profitability. Overall, we forecast US revenues growing at about 23-28% over FY22e and FY23e and reaching £4.6m by FY23.
Leader of a niche market
As discussed earlier, 1Spatial operates in a niche market. While there are many firms that provide software for using GIS data, gathering location data, or levering GIS information to generate insights, there are few direct competitors that specialise in auditing, cleaning, verifying and integrating location and geospatial data of such volumes and complexity as 1Spatial, which can ensure true data governance across the enterprise or, as with recent contract wins, nationally. Exhibit 9 provides a snapshot of comparable firms in that they are in the same sector (eg geospatial industry) or are mainstream data software management providers that do not specialise in the niche of location/spatial data like 1Spatial.
Another group of competitors is consultants who are leading a large project and try to do the LMDM work themselves. While it was more common in the past, the trend of carrying out LMDM work internally has changed over the past few years, as now SPA is being brought in as a subject-matter expert on many projects. With the quantity and complexity of location data expanding, some consulting firms are choosing to use GIS specialists like SPA as part of the deal team. In fact, some customers are mandating that the 'best-in-breed' strategy be used for tasks like cleaning and validating location data, which we believe is again driving business to SPA.
We must also consider how some companies would manage their own location data without using a firm like SPA. For instance, some government entities still use Excel and landlines to manage GIS data, which results in higher rates of errors, a much slower process, and key person risks surrounding the manual, complex spreadsheets and models. To clean such data requires substantial effort, errors may still remain and the process depends largely on the programmers who developed the model. In contrast, SPA's platforms can run high volumes of data through its rules engine and in under a minute can provide an output report. Furthermore, unlike manual processes with complex coding, SPA provides an audit trail for use with government agencies and is designed for ease of use.
ESG: Focus on sustainability
Edit
1Spatial's strategy includes supporting sustainability and ESG initiatives. As mentioned throughout the report, many of its contracts assist clients in achieving green agenda goals associated with UN sustainable development objectives and the UK's Net Zero Strategy and 'Build Back Better' and 'Build Back Greener' projects. Increasing carbon capture and storage of carbon is another initiative, where it supports the Woodland Trust, the UK's largest woodland conservation charity. 1Spatial's company website is certified by ClimatePartner as being climate neutral, whereby emissions caused by the use of the website are offset by a hydropower project in Virunga, DR Congo. Finally, the company supports the Missing Map project with the Guinea Red Cross, where it runs events for volunteers to map the Mamou Region in Guinea, with the goal of improving the lives of some of the planet's most vulnerable people.
Financials: Increasing revenues and margins
Edit
In FY20, SPA delivered £23.4m in revenue, growing by 33% y-o-y. However, growth was flat on an organic basis after considering the GI acquisition. Overall, gross and EBITDA margins improved and SPA achieved profitability at the EBIT and EBITDA levels.
Despite the COVID-19 outbreak, SPA generated 5% revenue growth to £24.6m in FY21. After an H121 fall in organic revenue (8% y-o-y), H221 marked a return to growth with total sales up 3%, led by the US, up 45% (12% of FY21 revenue) and Europe rising by 5% (45% of FY21 revenue). ARR also grew 10% to £11.2m. Lastly, in H221 gross and EBITDA margins reached record levels of 55% and 15%, respectively with free cash flow turning positive.
H122's results were encouraging, with headline revenue up 8% y-o-y and growth in all regions, driven by the US up 34% to £1.6m. Adjusted EBITDA rose 10% to £1.8m with relatively steady margins, although free cash flow (FCF) (including leases) turned negative to a £1.4m outflow, primarily due to investments in sales and delivery capacity.
Overall, SPA's prospects going into FY22e and FY23e appear promising. As can be seen in Exhibit 10, the trend of significant contract wins has accelerated this year, with c £15.3m in contract wins in H222, the largest since 2019. The pipelines should continue to grow in both the US and UK, and we assume a 6% revenue CAGR during our forecast period (through FY23e).
Our forecast assumes that SPA grows revenues by 5.1% to £25.8m in FY22e and then 6.3% in FY23e to £27.5m, with growth led by the United States and UK/Ireland where revenue rises by 28% and 6% in FY23e, respectively. We forecast that SPA's revenue growth will come primarily from two geographic segments (see Exhibit 11):
UK/Ireland (34% of FY21 sales). Revenues grow 3% in FY22e, accelerating to 6% in FY23e, driven by growth in governmental and transportation revenues as part of the Net Zero Strategy and the UK's 'Build Back Better' and 'Build Back Greener' initiatives.
US (12% of FY21 sales). Revenues rise 23% in FY22e and 28% in FY23e as the Land and Expand strategy continues to bear fruit, with growth in government business, including NextGen 911, transportation initiatives with various DOT and federal highway contracts and the recent $1tn infrastructure bill.
Europe (45% of FY21 sales). Revenues increase 1% in both FY22e and FY23e, supported by renewed growth in French operations, as demonstrated by contracts with Strasbourg, the Nantes Water Department and a large French water utility company, as well as increased business from Esri-based business applications.
Australia (9% of FY21 sales). Revenues stay relatively flat across FY22e and FY23e, coming in at about £2 per year.
Customer concentration also appears not to be an issue for SPA, as no one customer makes up more than 5% of total revenues. Furthermore, no single geography has all of the largest clients, and they are spread across the US, UK and EU.
The transition to a SaaS model should continue to drive the increase in recurring revenue, which we anticipate growing at a 7% CAGR in FY22e–23e. Related services revenues will also benefit from contract growth, albeit at a slightly lower CAGR of 5% (FY22e–23e). We also forecast the shift away from perpetual licences towards a SaaS model will result in a slower growth in perpetual licences of 2% CAGR across FY22e–23e.
As recurring, high-margin revenue continues to make up more of contract wins, both gross and EBITDA margins should benefit, as well as free cash flow. The US tends to see the highest gross margins, as most solutions have a high element of licensing revenues and are relatively standard 'cookie cutter' solutions that can be applied in many situations (eg 911 contracts). The UK/Ireland should also see margins improve, as contracts have higher elements of recurring revenues. The EU region has below average margins, as it mostly sells third-party software at lower margins, and the EU market is more competitive than the US or UK/Ireland.
Altogether, our forecast implies gross margins improving 50bp in FY22e to 54% and 100bp in FY23e to 55%. As Exhibit 12 indicates, we see adjusted EBITDA margins growing to 14.9% in FY22e, delivering adjusted EBITDA of £3.8m, and further improvement in FY23e, with margins rising to 15.7% with £4.3m of adjusted EBITDA. Adjusted earnings remain positive, while IFRS earnings continue marching towards profitability, moving from a loss of £0.98/share in FY21 to losses of £0.73/share and £0.38/share over FY22e and FY23e, respectively. The difference between adjusted and IFRS results is primarily due to amortising acquired intangibles and share-based payments.
Cash flows and balance sheet
We have adjusted our working capital and the resulting cash balance estimates as much of SPA's deal flow was weighted to the back end of FY22, especially some of the larger projects. As a result, not all of the cash has yet been received for those deals by the end of FY22 so we have adjusted our working capital, which affected operating cash flows, etc.
SPA's operating cash flows (before cash interest and taxes) of £4.0m in FY21 fall to £1.0m in FY22e as a result of the cash timing discussed above, but recover to £4.3m in FY23e as cash from the larger deals is received at the end of FY22. We forecast investing cash outflows will decrease slightly in FY22 to £2.4m, due to the £0.6m of deferred consideration (on the acquisition of GI) from FY21 not repeating, before increasing slightly to £2.5m in FY23e.
We estimate that the net cash position falls from £2.8m H122 to £1.8m in FY22 and then back to £2.3m in FY23. Having turned positive to £0.9m in FY21, free cash flows (FCF, including lease payments) are forecast to fall, leading to a £2.6m outflow in H222 due to the aforementioned cash timing from new contracts. FCF is then projected to return to positive levels at £0.6m in FY23.
In addition to working capital, much of the asset growth comes from intangibles increasing due to capitalised development costs of £2.2–2.3m per year over FY22e and FY23e. We also forecast that SPA's gearing remains minor, with a small amount of debt (£3.0m) in FY22 and FY23, primarily in bank borrowings and most of which is due in two to five years.
Valuation: Gradually closing discount to peer group
Edit
At the recent 45.5p price, SPA trades at 1.9x FY22e revenue, a 66% discount to its software peers (see Exhibit 13). Much of SPA's discount could reflect its relatively lower projected growth (5% in FY22e versus peers at 13%, see Exhibit 9). Furthermore, its margins are below its peers (15% EBITDA FY22e versus 23% for peers, see Exhibit 9). As displayed in Exhibit 14, SPA trades at 12.4x FY22e EV/EBITDA, a 56% discount to peers such as IQGeo and Hexagon.
Closing the revenue multiple could take time, although our forecast for growth in FY23e (6% versus 11.9% consensus for peers) may bode well for SPA's efforts to begin reducing the disparity in growth. Furthermore, achieving our expected margin improvements in FY23e should provide confidence that margins can move closer to its peers.
Achieving a sector average price/revenue multiple of 5.7x would imply a share price of 133p, a 193% premium to the current price. Reaching a peer EV/EBITDA multiple of 27.7x suggests a share price of 99p, a 117% premium to the current price. If US sales can ramp up faster than we project due to the recent infrastructure bill and the UK's Net Zero Strategy and NUAR programmes generate more business, then a further re-rating is possible.
Sensitivities
Edit
Timing and size of long-term opportunities. In this outlook note, we have evaluated several themes in the GIS space and explored initiatives driving SPA's growth. Generating sales based on these themes and successfully executing on initiatives such as Land and Expand have the potential to boost the company's finances, in our opinion. However, as many of these are still in the early stages and will have a long-term impact, it is challenging to determine the timing and size of these opportunities. Therefore, our forecasts reflect modest growth rates compared to historical performance; realised growth could be faster or slower depending on actual timing and quantities of the various items.
Short-term deal-flow visibility. Although deal flow and signed contracts have drastically accelerated in the most recent quarter, predicting whether this increased pace will continue or merely revert to the longer-term trend is challenging. Moreover, estimating the timing and quantity of contracts with large upfront revenues and optional extensions on the back end is difficult. Note also that the UK contracts seem to receive more attention due to their size, as many of the US contracts fall below a reportable level, so even if the actual quantities of US deals become greater than in the UK, it may not be as apparent when one merely looks at the largest contract wins, making it challenging to forecast US versus UK sales based on reported contract announcements. Overall, a shortfall or boost in sales of only £1m in either FY22e or FY23e, all other things being equal, would affect EBITDA by £0.15–0.16m.