Albion is an established seed to series B investor with over 25 years' experience investing in high growth UK companies.
One of the most established managers in UK venture capital, beginning in 1996 and having invested in over 200 companies across a range of sectors.
Over the past 5 years, the fund has delivered consistent and diversified returns through a mixture of capital growth and dividends.
17 investors are responsible for Albion's VCTs, with decades of experience between them across key sectors including Fintech and Healthcare.
About Albion
Edit
Albion has been venture capital investing since 1996, when it launched its first fund as the venture capital arm of Close Brothers, the UK investment bank. After launch, Albion and their funds grew well, cumulating in the fund management team agreeing to buy out the business in 2009, at which point they became known as Albion. After the buyout, the team continued its success and today has over £545 million in assets across its venture capital trusts and £876 million in assets across all its funds and strategies. There are 21 investors in Albion's team, led by Will Fraser-Allen, who has been a core part of the Albion team for over 20 years.
Albion manages six VCT funds and each fund typically raises annually as part of the same investment offer. This makes Albion's offer to consumers unique, because an investment in Albion can be split across several or all of these six funds. Alongside the potential for capital growth, Albion's 'multiple fund' structure enables them to offer investors tax-free cash dividends on a monthly basis if they are invested across all six VCTs, rather than the quarterly or annual profile offered by many other VCTs.
Key managers
Edit
Emil Gigov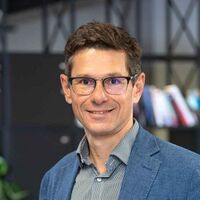 Emil is a Partner at Albion and has spent the last 20 years in early stage investing, following an early career with KPMG in London. He has led or supported over 30 investments in rounds from £500k to £18m in sectors including software and IT services, advanced manufacturing, business services, education and healthcare. He has a degree in European Business Administration and is a fellow of the ICAEW (FCA).
Will Fraser-Allen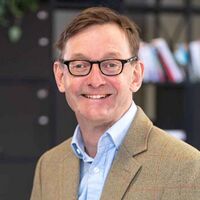 Will is the Managing Partner of Albion. He joined Albion in 2001, focusing on leisure, media, business services and healthcare investing. Will became deputy managing director in 2007 and managing partner of Albion in 2019. Some of Will's current and former investments include Active Hotels, PayAsUGym, Locum's Nest, LabM, Sift and Peakdale Molecular.
Andrew Elder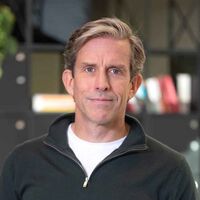 Andrew is the Deputy Managing Partner of Albion. He joined Albion in 2005 and became Partner in 2009. Andrew initially practised as a surgeon for six years, specialising in neurosurgery before joining the Boston Consulting Group as a consultant in 2001 specialising in healthcare strategy. He now focuses on medical and digital health technology at Albion.
Ed Lascelles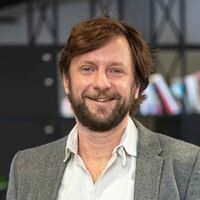 Ed is a Partner at Albion and leads the firm's technology investing, having spent 15 years investing in early stage companies, typically in software. Prior to Albion, Ed worked at ING Barings advising UK public companies on M&A, IPOs and fundraisings during the dotcom era and studied philosophy at UCL.
Robert Whitby-Smith
Robert is a Partner at Albion and joined the firm in 2005, becoming a partner in 2009. Robert has led over 20 technology investments in enterprise software, fintech and insurtech, with recent exits including Atego (to PTC), Grapeshot (to Oracle), PSE (to Siemens). Prior to Albion, Robert worked for Credit Suisse First Boston, ING Baring and KPMG.
Christoph Ruedig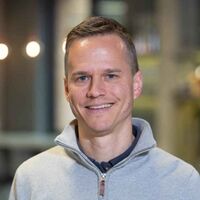 Christoph is a Partner at Albion and has focused on healthcare and renewables investing since joining in 2011. He initially practised as a radiologist, before spending 3 years at Bain & Company. He was also formerly a member of 3i's Healthcare venture capital team, and managed acquisitions for General Electric's healthcare division. He holds a degree in medicine and an MBA from INSEAD.
Investment strategy
Edit
Albion is an early stage venture capital fund with a focus on B2B companies in sectors including enterprise technology, healthcare and fintech. The fund invests in seed, series A and series B businesses, although it focuses on series A investing. Typical investee companies have annualised revenues of £1m or above at the point of investment, although the team does invest a small proportion of the fund in earlier-stage businesses.
The team that manages Albion's VCTs is composed of 17 investment professionals who come from a range of backgrounds including finance, commercial and startup experience. The fund typically invests between £1-5m and has the follow-on capacity to continue supporting its portfolio companies as they grow.
Albion targets broad portfolio diversification, in both the number and stage of companies, in an effort to build what it calls 'all-weather portfolios'. Within this approach, Albion has established itself as a healthcare and software specialist, with the team considering these sectors to have long-term structural growth potential.
Past investments
Edit
Oviva is digitising the treatment of type 2 diabetes and obesity through a unique behaviour change platform. The company recently raised an $80m Series C from Temasek, Earlybird and Sofina.
Quantexa uses 'big data' analytics and artificial intelligence to help its banking, insurance and government customers detect financial crime through leading edge contextual decisioning technology, which provides insight from vast pools of data that are otherwise difficult to monitor or analyse.
WeGift is an "incentive marketing" platform, which launched in 2016 to disrupt the $700 billion rewards and incentives industry. The company enables businesses to easily issue gift cards and other digital rewards to customers. Other investors in this £6.7m round included Stride.VC and Unilever Ventures.
Credit Kudos (exited)
Edit
Credit Kudos, which sold to Apple in March 2022, is a new credit reference agency using financial and behavioural data from Open Banking APIs to help consumer lenders make faster, more reliable credit decisions than data from incumbent credit reference agencies alone.
Koru Kids
Edit
Koru Kids is London's fastest-growing childcare brand, which provides an online childcare marketplace to connect parents with high quality childcare including part-time and full-time nannies and specialist registered childminders.
Proveca is a specialist UK based pharmaceutical company developing and licensing off-patent medicines to improve the lives of children in Europe, many of whom have chronic conditions requiring long term drug treatment.
A leading cloud encryption platform ensuring data security for email, file transfer and collaboration environments. Clients of Egress include large organisations with significant privacy needs such as the NHS and the UK's Crown Prosecution Service.
Solidatus
Edit
Solidatus is a leading data lineage and visualisation tool that allows global financial, pharmaceutical and retail organisations rapidly visualise and understand their data to help with business intelligence, digital transformation and regulatory compliance.
Gravitee's API security and management platform gives client organisations the ability to manage product-wide API integrations in real-time, including their design and data streams to ensure centralised authentication for security.
NuvoAir's digital respiratory care platform empowers patients to better manage their Asthma or COPD and enables doctors to make care decisions based on real-time data and insights. The company works with healthcare providers across the UK and the US.
Process Systems Engineering (exited)
Edit
Process Systems Engineering is the world's leading provider of advanced process modelling software and model-based engineering (MBE) services to the process industries. The company was acquired by Siemens in September 2019, generating a 10.4x return for Albion.
Grapeshot (exited)
Edit
Grapeshot enables marketers to avoid advertising alongside unsafe content and provides solutions to help brands, agencies, publishers and ad platforms to match ads to more specific placements. Grapeshot was acquired by Oracle in 2018, generating a 10x return for Albion in 4 years.
As this Fund is a VCT, upon investing you will gain access to both the fund's current investee companies along with new investments made by the fund. Please note that some of the companies set out above are past investments by the fund and are presented for indicative purposes only.
Track record
Edit
The below chart shows the Albion VCTs' historic performance, rebased to show performance over time as if you had invested £100 at the beginning of the period.
In each year, the green bar represents the average value of the funds on 31 December. This is known as the funds' net asset value (or NAV). The smaller turquoise bar displays the cumulative dividends issued by the fund over the displayed period. Dividends are distributed by the fund to all investors and, together with the NAV, form the fund's total return.
Total return from an investment in Albion[1]
Fund fees
Edit
Expected annualised fee: 2.60%
This is the expected total fee of the fund, averaged across a 5 year hold period. This figure is an estimate only and below we set out the actual fees payable. Please note this figure does not include performance fees (as they are not guaranteed to be payable).
Breakdown
Edit
Initial fee: 2.5%
This fee is a one-off fee that is deducted upon investment into Albion. It is not charged on an ongoing or annual basis.
Annual management charge: 2.07%
This fee is the average annual management charge of the six Albion funds, paid each year to the fund manager for making and managing investments. Each fund's fee varies between 1.75%-2.5%.
Administration charge: 0.03%
Albion charges four of the six VCTs an annual administration charge for listed fund specific running costs, such as accounting and company secretary fees. This fee is: (i) 0.2% of NAV for Albion Enterprise VCT, (ii) £54,000 for Albion VCT (increased annually by RPI) and (iii) £50,000 for each of Kings Arm Yard VCT and Crown Place VCT. Together, across all six VCTs at last published NAV levels, these fees equate to the amount listed to the right.
Performance fee: 15-20%
This fee is the average performance fee across the six Albion funds. All Albion VCTs have a 20% share of profits in excess of the hurdle rate (RPI + 2% in all cases except Crown Place VCT, whose hurdle rate is the Bank of England Base Rate + 2%), except Albion VCT, Albion Technology and General VCT and Kings Arm Yard VCT, which each have a 15% performance fee. This fee is included in each fund's annual NAV calculation, so is not taken out of your returns directly.
What happens after I invest my money?
Edit
After your money is invested, Albion will begin deploying the capital into both new and existing portfolio companies, which you will see in your investor portal over time. While you hold your share interest in the Albion VCTs, you will gain exposure to all of each relevant Albion VCT's holdings. After holding your share interest for 5 years, you can either continue to hold for future growth and income, or request that Albion buys back your shares (which is at each VCT fund's discretion).
How often will I get updates on the fund's performance?
Edit
You can check the status of your investments and portfolio companies at any time through the Further investor portal. There, you will find summaries of all the startups you are invested in, as well as news stories relevant to those companies. Performance updates are provided live through the platform as the value of your portfolio changes.
What happens if I want to sell my holding in the fund before the end of the fund lifetime?
Edit
In order to benefit from the tax reliefs available to VCT investors, you must hold your shares in the Albion VCTs for five years from the date your investment is registered. Before the end of this five year period, your shares are illiquid and very difficult to sell, and you are liable to pay back any tax relief you receive from HMRC if you cease to hold your shares. Given this, it is important you only invest an amount you are able to keep in the fund for the entire duration of a fund's minimum holding period and up to 5 years after (as sale is not guaranteed at the end of the minimum holding period).
Who is the legal investor in the fund? Does Further use a nominee or are my investments in Antler held in my own name?
Edit
When you invest in Albion through Further, you invest directly in the fund in your own legal name. Further does not use a nominee company on your behalf, and you are the legal owner of your interest in the fund. Further is an execution-only broker regulated by the UK Financial Conduct Authority, and is not a fund or a fund manager.
On what basis are the portfolio valuations prepared?
Edit
Private equity and venture capital fund managers are required to undertake periodic valuations of their investments as part of their ongoing reporting to fund investors. The International Private Equity and Venture Capital Valuation (IPEV) Guidelines puts forward recommendations, intended to correspond to current best practice, on the valuation of private equity and venture capital investments. Almost all reputable fund managers follow these guidelines. For more information on these guidelines, see the IPEV website at www.privateequityvaluation.com.
References and Notes
Edit