Antler is a pre-seed fund focused on bringing founders together through its co-build program and investing in companies at the point of incorporation.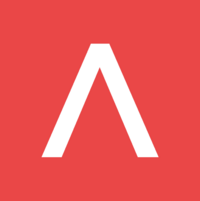 A fast-growing fund, with a high level of sector and portfolio company diversification relative to other managers.
A distinctive investment approach, with a co-build program bringing company founders together pre-idea, enabling the fund to make investments in businesses at the earliest point possible, typically incorporation.
An ambitious growth plan, with the wider Antler group now present in over 15 countries worldwide after launching in 2017.
About Antler
Edit
Antler is a global venture capital firm focused on investing in the "defining companies of tomorrow". The firm was founded in 2017 by experienced entrepreneurs, investors, and Harvard and McKinsey alumni.
The Antler UK office opened in early 2019, with the first investment completed in September of the same year. To date, 28 investments have been made in the UK, ranging from FinTech to HealthTech and BeautyTech.
Antler's investment model provides high-quality access to businesses at the earliest stage of their growth. To date, Antler has helped build and invest in over 300 start-ups across regional and global funds, with many portfolio companies demonstrating positive impact by solving real-world problems.
Currently located in 17 major start-up ecosystems, across five continents, Antler aims to change the way early-stage investment decisions are made and break down the entry barrier to entrepreneurship for new founders.
Key managers
Edit
Ollie Purdue
Edit
Ollie is a partner in Antler London's office, where he shares overall responsibility for Antler's operations in the UK. Prior to joining the firm, Ollie was the Chief Product Officer at Bó, Natwest Bank PLC's digital retail bank. Ollie launched his career by founding Loot, a digital current account for students and young professionals in the UK. At Loot, Ollie led the development and growth of an e-money current account which reached over 200,000 customers, processing over £250m on behalf of its customers. Ollie also holds a Law degree from UWE Bristol.
Antoine Poirson
Edit
Antoine is a partner in Antler London's office, where he shares overall responsibility for Antler's operations in the UK. Prior to Antler, Antoine was the co-founder, chairman and COO of StanPlus Tech, a VC-backed startup leading the change in the Indian medical transportation market. Before his MBA at INSEAD, Antoine spent eight years at Areva, scaling new Renewable Energy technologies across the globe.
Investment strategy
Edit
Antler UK is a sector-agnostic fund investing in tech and tech-enabled businesses - this includes all sectors from FinTech to SaaS to HealthTech and Consumer brands. Antler's core differentiation from other funds is being the first cheque into companies, enabling Antler to invest at significantly lower valuations than available elsewhere.
The majority of the fund's investments are into companies that have been built by entrepreneurs that complete the Antler co-build program, which gives Antler the opportunity to complete a very detailed and thorough due diligence process over three months. Through its co-build program, Antler allows founders to meet, ideate and start their businesses, providing mentoring and support through the journey.
Antler typically invests £100-200k in companies with a valuation of £1-5m at the pre-seed stage, typically company incorporation. Antler will also follow-on and invest again in select portfolio companies that raise future rounds. The two key investors on the Antler team are both ex-entrepreneurs with experience of founding and growing businesses.
Past investments
Edit
Vamstar's healthcare marketplace digitises the healthcare procurement process, enabling healthcare companies to match products and services to buyer needs in real-time. For healthcare businesses, Vamstar's automated marketplace reduces time to market by up to 200x.
Kiteline Health
Edit
Kiteline Health works with employers to provide technology-enhanced coaching to people affected by long-term health conditions. Kiteline's product, offered as a benefit to employees, provides smart coaching, mental health support and lifestyle coaching for users.
Mast is building cloud-native mortgage technology to help lenders process more mortgage applications in less time. Mast's products allow lenders to operate more efficiently, react faster to market conditions, and focus on offering the best service possible.
As this Fund is an SEIS fund, upon investing you will gain access to new investments made by the fund manager on your behalf. Please note that the companies set out above are past investments by the fund manager and are presented for indicative purposes only.
Blueheart
Edit
Blueheart is a digital sex therapy tool that develops a personalised treatment plan for sex-related issues and manages users through therapy without human involvement. Blueheart's focus is to make sex therapy affordable, accessible and embarrassment-free for those with sexual dysfunction.
Fair HQ is the first platform to help businesses embed diversity and inclusion across their businesses and remove biases from processes and behaviours. Fair HQ's product measures D&I in a business through data and research alongside behavioural science insights.
Further's platform enables retail customers to invest in professionally managed venture capital funds. Using technology to automate fund administration, Further allows funds to reduces minimum investment levels, providing investors with access and funds with a fully managed source of capital.
Seedata is a cybersecurity deception-technology SaaS that identifies previously undetected data leakage incidents with a goal to dramatically reduce the frequency, duration and impact of security incidents.
Unlock provides a platform designed for employee interaction and remote team cohesion. Through Unlock, distributed teams are given the opportunity to have fun and purposeful interactions, with short interactive experiences, encouraging 'water cooler' collaboration moments remotely.
HomeThings
Edit
HomeThings are the producer of environmentally friendly, plastic-free and zero-waste vegan cleaning products suitable for everyday use at home. The business was featured on the UK version of Dragons' Den in May 2021 and received offers from all of the dragons.
Cloud Cycle
Edit
Cloud Cycle's insight and analysis product enables concrete providers to reduce CO2 emissions whilst better managing product quality. Alongside product quality, concrete producers are able to reduce operational and downtime costs while reducing the cost of wastage.
Track record
Edit
The below chart shows the fund's historic performance, represented as if you had invested £100 in the relevant period. For example, the 'H1 2021' bar relates to what a £100 investment made in the first half of 2021 is worth today. As venture capital investments take time to mature, older investments typically have better performance than more recent investments, providing there is good fund performance.
Current value of Antler's previous funds[1]
Fund fees
Edit
Expected annualised fee: 2%
This is the expected total fee of the fund, averaged across a 5 year hold period. This figure is an estimate only and below we set out the actual fees payable. Please note this figure does not include performance fees (as they are not guaranteed to be payable).
Breakdown
Edit
Annual management charge: 2%
This fee is the fund's annual management charge, payable each year to the fund manager for making and managing investments.
Performance fee (on total return between 1-3x): 20%
Antler will take a performance fee of 20% on any capital returned in excess of 1x your invested capital net of annual management charges. This means, if you invested £100 and the fund returned £200, Antler will take a £20 performance fee, making your net return £180.
Performance fee (on total return over 3x): 25%
Antler will take a performance fee of 25% on any capital returned in excess of 3x your invested capital net of annual management charges. This means, if you invested £100 and the fund returned £400, Antler will take a £65 performance fee (£40 from £100-300 and £25 from £300-400), making your net return £335.
The Expected Annualised Fee set out above is intended as a fee estimate only. Further receives an initial commission (2.5%) and a trail commission (0.0%) on funds processed for the fund manager. Commission is paid by the fund manager, so there is no additional charge to you. The fund manager charges programme fees at investment to investee companies.
In your opinion, which sector(s) have seen the most promising growth over the past year, and what is the fund most excited about over the company year?
Edit
Over the past year, we have seen fintech infrastructure mature at pace, with both B2B and Consumer markets continuing to see strong growth alongside new opportunities in emerging digital markets such as cryptocurrency and blockchain more widely. Alongside this, we have seen the creator economy evolve, creating commercial opportunities that didn't exist five years ago, from creator tools and sector-focused platforms to new Consumer-to-Creator businesses. Alongside these two trends, digital health continues its rise and we expect this to continue.
Given COVID, the last year and a half has been difficult for many. How was the period for your porfollio?
Edit
Whilst COVID has been a challenge for many, one thing it clearly did was make the need for technology more pressing. Adoption rates and new behaviour (and habits) have changed now and the way people live today is significant different from 2019. These changes are likely to stay for the longer term and are creating the conditions for a rapid acceleration of new tech, which our portfolio continues to benefit from. Our portfolio has proven resilient through COVID and we expect this to continue.
What happens after I invest my money?
Edit
After your money is invested in Antler's fund, Antler will begin investing your capital in new startups for you, which you will see in your investor portal over time. After investments are made, you will have exposure to the companies until Antler exits your holdings, typically 5-10 years from the point of investment. Antler expects to deploy your capital in 2-3 years from the point you invest with them.
How often will I get updates on the fund's performance?
Edit
You can check the status of your investments and portfolio companies at any time through the Further investor portal. There, you will find summaries of all the startups you are invested in, as well as news stories relevant to those companies. Performance updates are provided live through the platform as the value of your portfolio changes.
What happens if I want to sell my holding in the fund before the end of the fund lifetime?
Edit
As there is no ability to sell the unlisted shares you hold through a venture capital fund, you are unlikely to be able to recover your investment in Antler if you wish to do so during the fund's lifetime. Neither Antler nor Further will purchase your holdings should you wish to exit the fund and, if you find someone willing to buy your holding(s), funds cannot accept this transfer for regulatory reasons. Given this, it is important you only invest an amount you are able to keep in the fund for the entire duration of a fund's holding period. If a fund says their holding period varies (e.g. 5-10 years), you must only invest what you are willing to hold in the fund for the maximum stated period.
Who is the legal investor in the fund? Does Further use a nominee or are my investments in Antler held in my own name?
Edit
When you invest in Antler through Further, you invest directly in the fund in your own legal name. Further does not use a nominee company on your behalf, and you are the legal owner of your interest in the fund. Further is an execution-only broker regulated by the UK Financial Conduct Authority, and is not a fund or a fund manager.
On what basis are the portfolio valuations prepared?
Edit
Private equity and venture capital fund managers are required to undertake periodic valuations of their investments as part of their ongoing reporting to fund investors. The International Private Equity and Venture Capital Valuation (IPEV) Guidelines puts forward recommendations, intended to correspond to current best practice, on the valuation of private equity and venture capital investments. Almost all reputable fund managers follow these guidelines. For more information on these guidelines, see the IPEV website at www.privateequityvaluation.com.
References
Edit
↑

Based on having invested £100 in each fund set out below,

↑

All questions have been answered by Antler where appropriate.