Vegan, plant-powered and CLEAN skincare enhanced with CBD/CBG/CBDA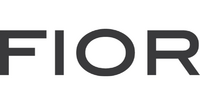 100% vegan, plant-powered and cruelty-free. Renewable energy manufacturing
Clean Skincare is fastest growing beauty segment, to exceed $22b by 2024.
$316k revenue to date / $986k projected FY
Featured in VOGUE's Best New Products of 2021 & Amazon Indie Beauty 2022
Developed by top industry experts, medical advisors and beauty veterans.
47.67% increase in Average Order Value from Q1 to Q4 2021
Q4 2021 returning customer reorder rate of 47.57%
Opportunity
Edit
We have no intention of a fair fight
Edit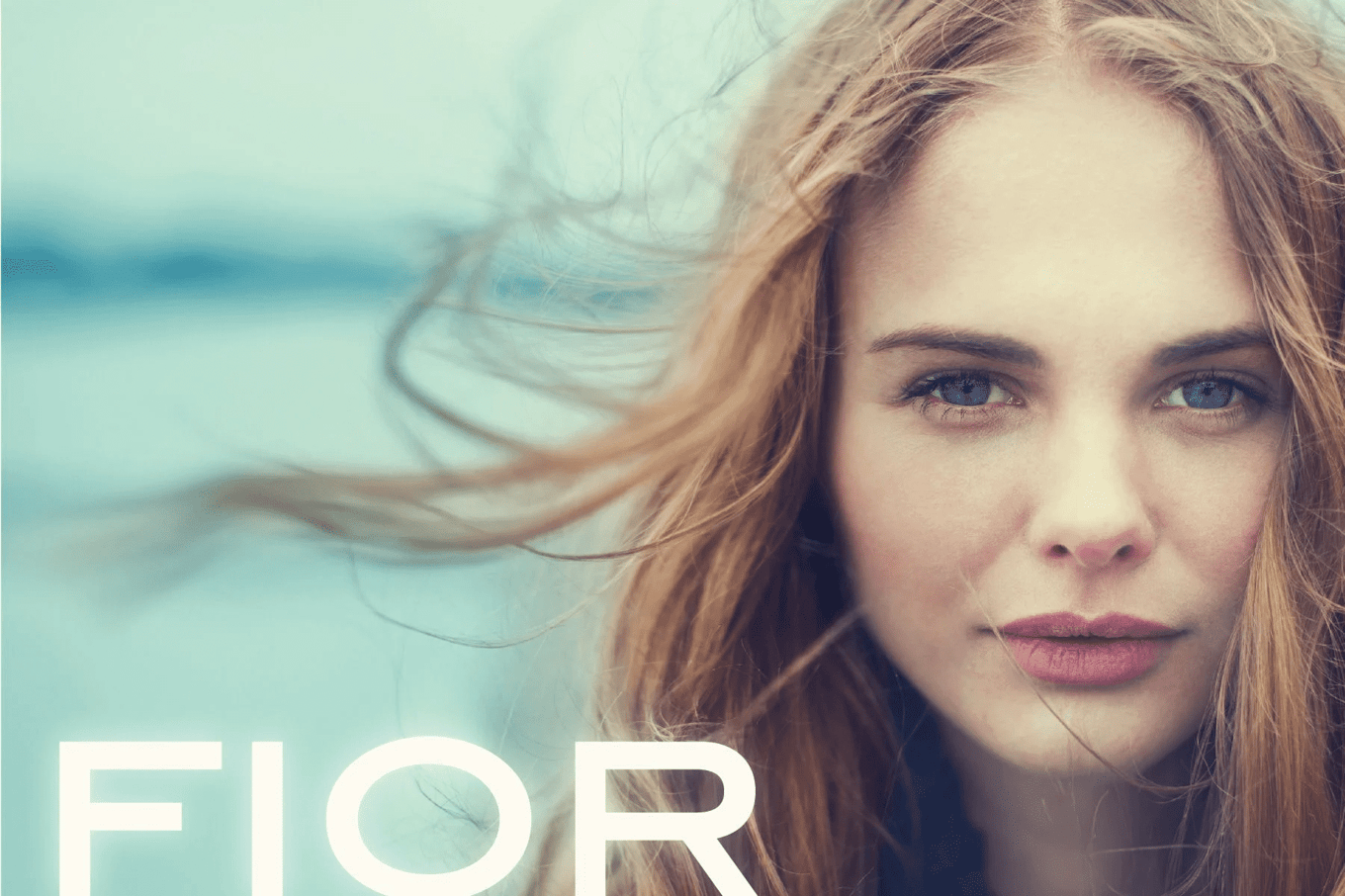 CBD skincare is an emerging space within global skincare, growing from $633m in 2018 to an estimated $3.4b global market by 2026.
The space has primarily been marketed to a younger (18-29 year old) audience with brands such as Drunk Elephant, Lord Jones & Cannuka.
Major luxury skincare brands have been slow and reticent to adopt CBD into their products, we believe due to a lack of understanding regarding compliance and network advertising restrictions.
Due to these factors, there remains a gap in mid-tier luxury skincare with products that harness both the benefits of CBD combined as well as premium, clean and highly effective skincare ingredients.
As consumers both begin to recognize the positive effects that CBD and other Cannabinoids offer, as well as graduate into a higher tier of luxury skincare, we believe that FIOR is uniquely positioned to take advantage.
Why FIOR?
Edit
FIOR has some of the industry's most awarded beauty product scientists and developers behind our products.
Strategic partnerships with the top content recommendation networks and 100+ premium publishers to acquire customers.
Proven track record of performance utilizing custom UGC across omnichannel social platforms to increase both sales and engagement.
Cleaner FIOR you
Edit
Four premium skincare solutions.
One simplified ritual just for you.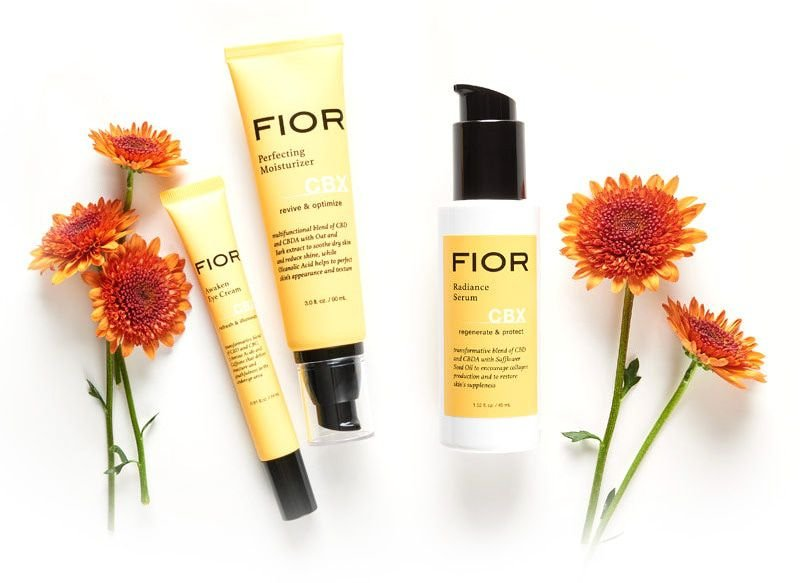 Genderless beauty for All philosophy with inclusive packaging, brand aesthetics and fragrance profile.
Simple, but purposeful mission: to deliver authentic, premium skincare products that are 100% Clean, Vegan and Plant-Powered in ONE streamlined ritual with CBD that actually works!
Our dedicated team of industry experts—coming from Estee Lauder, Proactiv, Avon, Glossier and Harry's to name a few—prioritize the education of CBD and its TRUE, tangible benefits especially when infused in concert with other natural botanicals and science-backed ingredients.
With optimal extraction processes that harness the bioavailability of the hemp plant. Our cannabinoid infusions (CBX) spotlight not only CBD, but also CBG and CBDA along with Organic Hemp Seed Oil. All formulas notably reduce the appearance of redness, even the skin's texture and reinvigorate for a fresh-faced FIOR feel!
Earth-friendly Approach: We practice small batch development in the US solely powered by renewable energy (solar and wind) and use FSC certified paper packaging only.
Consciously curated formulas eliminating as many toxins as possible that are typically found in other "Green" skincare offerings such as parabens, phthalates, SLS, SLES, mineral oil, retinyl palmitate, oxybenzone, coal tar, hydroquinone, triclosan, triclocarban and synthetic dyes to name a few.
FIOR contains both a higher percentage of active ingredients than our core competition, as well as a 90 day supply compared to the industry average of 60-day supply.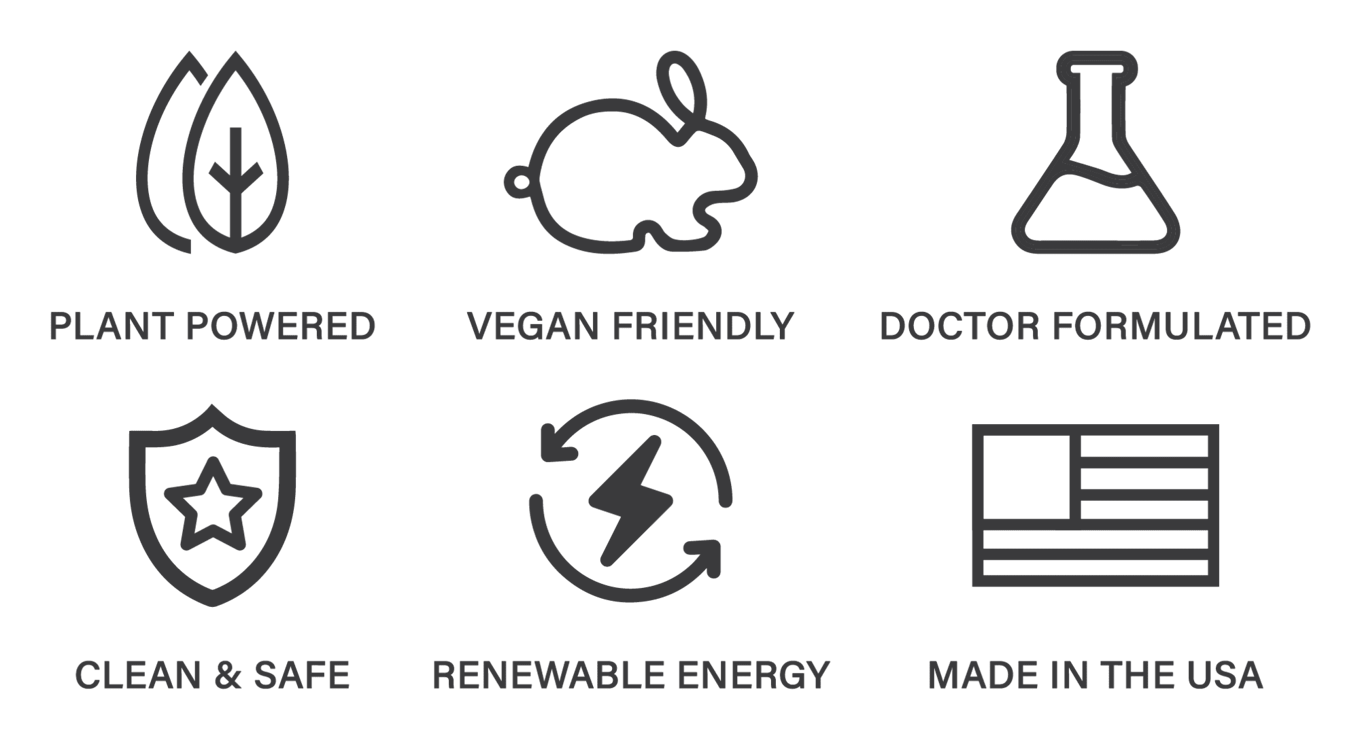 The FIOR CBX Ritual
Edit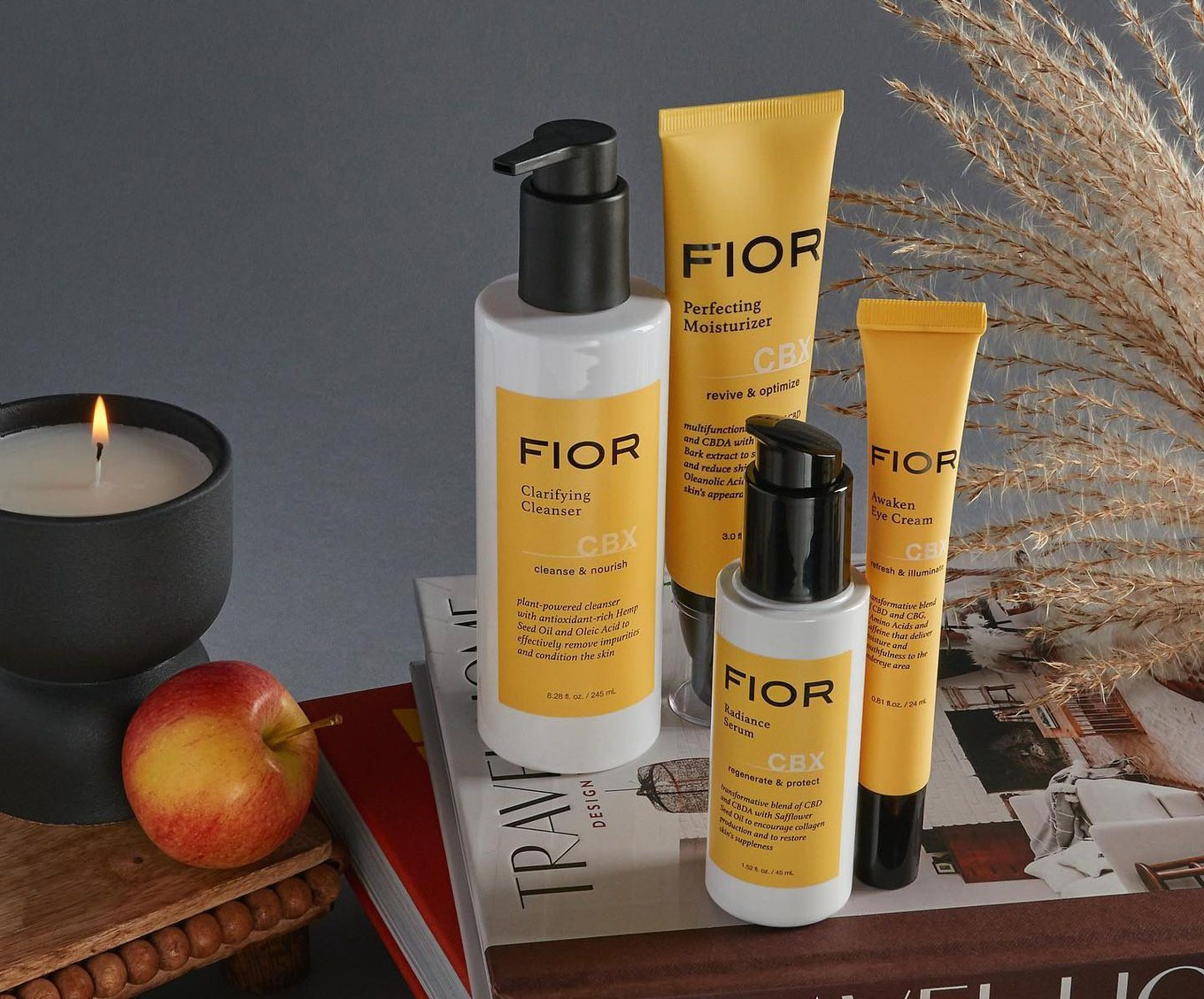 "Live True" is the motto we live by.  As FIOR means "True" in Gaelic—transparency and authenticity are at the core of everything we do, and everything we create.
Our mission: TRUE Beauty
Edit
FIOR began redefining the skincare experience in 2020. With the collaborative efforts of leading medical professionals and top beauty brand creators—all motivated by a mission to bring together carefully curated ingredients—FIOR's 100% vegan, plant-powered, clean-beauty line was born.
FIOR was founded by an advisory and development team of medical professionals and skincare experts that draw upon decades of experience in the industry. They're the minds behind leading, evergreen brands such as Estée Lauder, Avon, and Proactiv, as well as trending favorites like Kylie Cosmetics, Meaningful Beauty, Harry's, Benefit, EOS, and Glossier—to name a few!
Our medical expert, Dr. Robert Tornambe, MD states:
"Hemp extracts and organic hemp seed oil can exhibit strong anti-inflammatory properties; positively influencing skin's aging process. FIOR is now my go-to regimen for all pre-op patients to prepare their skin and improve their surgical results. It is also my primary postoperative recommendation for skincare."
The Ritual
Edit
1.  Clarifying Cleanser - Plant-powered cleanser featuring nutrient-rich Organic Hemp Seed Oil and Oleic Acid pressed from the finest sunflower seeds to effectively remove impurities and gentle remove even the most stubborn makeup while leaving your skin plump to the touch and silky smooth after every use.
2.  Radiance Serum - Infused with our proprietary combination of full-spectrum CBD & CBDA, essential Fatty Acids and Safflower Seed oil to help you maintain a healthy moisture barrier and restore your skin's suppleness.
3.  Perfecting Moisturizer - A product unlike any other in the market with a unique combination of CBD and CBDA and multifunctional blend of Oat, Bark extract and Oleanolic Acid to instantly soothe dry skin whilst creating the perfect, shine-free canvas to wear under your daily glam up routine or bare faced!
4.  Awaken Eye Cream - Our full-spectrum CBD and CBG, Heptapeptide-7, and caffeine-based formula takes age-reversing eye creams to a new level.  Delivers moisture and antioxidants to the delicate under-eye area to awaken your skin and promote a more youthful appearance.
FIOR by the numbers
Edit

Key marketing milestones to date
Featured as one of VOGUE's Best New Products of 2021
Featured product on Amazon Indie Beauty for January 2022
Returning customer rate exceeds 48%
47.67% increase in Average Order Value from Q1 to Q4 of 2021
216% increase in reorder rate for the latter half of the year (19%)  compared to the first half (6%)
National retail launched in Q4 2021 with esteemed retailer, Von Maur
Amazon FBA launched in December 2021
| | |
| --- | --- |
| Top Channels for Sales (QTD) | Top Platforms Showing Promise |
| Paid Search | TikTok |
| Email | Google Ads |
| Organic | FB/IG |
| Paid Social | |
| | | | | |
| --- | --- | --- | --- | --- |
| Timeframe | Q1 | Q2 | Q3 | Q4 |
| AOV | $64.27 | $70.79 | $91.53 | $94.91 |
| Reorder Rate - All Customers | | 5.53% | 8.35% | 10.00% |
| Returning Customer Rate | | 1.28% | 7.24% | 48% |
Returning customer rate
Edit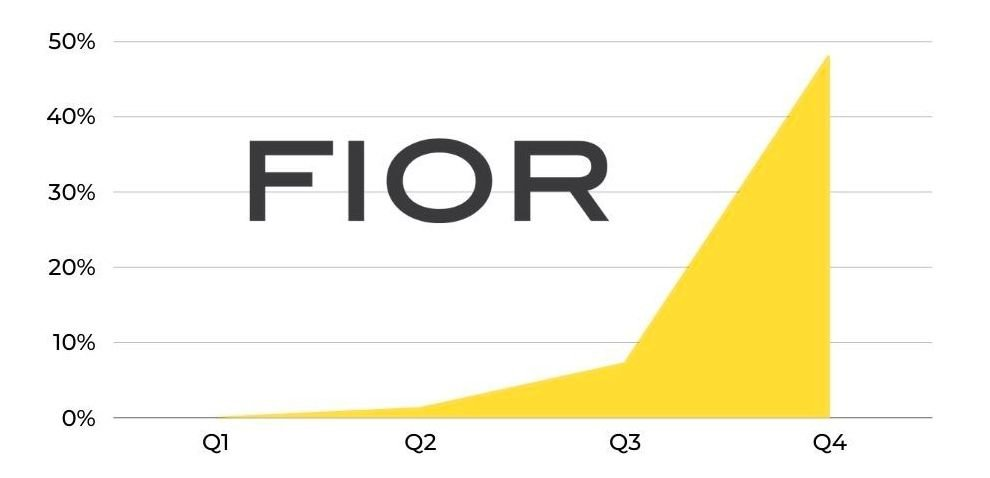 Customers
Edit
Since starting from 0 social presence across the board in February, FIOR's Instagram has grown to over 8,600 followers with an engaged audience ages 25–34 located in the USA. There has been consistent follower growth and increases in engagement month over month. All stats shown here reflect our organic efforts, not paid.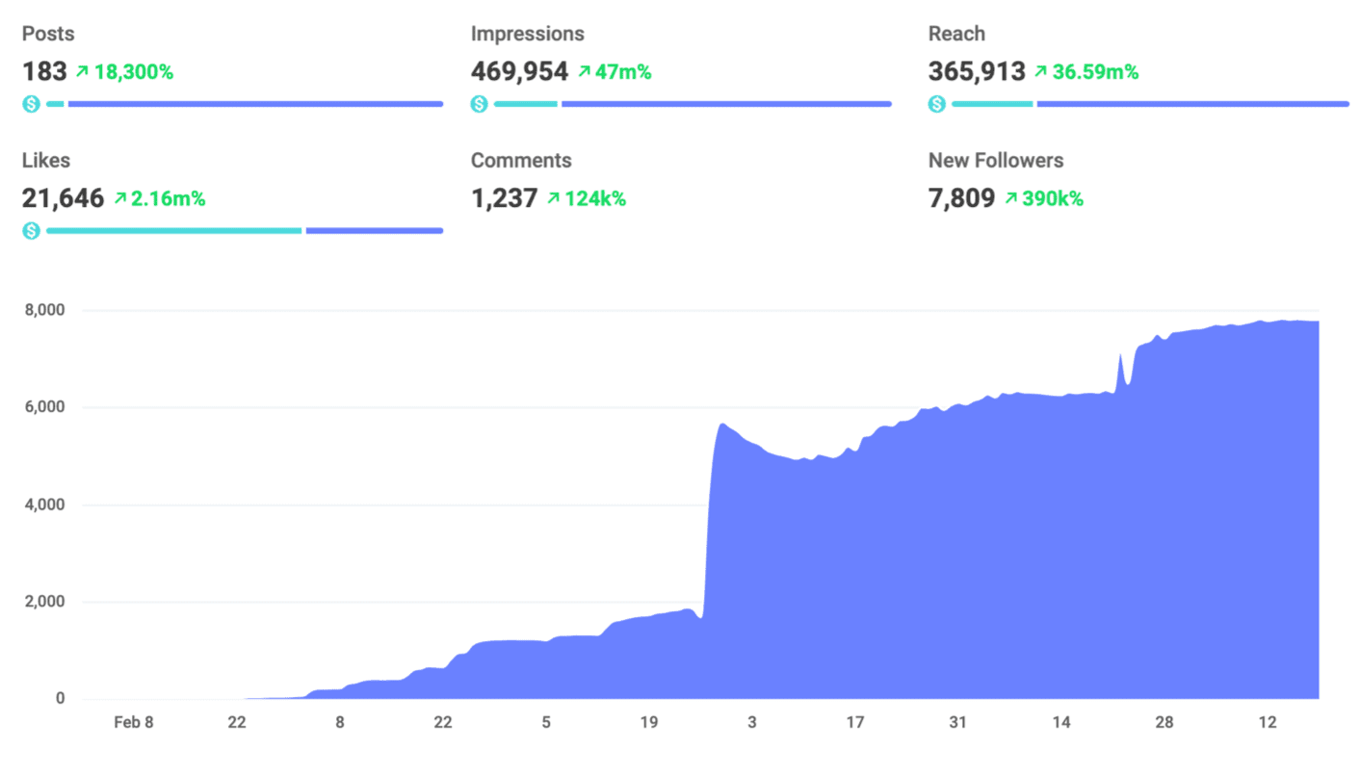 Facebook and Twitter have seen consistent growth as well with increases in followers, reach, and engagement weekly.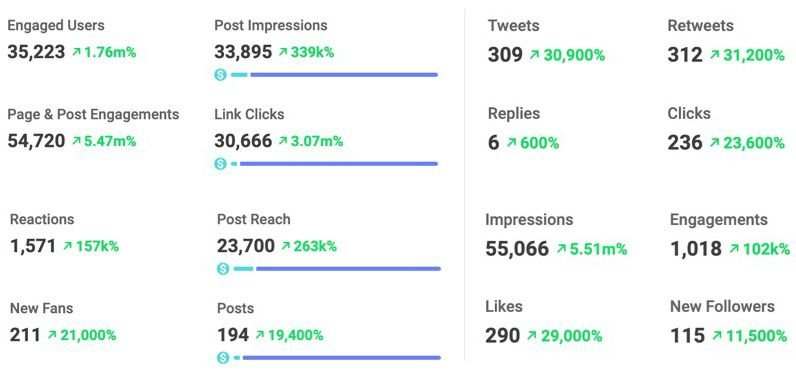 We launched on Pinterest this past month and are already up to 1.5k views per month. We are seeing conversions there as well.
FIOR has also done a series of brand collaborations with others companies in the wellness, health, and vegan space. So far we have partnered with Naturally Clean Eats (a vegan bar brand based in LA), Alamae Swim (a sustainable luxury swim and athleisure brand), and Gleevie (an environmentally-friendly blender bottle brand).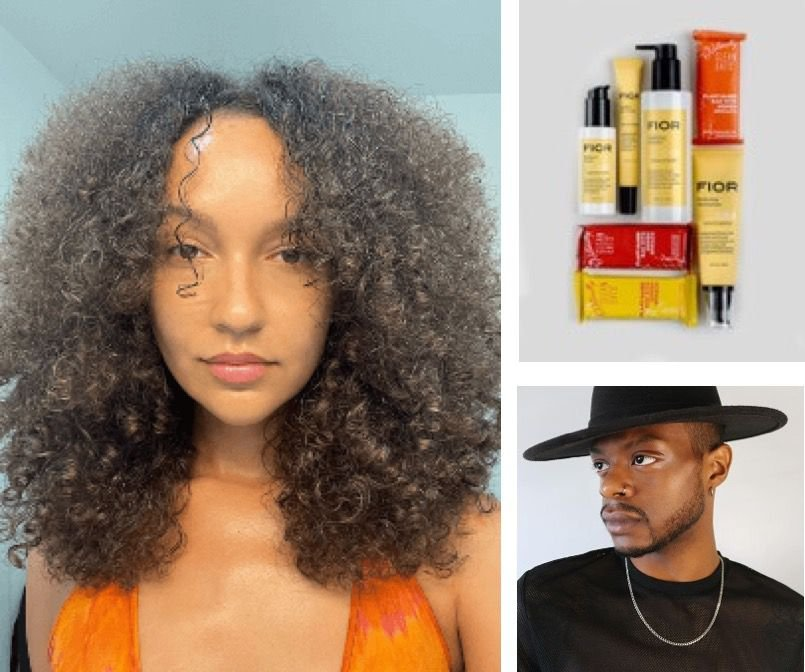 Notable collaborations:
Edit
@Jo_Phoenixx – Miami model and influencer, 22.5k on Instagram
@KimHoeltje – mom influencer, 49k on Instagram, 17k on TikTok
@NickTrawick13 – Los Angeles LGBTQ influencer, 105k on TikTok
@KathyPicos – Miami lifestyle influencer, 1 million on Instagram
@Anie_Delgado – Verified musician, 37.1k on Instagram
Business model
Edit
Critical data points
Edit
Core channels that are driving performance are Google Ads, Facebook & Instagram, and TikTok
User-generated content was the key revenue driver for Instagram & TikTok.
Returning customer AOV growth of over $50 from 1st  purchase to 3rd purchase.
Typical period before customer re-purchase is between 60-90 days.

Purchasers not only purchase the original product but also supporting product as well (I.e. Purchases eye-cream plus cleanser)
| | | | |
| --- | --- | --- | --- |
| Channel | Customer Type | Orders | Total Sales |
| Google Search | First-Time | 741 | $54,626.40 |
| Instagram | First-Time | 560 | $39,801.52 |
| | | | |
| Channel | Customer Type | Orders | Total Sales |
| Direct | Returning | 69 | $6,159.90 |
| Google Search | Returning | 29 | $2,980.30 |
We will continue to focus efforts on DTC growth in 2020 and unlocking channels of profitable marketing spend.
Our first national brick and mortar retailer, Von Maur, launched in fall 2021 and we plan to continue to nurture growth with this partner, as well as add another key national retailer or two in 2022 with the focus on quality rather than just quantity
We expect to delve more significantly into traditional retail in 2023, once our DTC marketing efforts have matured.
DTC will continue to strategically be our core focus and estimate that DTC sales will always be forecast at 60% – 65% of our annual revenue.
That said, the power of our DTC and social marketing efforts will be key to top of funnel awareness that will help us launch retail more effectively.  
The Clean Beauty landscape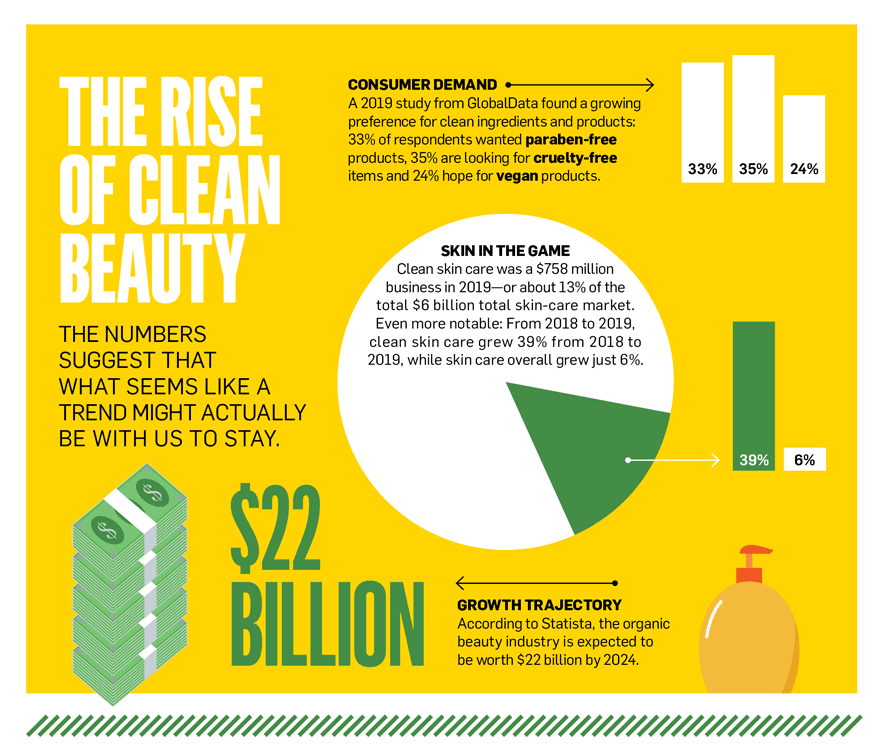 The current wellness economy ($4.4 trillion) is more than half the size of all global health spending
Has grown at twice the speed annually (6.4%) vs overall global economic growth (3.6%)
Global skincare is a $150b dollar category (expected to grow to $189b by 2025) which is largely dominated by traditional brick-and-mortar players with little innovation in core products
Clean Beauty is the fastest growing segment in beauty, expected to surpass $22b by 2024, up from $758m in 2019.
Category share by retail channel (Total cosmetics)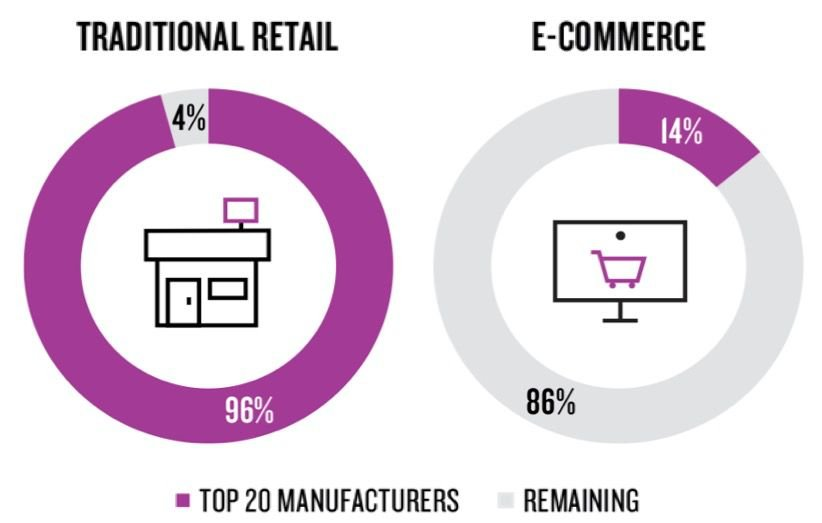 Internet/DTC is the dominant growth channel for beauty and wellness product sales in the U.S.
Top 20 companies command 96% of dollars spent in Brick & mortar, while only seeing 14% in the e-com market.
87% of DTC beauty customers purchased new products they discovered online during the pandemic and plan to increase their DTC spend in the future.
If you can't beat them, buy them!
Acquistion is the KEY growth driver for traditional skincare/beauty industry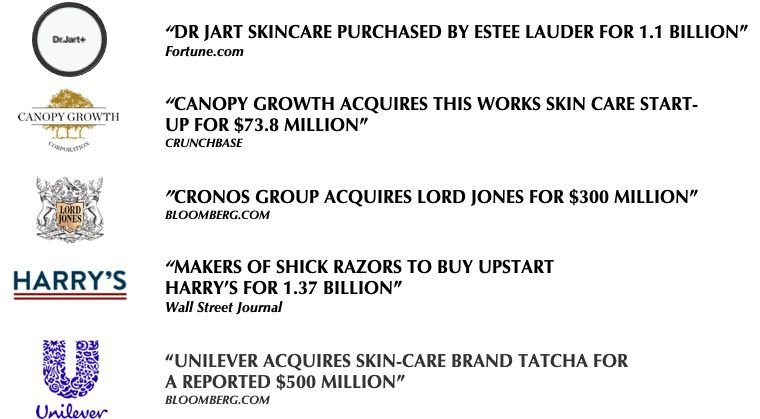 Vision and strategy
Edit
What's next?
Edit
Rosé Purifying Toner
Edit
Tighten and tone pores with an all-star cast of Organic Hemp Seed Oil, ProVitamin B5, Allantoin, Rose Flower Water, Grape Seed Oil, Hyaluronic Acid and Red Rose Wine extract packed full of vitamins, polyphenols and organic acids.
Our novel, multi-extraction system works to enhance the antioxidant properties of the red wine originating from the Tempranillo vines. Paired with the light, heavenly scent of Citrus Bergamot.
Manufactured in a facility that uses 100% renewable (wind) energy. FSC certified paper packaging.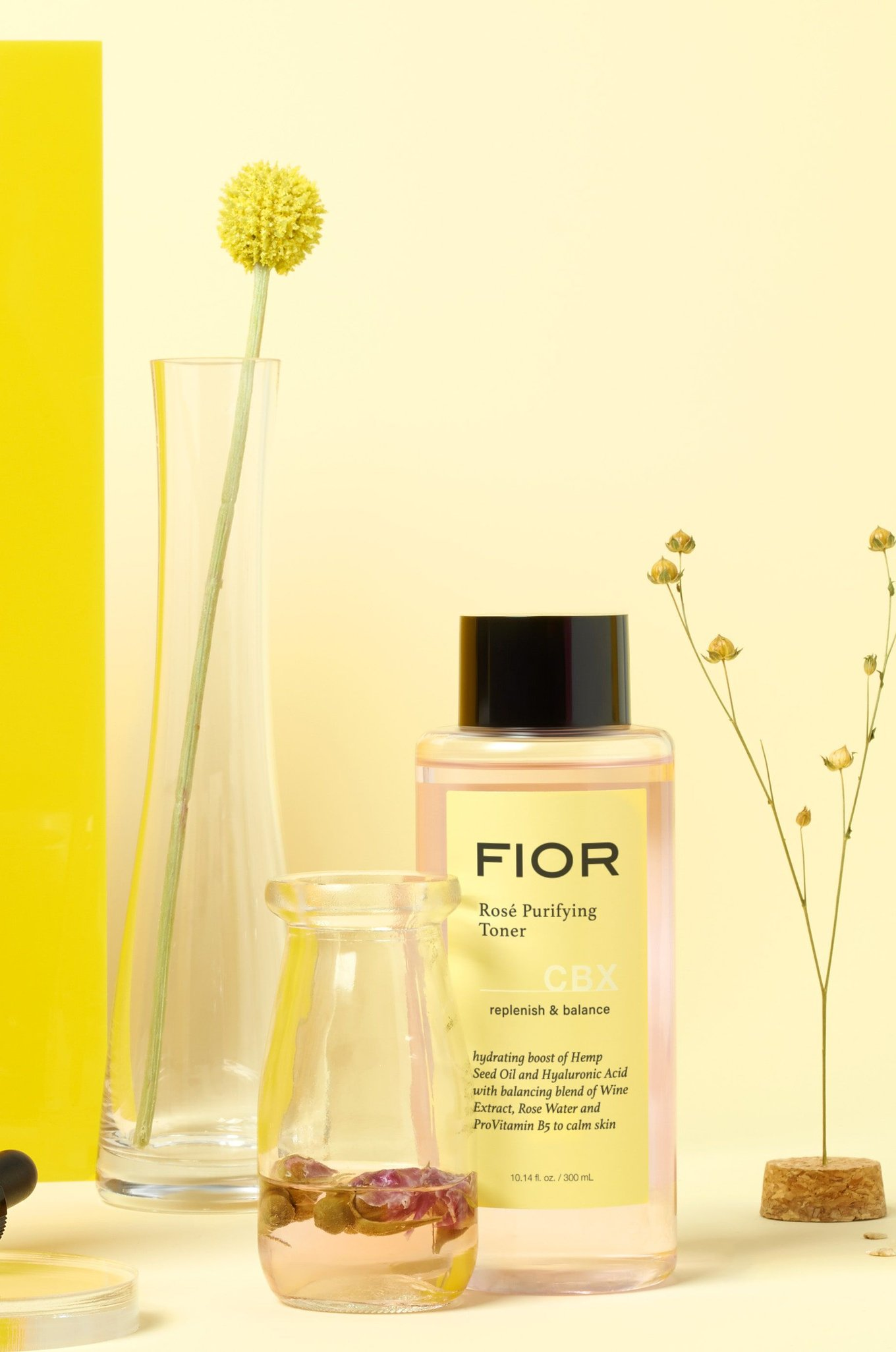 Sleep care: Dream-X
Edit
Your nightly "glass of wine" without the calories or hangover
Nightly facial mask for facial defense & rejuvenation, and to promote healthy sleep.
Contains organic wine extract (resveratrol), melatonin, & organic cork extract for anti-inflammatory, blue-light protection, and facial defense.
2022 1H timeline
Edit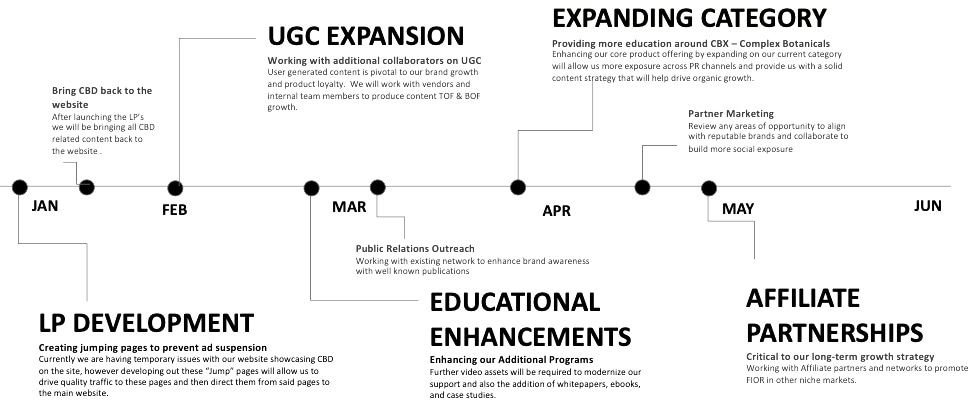 BeoFior Holdings, Inc. raised a $500k SAFE note investment in March of 2020, led by key advisors and strategic investors.
Use to date of this prior SAFE round has been focused on initial inventory, DTC architecture needs (website UX/UI, logistics infrastructure), initial marketing growth efforts and of course staffing of key positions.
We have come a long way with our first investment based on our lean and scrappy testing efforts, as well as benchmarking of UGC and customer testimonials.
Our republic crowd CF SAFE offering will be used primarily for DTC growth marketing, top of funnel awareness, and retail expansion
We plan to raise a much larger seed round in early 2023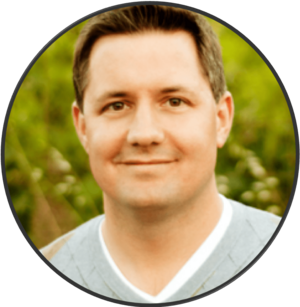 Kevin Boyer
Founder & CEO
Serial entrepreneur and seasoned executive leader with 20+ years in both building and operating consumer-packaged goods and enterprise sales businesses.
Kevin Fortuna
Founder
Founder of Gramercy Labs, Lot18, Tasting Room, GeistM, GearBrain & FindKarma. Former President and CEO of Quigo—sold to AOL Time Warner for $360M.
BeoFior Team
Edit
Kevin Boyer
Founder/CEO
Serial entrepreneur and seasoned executive leader with 20+ years in both building and operating consumer-packaged goods and enterprise sales businesses.
Stephanie Kakaletris
Senior Director of Brand Strategy & Product Development
Stephanie has vast experience with brand building and product development for the most acclaimed beauty brands in the industry such as Estee Lauder, Benefit, Glossier, EOS, Kylie Cosmetics, & Harry's.
Christopher Warden
Director of Growth
Chris brings a decade of digital growth experience in the performance marketing world, working for such brands as Nike, MasterCraft, Camelbak, Hanna Andersson, Ariat, David Yurman, and more.
Dwayne Gittens
Logistics Supervisor
Patti Lynch
Senior Operations Manager
Jay Sung
Key Business Advisor, Former President of Nestlé Skincare North America (Proactiv/Meaningful Beauty)
Emily Wyatt
Key Strategy Advisor, Former Chief Brand Officer for Joanna Vargas Beauty & Créme Collective
Dick Wechsler
Key Direct Marketing Advisor, Founder and CEO of Lockard & Wechsler Direct
Dr. Robert Tornambe
Key Medical Advisor, One of the nation's top plastic surgeons & medical contributors
The Company's success depends on the experience and skill of the board of directors, its executive officers and key employees.
We are dependent on our board of directors, executive officers and key employees. These persons may not devote their full time and attention to the matters of the Company. The loss of our board of directors, executive officers and key employees could harm the Company's business, financial condition, cash flow and results of operations.
We have a limited operating history upon which you can evaluate our performance, and accordingly, our prospects must be considered in light of the risks that any new company encounters.
The Company is still in an early phase and we are just beginning to implement our business plan. There can be no assurance that we will ever operate profitably. The likelihood of our success should be considered in light of the problems, expenses, difficulties, complications and delays usually encountered by early stage companies. The Company may not be successful in attaining the objectives necessary for it to overcome these risks and uncertainties.
Global crises such as COVID-19 can have a significant effect on our business operations and revenue projections.
With shelter-in-place orders and non-essential business closings potentially happening throughout 2022 and into the future due to COVID-19, the Company's revenue has been adversely affected.
The amount of capital the Company is attempting to raise in this Offering may not be enough to sustain the Company's current business plan.
In order to achieve the Company's near and long-term goals, the Company may need to procure funds in addition to the amount raised in the Offering. There is no guarantee the Company will be able to raise such funds on acceptable terms or at all. If we are not able to raise sufficient capital in the future, we may not be able to execute our business plan, our continued operations will be in jeopardy and we may be forced to cease operations and sell or otherwise transfer all or substantially all of our remaining assets, which could cause an Investor to lose all or a portion of their investment.
We may face potential difficulties in obtaining capital.
We may have difficulty raising needed capital in the future as a result of, among other factors, our lack of revenues from sales, as well as the inherent business risks associated with our Company and present and future market conditions. We will require additional funds to execute our business strategy and conduct our operations. If adequate funds are unavailable, we may be required to delay, reduce the scope of or eliminate one or more of our research, development or commercialization programs, product launches or marketing efforts, any of which may materially harm our business, financial condition and results of operations.
We may not have enough authorized capital stock to issue shares of common stock to investors upon the conversion of any security convertible into shares of our common stock, including the Securities.
Currently, our authorized capital stock consists of 10,000,000 shares of common stock, of which 2,000,000 shares of common stock are issued and outstanding. Unless we increase our authorized capital stock, we may not have enough authorized common stock to be able to obtain funding by issuing shares of our common stock or securities convertible into shares of our common stock. We may also not have enough authorized capital stock to issue shares of common stock to investors upon the conversion of any security convertible into shares of our common stock, including the Securities.
We may implement new lines of business or offer new products and services within existing lines of business.
As an early-stage company, we may implement new lines of business at any time. There are substantial risks and uncertainties associated with these efforts, particularly in instances where the markets are not fully developed. In developing and marketing new lines of business and/or new products and services, we may invest significant time and resources. Initial timetables for the introduction and development of new lines of business and/or new products or services may not be achieved, and price and profitability targets may not prove feasible. We may not be successful in introducing new products and services in response to industry trends or developments in technology, or those new products may not achieve market acceptance. As a result, we could lose business, be forced to price products and services on less advantageous terms to retain or attract clients or be subject to cost increases. As a result, our business, financial condition or results of operations may be adversely affected.
We rely on other companies to provide components and services for our products.
We depend on suppliers and contractors to meet our contractual obligations to our customers and conduct our operations. Our ability to meet our obligations to our customers may be adversely affected if suppliers or contractors do not provide the agreed-upon supplies or perform the agreed-upon services in compliance with customer requirements and in a timely and cost-effective manner. Likewise, the quality of our products may be adversely impacted if companies to whom we delegate manufacture of major components or subsystems for our products, or from whom we acquire such items, do not provide components which meet required specifications and perform to our and our customers' expectations. Our suppliers may be unable to quickly recover from natural disasters and other events beyond their control and may be subject to additional risks such as financial problems that limit their ability to conduct their operations. The risk of these adverse effects may be greater in circumstances where we rely on only one or two contractors or suppliers for a particular component. Our products may utilize custom components available from only one source. Continued availability of those components at acceptable prices, or at all, may be affected for any number of reasons, including if those suppliers decide to concentrate on the production of common components instead of components customized to meet our requirements. The supply of components for a new or existing product could be delayed or constrained, or a key manufacturing vendor could delay shipments of completed products to us adversely affecting our business and results of operations.
We rely on various intellectual property rights, including trademarks, in order to operate our business.
The Company relies on certain intellectual property rights to operate its business. The Company's intellectual property rights may not be sufficiently broad or otherwise may not provide us a significant competitive advantage. In addition, the steps that we have taken to maintain and protect our intellectual property may not prevent it from being challenged, invalidated, circumvented or designed-around, particularly in countries where intellectual property rights are not highly developed or protected. In some circumstances, enforcement may not be available to us because an infringer has a dominant intellectual property position or for other business reasons, or countries may require compulsory licensing of our intellectual property. Our failure to obtain or maintain intellectual property rights that convey competitive advantage, adequately protect our intellectual property or detect or prevent circumvention or unauthorized use of such property, could adversely impact our competitive position and results of operations. We also rely on nondisclosure and noncompetition agreements with employees, consultants and other parties to protect, in part, trade secrets and other proprietary rights. There can be no assurance that these agreements will adequately protect our trade secrets and other proprietary rights and will not be breached, that we will have adequate remedies for any breach, that others will not independently develop substantially equivalent proprietary information or that third parties will not otherwise gain access to our trade secrets or other proprietary rights. As we expand our business, protecting our intellectual property will become increasingly important. The protective steps we have taken may be inadequate to deter our competitors from using our proprietary information. In order to protect or enforce our patent rights, we may be required to initiate litigation against third parties, such as infringement lawsuits. Also, these third parties may assert claims against us with or without provocation. These lawsuits could be expensive, take significant time and could divert management's attention from other business concerns. The law relating to the scope and validity of claims in the technology field in which we operate is still evolving and, consequently, intellectual property positions in our industry are generally uncertain. We cannot assure you that we will prevail in any of these potential suits or that the damages or other remedies awarded, if any, would be commercially valuable.
Although dependent on certain key personnel, the Company does not have any key person life insurance policies on any such people.
We are dependent on certain key personnel in order to conduct our operations and execute our business plan, however, the Company has not purchased any insurance policies with respect to those individuals in the event of their death or disability. Therefore, if any of these personnel die or become disabled, the Company will not receive any compensation to assist with such person's absence. The loss of such person could negatively affect the Company and our operations. We have no way to guarantee key personnel will stay with the Company, as many states do not enforce non-competition agreements, and therefore acquiring key man insurance will not ameliorate all of the risk of relying on key personnel.
Damage to our reputation could negatively impact our business, financial condition and results of operations.
Our reputation and the quality of our brand are critical to our business and success in existing markets, and will be critical to our success as we enter new markets. Any incident that erodes consumer loyalty for our brand could significantly reduce its value and damage our business. We may be adversely affected by any negative publicity, regardless of its accuracy. Also, there has been a marked increase in the use of social media platforms and similar devices, including blogs, social media websites and other forms of internet-based communications that provide individuals with access to a broad audience of consumers and other interested persons. The availability of information on social media platforms is virtually immediate as is its impact. Information posted may be adverse to our interests or may be inaccurate, each of which may harm our performance, prospects or business. The harm may be immediate and may disseminate rapidly and broadly, without affording us an opportunity for redress or correction.
Our business could be negatively impacted by cyber security threats, attacks and other disruptions.
We continue to face advanced and persistent attacks on our information infrastructure where we manage and store various proprietary information and sensitive/confidential data relating to our operations. These attacks may include sophisticated malware (viruses, worms, and other malicious software programs) and phishing emails that attack our products or otherwise exploit any security vulnerabilities. These intrusions sometimes may be zero-day malware that are difficult to identify because they are not included in the signature set of commercially available antivirus scanning programs. Experienced computer programmers and hackers may be able to penetrate our network security and misappropriate or compromise our confidential information or that of our customers or other third-parties, create system disruptions, or cause shutdowns. Additionally, sophisticated software and applications that we produce or procure from third-parties may contain defects in design or manufacture, including "bugs" and other problems that could unexpectedly interfere with the operation of the information infrastructure. A disruption, infiltration or failure of our information infrastructure systems or any of our data centers as a result of software or hardware malfunctions, computer viruses, cyber-attacks, employee theft or misuse, power disruptions, natural disasters or accidents could cause breaches of data security, loss of critical data and performance delays, which in turn could adversely affect our business.
Security breaches of confidential customer information, in connection with our electronic processing of credit and debit card transactions, or confidential employee information may adversely affect our business.
Our business requires the collection, transmission and retention of personally identifiable information, in various information technology systems that we maintain and in those maintained by third parties with whom we contract to provide services. The integrity and protection of that data is critical to us. The information, security and privacy requirements imposed by governmental regulation are increasingly demanding. Our systems may not be able to satisfy these changing requirements and customer and employee expectations, or may require significant additional investments or time in order to do so. A breach in the security of our information technology systems or those of our service providers could lead to an interruption in the operation of our systems, resulting in operational inefficiencies and a loss of profits. Additionally, a significant theft, loss or misappropriation of, or access to, customers' or other proprietary data or other breach of our information technology systems could result in fines, legal claims or proceedings.
The use of individually identifiable data by our business, our business associates and third parties is regulated at the state, federal and international levels.
The regulation of individual data is changing rapidly, and in unpredictable ways. A change in regulation could adversely affect our business, including causing our business model to no longer be viable. Costs associated with information security – such as investment in technology, the costs of compliance with consumer protection laws and costs resulting from consumer fraud – could cause our business and results of operations to suffer materially. Additionally, the success of our online operations depends upon the secure transmission of confidential information over public networks, including the use of cashless payments. The intentional or negligent actions of employees, business associates or third parties may undermine our security measures. As a result, unauthorized parties may obtain access to our data systems and misappropriate confidential data. There can be no assurance that advances in computer capabilities, new discoveries in the field of cryptography or other developments will prevent the compromise of our customer transaction processing capabilities and personal data. If any such compromise of our security or the security of information residing with our business associates or third parties were to occur, it could have a material adverse effect on our reputation, operating results and financial condition. Any compromise of our data security may materially increase the costs we incur to protect against such breaches and could subject us to additional legal risk.
The Company is not subject to Sarbanes-Oxley regulations and may lack the financial controls and procedures of public companies.
The Company may not have the internal control infrastructure that would meet the standards of a public company, including the requirements of the Sarbanes Oxley Act of 2002. As a privately-held (non-public) Company, the Company is currently not subject to the Sarbanes Oxley Act of 2002, and its financial and disclosure controls and procedures reflect its status as a development stage, non-public company. There can be no guarantee that there are no significant deficiencies or material weaknesses in the quality of the Company's financial and disclosure controls and procedures. If it were necessary to implement such financial and disclosure controls and procedures, the cost to the Company of such compliance could be substantial and could have a material adverse effect on the Company's results of operations.
We operate in a highly regulated environment, and if we are found to be in violation of any of the federal, state, or local laws or regulations applicable to us, our business could suffer.
We are also subject to a wide range of federal, state, and local laws and regulations, such as local licensing requirements, and retail financing, debt collection, consumer protection, environmental, health and safety, creditor, wage-hour, anti-discrimination, whistleblower and other employment practices laws and regulations and we expect these costs to increase going forward. The violation of these or future requirements or laws and regulations could result in administrative, civil, or criminal sanctions against us, which may include fines, a cease and desist order against the subject operations or even revocation or suspension of our license to operate the subject business. As a result, we have incurred and will continue to incur capital and operating expenditures and other costs to comply with these requirements and laws and regulations.
We may experience declines in average selling prices of our products which may decrease our net revenues.
We sell a number of products at different list prices which also differ based on regions and or country. If we introduce any price reductions or consumer rebate programs or if our geographic, channel, or product mix shifts to lower priced products or to products that have a higher percentage of deferred revenue, our average selling prices would be adversely affected. Additionally, in response to the COVID-19 pandemic or any resurgence of COVID-19, as a result of a new variant or otherwise, we may find the need to discount the price for our products to facilitate sales in uncertain times. Were any of the foregoing to occur, our net revenues, gross profit, gross margin and net income may be reduced.
Demand for our products may not increase as rapidly as we anticipate due to a variety of factors including a weakness in general economic conditions and resistance to non-traditional treatment methods.
Consumer spending habits are affected by, among other things, prevailing economic conditions, levels of employment, salaries and wage rates, consumer confidence and consumer perception of economic conditions. A general slowdown in the U.S. economy and certain international economies or an uncertain economic outlook would adversely affect consumer spending habits which may, among other things, result in reduced patient traffic in dermatology or internal medicine offices, and in medical spa facilities and spa facilities, reduction in consumer spending on elective, non-urgent, or higher value treatments such as those offered by our providers or a reduction in the demand for aesthetic services generally, each of which would have a material adverse effect on our sales and operating results. Weakness in the global economy results in a challenging environment for selling aesthetic technologies and doctors and/or aestheticians may postpone investments in capital equipment, such as our delivery systems. Increased market acceptance of all of our products and treatments will depend in part upon the recommendations of medical and aesthetics professionals, as well as other factors including effectiveness, safety, ease of use, reliability, aesthetics, and price compared to competing products and treatment methods.
The beauty health industry is highly competitive, and if we are unable to compete effectively our results will suffer.
The beauty industry is highly competitive. The Company competes primarily by: ● developing quality products with innovative performance features, components and packaging; ● educating consumers, retail customers and beauty professionals about the benefits of the Company's products both on-line and in brick-and-mortar retail outlets; ● anticipating and responding to changing consumer, retail customer and professional demands in a timely manner, including as to the timing of new product introductions and line extensions; ● offering attractively priced products relative to the product benefits provided; ● maintaining favorable brand recognition; ● generating competitive margins and inventory turns for the Company's customers by providing relevant products and executing effective pricing, incentive and promotional programs and marketing and advertising campaigns, as well as social media and influencer marketing activities; ● ensuring product availability through effective planning and replenishment collaboration with the Company's customers; ● providing strong and effective advertising, promotion, marketing, social media, influencer and merchandising support; ● leveraging e-commerce, social media and mobile commerce initiatives and developing an effective omni-channel strategy to optimize the opportunity for consumers to interact with and purchase the Company's products both on-line and in brick-and-mortar retail outlets; ● maintaining an effective sales force and distribution network; and ● obtaining and retaining sufficient display space, optimal in-store positioning and effective presentation of the Company's products on-shelf. We face vigorous competition from companies throughout the world, including large multinational consumer products companies that have many beauty health brands under ownership and standalone beauty and skincare brands, including those that may target the latest trends or specific distribution channels. Competition in the beauty and skincare industry is based on the introduction of new products, pricing of products, quality of products and packaging, brand awareness, perceived value and quality, innovation, in-store presence and visibility, promotional activities, advertising, editorials, e-commerce and mobile-commerce initiatives and other activities. We must compete with a high volume of new product introductions and existing products by diverse companies across several different distribution channels. Many multinational consumer companies have greater financial, technical or marketing resources, longer operating histories, greater brand recognition or larger customer bases than we do and may be able to respond more effectively to changing business and economic conditions than it can. Our competitors may attempt to gain market share by offering products at prices at or below the prices at which our products are typically offered, including through the use of large percentage discounts. Competitive pricing may require us to reduce prices, which would decrease profitability or result in lost sales. Our competitors may be better able to withstand these price reductions and lost sales. It is difficult to predict the timing and scale of our competitors' activities in these areas or whether new competitors will emerge in the beauty health industry. In recent years, numerous online, "indie" and influencer-backed beauty health companies have emerged and garnered significant followings. In addition, further technological breakthroughs, including new and enhanced technologies that increase competition in the online retail market, new product offerings by competitors and the strength and success of our competitors' marketing programs may impede our growth and the implementation of our business strategy. Our ability to compete also depends on the continued strength of our brand and products, the success of marketing, innovation and execution strategies, the continued diversity of product offerings, the successful management of new product introductions and innovations, strong operational execution, including in order fulfillment, and success in entering new markets and expanding our business in existing geographies. If we are unable to continue to compete effectively, it could have a material adverse effect on our business, financial condition and results of operations.
The Company could potentially be found to have not complied with securities law in connection with this Offering related to "Testing the Waters."
Prior to filing this Form C, the Company engaged in "testing the waters" permitted under Regulation Crowdfunding (17 CFR 227.206), which allows issuers to communicate to determine whether there is interest in the offering. All communication sent is deemed to be an offer of securities for purposes of the antifraud provisions of federal securities laws. Any Investor who expressed interest prior to the date of this Offering should read this Form C thoroughly and rely only on the information provided herein and not on any statement made prior to the Offering. The communications sent to Investors prior to the Offering are attached as Exhibit D. Some of these communications may not have included proper disclaimers required for "testing the waters".
The U.S. Securities and Exchange Commission does not pass upon the merits of the Securities or the terms of the Offering, nor does it pass upon the accuracy or completeness of any Offering document or literature.
You should not rely on the fact that our Form C is accessible through the U.S. Securities and Exchange Commission's EDGAR filing system as an approval, endorsement or guarantee of compliance as it relates to this Offering. The U.S. Securities and Exchange Commission has not reviewed this Form C, nor any document or literature related to this Offering.
Neither the Offering nor the Securities have been registered under federal or state securities laws.
No governmental agency has reviewed or passed upon this Offering or the Securities. Neither the Offering nor the Securities have been registered under federal or state securities laws. Investors will not receive any of the benefits available in registered offerings, which may include access to quarterly and annual financial statements that have been audited by an independent accounting firm. Investors must therefore assess the adequacy of disclosure and the fairness of the terms of this Offering based on the information provided in this Form C and the accompanying exhibits.
The Company's management may have broad discretion in how the Company uses the net proceeds of the Offering.
Unless the Company has agreed to a specific use of the proceeds from the Offering, the Company's management will have considerable discretion over the use of proceeds from the Offering. You may not have the opportunity, as part of your investment decision, to assess whether the proceeds are being used appropriately.
The Company has the right to extend the Offering Deadline.
The Company may extend the Offering Deadline beyond what is currently stated herein. This means that your investment may continue to be held in escrow while the Company attempts to raise the Target Offering Amount even after the Offering Deadline stated herein is reached. While you have the right to cancel your investment in the event the Company extends the Offering Deadline, if you choose to reconfirm your investment, your investment will not be accruing interest during this time and will simply be held until such time as the new Offering Deadline is reached without the Company receiving the Target Offering Amount, at which time it will be returned to you without interest or deduction, or the Company receives the Target Offering Amount, at which time it will be released to the Company to be used as set forth herein. Upon or shortly after the release of such funds to the Company, the Securities will be issued and distributed to you.
The Company may also end the Offering early.
If the Target Offering Amount is met after 21 calendar days, but before the Offering Deadline, the Company can end the Offering by providing notice to Investors at least 5 business days prior to the end of the Offering. This means your failure to participate in the Offering in a timely manner, may prevent you from being able to invest in this Offering – it also means the Company may limit the amount of capital it can raise during the Offering by ending the Offering early.
The Company has the right to conduct multiple closings during the Offering.
If the Company meets certain terms and conditions, an intermediate close of the Offering can occur, which will allow the Company to draw down on seventy percent (70%) of the proceeds committed and captured in the Offering during the relevant period. The Company may choose to continue the Offering thereafter. Investors should be mindful that this means they can make multiple investment commitments in the Offering, which may be subject to different cancellation rights. For example, if an intermediate close occurs and later a material change occurs as the Offering continues, Investors whose investment commitments were previously closed upon will not have the right to re-confirm their investment as it will be deemed to have been completed prior to the material change.
The Securities will not be freely tradable under the Securities Act until one year from the initial purchase date. Although the Securities may be tradable under federal securities law, state securities regulations may apply, and each Investor should consult with their attorney.
You should be aware of the long-term nature of this investment. There is not now and likely will not ever be a public market for the Securities. Because the Securities have not been registered under the Securities Act or under the securities laws of any state or foreign jurisdiction, the Securities have transfer restrictions and cannot be resold in the United States except pursuant to Rule 501 of Regulation CF. It is not currently contemplated that registration under the Securities Act or other securities laws will be effected. Limitations on the transfer of the Securities may also adversely affect the price that you might be able to obtain for the Securities in a private sale. Investors should be aware of the long-term nature of their investment in the Company. Each Investor in this Offering will be required to represent that they are purchasing the Securities for their own account, for investment purposes and not with a view to resale or distribution thereof.
In the event of the dissolution or bankruptcy of the Company, Investors will not be treated as debt holders and therefore are unlikely to recover any proceeds.
In the event of the dissolution or bankruptcy of the Company, the holders of the Securities that have not been converted will be entitled to distributions as described in the Securities. This means that such holders will only receive distributions once all of the creditors and more senior security holders, including any holders of preferred stock, have been paid in full. Neither holders of the Securities nor holders of CF Shadow Securities can be guaranteed any proceeds in the event of the dissolution or bankruptcy of the Company.
Investors will not become equity holders until the Company decides to convert the Securities into "CF Shadow Securities" (the type of equity securities issuable upon conversion of the Securities) or until there is a change of control or sale of substantially all of the Company's assets.
Investors will not have an ownership claim to the Company or to any of its assets or revenues for an indefinite amount of time and depending on when and how the Securities are converted, the Investors may never become equity holders of the Company. Investors will not become equity holders of the Company unless the Company receives a future round of financing great enough to trigger a conversion and the Company elects to convert the Securities into CF Shadow Securities. The Company is under no obligation to convert the Securities into CF Shadow Securities. In certain instances, such as a sale of the Company or substantially all of its assets, an initial public offering or a dissolution or bankruptcy, the Investors may only have a right to receive cash, to the extent available, rather than equity in the Company. Further, the Investor may never become an equity holder, merely a beneficial owner of an equity interest, should the Company or the Nominee decide to move the Crowd SAFE or the securities issuable thereto into a custodial relationship.
Investors will not have voting rights, even upon conversion of the Securities into CF Shadow Securities.
Investors will not have the right to vote upon matters of the Company even if and when their Securities are converted into CF Shadow Securities (the occurrence of which cannot be guaranteed). Upon such conversion, the CF Shadow Securities will have no voting rights and, in circumstances where a statutory right to vote is provided by state law, the CF Shadow Security holders or the party holding the CF Shadow Securities on behalf of the Investors are required to enter into a proxy agreement with its designee to vote their CF Shadow Securities with the majority of the holder(s) of the securities issued in the round of equity financing that triggered the conversion right. For example, if the Securities are converted in connection with an offering of Series B Preferred Stock, Investors would directly or beneficially receive CF Shadow Securities in the form of shares of Series B-CF Shadow Preferred Stock and such shares would be required to be subject to a proxy that allows a designee to vote their shares of Series B-CF Shadow Preferred Stock consistent with the majority of the Series B Preferred Stockholders. Thus, Investors will essentially never be able to vote upon any matters of the Company unless otherwise provided for by the Company.
Investors will not be entitled to any inspection or information rights other than those required by law.
Investors will not have the right to inspect the books and records of the Company or to receive financial or other information from the Company, other than as required by law. Other security holders of the Company may have such rights. Regulation CF requires only the provision of an annual report on Form C and no additional information. Additionally, there are numerous methods by which the Company can terminate annual report obligations, resulting in no information rights, contractual, statutory or otherwise, owed to Investors. This lack of information could put Investors at a disadvantage in general and with respect to other security holders, including certain security holders who have rights to periodic financial statements and updates from the Company such as quarterly unaudited financials, annual projections and budgets, and monthly progress reports, among other things.
Investors will be unable to declare the Security in "default" and demand repayment.
Unlike convertible notes and some other securities, the Securities do not have any "default" provisions upon which Investors will be able to demand repayment of their investment. The Company has ultimate discretion as to whether or not to convert the Securities upon a future equity financing and Investors have no right to demand such conversion. Only in limited circumstances, such as a liquidity event, may Investors demand payment and even then, such payments will be limited to the amount of cash available to the Company.
The Company may never elect to convert the Securities or undergo a liquidity event and Investors may have to hold the Securities indefinitely.
The Company may never conduct a future equity financing or elect to convert the Securities if such future equity financing does occur. In addition, the Company may never undergo a liquidity event such as a sale of the Company or an initial public offering. If neither the conversion of the Securities nor a liquidity event occurs, Investors could be left holding the Securities in perpetuity. The Securities have numerous transfer restrictions and will likely be highly illiquid, with no secondary market on which to sell them. The Securities are not equity interests, have no ownership rights, have no rights to the Company's assets or profits and have no voting rights or ability to direct the Company or its actions.
There is no present market for the Securities and we have arbitrarily set the price.
The Offering price was not established in a competitive market. We have arbitrarily set the price of the Securities with reference to the general status of the securities market and other relevant factors. The Offering price for the Securities should not be considered an indication of the actual value of the Securities and is not based on our asset value, net worth, revenues or other established criteria of value. We cannot guarantee that the Securities can be resold at the Offering price or at any other price.
While the Securities provide mechanisms whereby holders of the Securities would be entitled to a return of their purchase amount upon the occurrence of certain events, if the Company does not have sufficient cash on hand, this obligation may not be fulfilled.
Upon the occurrence of certain events, as provided in the Securities, holders of the Securities may be entitled to a return of the principal amount invested. Despite the contractual provisions in the Securities, this right cannot be guaranteed if the Company does not have sufficient liquid assets on hand. Therefore, potential Investors should not assume a guaranteed return of their investment amount.
There is no guarantee of a return on an Investor's investment.
There is no assurance that an Investor will realize a return on their investment or that they will not lose their entire investment. For this reason, each Investor should read this Form C and all exhibits carefully and should consult with their attorney and business advisor prior to making any investment decision.
Our new product introductions may not be as successful as we anticipate.
The beauty health industry is driven in part by beauty and skincare trends, which may shift quickly. Our continued success depends on our ability to anticipate, gauge and react in a timely and cost-effective manner to changes in consumer preferences for beauty health products, consumer attitudes toward our industry and brand and where and how consumers shop for and use these products. We must continually work to develop, produce and market new products, maintain and enhance the recognition of our brand, maintain a favorable mix of products and develop our approach as to how and where we market and sell our products. We have an established process for the development, evaluation and validation of our new product concepts. Nonetheless, each new product launch involves risks, as well as the possibility of unexpected consequences. For example, the acceptance of new product launches and sales to our providers may not be as high as we anticipate, due to lack of acceptance of the products themselves or their price, or limited effectiveness of our marketing strategies. In addition, our ability to launch new products may be limited by delays or difficulties affecting the ability of our suppliers or manufacturers to timely manufacture, distribute and ship new products. We may also experience a decrease in sales of certain existing products as a result of newly launched products. Any of these occurrences could delay or impede our ability to achieve our sales objectives, which could have a material adverse effect on our business, financial condition and results of operations.
Any damage to our reputation or brand may materially and adversely affect our business, financial condition and results of operations.
We believe that developing and maintaining our brand is critical and that our financial success is directly dependent on consumer perception of our brand. Furthermore, the importance of brand recognition may become even greater as competitors offer more products similar to our products. We have relatively low brand awareness among consumers when compared to other beauty health brands and maintaining and enhancing the recognition and reputation of our brand is critical to our business and future growth. Many factors, some of which are beyond our control, are important to maintaining our reputation and brand. These factors include our ability to comply with ethical, social, product, labor and environmental standards. Any actual or perceived failure in compliance with such standards could damage our reputation and brand. The growth of our brand depends largely on our ability to provide a high-quality consumer experience, which in turn depends on our ability to bring innovative products to the market at competitive prices that respond to consumer demands and preferences. Additional factors affecting our consumer experience include a reliable and user-friendly website interface and mobile applications for our consumers to browse and purchase products on our e-commerce websites. If we are unable to preserve our reputation, enhance brand recognition or increase positive awareness of our products and Internet platforms, it may be difficult to maintain and grow our consumer base, and our business, financial condition and results of operations may be materially and adversely affected. The success of our brand may also suffer if marketing plans or product initiatives do not have the desired impact on our brand's image or our ability to attract consumers. Further, our brand value could diminish significantly due to a number of factors, including consumer perception that we have acted in an irresponsible manner, adverse publicity about our products, failure to maintain product quality, product contamination, the failure to deliver consistently positive consumer experiences, or our products becoming unavailable to consumers.
Our success depends, in part, on the quality, efficacy and safety of our products.
Any loss of confidence on the part of consumers in the ingredients used in our products, whether related to product contamination or product safety or quality failures, actual or perceived, or inclusion of prohibited ingredients, could tarnish the image of our brand and could cause consumers to choose other products. Allegations of contamination or other adverse effects on product safety or suitability for use by a particular consumer, even if untrue, may require us to expend significant time and resources responding to such allegations and could, from time to time, result in a recall of a product from any or all of the markets in which the affected product was distributed. Any such issues or recalls could negatively affect our profitability and brand image. If our products are found to be, or perceived to be, defective or unsafe, or if they otherwise fail to meet our consumers' expectations, relationships with consumers could suffer, the appeal of our brand could be diminished, we may need to recall some products and/or become subject to regulatory action, and we could lose sales or market share or become subject to boycotts or liability claims. In addition, third parties may sell counterfeit versions of some of our products. These counterfeit products may pose safety risks, may fail to meet consumers' expectations, and may have a negative impact on our business. Any of these outcomes could result in a material adverse effect on our business, financial condition and results of operations.
We may not be able to successfully implement our growth strategy.
Our future growth, profitability and cash flows depend upon our ability to successfully implement our business strategy, which, in turn, is dependent upon a number of key initiatives, including our ability to: ● drive demand in the brand ● improve productivity in our retailers ● implement the necessary cost savings to help fund our marketing; and ● pursue strategic extensions that can leverage our strengths and bring new capabilities. There can be no assurance that we can successfully achieve any or all of the above initiatives in the manner or time period that we expect. Further, achieving these objectives will require investments which may result in short-term cost increases with net sales materializing on a longer-term horizon and therefore may be dilutive to earnings. We cannot provide any assurance that we will realize, in full or in part, the anticipated benefits we expect our strategy will achieve. The failure to realize those benefits could have a material adverse effect on our business, financial condition and results of operations.
State and federal securities laws are complex, and the Company could potentially be found to have not complied with all relevant state and federal securities law in prior offerings of securities.
The Company has conducted previous offerings of securities and may not have complied with all relevant state and federal securities laws. If a court or regulatory body with the required jurisdiction ever concluded that the Company may have violated state or federal securities laws, any such violation could result in the Company being required to offer rescission rights to investors in such offering. If such investors exercised their rescission rights, the Company would have to pay to such investors an amount of funds equal to the purchase price paid by such investors plus interest from the date of any such purchase. No assurances can be given the Company will, if it is required to offer such investors a rescission right, have sufficient funds to pay the prior investors the amounts required or that proceeds from this Offering would not be used to pay such amounts. In addition, if the Company violated federal or state securities laws in connection with a prior offering and/or sale of its securities, federal or state regulators could bring an enforcement, regulatory and/or other legal action against the Company which, among other things, could result in the Company having to pay substantial fines and be prohibited from selling securities in the future.
Equity securities acquired upon conversion of the Securities may be significantly diluted as a consequence of subsequent equity financings.
The Company's equity securities will be subject to dilution. The Company intends to issue additional equity to employees and third-party financing sources in amounts that are uncertain at this time, and as a consequence holders of equity securities resulting from the conversion of the Securities will be subject to dilution in an unpredictable amount. Such dilution may reduce the Investor's control and economic interests in the Company. The amount of additional financing needed by the Company will depend upon several contingencies not foreseen at the time of this Offering. Generally, additional financing (whether in the form of loans or the issuance of other securities) will be intended to provide the Company with enough capital to reach the next major corporate milestone. If the funds received in any additional financing are not sufficient to meet the Company's needs, the Company may have to raise additional capital at a price unfavorable to their existing investors, including the holders of the Securities. The availability of capital is at least partially a function of capital market conditions that are beyond the control of the Company. There can be no assurance that the Company will be able to accurately predict the future capital requirements necessary for success or that additional funds will be available from any source. Failure to obtain financing on favorable terms could dilute or otherwise severely impair the value of the Securities. In addition, the Company has certain equity grants and convertible securities outstanding. Should the Company enter into a financing that would trigger any conversion rights, the converting securities would further dilute the equity securities receivable by the holders of the Securities upon a qualifying financing.
Equity securities issued upon conversion of the Securities may be substantially different from other equity securities offered or issued by the Company at the time of conversion.
In the event the Company decides to exercise the conversion right, the Company will convert the Securities into equity securities that are materially different from the equity securities being issued to new investors at the time of conversion in many ways, including, but not limited to, liquidation preferences, dividend rights, or anti-dilution protection. Additionally, any equity securities issued at the First Equity Financing Price (as defined in the Crowd SAFE agreement) shall have only such preferences, rights, and protections in proportion to the First Equity Financing Price and not in proportion to the price per share paid by new investors receiving the equity securities. Upon conversion of the Securities, the Company may not provide the holders of such Securities with the same rights, preferences, protections, and other benefits or privileges provided to other investors of the Company. The forgoing paragraph is only a summary of a portion of the conversion feature of the Securities; it is not intended to be complete, and is qualified in its entirety by reference to the full text of the Crowd SAFE agreement, which is attached as Exhibit C.