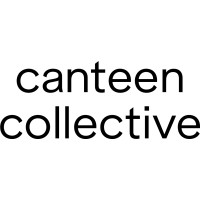 Canteen Collective is a restaurant group offering high quality food focused on sustainability and seasonality to help tackle the climate crisis. With four venues in London and SE England, they're raising to open a new site and explore sustainable event catering and B2B solutions.
£1.35m revenue in YE March '22 (EBITDA -£199k), 60% CAGR since 2020 despite lockdowns
83% in the UK expect restaurants to have eco-friendly qualities
Food production accounts for 37% of global greenhouse gas emissions
Planned growth through events, retail and a new site next year
As food production accounts for around 37% of global greenhouse gas emissions, food sustainability is key to tackling the climate crisis. 83% of UK expect restaurants to have eco-friendly qualities.
Canteen Collective combines environmental responsibility, great food with provenance, and personalised customer service. With 4 sites across London and the South East, Canteen Collective is making all day-dining sustainable by putting hospitality at the forefront of the battle against climate change.
Canteen Collective aims to teach customers and the hospitality market how to protect the planet via everyday actions.
Canteen Collective strives for an environmentally responsible supply chain, using compostable packaging, local suppliers wherever possible, and its clear strategy to measure, reduce and offset carbon as the company pursues neutral goals.
A 1% for the Planet member and Protect Our Winters partner, Canteen Collective is working towards gaining B-Corp accreditation. Alongside its partner, Canteen Collective will plant a tree for every kilo of coffee sold, ensuring the company offset 150% of its emissions.
Having enjoyed a 60% CAGR since 2020, despite lockdowns, and coverage in the Evening Standard, Hello! and Dine Out, Canteen Collective is raising with plans to launch a new site next year, as well as seeking to expand sustainable event catering services, online sales and B2B solutions.
Canteen Collective was created with a vision of making climate change accessible, reinforcing the community and cafe culture of local restaurants while providing great food, coffee and customer service.
Tim Grant, Founder & Managing Director
Strong operational and leadership skills
Former British Army Operational Commander and corporate risk & crisis manager
Launched Canteen Collective in 2019 and led the business to grow despite the Covid pandemic
Isabella Noce, Head of Operations
Operational experience in various national and international food chains
Pret a Manger Heathrow, Leon Restaurants (General Manager & consultant for Flat Planet), Ground Coffee Society, Benugo
Maltin Shytlla, Executive Chef
Experienced in managing professional restaurants and catering events
Palms restaurant, Cafe de Paris, Med Kitchen
Lee Forster, Investor
Serial entrepreneur, investor and strategy consultant focused on the health and wellness sector
Director and Venture Partner, No. 9 Partners. Co-Founder and CEO, Neat Nutrition
As with any investment, investing in Canteen Collective carries a level of risk. Overall, based on the key risks highlighted below, the degree of risk associated with an investment in Canteen Collective is higher than in a company that's trading on a public market.
Early-stage investment
Edit
Canteen Collective is at one of the earliest stages of the business lifecycle, and the failure rate of companies at that stage is usually much higher than those at a later stage.
Illiquid investment
Edit
The number of transactions in shares of private companies is usually significantly lower than in public companies, typically resulting in it taking longer to sell shares in private companies at a price that is at least equal to the price that the shares were bought at. Accordingly, the Canteen Collective investment opportunity is considered to be higher risk than more liquid companies.
To invest in Canteen Collective, click here.
To contact Canteen Collective, click here.
References and notes
Edit