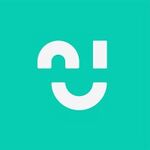 Chip's mission is to build the super app for saving & investing. They're growing fast; 106% since the end of 2020 & onboarding 1-2k customers a day, while building new products that will revolutionise savings and democratise investing. Join them on their journey to become the UK's next fintech unicorn.
515k savers across the UK (106% increase since Sept 2020), deposits passing £900m
Working with BlackRock and banks to make saving & investing easy
Europe's largest crowdfunding campaign in 2020 & 2021 (£11m)
Alternative Asset investing & crypto products planned for 2022
The savings account is the most popular financial product in the world. They are used by 69% of the world's adults with £trillions sitting inside them. But many people make little or no return on their savings; the UK average savings rate is just 0.1%.
Chip wants to change that with an iOS and Android app that aims to be the one-stop shop for all things savings. We negotiate with banks to bring our customers savings accounts with amazing rates, and they can also seek higher returns through investment funds powered by BlackRock. This is on top of our award-winning automatic saving tools.
But this is only the start. We raised our last round to drive user growth. We've more than delivered on that. Our recent growth has been the biggest in our history; we are now onboarding 1-2k customers a day, sitting on best-buy savings tables and working closely with BlackRock to deliver an amazing investing experience.
The next step for Chip is to democratise the world's financial assets and prepare for European expansion. We plan on launching crypto before the end of the year (FCA application is pending) and our first Alternative Asset within months.
So, at this exciting stage in our journey, Chip is allowing new investors to join our journey. Chip has 22k+ investors and the last crowdfund was the biggest ever on the Crowdcube platform… we can't wait for more investors to join our journey.
We're not bankers and that's our strength. We're an incredibly passionate team of consumer champions determined to build a product that radically changes the way people save and earn returns.
Simon Rabin, CEO & Co-Founder:
Serial mobile entrepreneur, one of the first to operate in m-commerce in the UK. Successfully exited Roamer in 2016.
Richard Frank, Chairman & Co-Founder:
Entrepreneur & founder of Dial-a-phone, sold to Phones4U in 2008.
Alex Latham, CMO & Co-Founder:
Forbes 30Under30, 30 most influential marketers in Fintech and judge at The Drum awards (one of the world's leading marketing publications).
Sharon Miles, COO:
Accomplished management executive, previously Transformation Director at Lease Plan and ex-Barclays.
Tom Evans, CTO:
Experienced tech leader previously at Amazon, Ocado and 10X Technologies.
Gerard Hurley, CRO:
Experience as Compliance Lead at FundingCircle. Taking FundingCircle through a billion pound IPO.