Highlights
Clients: eToro, BNP Paribas, IEX Cloud, Seedrs, $1t asset manager
Disrupting £25b financial content market with Big Data and AI
Paywall-free content from Forbes, Economist, and 1,000 others
Malta six-figure, non-dilutive R&D grant, €1m soft loan eligible
Introduction
Data is valuable, especially structured data. We leverage Big Data and machine learning to structure financial data, generate analytics, extract insights, and deliver personalised data in 50+ languages, then clients use the data for internal teams or externally for their own users.
We're disrupting the £25 billion market with automation, long-tail coverage, and unrestricted access to our data via API and web at reasonable prices.
In our view, many incumbents have been slow to react to AI, automation, APIs, and Big Data. With this tech, our users can monitor investments, do due diligence, manage knowledge.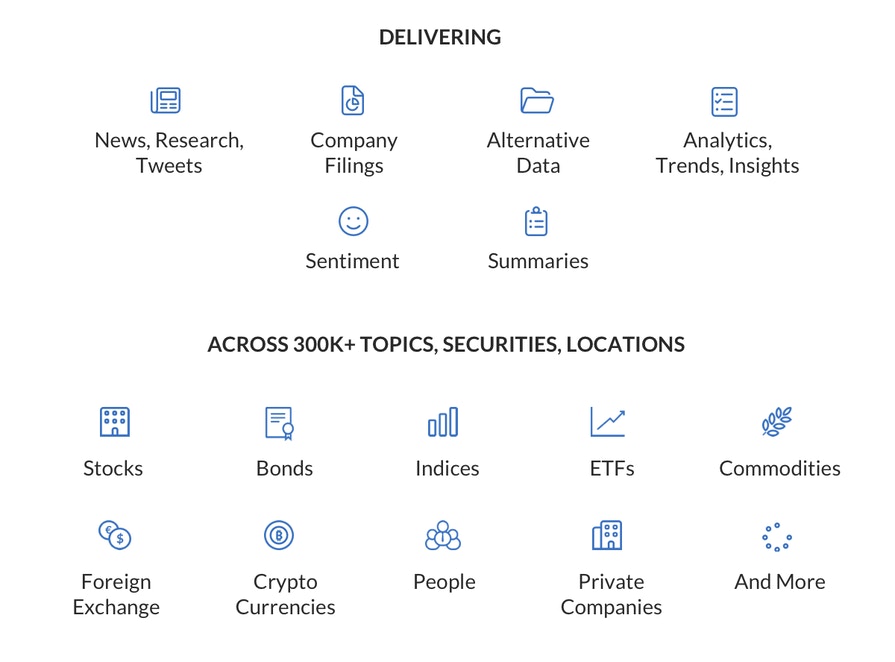 Our share price has climbed as we have demonstrated product and revenue traction. The below graph is based on share prices paid by investors in each previous fundraise since the company was founded. Therefore, the figures refer to the past and past performance is not an indicator of future results. Investments may be EIS eligible, but tax treatment depends on individual circumstances and is subject to change.
Substantial accomplishments to date
Notable clients include eToro, BNP Paribas, IEX Cloud, a Fortune 500 company, Seedrs, WiseAlpha, and several others around the world, representing diverse industries from financial services to brokers and data providers.
We have built a strong core team that have worked together for over five years:
Our API appears in the Top 10 on Google in major markets, including in the US, UK, Canada, Australia, Germany, France, Japan, and Israel for the B2B keywords 'financial news API'.
BNP Paribas and Seedrs say why they work with us:
We've pitched from an ice hole to support the business, too!
We process millions of stories in real-time in 50+ languages from 13k+ publications, with paywall-free and non-public content from 1000+ publications, including Economist, Washington Post, Xinhua News, Yonhap News, and more.
Clients have integrated our API publicly and internally:
Derived analytics, generated by our in-house algorithms tweaked for business and finance, include sentiment and summaries. These analytics provide a channel to deeper research and save time by emphasising only the most important points.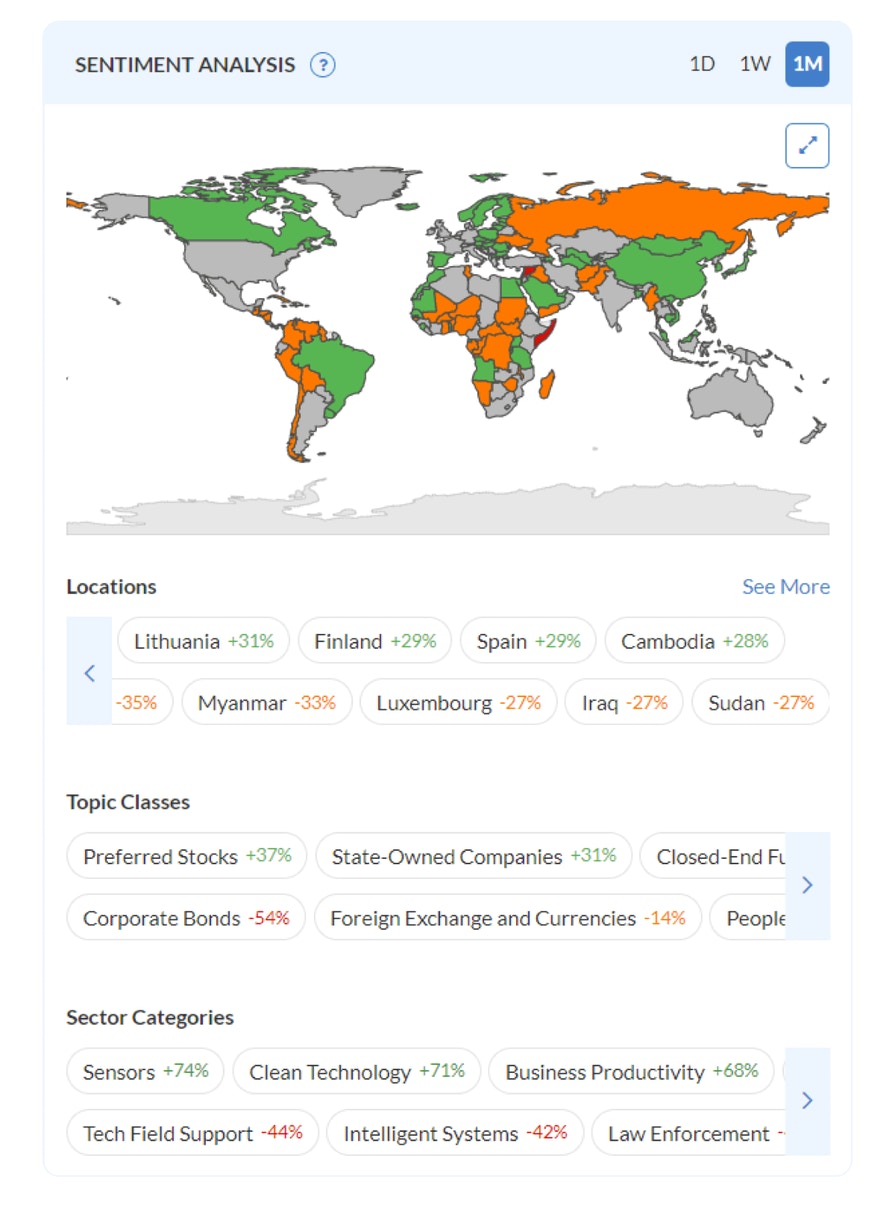 Our filings service covers filings for public and private companies globally - LSE RNS filings, the US SEC, and global companies houses. Never again miss filings that could impact your investments or business, like a company fundraise or bankruptcy.
Understand price movements better with News on Charts:
Our 13 Value Investing Meetups educate the 6700 members and provide a channel for feedback and suggestions: https://www.bit.ly/33x2PPW
We've received many awards and recognition - https://www.cityfalcon.com/press
Monetisation strategy
We currently focus on 2 key streams of revenue:
API licensing fees - Monthly recurring fee or revenue share for licensing our curated content and tech, used internally or white-labelled. eToro, BNP Paribas, Seedrs, IEX Cloud, WiseAlpha, Intellibonds, a Fortune 500 company, and several others from around the world are already using the API. Plans: https://www.bit.ly/32EUcDS
Premium subscriptions - low-cost plans that offer select non-public and paywall-free content from 1000+ publications (https://bit.ly/3gYPqaC), filings and alternative data, offline researching, archive search, and curated Tweets. Targets are retail and prosumer users. Plans: https://www.bit.ly/2RE3JV2
Future revenue opportunities include fees for licensing of our NLP technology (e.g. content summarisation, sentiment scoring, entity detection) to manage and curate client internal content, historical structured data sets, specialised private company insights, pay-per-view options, and affiliate fees.
Use of proceeds
We remain lean with an annual net burn of circa £530k in FY 2021-2022 (based on unaudited management accounts), even with a team of ~40 employees, data licensing costs and processing and storage costs of data.
Not only will raised money be used for the people and technology at CityFALCON, our two pillars of strength, but also advertising & marketing costs and Premium content (someone has to pay the paywalls).
Also, we commit the following to our investors: Monthly updates; proper cash flow management; staying lean; breaking even and become self-sustainable; complete transparency.