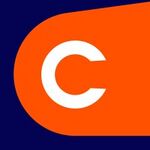 With >1.2m members & £1bn invested, together we're enabling the growth of the next generation of businesses so that they can have a positive impact. Our vision - to be the European marketplace for retail investment into private companies. Invest alongside Circle, Balderton Capital & Molten Ventures.
We're the market leader and have funded over 1,100 businesses to date
£243m invested (+48% YoY) and over 243k investments made in 2021
Supercharging EU expansion following current success & new EU regs
We're building a team of top talent & investing in product development
The company
Edit
In 2021, we achieved record levels of growth with 243k investments totalling £243m (+48% YoY), making it a record-breaking year for investment volume and value; showing that now more than ever, investors want to be part of the next generation of businesses.
Macroeconomic trends like new EU crowdfunding regulations, the rise of retail investment, and community investment trends support our vision to be the marketplace for retail investment in private EU companies.
Building on our market-leading position in Europe, and as the first to be regulated under new EU regs that allow larger funding rounds, we're taking our decade of experience in community investment to new markets across the continent. With the European VC market booming, €73,7bn invested between Jan - Sept '21 vs €45bn in 2020 alone, it's an enormous opportunity. We believe Crowdcube is best placed to be the community funding partner of choice for Europe's leading companies.
We're also investing in product development as we set out to truly democratise the capital markets, enabling retail investment in businesses from inception to IPO and beyond.
As we continue to supercharge our growth, we're inviting you to be part of our future and play an essential role in supporting businesses and the big ideas behind them to create a better future for us all.
Led by a senior leadership team that hails from major players in Finance, Investment Banking and Consumer Internet, there is a team of over 120 Cubers across the UK and Europe.
Over 6,500 people from our community are already investors, alongside Europe's leading VCs, including Balderton Capital and Molten Ventures (previously Draper Esprit), which have backed the likes of Revolut, Depop, GoCardless, Cazoo and Nutmeg.
Our new strategic investor, Circle, a global financial technology firm, operates in some of the most exciting areas of payments, digital money and more recently, crowdfunding following its acquisition of SeedInvest, a leading equity crowdfunding platform in the US. Circle's investment in Crowdcube represents the largest equity investment it has made to date in Europe and marks a strategic relationship that aims to create a global marketplace for investment into private companies.
We're also proud to say that several entrepreneurs and prominent business leaders, including Viktor Nebehaj, CMO and Co-Founder of Freetrade, Nic Cary, Co-Founder of Blockchain.com and the former CFO at Revolut, have invested in us; which is a testament to their belief in the work we do to enable the growth of Europe's leading startups and scale-ups.