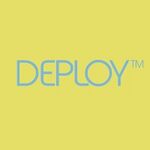 The company has developed a patent pending innovative 40,000 litre flat packed, inflatable, easy to deploy concrete water tank to address the growing global need for water storage infrastructure to assist security of supply during droughts floods and wildfire as a consequence of climate change and the legislation to mitigate it.
Empower the rural sector to manage their water resources with innovative infrastructure solutions to create positive societal and environmental impacts.
Seeking to raise £500k for a 15-month runway.
Investment Interview
Edit
Explain what your venture does.
We are an innovative, sustainable water management solution for drinking water, agriculture and wildfire prevention. We facilitate the rural sector to access water storage infrastructure by delivering an affordable and more environmentally friendly option, as well as a product designed for easy transportation and maintenance.
What stage is your business?
Technology Validation.
Describe your advisers.
Advisory Board Nick Buenfeld is the acting Head of the Civil and Environmental Engineering Department and Imperial College London, and an elected Fellow of the Royal Academy of Engineering. He contributes to troubleshooting engineering challenges.
Stephen Rockman is the Entrepreneur in Residence at InnovationRCA. He is an experienced angel investor who champions innovation with social impact. He supports the investment strategy and commercialisation of Deploy.
Yusuf Muhammad is the Director and Co-Founder of Plumis Ltd, which is a new fire extinguishing solution for preventing house fires using watermist. The innovation won the James Dyson Award and has now grown into an international business. Yusuf provides input and expertise on building a product for fire safety, and the regulatory considerations for our design. He also provides introductions to his network in the fire suppression industry.
Antony Kingsley is the CEO of WellFound, a social enterprise improving water management and water sanitation in remote areas of Africa. Antony has raised over £1m for international development programmes. He won the CEO Today 2019 Europe award. He contributes input on international development projects and fundraising.
Tony Gale is a Cleantech director with over 30 years experience in Sales and Marketing. He currently works as a mentor to a group of Agri-tech businesses, with a specialism in drip irrigation control systems. Tony is providing advice on new market penetration and business management.
Hannah Van Den Bergh is an experienced fundraiser who has helped over 100 organisations to take their ideas to commercialisation. She is supporting our fundraising strategy.
As an alumni of Imperial College London, we also benefit from access to the Imperial Enterprise Lab. We receive benefits which include access to legal support, design and investment and the network of Experts-in-Residence, who provide support and connections to start- ups.
InnovationRCA is extremely supportive of our innovation. They sponsored Deploy to file our patent application and have provided us access to business mentoring, networking opportunities, investment readiness support, office space and legal advice. InnovationRCA invested in our seed round.
Will Crawford is the Director and Co-Founder of Concrete Canvas. Since 2005, Will has grown Concrete Canvas into a successful, international business. Will has a background in Mechanical Engineering and a sponsorship to join the Defence Engineering Science Group at Berkeley. He supports the commercial growth of Deploy Tech.
Give an overview of your startup's financing history.
Pre-seed investment round InnovationRCA £20K Friends & Family £10K Concrete Canvas £49K (This value was not in cash but in a service agreement) VCC award £10K. We used the investment to develop the product until a TRL 6 stage, IP application, and to establish partnerships. The Concrete Canvas investment involves a business partnership where they provide services that include: - An exclusivity agreement for use of CC Hydro for commercial applications in the production of Deploy's tanks. - Use of factory, warehouse and office space at no cost for 2 years - Access to an experienced team of engineers, operators and commercial professionals that will help us build the business. We have £10K in the bank today.
Explain the ownership structure of your company.
The detailed Cap table you can find it in the data room. Current shareholder structure Paul Mendieta (Director-board member) 100,000 shares 71.85% Beren Kayali (Director-board member) 26,648 shares 19.15% InnovationRCA (Board member) 5,263 shares 3.78% Emma Prieto 1,330 shares 0.96% Concrete Canvas 5,929 shares 4.26%.
How many employees do you have?
Paul Mendieta, Co-Founder and acting CEO. Paul completed his Joint Masters in Innovation Design Engineering from Imperial College London and the Royal College of Art in 2020. He is a Co-Founder of Deploy Tech Ltd and a serial entrepreneur who successfully founded deep tech company Project Stealth Tech Ltd and engineering solutions companies Eón Corp technology consultancy and GeoPro Engineering and Design Solutions. He is now fully focused on Deploy. Paul has been recognised for his achievements as Winner of the Social Good Award in the Global Design Graduate Showcase 2020, sponsored by i-D and Artsthread. Paul previously worked for the Ecuadorian government as a Project Manager and Engineer. On this project, Paul will work full-time leading the R&D and managing partnerships. He will manage the relationship with Concrete Canvas and build a network of route-to-market partners and advisors to successfully scale the project outputs. Beren Kayali, Co-Founder and acting CTO. Beren completed a BSc in Mechanical Engineering (2017) and a Joint Masters of Innovation Design Engineering at Imperial College London and The Royal College of Art in 2020. She was awarded the Royal Commission 1851 scholarship, which is a noteworthy achievement and only awarded to 35 academics per year. Beren previously worked in Human Machine Interface Design for the Roketsan, a division of the Turkish Army, and a similar position for Turkish Airlines. In 2020 she worked on a future concept for flight for British Airways, and her design won the Future Flight Experience Design Award. On this project, Beren will work full-time to manage the product design and development, and oversee development of the manufacturing line and scale-up strategy. Engineering Consultant Daniel Webb is a Research Engineer with a Masters in Engineering from the University of Sheffield. He brings expertise in plastic welding and manufacturing line design. We will work with DW as a part-time consultant on the project. Daniel will work on mechanical engineering and manufacturing readiness on the Deploy water tank new hires. To deliver this project we will hire 4 new critical team members: Technical Engineer with experience in manufacturing, metal work and plastic welding. They will have advanced CAD skills and deliver digital simulations and structural analysis, such as finite element analysis, load analysis and life cycle analysis. They will be familiar with quality control measures and work closely with the CTO and operations team to deliver the research and development. The commercial lead will deliver a go-to-market strategy, plans for investment, market awareness and commercialisation timeline. They will build pilot partnerships in the UK and internationally. 2 x Operations Engineers independently focused on (1) optimising how tanks are made and (2) transportation of units in the warehouse and into the supply chain. They will support the leadership team to carry out R&D and help manage the daily flow of activities. Their responsibilities will include managing materials, cutting, welding, quality checks, folding and packaging for testing. They will operate heavy machinery and drive the forklift. They will be the core team behind the build and testing. They will be supervised by the technical engineer and CTO.
How much money are you seeking to raise in the current round?
£500,000.
Do you have any existing commitments to the current round?
Development Bank of Wales. We are in dialogue with Sarah Smith regarding a £250,000 investment from the Development Bank of Wales. Email: sarah.smith@developmentbank.wales
Sustainable Ventures. We are in dialogue with Henry Hamilton regarding a £150,000 investment from the Sustainable Ventures.
We set a valuation of £1,500,000 pre-money. We are applying for the SmartCymru grant application for £200,000.
Explain why you are raising finance.
With the money from the investment, we will finish our R&D and the manufacturing line's implementation, which will cost £186K. Staff salaries and overhead costs are estimated to be £204K. We allocated £60K for IP, certifications and legal fees. From that, £30K will be used for IP including our follow-up patent application and applying IP protection overseas (Europe and USA). The rest includes £20K for certifications and £10K for accounting, legal and transaction fees calculation on standard %5 fee of the investment received. Afterwards, we will conduct trials, demo days and pilot programmes in local farms to have the product and service in a ready-to-market stage, which cost £20K. Just before launching the product, we will invest £30K in marketing and re-boosting our website. This investment will give us a runway of 15 months.
Please explain the history of your venture.
Deploy Tech Ltd was founded in June 2020, building on 18-months of R&D whilst the Founders were completing a Masters programme in Innovation Design Engineering at Imperial College London and Royal College of Art. Our innovation has won several prestigious international awards, including the Venture Catalyst Challenge 2021, Imperial EnterpriseLab Social Impact Award, InnovationRCA Social Impact Award and Global Design Graduate Show 2020 by Artsthread- i-D - GUCCI, Joint award winner Design for Social Good. Co-Founder Paul Mendieta comes from a lineage of over 50 years experience in water infrastructure in Ecuador. Deploy products are based on community need. In 2017, our team conducted a case study of rural communities in Ecuador to understand their existing water management infrastructure and identify unmet needs.
Subsequently, we have evaluated 175 water supply systems in 21 different counties. Our research highlighted that collectively water infrastructure was not fit-for-purpose. In particular, water storage features were unsanitary (due to dirt and rust), posing grave threats to human health. Deploy's solution was to develop a low-cost and mobile water storage tank that maintains high structural integrity and sanitary conditions over 25 years. With a three-generation family heritage providing social and infrastructure solutions to improve access to safe, drinking water, we are building on this extensive knowledge and experience to inform new innovation for water infrastructure in hard-to-reach rural communities. By improving water infrastructure, Deploy is developing long term, tangible solutions to support rural farming as well as wildfire management.
Please explain the longer term, future vision for the Company
Deploy's mission is to create a new class of water management: providing access to safe drinking water for rural communities, water storage for wildfires across the world, and a source of supply for rural agriculture, reducing reliance on freshwater supplies. Our world-class, game-changing innovation will address a global need by providing innovative infrastructure solutions that will create social and sustainable impacts. We plan to have another round in 15 months to raise £1,000,000. Long term goals - Expand our manufacturing line - Reach global markets for rural drinking water systems and fire mitigation - Be the first global brand for water storage solutions - Expand our strong network internationally - Sales across the globe (Cover 10% of the total market).
Explain the core technologies and/or service propositions of your venture.
INNOVATION Deploy has developed the world's first of a kind air-deployed, ready-to-use concrete water tank. We have exclusive access to a material manufactured by Concrete Canvas, called Geo-synthetic Cementitious Composite Mats (GCCMs), which we utilise to make a storage unit that can be folded to fit onto a standard pallet for transportation anywhere in the world. At site it can be inflated and filled with water within 24-hours. This is unheard of, and by comparison other static water tanks take on average 2-3 months to transport materials, build, fit and fill. Deploy has explored different geometries, sizes and shapes, and manufacturing processes to create our storage unit that will adapt to user needs. To give a sense of scale, the current unit holds 40,000 litres of water, which is enough to supply a small village of up to 2000 people. USP Logistics: our product can be folded, packed onto a pallet and transported by air (which is not possible for other concrete or factory-made plastic tanks). It is so portable it can even be transported on the back of a pick-up truck. Other concrete infrastructure requires a vast amount of labour and resources to mix and set on site. Assembly Process: Deployed by one person for installation, erection and filling with water. It can store a volume of 40,000 litres and is ready to use within just 24 hours. Other concrete infrastructures require 2-3 months of labour with approximately 6 people. Also, other tanks require a concrete base which inflates the cost of installation whereas Deploy does not require a pre-constructed concrete base. It has an already built-in concrete base which just requires to be deployed on a compacted surface. Overall, this makes Deploy the most suitable water containment tank for emergencies like wildfires and quick solution for providing water after natural disasters like hurricanes, flood and earthquakes. Portability: The unit is modular, meaning it can be placed in extremely rural locations or strategically to maximise efficiency, e.g on a farm. It can be used for a wide variety of applications beyond water supply, including as an alternative to septic tanks, water cleaning vessels or as a flood mitigation container. It is extremely easy to assemble and doesn't require a team for or any technical knowledge to set up. Durability: Durability tests demonstrate a possible lifespan of 25 years. When transported, the material is like a soft canvas, but when it is sprayed water the material becomes hydrated creating a chemical transition into a concrete structure. This means that the deployed tank is durable and we can guarantee a long lifetime use. Affordable: A water tank costs Deploy £2,100 to produce and they will retail at £5,000 -£7,000. Removing the need for contractors to setup the unit reduces cost. For the same capacity Deploy tanks are 50% cheaper than other concrete tanks on the market and bring the additional benefits of being sustainable, hygienic, portable and immediate. Maintenance: Our case study with 175 communities in rural areas showed us that most of the projects deployed in this sector fail due to the technical requirements to properly maintain conventional concrete water tanks. We designed a maintenance manual to educate our users on how you keep the tanks in good condition and what to do in case they have issues with it. Routine maintenance should take place annually. Sustainability: Deploy is an environmental success story, using 70% less CO2 in its material choices and 90% less CO2 in transportation. Deploy also uses 75% less water in the construction of our tanks. We are replacing 150 mm wall thickness of conventional concrete tanks with just 6 mm of wall thickness, making Deploy the lowest embodied carbon product ever in the market. Deploy is designed with user needs in mind. The top lid can be removed for rain catchment and for flood mitigation, something we have designed for agricultural use in the UK.
Does your commercial strategy rely on intellectual property assets?
EXISTING IP Early research and development was sponsored by InnovationRCA and was developed over the course of the Founding Team completing a Masters in Innovation Design Engineering. Since, we have been continually working on the product and building the business. Deploy filed a patent application with reference CLJ107472P.GBA. in July 2020. The nature of our invention was defined as 'An Inflatable Storage Container'. Based on our current expectations, Deploy's first patent will be granted in July 2021. Currently, Deploy Tech Ltd. is the sole owner of the IP. At this point we will expand the protection outside of the UK, with an immediate focus on India, Sub-Saharan Africa and South America for drinking water; and U.S., Australia, Italy, Spain, Portugal, Russia and Brazil for wildfire mitigation. At present, all of our developmental activities are taking place in Wales, but we intend to expand this in 2021-22 to: USA Australia Russia South America When we expand into the USA, Australia and Europe we will require additional IP protection and this will be filed in Q1-2022.
Working with Concrete Canvas, we have agreed an Exclusivity Agreement, which protects the IP in manufacturing and the use of materials for Deploy products. This Agreement also excludes Concrete Canvas from selling their material to other water tank manufacturers for similar applications, or from producing their own water tank in-house. We have a strong working relationship with Concrete Canvas and they are motivated by our success. Concrete Canvas is a minor shareholder in the company. During this project we will apply for patents in the USA, Australia and Europe. We are working with Barker Brettell LLP, who will identify if any new knowledge and novel technology that results from the R&D in this project, which is protectable. NEW IP We are designing a manufacturing line for mass production. All of our tools are custom made and designed by our team. Throughout the project we will generate know-how and new IP through these custom heavy weight handling, welding tools. More information will be included in the data room.
What commercial progress have you made?
In our market feasibility, we have identified five core routes-to-market: Agriculture: We will start here in the UK, the investment from this round will be focused on validating this market. There are 219,000 registered farms in the UK. The current route to market is via e-commerce platforms such as Tanks Direct, Direct Water Tank, Kingfisher Direct and Dewey Waters. We will reach agricultural communities via forums and build relationships directly via key events such as Royal Welsh. Government: National and international governments have a budget allocated for water infrastructure development projects. We aim to collaborate with them at any level to bring our product to the communities. CESys is a great example, who approached us to include us in their water package to supply projects at UNECE, we will leverage our current connections with them (please find the letter of intent in the data room). Not-for-Profit: Large charitable foundations, NGOs and policy making entities invest in water infrastructure. Working in partnership can link our product with their initiatives. The administration, maintenance and operation of the systems are even more susceptible to failure under these conditions than government projects. Distributors: Concrete Canvas is introducing us to their distributors.
Concrete Canvas already has distributors over 80 countries around the world and adding up to more than 180 distributors. Deploy will sell to distributors and distributors will be in charge of the transportation and delivery. This is our primary route-to-market, particularly for fire mitigation and civil water infrastructure. We are already selling tanks and civil engineering equipment via these leads. For example, we have just established a Colombian Lead, Lumus, who are a distributor for Concrete Canvas (please find the letter of intent in the data room). They introduced us to the Ministry of Colombia with a target to procure 200 tanks for Northern Colombia. Rural communities: Managing water resources independently. This means that they claim a share of the water available in the area to use it for their community. They are excluded from the expenses related to the water infrastructure but they are still responsible for administrating, operating and maintaining the infrastructure. Usually, the local government or NGOs finance the physical assets of the project and the community provides labour.
To invest in Deploy Tech, click here.
To contact Deploy Tech, click here.