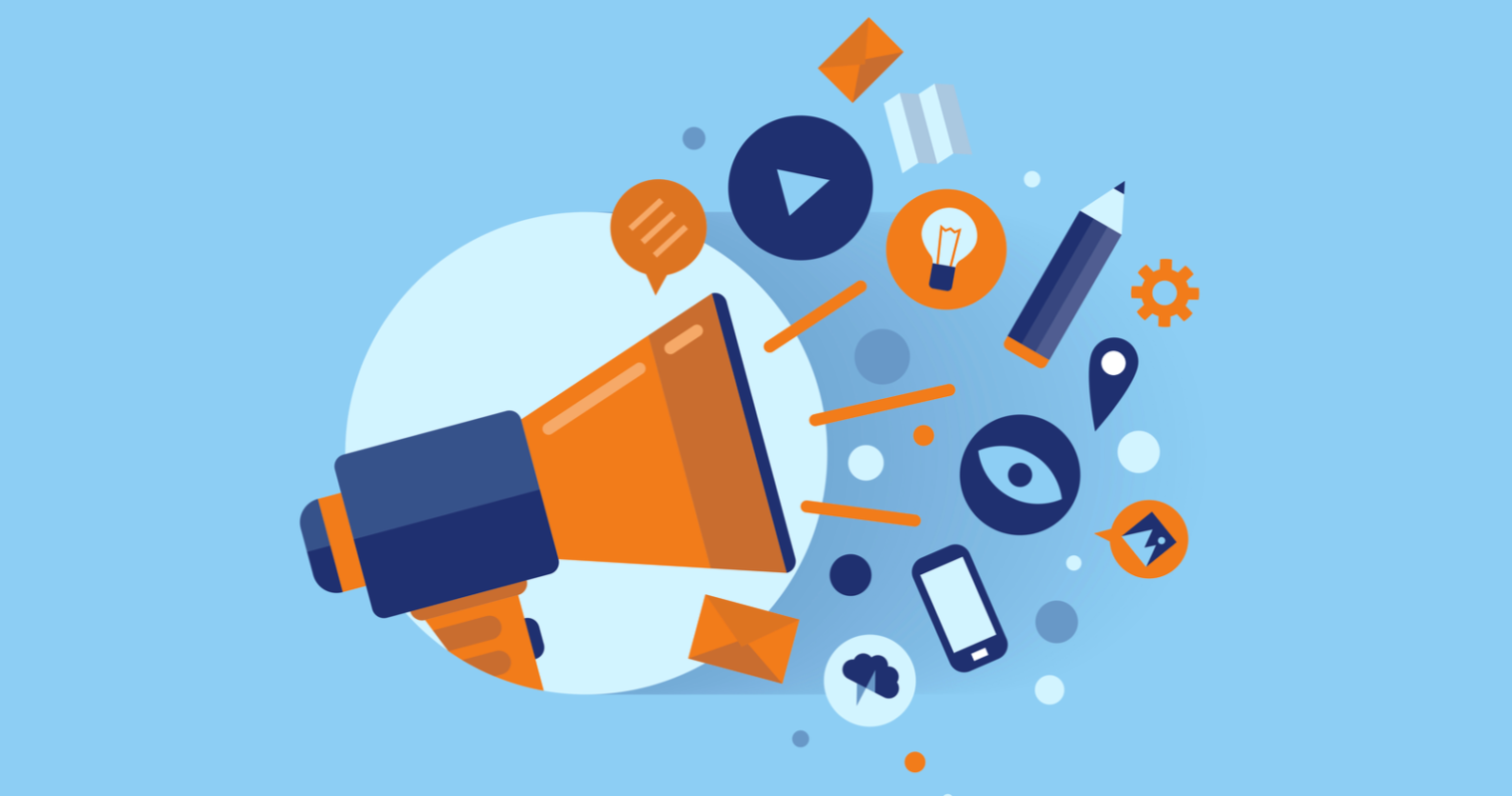 Donaco is on a mission to help charities amplify their social impact through a data- backed marketing & insights platform tailored to the needs of the third sector
Out of every £1 spent on digital marketing, the average charity loses 30%.
Donaco is building a data platform that helps cause marketers & fundraisers connect with supporters more efficiently across their fundraising & marketing lifecycle. Leveraging proprietary data and AI, Donaco's platform enables charities of all sizes to plan, launch and optimise digital campaigns in minutes, not weeks, while improving return on spend (ROAS) by up to 13x and driving repeatable outcomes.
5x y-o-y revenue growth
Cash flow positive since November 2019
Proven solution that drives up to 13x more donations and reduces CAC by 5x
Industry-leading customers : UNICEF UK, Crisis, Depaul, Teenage Cancer Trust
Seeking to raise £600k for an 18-month runway, of which £250k is softly committed.
Investment Interview[1]Edit
Explain what your venture does.
Donaco is on a mission to help charities amplify their social impact and improve outcomes for the people they serve. We are developing a data platform that helps cause marketers & fundraisers connect with supporters more efficiently across their fundraising & marketing lifecycle. Leveraging data and AI, this enables charities of all sizes to plan, launch and optimise digital campaigns in minutes, not weeks, while improving ROAS by up to 13x and driving repeatable outcomes.
What stage is your business?
We have now reached service-market fit with a base product, growing revenues and repeat customers.
Describe your advisers.
Informal board with advisory contracts in place and monthly catch ups - Advisors include, ex- CEO UNICEF UK, ex-Chairman eBay International, ex-Director Enterprise at NCVO, ex-Director of Family Brands at UNILEVER.
Give an overview of your startup's financing history.
Donaco raised a pre-seed round of funding in late 2018 of £75k from angel investors – we have since remained extremely lean to ensure we prove the core assumptions of our business and are ready to scale. We have been cash positive since September 2019 and now have repeat customers with leading UK charities, a proven MVP, demonstrable ROI and growing revenues.
Running managed campaigns on behalf of charities since Q4 2019 has allowed us to achieve service- market fit but most importantly populate our data sets and identify the key painpoints of fundraisers/marketers within charities and validate our future product roadmap to grow as a business. Our focus going forward is to accelerate our market growth through product as an enabler. Donaco currently has 10 months runway with existing contracts in place and a burn rate of £10-15k per month.
Explain the ownership structure of your company.
78% Founder share, 10% Option pool, 12% pre-seed investors (3 Friends & Family and 1 external Angel).
How many employees do you have?
3 FTE : - Jeffrey Rufus (CMO/CPO) - Extensive experience in product management and growth roles with specific expertise in Big Data, Marketplace & ecosystem development. Worked at Nokia, Microsoft, Yahoo! - Michael Moses (Founder & CEO) - Proven track record in charity sector & Background in ESG Investment Fund + M.Eng in Electronic Engineering & Mgmt. – Ogaga Emuveyan (Digital Marketing Manager – just joined) – 5 years+ executing end-to-end digital campaigns for the likes of M&C Saatchi and Hearst with a focus on data and optimisation.
Donaco's core team is supplemented by part-time individuals in design (Jason Scott), development (Rik Leigh – 15 years commercial experience shipping consumer-focused products), programmatic advertising (Yusef Stoute – 4 years experience trafficking programmatic campaigns), Research (Jonathan Passerat-palmbach – deep expertise in privacy preservation and over a decade in ML research notably at Imperial) to keep burnrate low, that we aim to bring in-house post-raise – we have identified a head of engineering to join post raise (Nick Tong). Future organisational chart, headcount and hires can be found as part of the "Financial Forecasts - Donaco.xlsx" in the expanded data room.
Please provide the name of a lawyer, who will represent you for the upcoming investment round.
Seedlegals.
How much money are you seeking to raise in the current round?
£600k with a stretch target of £800k for 18 months runway.
Do you have any existing commitments to the current round?
£70k raised in advance subscriptions (Seedlegals Safe Note converting at this round) from 2 angels in November 2020. We are currently having advanced conversations with HNW (Strategic angels) and Family Offices with soft commitments of £250k.
Explain why you are raising finance.
We are raising a seed round of £600k for 18 month runway to roll-out our product roadmap (Marketing & Audience Platform), which will allow us to accelerate our growth into the non-profit space and build value through data to expand into other sectors in the future. This will be used to :
Build Scalability through automation:

Shift from service-driven to product-led organisation by releasing Intelligent Campaign advisor and Campaign Optimiser
Drive efficiency & improvement in gross profit margin per campaign from 12% to 76% in 18 months

Accelerate market growth

Scale sales channels targeting 3.8x growth in revenue from 2021-2022, while building thought-leadership
Address small/medium UK charities who currently have little access to digital tools or expertise amplifying impact

Grow team

Increase team size with key appointments in Engineering, Machine Learning, Sales and Marketing to 12 in a year Funds will be split according to : - 24% product development - 18% R&D - 33% Sales & Marketing - 25% Operations & Admin For full cost-base, see financial forecast spreadsheet in data room.
Please explain the history of your venture.
The original idea of Donaco came about in the summer of 2017. Our founder was commuting to his Investment Management role in an ESG fund and often found himself feeling frustrated after reading articles related to the Syrian Refuge Crisis - he didn't know how he could help and which charity to donate to. This sparked the idea of Donaco : a means to bridge donor intent with frictionless civic actions and empowering charities with the right tools to connect with supporters efficiently online. The journey was kickstarted after joining a Hackathon held at Imperial College London and sponsored by Microsoft. We didn't win the Hackathon but someone from Microsoft became our mentor and recommended that we apply to their national competition, the imagine Cup. After just a month, we ended up winning the Microsoft Imagine Cup UK. Ever since, Imperial has been crucial to our growth and success by offering assistance through the Imperial Enterprise Lab, shared workspace, IVMS and various competitions/programs, such as the VCC challenge and the Natwest Innovators program.
Please explain the longer term, future vision for the Company
We are now developing a Marketing & Insights Platform, where we plan to introduce hybrid commercial models based on access tapping into the UK £8.9bn charity fundraising budget.
In 2023 and beyond, we plan to raise a Series A round to expand regionally, as well as by sector. In fact, The growing trend whereby consumers are increasingly choosing to spend money on goods and services that echo their beliefs and values has led to the rise of ethical and purpose driven brands, a £47bn UK market. By working with charities today and gaining an understanding of the data ecosystem around causes, Donaco is building a robust & unique data layer that would connect consumers to causes, products, brands, services and non-profits that have an impact and resonate with their purpose.
In doing so, Donaco is building a defensible business that has a deep domain expertise in social impact, powering consumer decisions and ethical lifestyles of tomorrow.
Explain the core technologies and/or service propositions of your venture.
See product Roadmap file in the Expanded Data Room. Donaco considers a wide range of ecosystem signals across the cause landscape and processes / organizes it using AI into actionable solutions for cause marketers/fundraisers - this data ecosystem forms the backbone of our product lines.
Our product roadmap is structured to add value/automate the key phases of launching/running a campaign and help cause fundraisers and marketers connect with donors more efficiently, while making better data-driven decisions. A campaign is typically structured in 4 distinct phases:
Planning: Analyse multiple data sources (social media listening, news cycle, competitive landscape, cause landscape, past campaign performance, etc…) to make data-driven decisions on the campaign setup, benchmarks, OKR's and content plan.
Creation: Implement research to set up the campaign and identify suitable audiences. Setup a test framework to identify the optimal supporter journey that includes high converting content (images/messages), leveraging our smart units.
Optimisation: Throughout the process, campaigns are monitored in real-time and optimised based on audience performance, messaging, targeting, channel and spend.
Analysis and reporting: During and post-campaign, reports showcase performance against OKRs, as well as campaign insights (i.e.: core audience, cause, publisher network, context, creative), thus creating a positive feedback loop for future campaigns and fueling our data sources.
Our roadmap is structured in two key products with individual modules: An intelligent Campaign Advisor (focus on automating pre-campaign planning) and a Campaign Optimiser (focuses on campaign creation, optimisation and reporting) - together, these allow us to address the 166,000 large and small charities in the UK, while building defensibility and deep data knowhow to expand to purpose-driven brands in the future.
Does your commercial strategy rely on intellectual property assets?
Donaco doesn't currently have patents or IP rights - we have a base software product, which doesn't constitute an integral part to protect our commercial strategy. However, as part of the development of our platform, we plan to make advancements on both privacy preservation models (differential learning and federated learning) as well as NLP, which may lead to the development of IP. This, along with data, including first-party data, network effects, vertical expertise and partners will contribute to building Donaco's defensibility.
What commercial progress have you made?
We currently run managed campaigns for charities, charging a fixed fee of 30-40% on campaign value. This allowed us to reach service-market fit, build domain expertise and identity key painpoints that validate our future product roadmap.
We now have repeat customers, growing revenues, a working business model, a proven MVP and a clear avenue for growth going into 2021 and beyond. We have just finalised a proof of concept with Imperial College London for a dashboard that would map the cause landscape and help charities identify influencers talking about their cause. This forms a PoC for the 1st phase of our product roadmap and has applications to identify audience extensions. We are also focusing on running tech-enabled campaigns for our partners (currently live with 5, incl. Crisis, Christian Aid, Teenage Cancer Trust, and Depaul) and are hiring for a full-time Digital Marketing Manager and part-time Programmatic Display Specialist.
Key Highlights :
Proven solution that drives up to 13x more donations and reduces CAC by 5x
5x y-o-y revenue growth : £17k in 2019, £93K in 2020
Cashflow positive since November 2019 - £100K in revenue already secured for 2021
Repeat customers and trusted by : Crisis UK, Christian Aid, UNICEF, Depaul UK, Teenage Cancer Trust, RNID
Key Advisors : ex-Chairman eBay International, ex-CEO UNICEF, ex-UNILEVER Global Marketing Director, ex-NCVO Director of Enterprise.
References and notes
Edit