Empowering cannabis companies to deliver more and worry less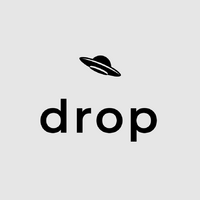 Founders have a successful exit with a previous cannabis startup in 2019
The only all-in-one delivery management software for cannabis retailers
Profitable with $94K+ in MRR and a $1M+ run rate as of 2/1/22
219% YoY revenue growth, 204% MRR YoY growth, $1800 ARPA
$44M+ in GMV transactions and over 351K+ successful deliveries all time
Oversold our initial crowdfunding raise at max of $1.07M in 2020 in 6 weeks
Featured in Forbes, Entrepreneur, Benzinga, Yahoo! Finance, and more
The cannabis industry has unmet software needs
Edit
Using multiple software solutions poses huge financial & operational problems for cannabis retailers.
Traditionally, dispensaries and delivery companies have had no choice but to use multiple software platforms to run their day-to-day operations. This fragmented software stack creates silos and inefficiencies that lead to higher costs, operational inefficiencies, compliance risk—and ultimately, loss of revenue from a poor customer experience.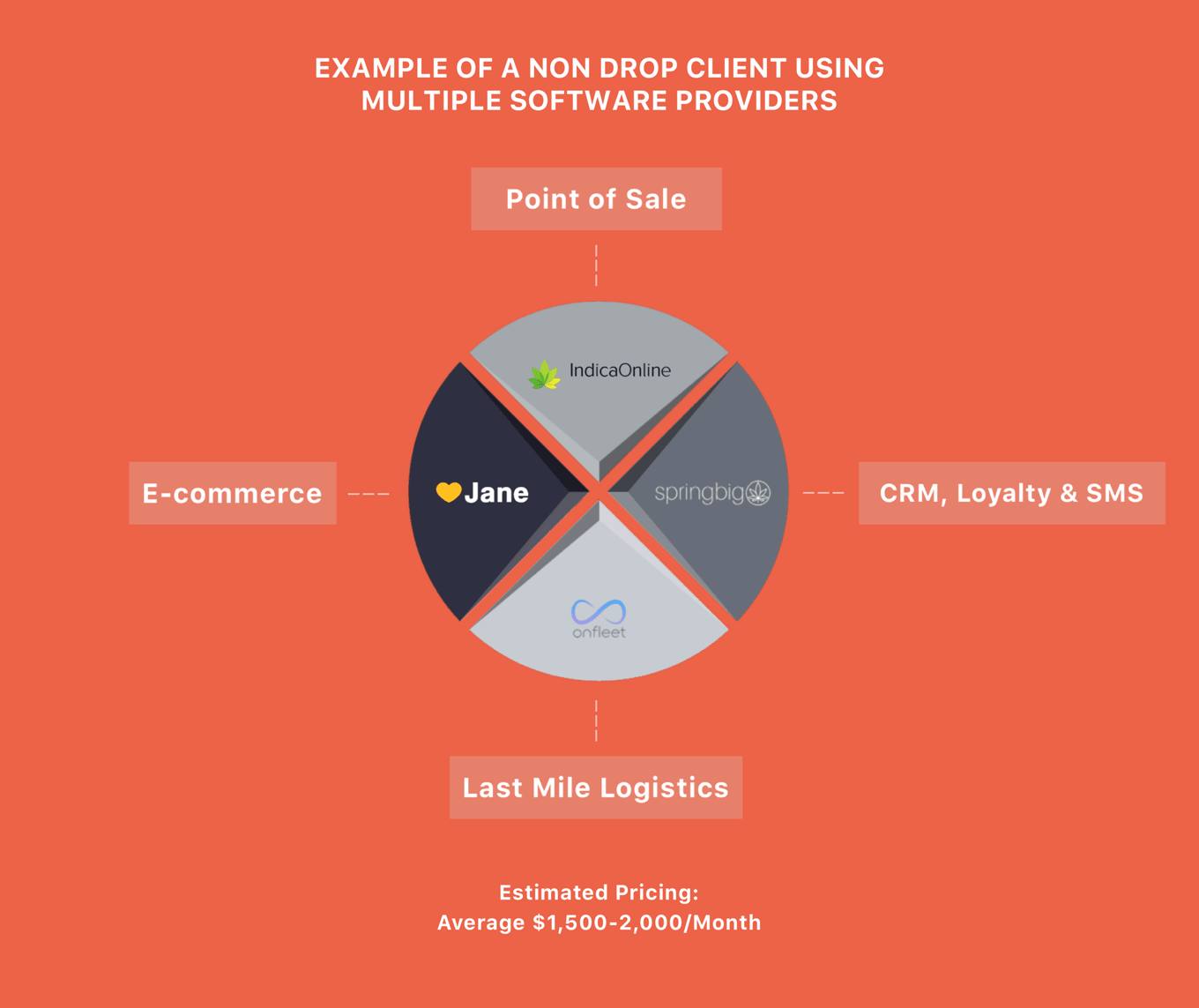 The cannabis industry's first and only all-in-one delivery management solution.
Drop Delivery empowers cannabis businesses to deliver more and manage less. We provide retailers with the essential tools to take control of their business—with customized e-commerce solutions, cannabis-specific delivery logistics, compliance reporting, powerful integrated marketing tools, and inventory management all built-in.
We are the industry's only, all-in-one, turnkey delivery management solution that offers all of these services and tools in one single easy-to-use platform.
Drop Delivery increases retailers' revenue by streamlining operations and decreasing cost.
Our platform offers advanced technology that allows businesses to manage inventory, dispatch, driver logistics, marketing tools, digital loyalty programs, and built-in retention tools.
Actionable data helps our clients drive personalized marketing campaigns, smart deals, and promotions—all from their own white-labeled mobile app.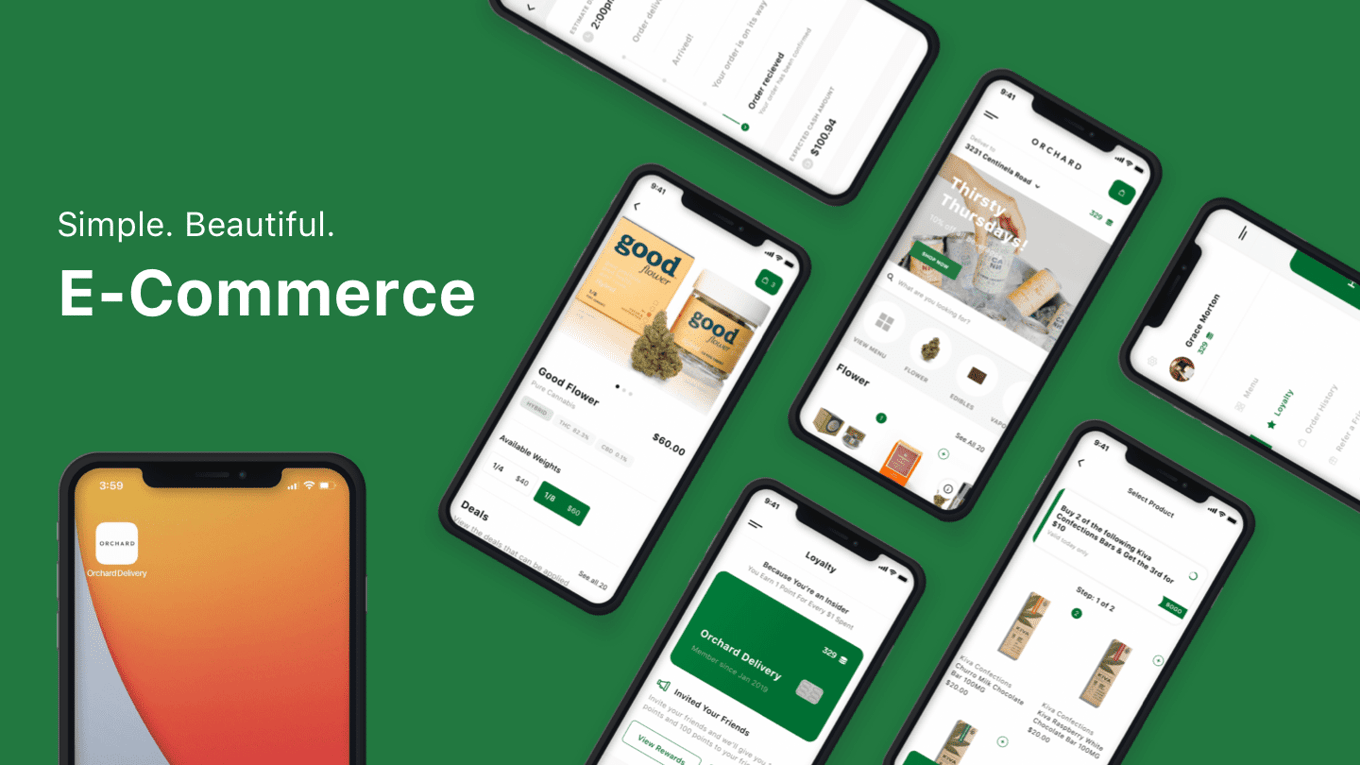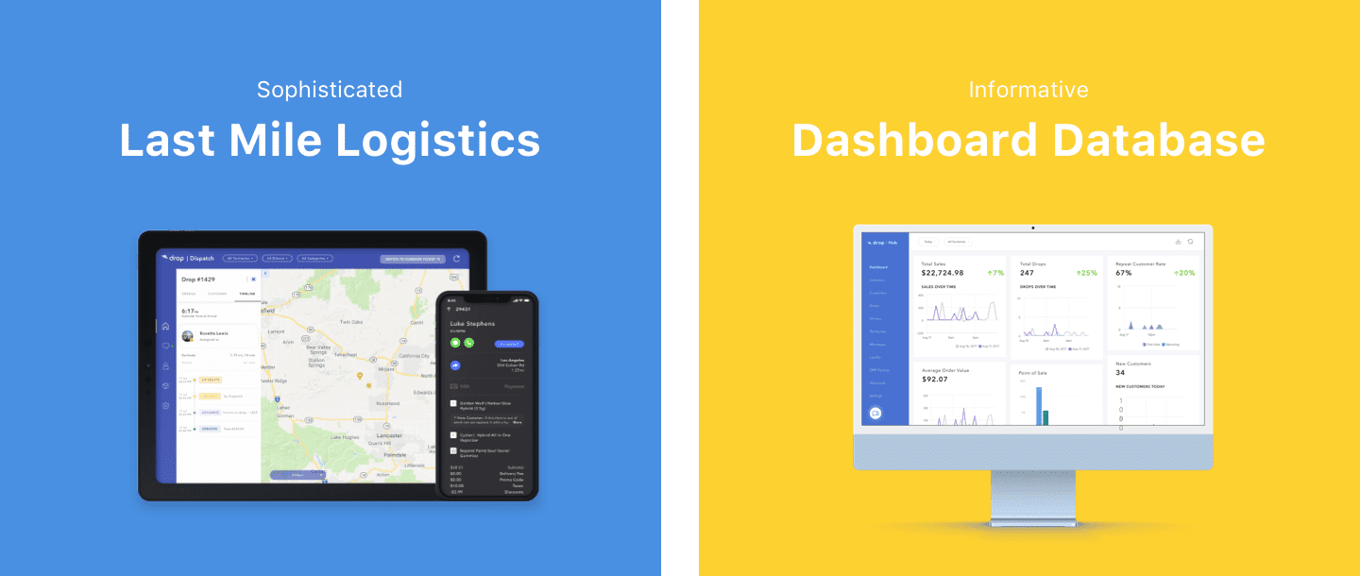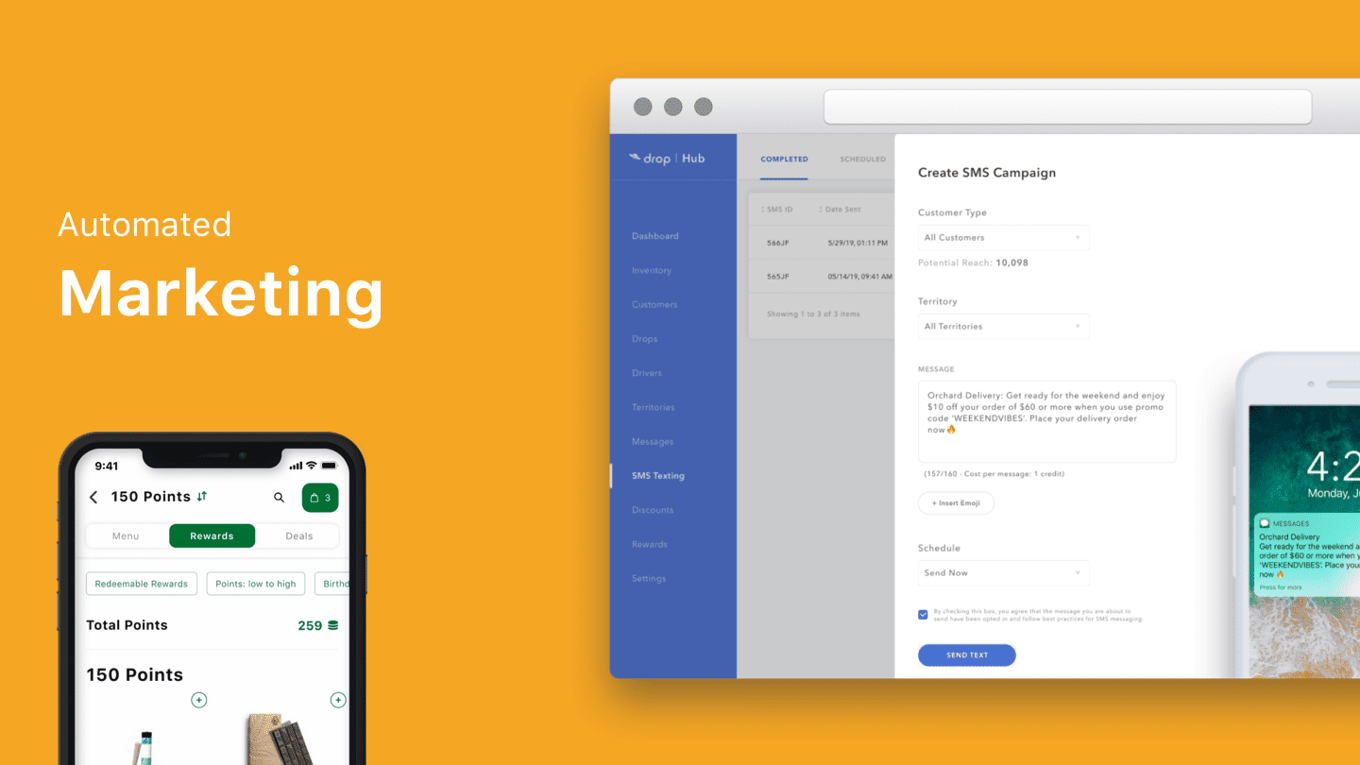 Drop is a profitable and fast growing SaaS company
We've seen 219% YoY revenue growth and 204% YoY MRR growth from $27K to $82K.
Since our launch, we have clients in 6 states and 2 Canadian provinces, raised $1.1M, launched 5 new products, and established 4 strategic partner integrations. As of Jan 2022, over $44M of Gross Merchandise Volume has been processed on our platform. We've seen 351K+ Drop Deliveries completed with over 351K+ registered users.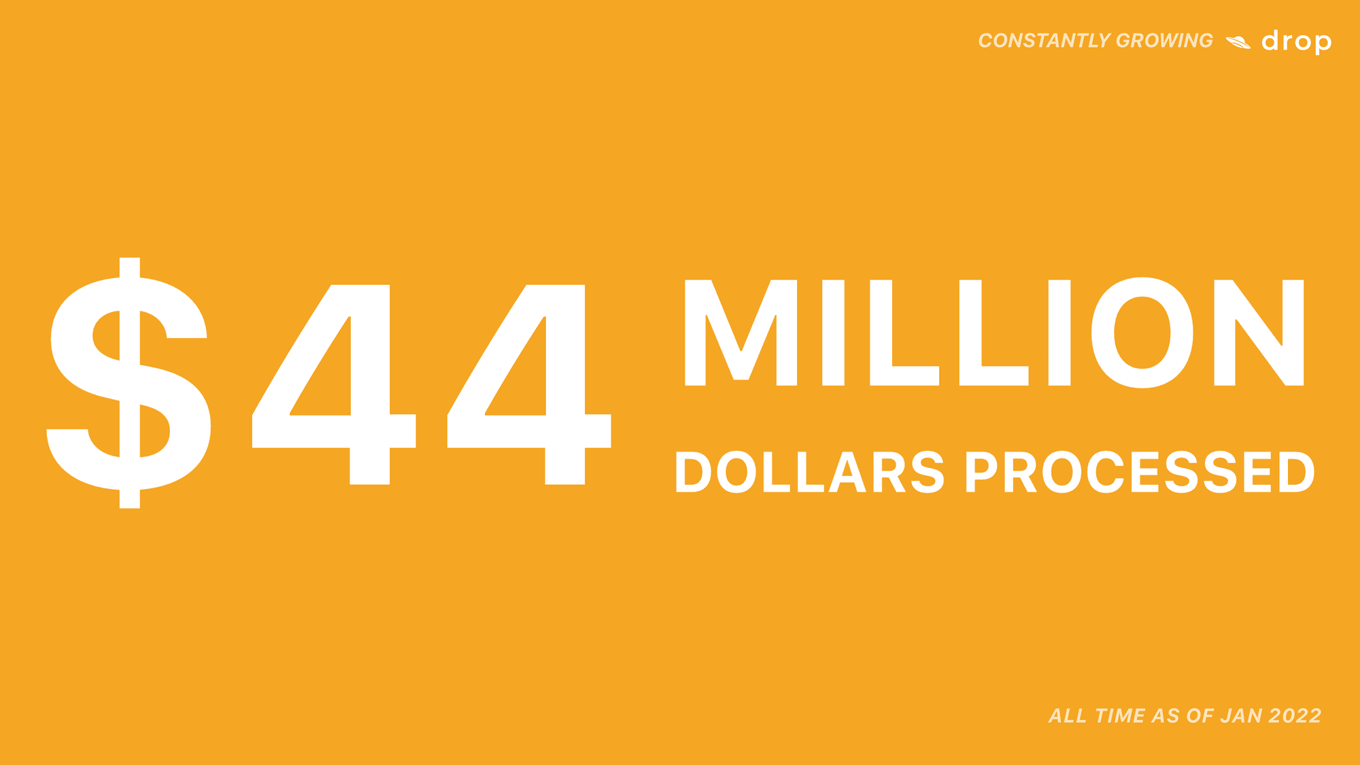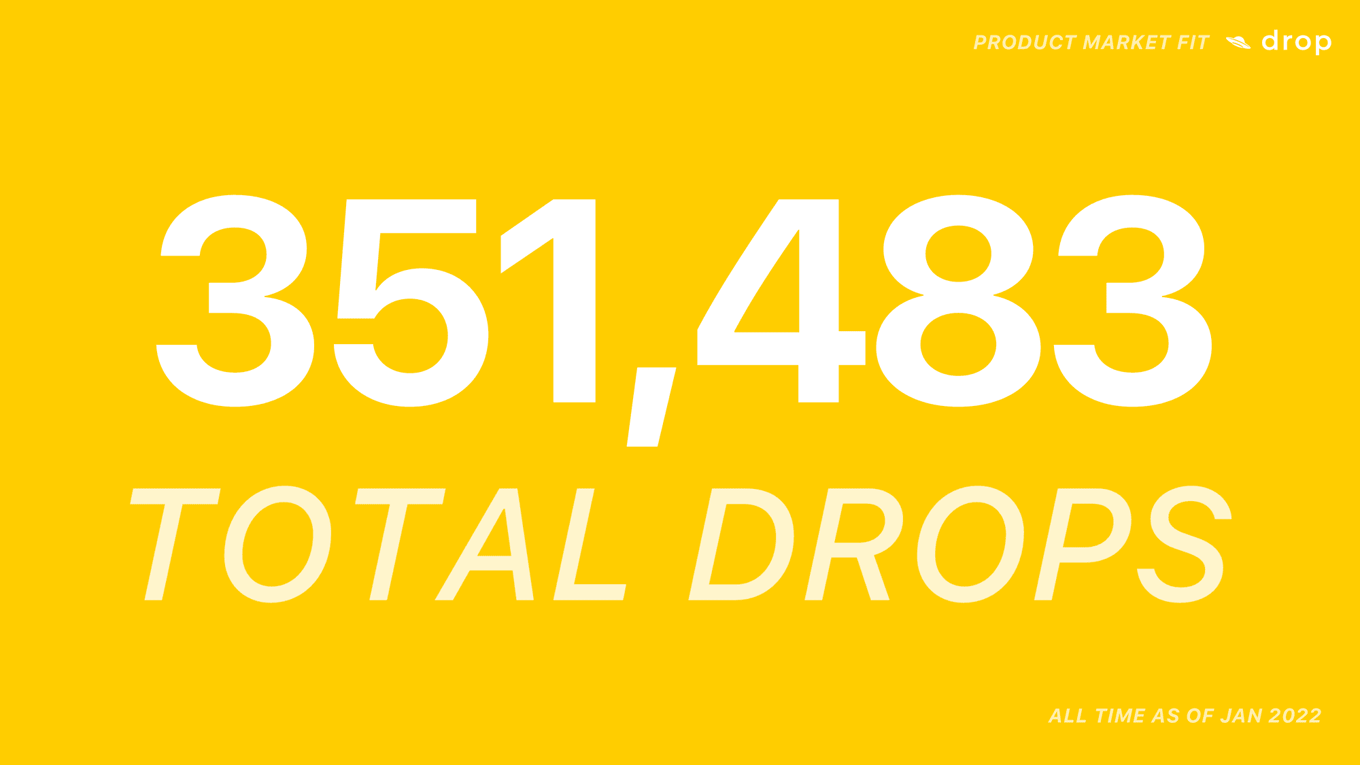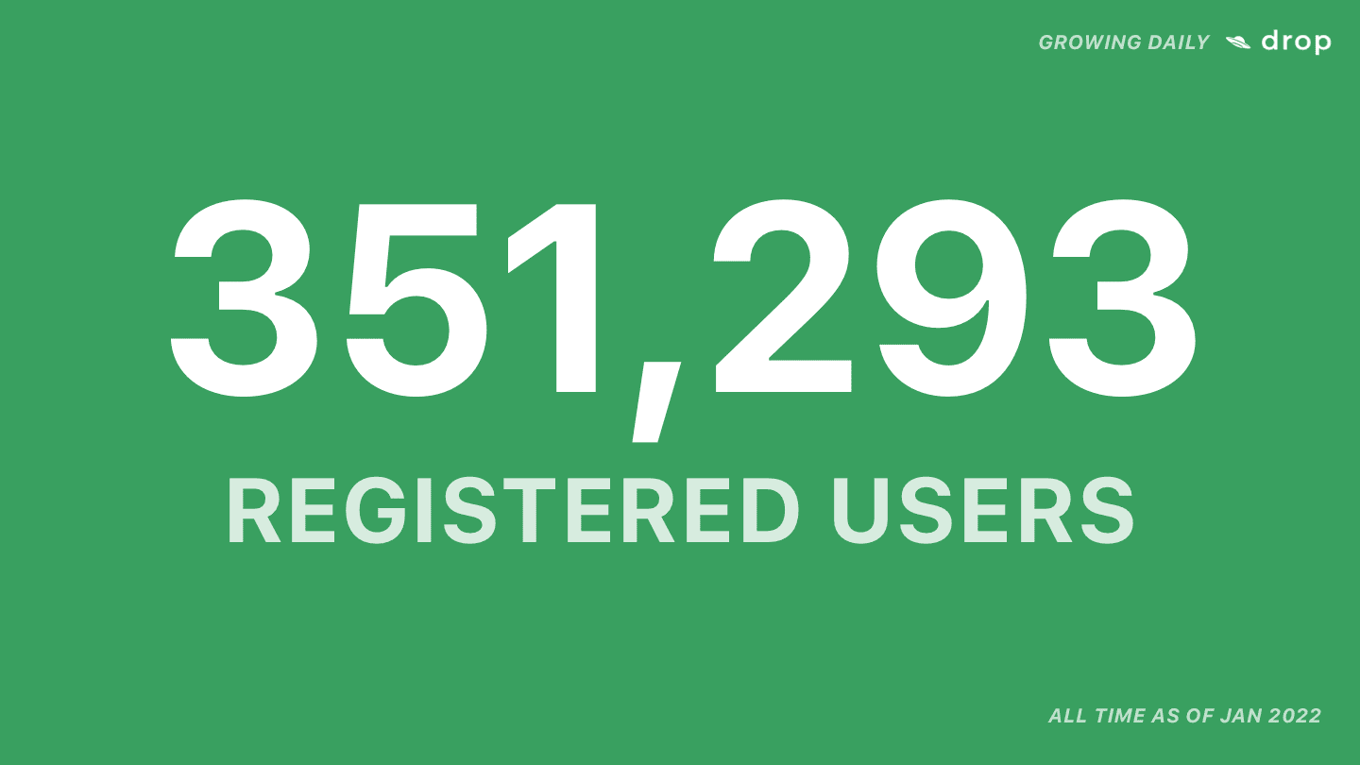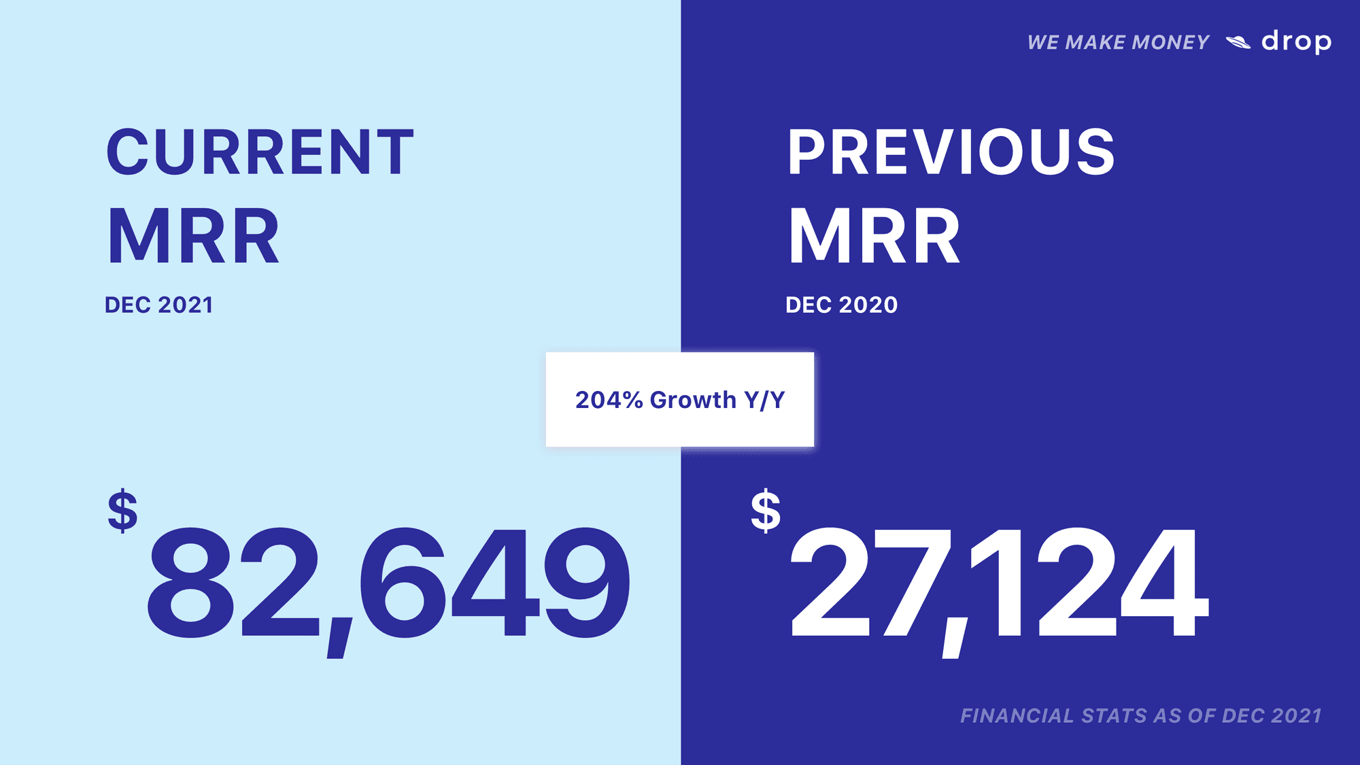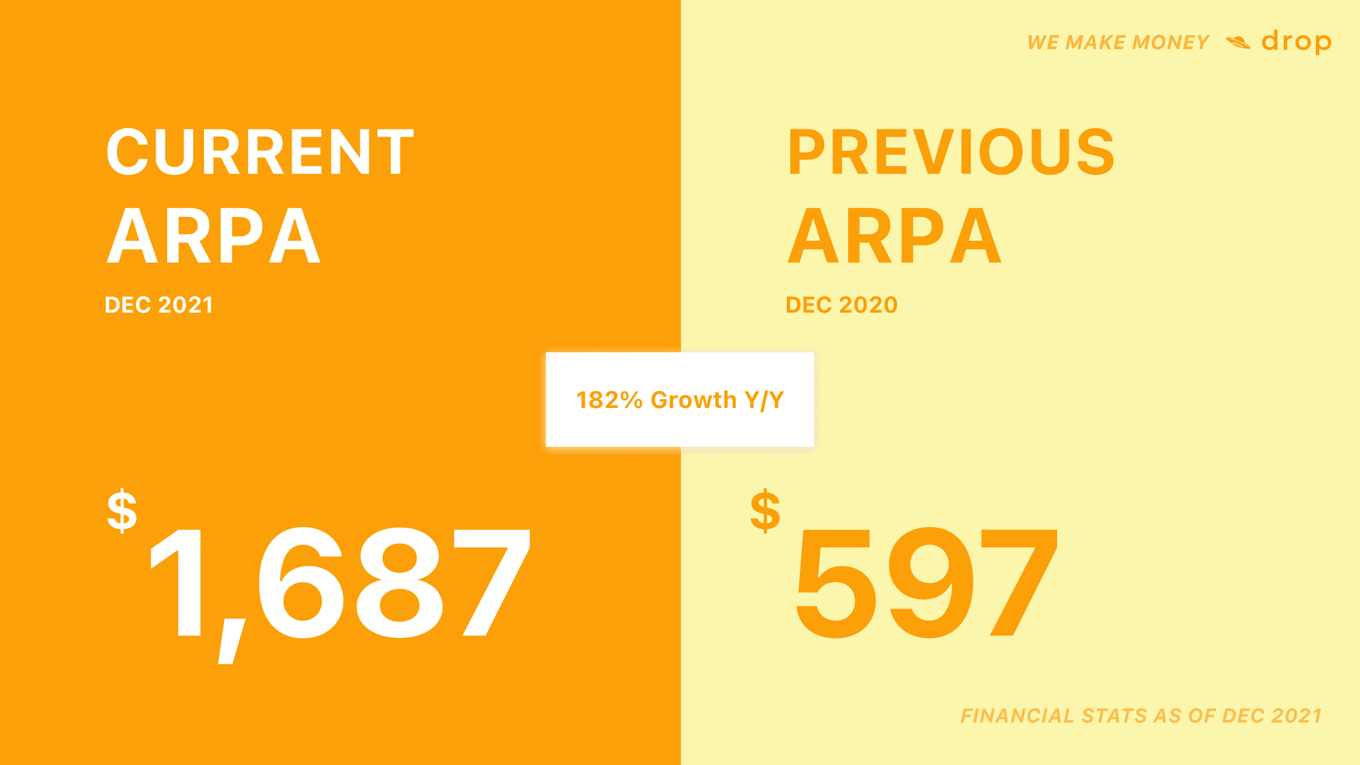 Customers
Edit
More revenue, less stress.
Our primary goal is to help businesses grow and succeed. Our unique software is designed to help cannabis retailers in particular achieve higher profit margins under the existing regulations surrounding cannabis, while streamlining operations and increasing customer retention.
So far, our clients have praised our platform for giving them higher average order values, decreased stress, and increased customer retention.
Business model
Edit
Strong revenue growth driven by a robust SaaS model.
Through our SaaS model, we offer monthly tiered subscription pricing and charge a service fee of $0.99 per order. In addition, we sell add-on marketing packages and services.
With this unique revenue model, we've seen over 219% YoY revenue growth and have increased our MRR from $27k to $82K in one year.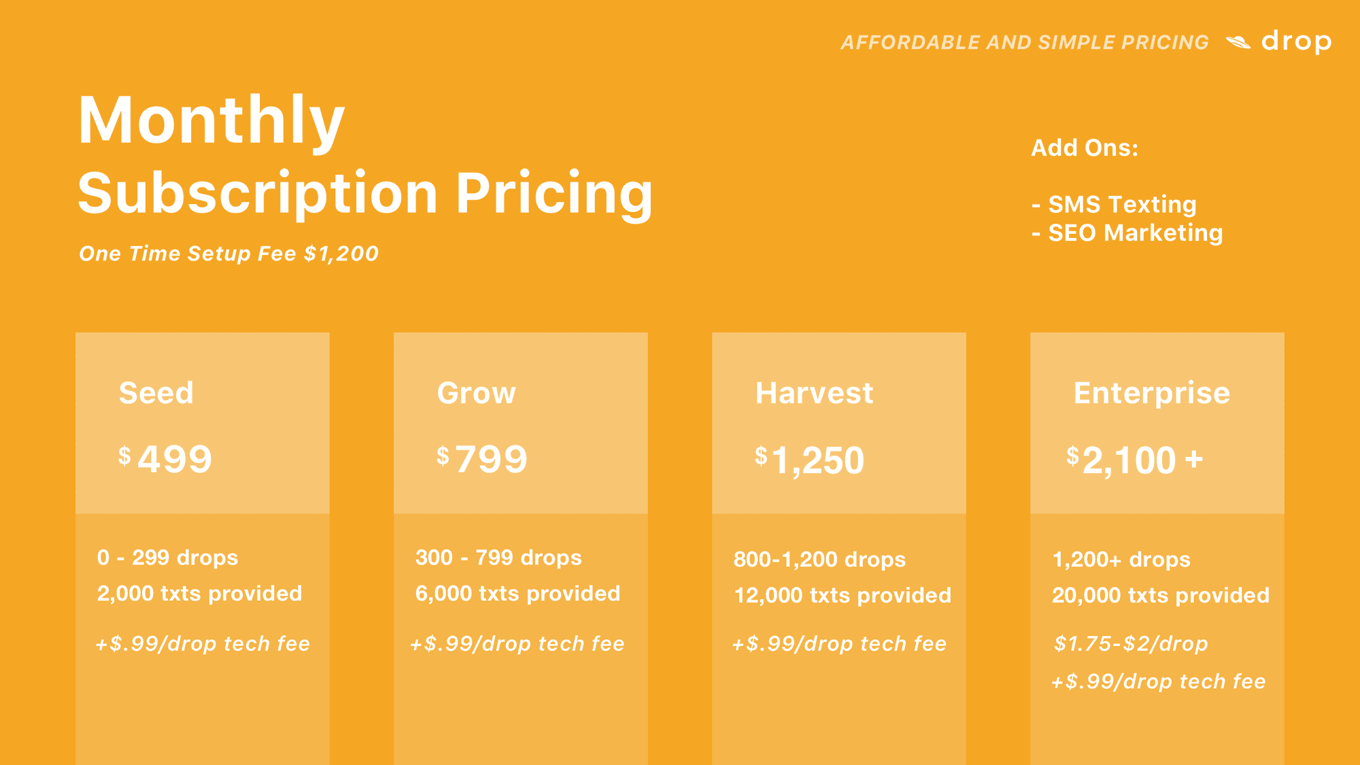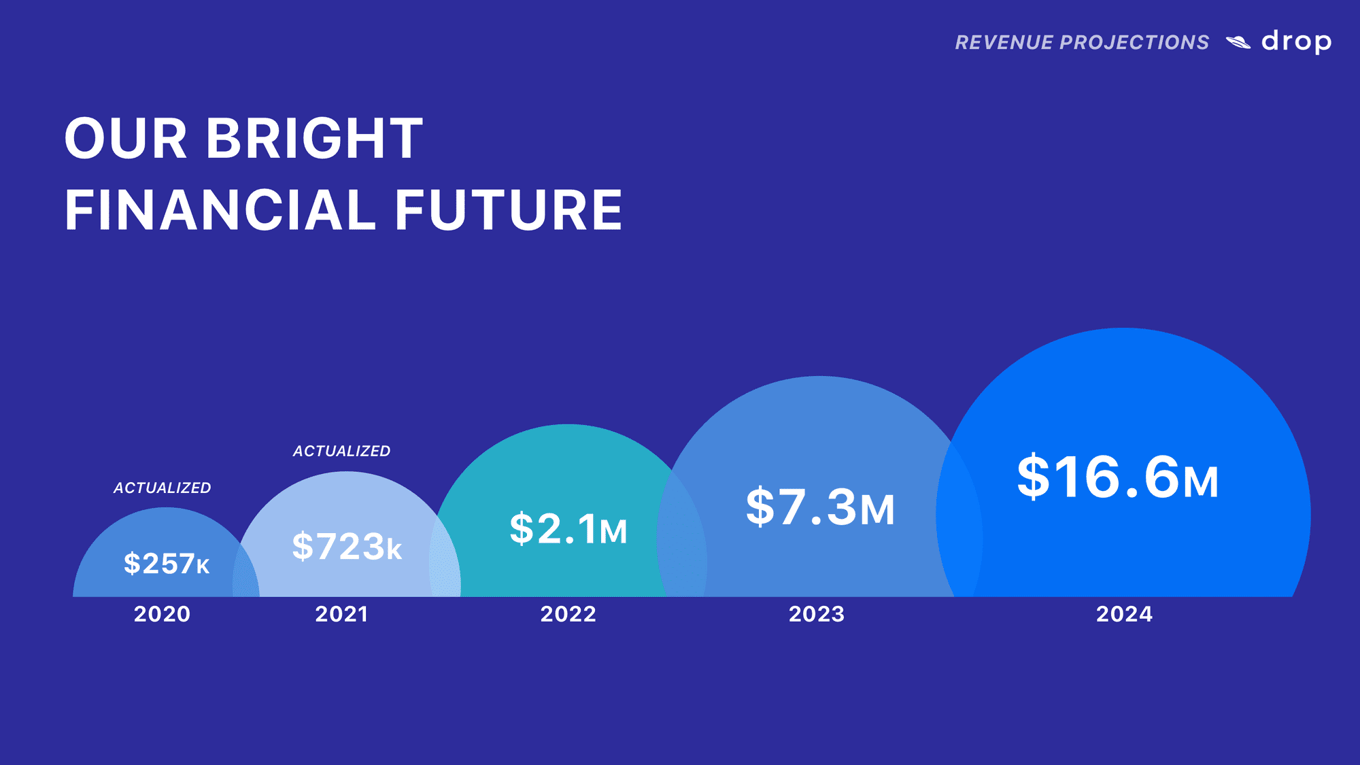 The cannabis industry is exploding
Edit
The global legal marijuana market size is expected to reach $145B by 2025, with $41B of that in the US alone. 44 states, plus the District of Columbia, have passed laws legalizing marijuana in some form—and in 2021, 60% of retail cannabis purchases were delivered.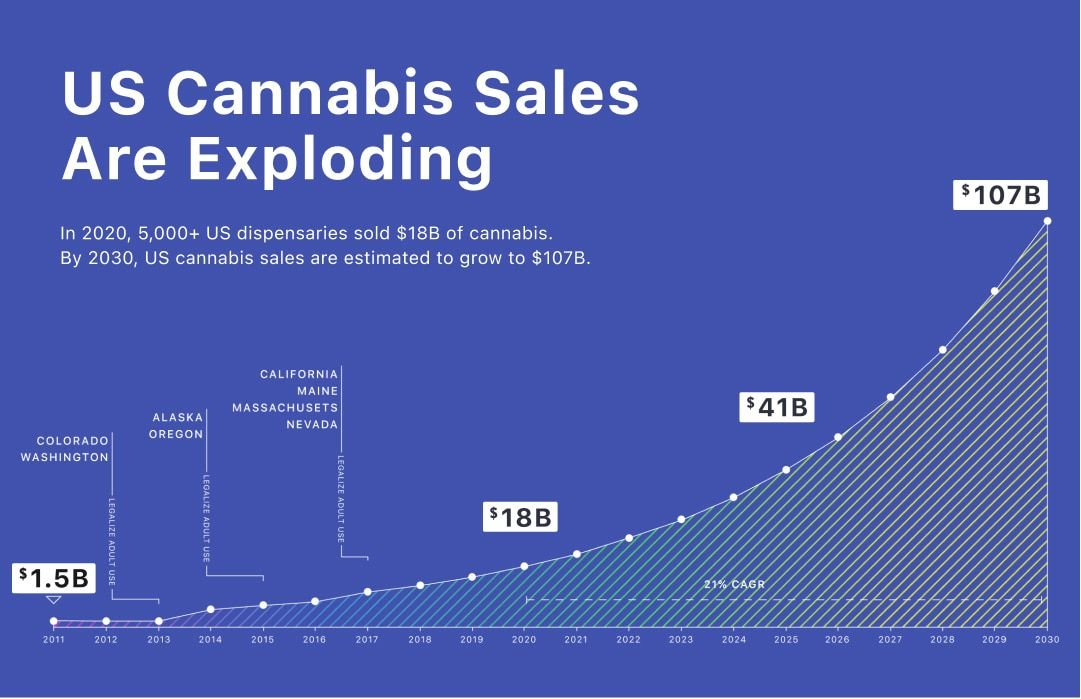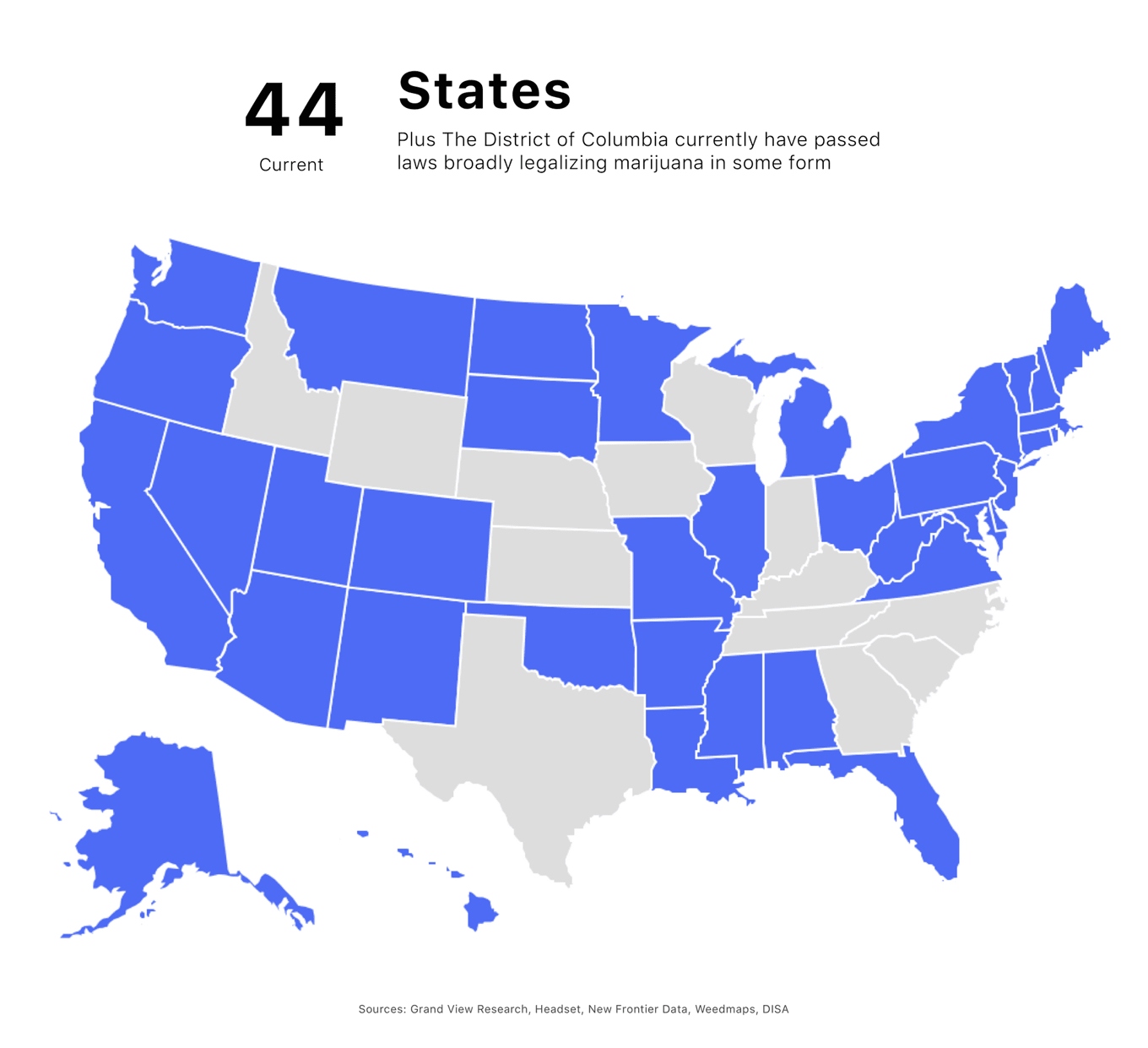 Competition
Edit
Drop Delivery is a first-to-market, all-in-one solution
Drop Delivery is the first all-in-one platform designed to help cannabis retailers sell cannabis products, handle inventory management, all while offering a best-in-class delivery experience to their customers—and staying compliant with regulations.
Our powerful platform offers every feature needed to maintain complete control over every aspect of the order and delivery process. We also provide automated marketing tools and data insights for our clients, to help them better understand their business.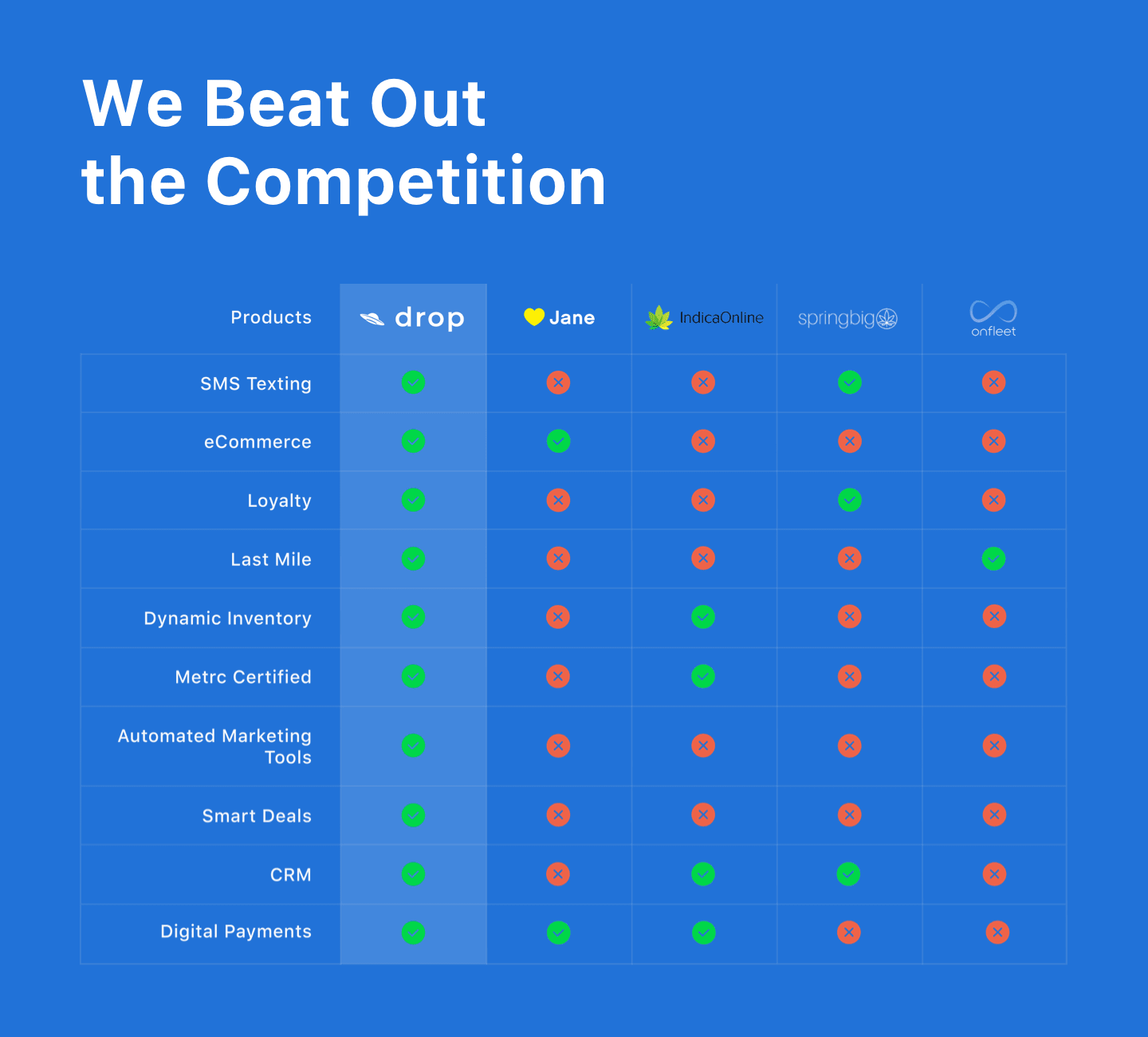 Vision and strategy
Edit
On a mission to change the future of delivery.
We aren't just focusing on cannabis retailers. Our aim is to empower SMB retailers globally in other industries to use the power and efficiency of on-demand and delivery technology as part of their day-to-day business.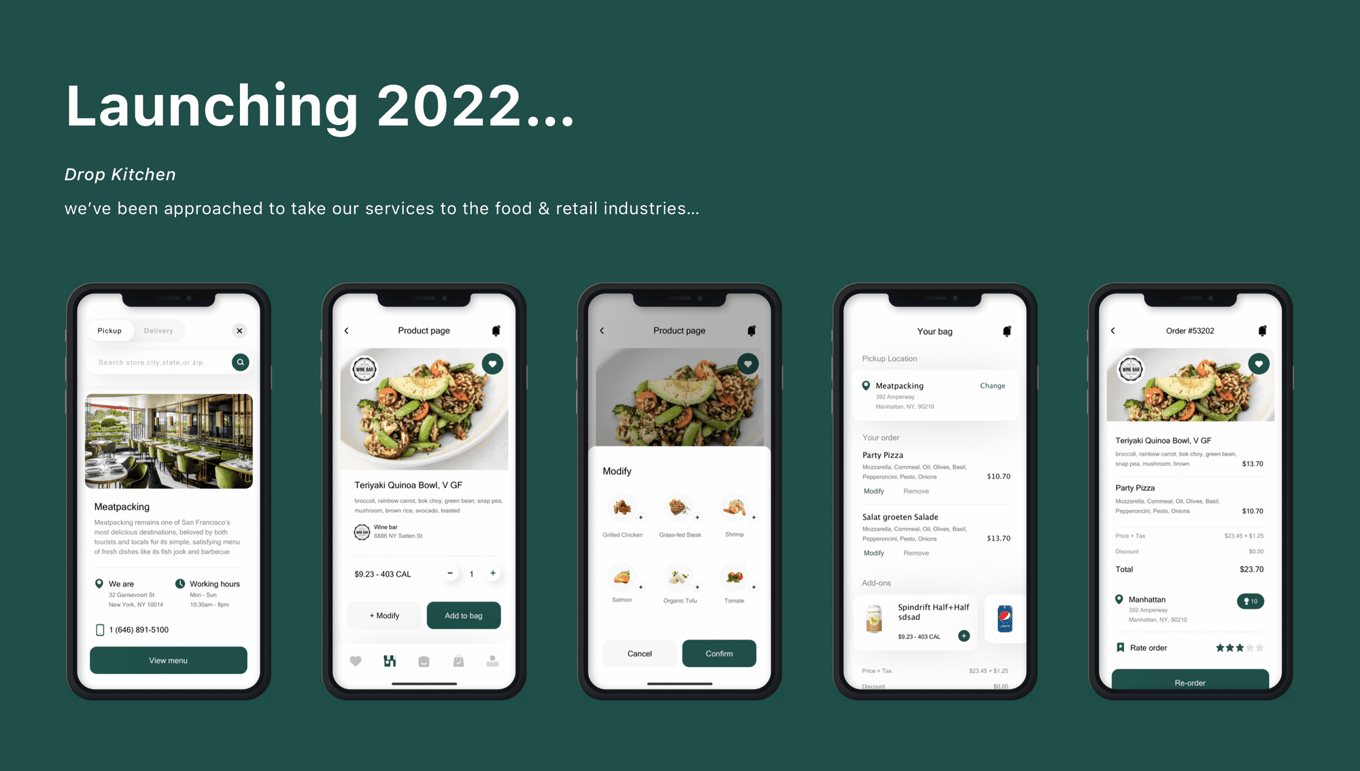 $1.1M raised to date, looking to expand.Edit
We had a successful and oversubscribed crowdfunding raise in 2020, raising $1.1M from over 1.9K+ backers. We used this raise as an opportunity to prove product-market fit and more than triple our revenue.
We are now raising funds to support our strategic expansion into new markets, grow our team, and continue to build out new features and products.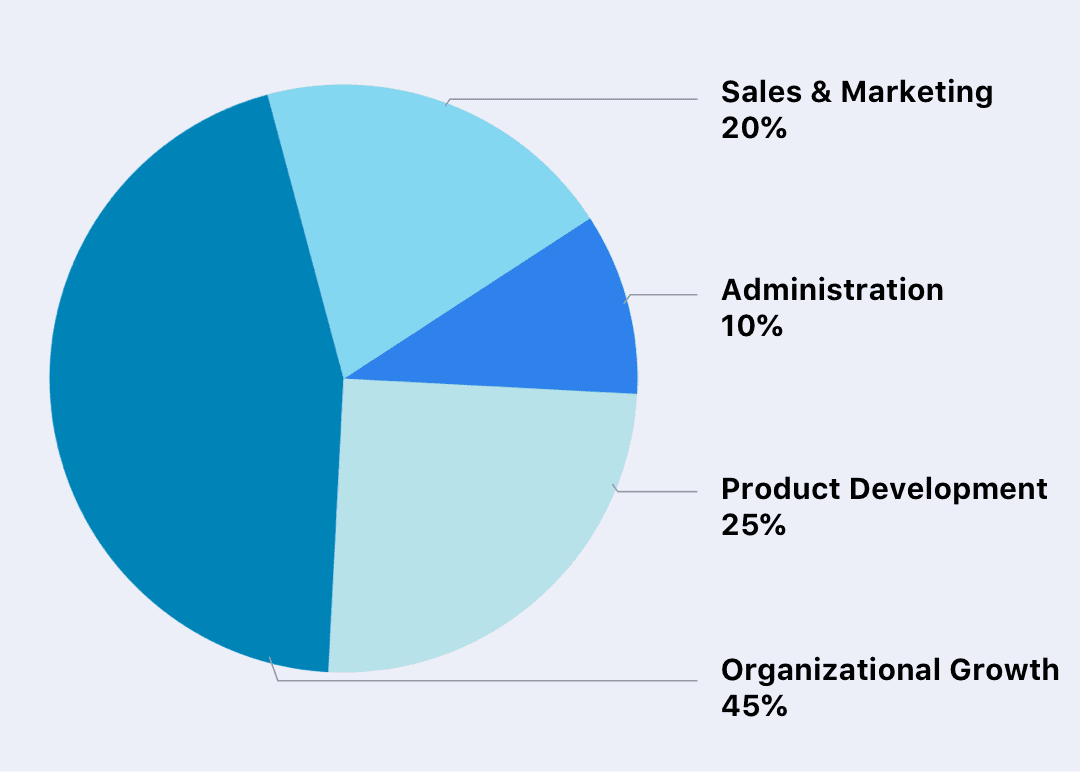 Backed by industry experts
Edit
We're advised by industry experts, including the creators of some of the biggest brands in the cannabis space—MJ Freeway, House of Saka, and Akerna, the first cannabiz listed on Nasdaq (KERN). Our advisors know how to build and scale a successful and profitable business in this unique sector.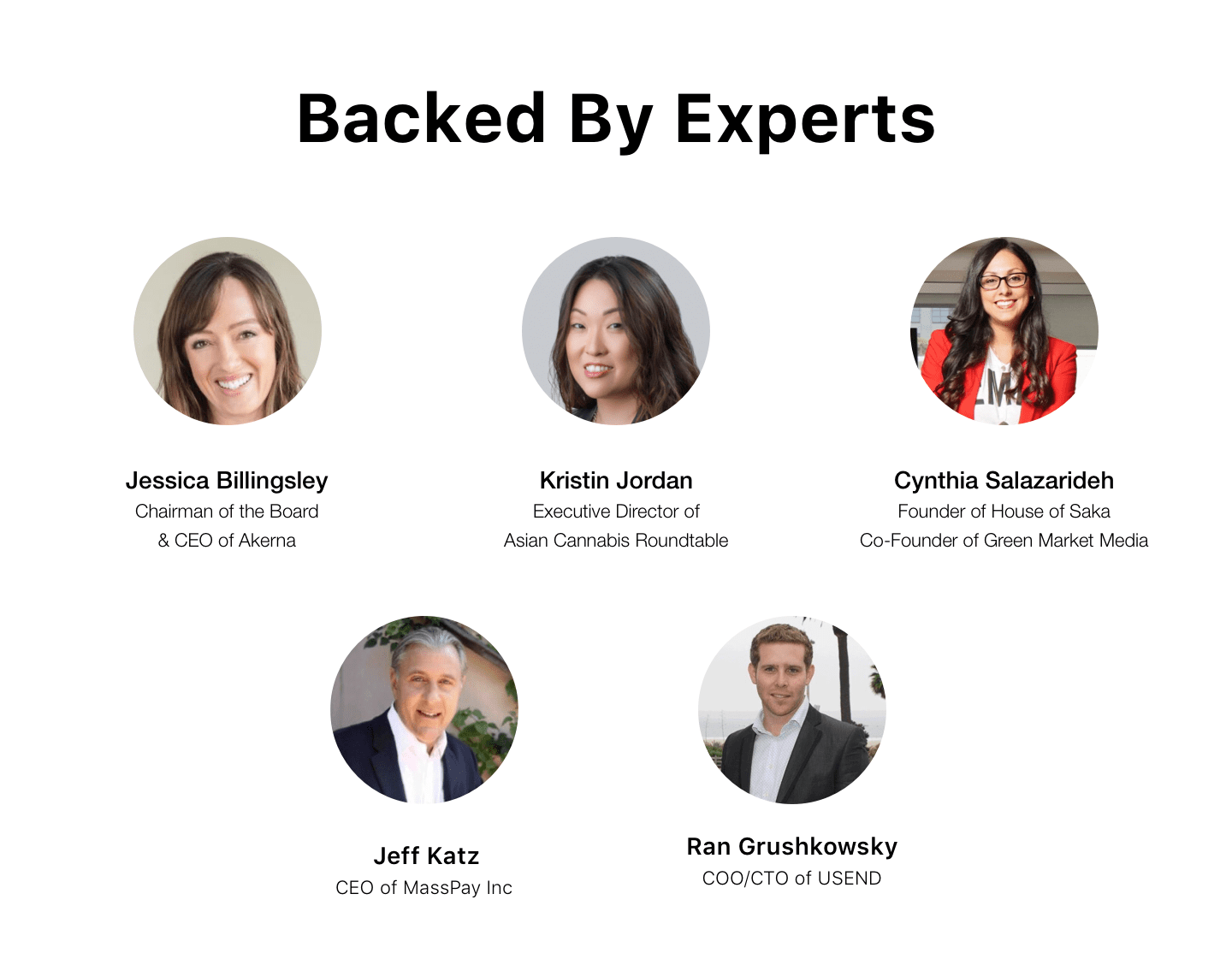 A winning team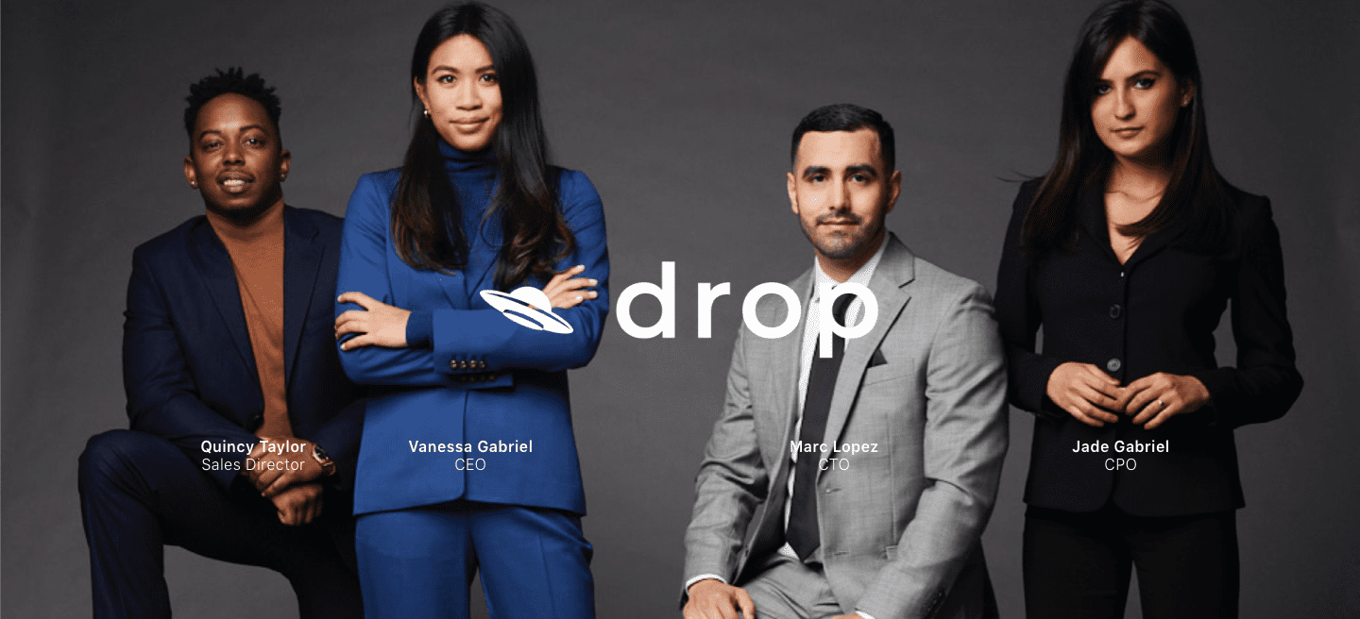 The Drop Delivery founding team has a track record of wins in the cannabis industry, e-commerce, and mobile app building, with a successful acquisition under their belts.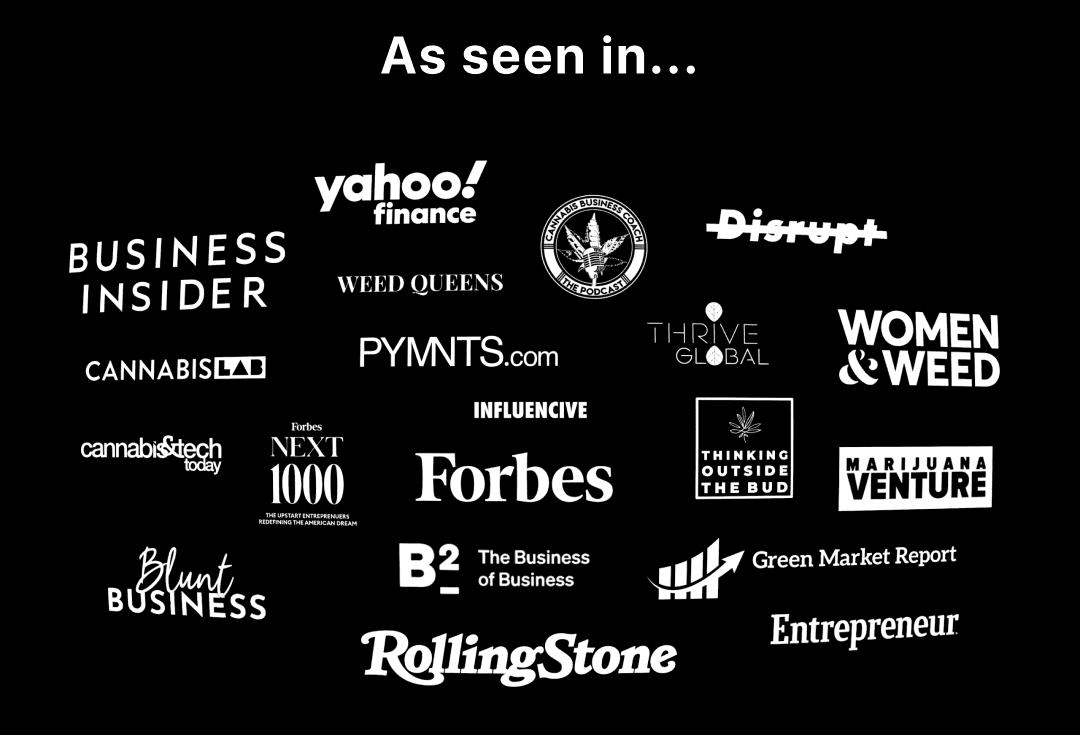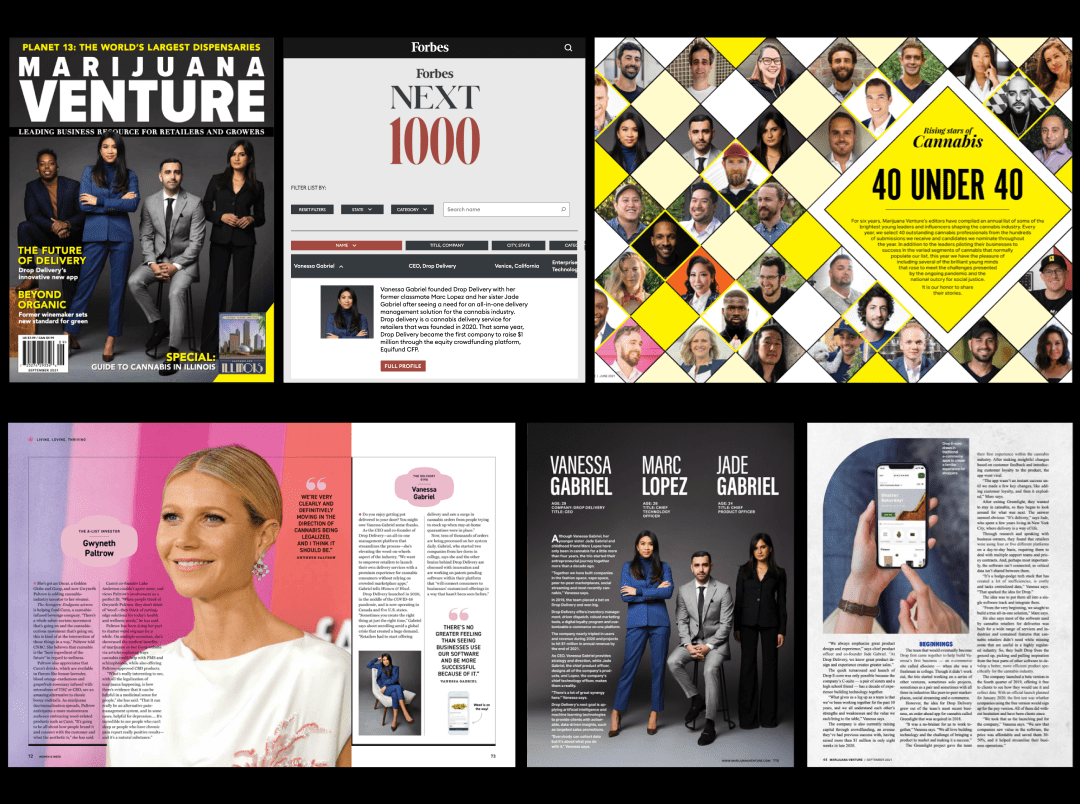 Drop Delivery Team
Edit
Vanessa Gabriel
CEO & Co-Founder
This 29-year old serial entrepreneur created three startups in college before she co-founded Greenlight Technologies (sold to Leafbuyer in 2018 after only 9 months of operation). Vanessa is a notable female founder and AAPI in the cannabis space.
Marc Lopez
CTO & Co-founder
Serial entrepreneur. Marc co-founded Greenlight Technologies, an order-ahead and digital loyalty software in the cannabis industry acquired in 2018 by publicly-traded Leafbuyer Technologies; he co-founded two vape software companies in 2015.
Jade Gabriel
CPO & Co-founder
Award winning UI/UX designer. Jade has led product teams for social streaming, fashion, mobile commerce, and cannabis. Her products have grossed over $65 million in sales transactions.
Quincy Taylor
Sales Director
Quincy has 6+ years of experience in the cannabis industry from managing dispensaries to selling software.