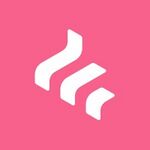 Freetrade's mission is to get everyone investing. A FCA-regulated stockbroker, and member of the London Stock Exchange, its app won Best Online Trading Platform at the British Bank Awards every year from 2019 to 2021. After six previous rounds with 13,000 investors, it's back again.
1.1m users, over 600% since May 2020's crowdfunding
£1bn in client assets
£50m oversubscribed Series B in 2020 with world-class growth investors
Rolling out EU stocks in anticipation for launch across Europe
Freetrade is an award-winning, commission-free investing app. Our mission is to get everyone investing.
Investing is one of the best ways to grow your money over the long-term, but high commissions and clunky products have made it complicated for people to start and grow their investments. We have a simple, freemium pricing model, and have built the tech behind our award-winning app from the ground up.
The 18 months since our last crowdfunding has seen Freetrade become a mainstream provider of general investment accounts, stocks and shares ISAs, and self-invested personal pensions, with over 1.1m users and £1bn in client assets.
Earlier this year, we raised £50m in an oversubscribed Series B with world-class growth investors including Left Lane Capital, L Catterton, and Molten Ventures.
Our proprietary brokerage system, the Freetrade Cloud Platform (FCP), has supported this surge in customers while keeping costs low. It's the foundation we've used to roll out new products and features like live pricing, instant bank transfers, and pensions. In the next few weeks, we will start rolling out access to European stocks. As a part of this, we connected FCP to the European market infrastructure, which will enable us to launch in Sweden and the rest of the EU.
We are raising with the aim of supercharging our growth, allowing us to grow engineering & marketing internationally.
Our founder-led, multi-disciplinary management team brings together all-star talent from tech titans, financial service giants, and top-tier consulting firms.
Adam Dodds, Founder & CEO
The instigator of this whole Freetrade thing. ACA and CFA qualified. Ex-KPMG, experience auditing global banks and brokerages; advising on financial services, fintech M&A.
Viktor Nebehaj, CMO & Co-founder
Drives our customer growth across the whole marketing stack. Used to scale Google's core search business in Europe. Successfully grew startups across EU & Asia.
Paul Brooking, CFO
Previously Deputy CFO at Revolut, ex Paysafe, almost 20 years at IG and PwC.
Dan Tedman, VP Risk & Compliance
Joined the regulator in 2010. 5+ years working at the FSA and Bank of England then moved to Alvarez and Marsal as a regulatory consultant.
Duncan Leslie, VP Product
A brokerage industry veteran, Duncan spent 15 years at Hargreaves Lansdown prior to Monzo as Product Director.
Amy Gilman, Associate Director of People
Previous award-winning Director of L&D at La Fosse Associates. Amy is in charge of all things people & culture.
Alan Wright, Director of Engineering, UK
A hugely experienced engineering leader, Alan joined Freetrade this year, bringing experience from Spotify and Monzo.
Timothy Drew, Director of Engineering, Australia
Tim is the original architect of Freetrade's FCP. Now in Aus at our Brisbane engineering office.
To invest in Freetrade, click here.
To contact Freetrade, click here.