Together, we will change how the world sees women, and how women see ourselves.
The world's first and most size inclusive athletic wear company for women
A community of over 1 million women worldwide
A community connected to create a better world through equality
Customers in over 60 countries
High performance athletic wear at every day prices
Athletic wear designed by women to make all women look and feel their best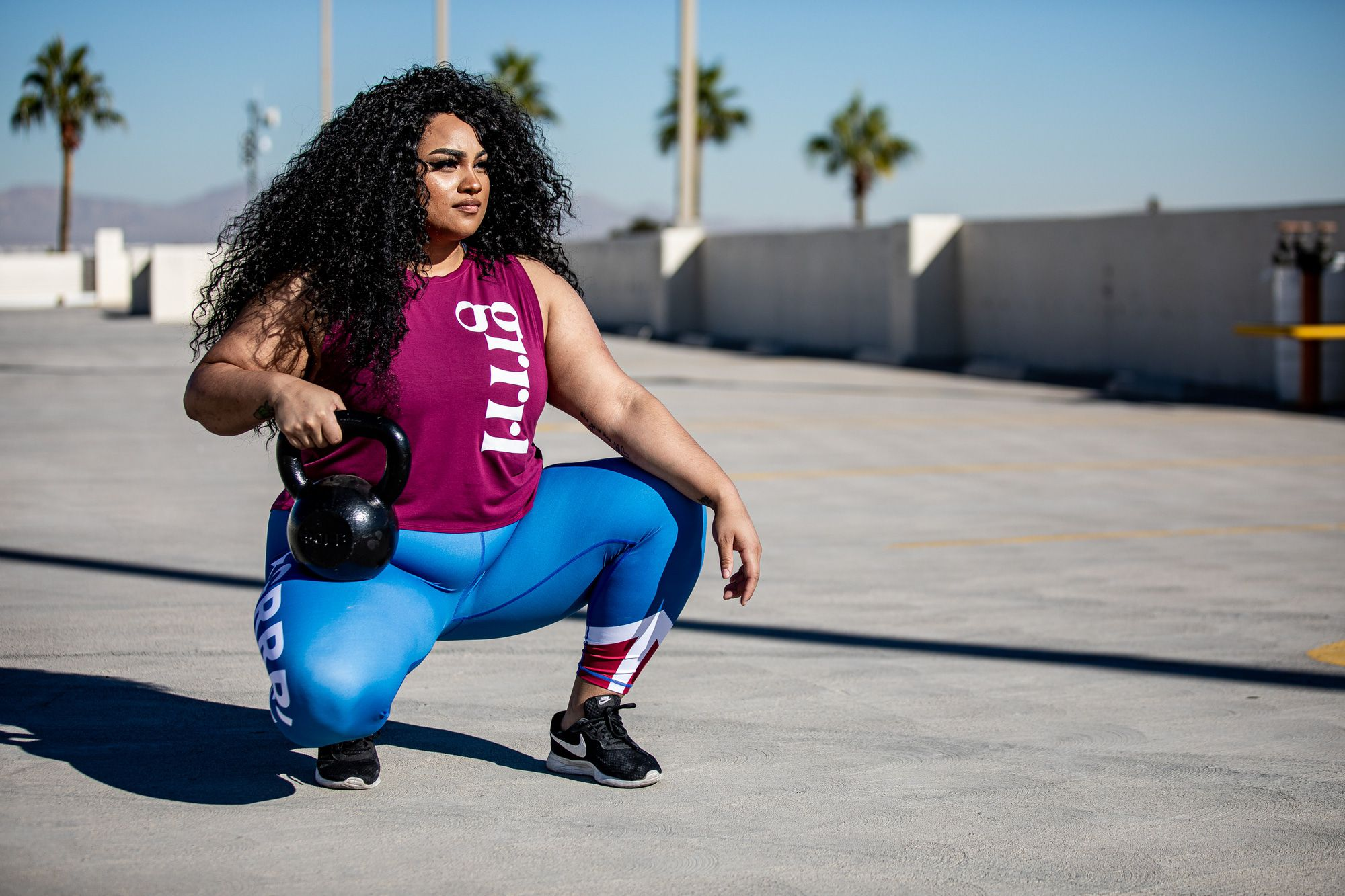 A significant category creating significant problems
Edit
The fashion industry presents a fake image of an unattainable version of perfection.
Accessibility of high performance, affordable athletic wear is a major challenge.
Bigger bodies are being forced into cheap, low performance, badly designed clothing.
Current brands don't design to accentuate the
form of bigger bodies.
And we are being segmented into different stores based on our bodies.
Category consequences
Edit
A $1 Trillion-a-year health crisis has been created in the name of fashion category sales.
Womens' self worth, self image, and mental health has been sacrificed so that Nike can sell a few more tees and Lululemon can sell a few more trackpants.
Our self image has been subjugated to the needs of a few men who want to sell more tee shirts.
We are making high quality clothing available for every body at affordable prices. And enhancing how women feel at the same time. Never sacrificing self-love or self-worth for commercial gain.
GRRRL exists to contradict the fake, empower the disenfranchised, right the wrongs, and make a difference to the lives of women throughout the world.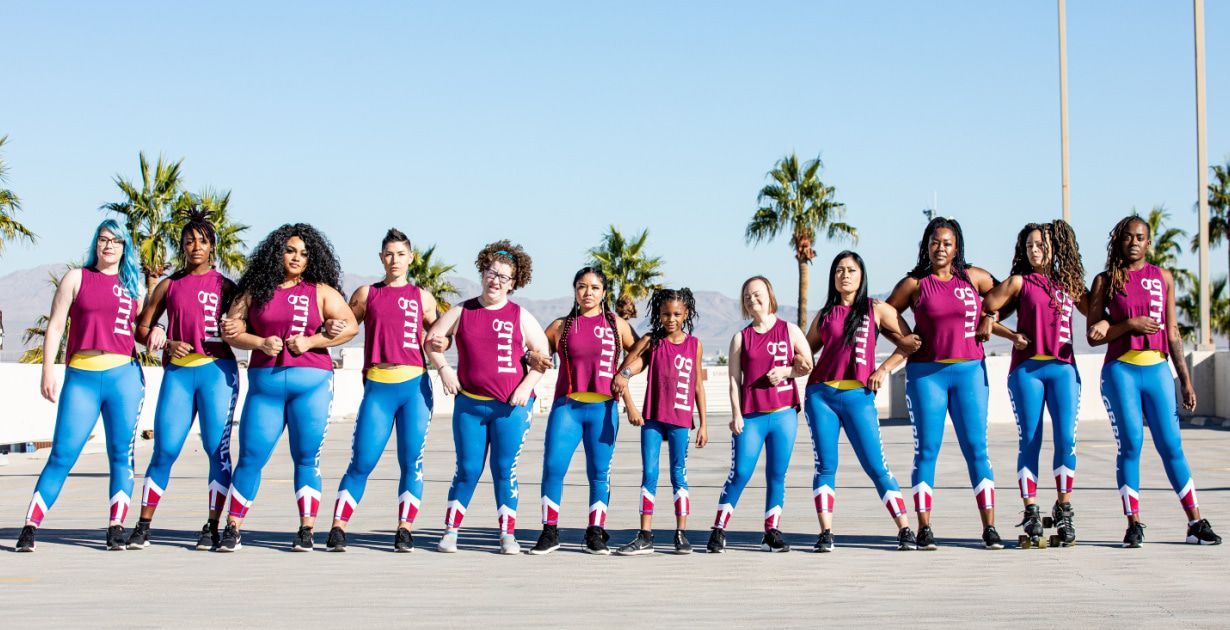 We Exist to change the future for women and girls worldwide by shifting how the world sees women, and how women see themselves.
GRRRL posits a community, proposition, brand, and product range that suits, fits, and flatters a more realistic array of body types; and more importantly, serves and connects a community of women that want to see a better world for women.
Our value proposition:Edit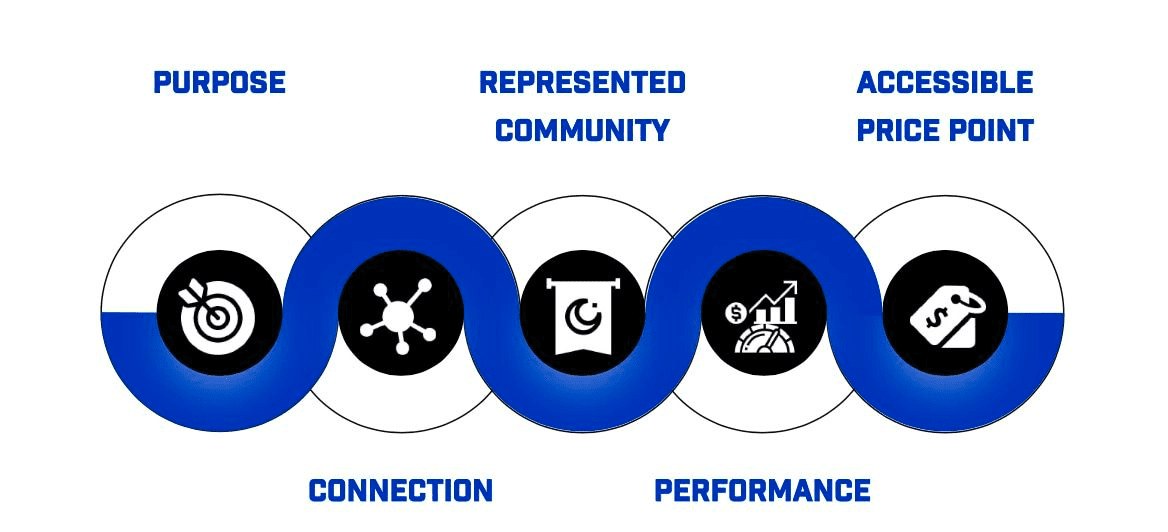 Purpose-driven
Authentic
Every body first, no body last
You win — we win.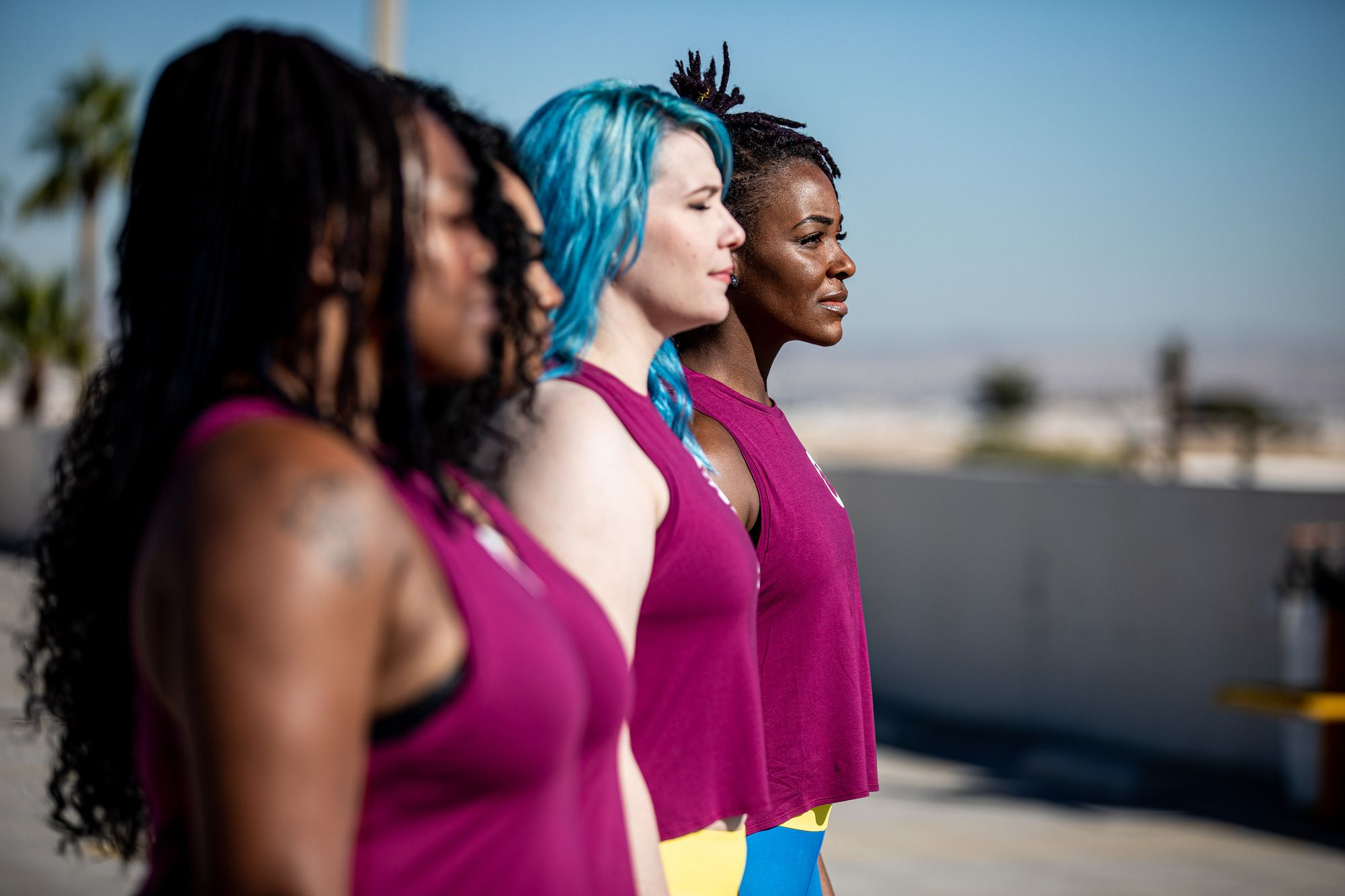 Our  products are designed for women by women
Edit
Our goal is to only sell athletic wear that will genuinely change the world by shifting how the world sees women, and how women see ourselves.
The goal we set ourselves with every product we make is to only ever sell clothing that enhances and supports women to perform, feel and project their best versions of themselves.
We use the highest quality fabrics and retail them at everyday prices bringing high-performance, high-quality athletic wear within reach for everybody.

Always squat proof. Always designed with all bodies in mind.

Who runs the world? GRRRLS.
Edit
We have over 30,000 grrrl customers in more than 50 countries worldwide, and a social media community of over 1 million women worldwide—all connected by the desire to see a better world through equality and equity for all women, everywhere in the world. Our community stretches from the North Pole to the most southern city in the world.
We have only just started. We'll grow our reach by over 1000% in the next 5 years, so that more women can join and benefit from the amazing community of strong, powerful, trailblazing women.
As a business we have annual sales revenue well in excess of $2M, growing at 50% YoY for the last 4 years.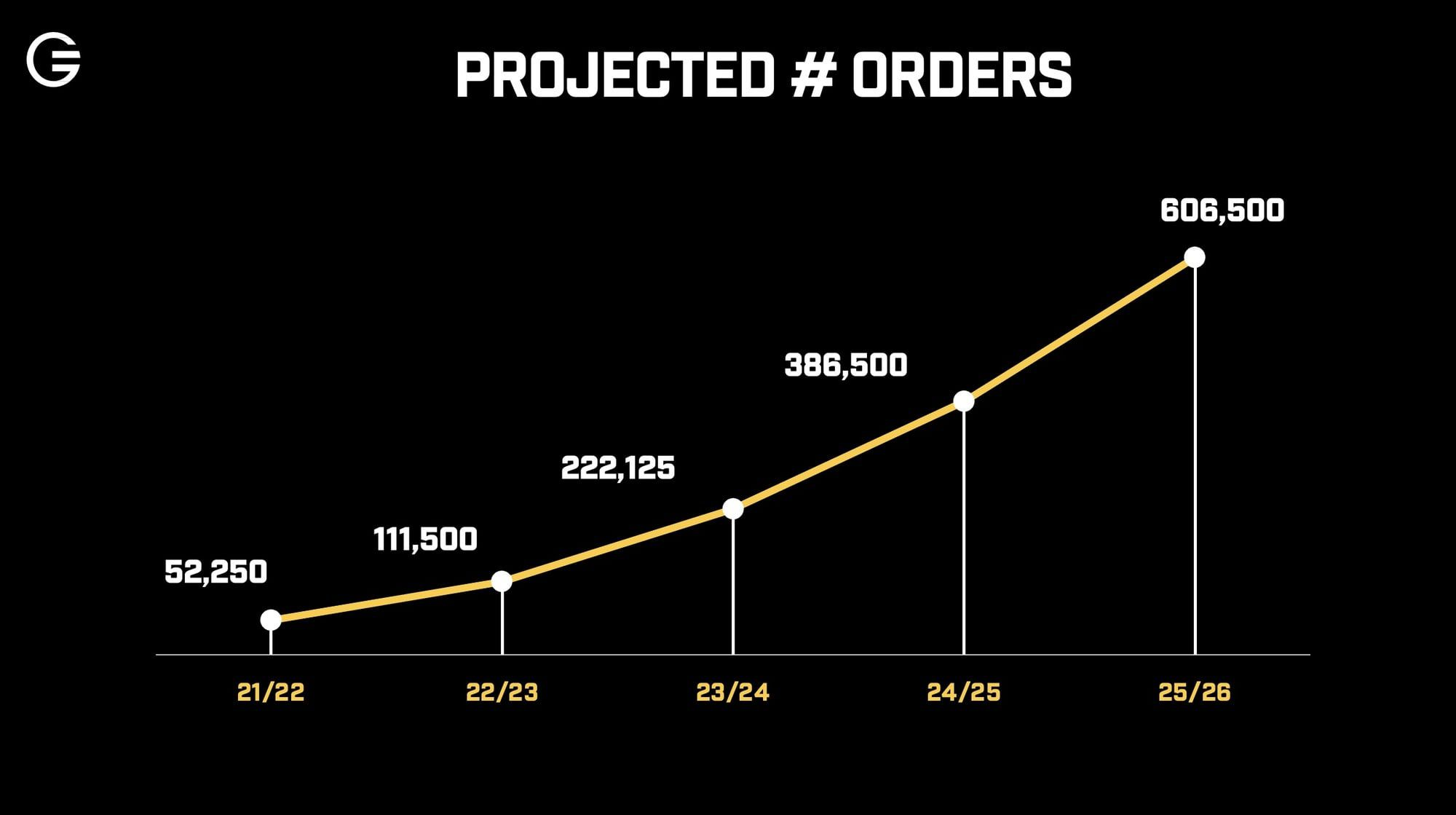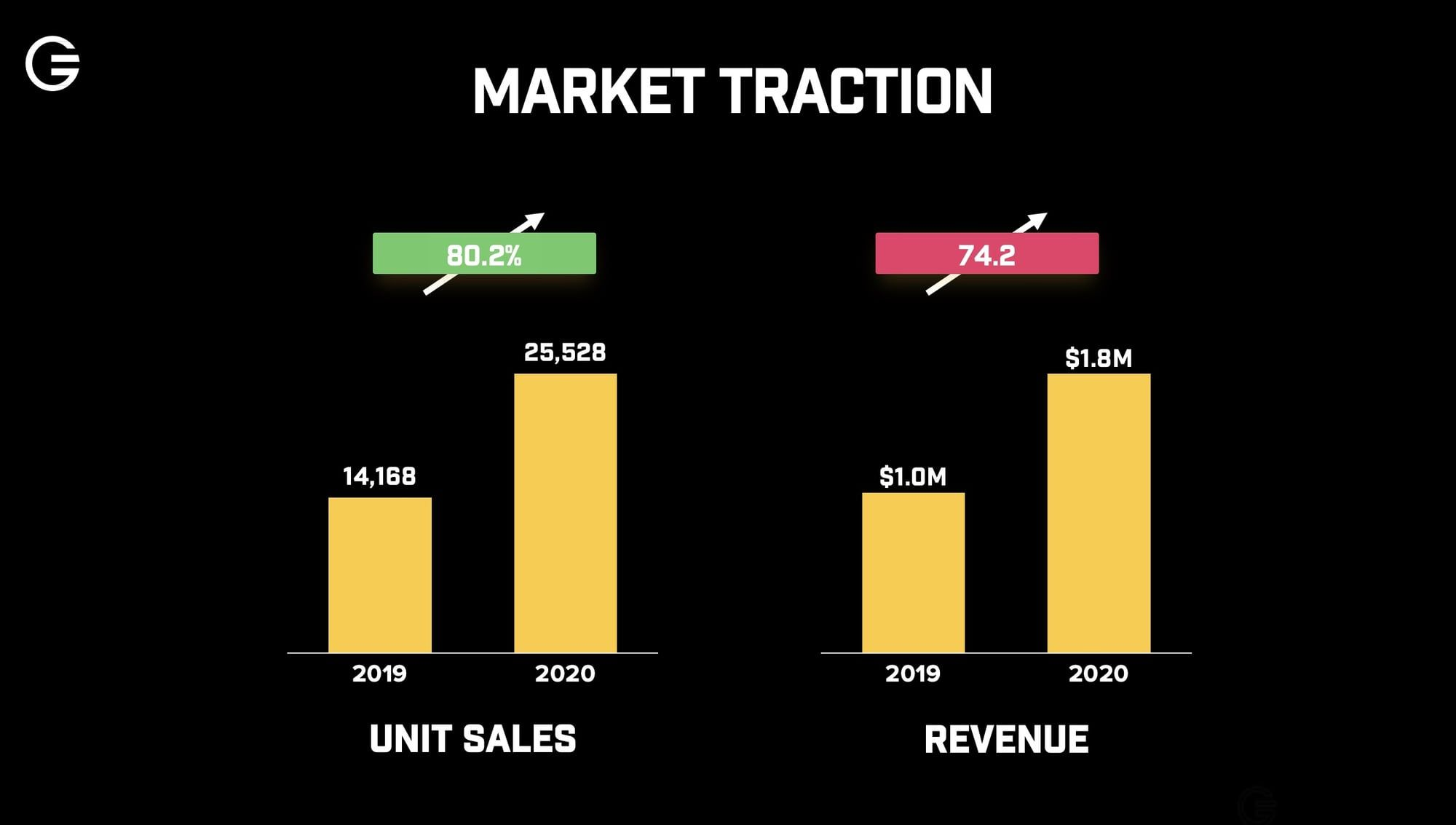 Customers
Edit
GRRRLographics
Edit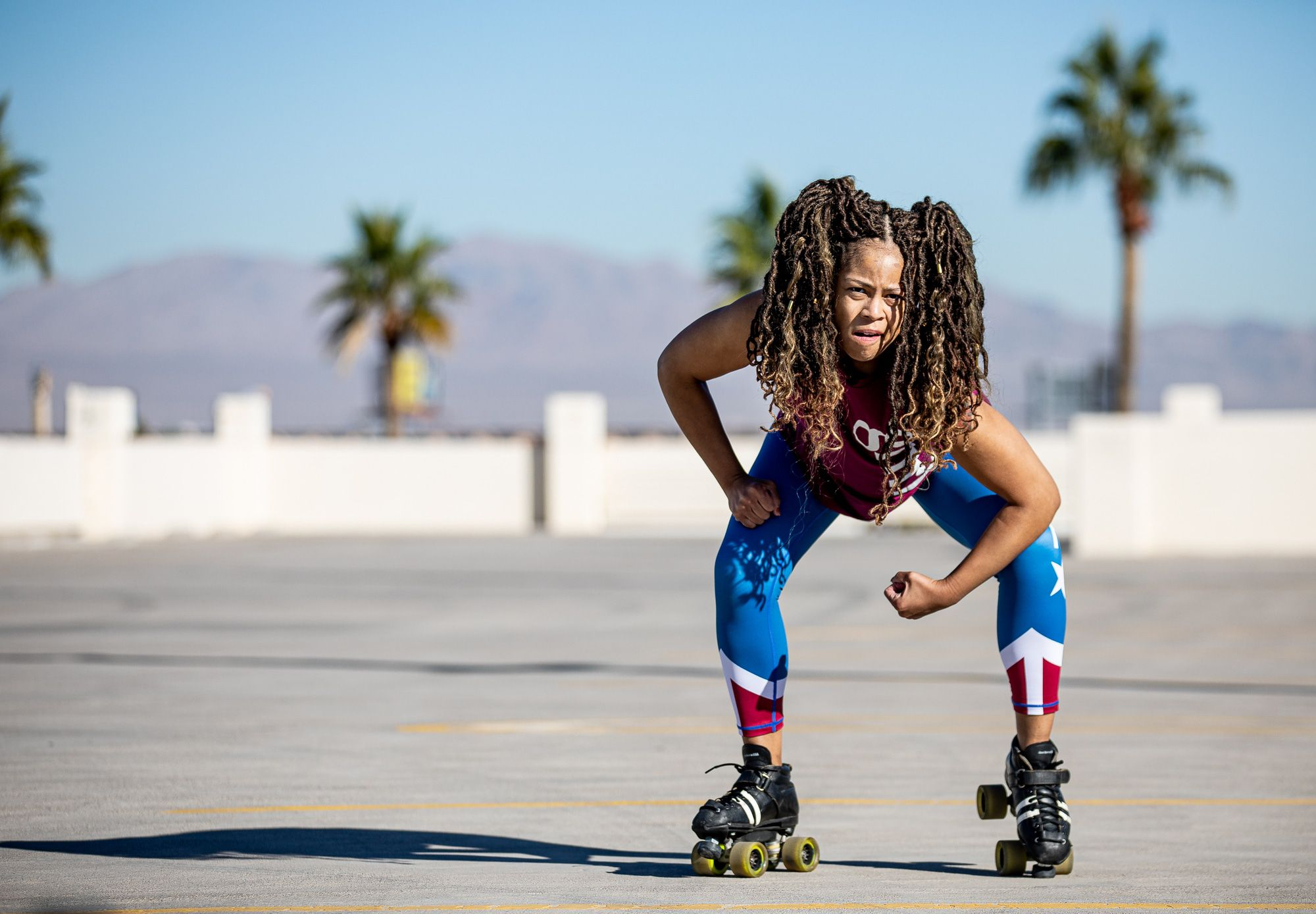 GRRRLS aren't defined by salary, social status, education, age or employment.
You know a grrrl by her attitude and her mindset.
She cares. Cares about a better future for women and the next generation. Cares about equality and equity for all. And cares about injustice, inequality and intolerance. She cares. She gives AF.
Business model
Edit
GRRRL—Wherever she wants us to be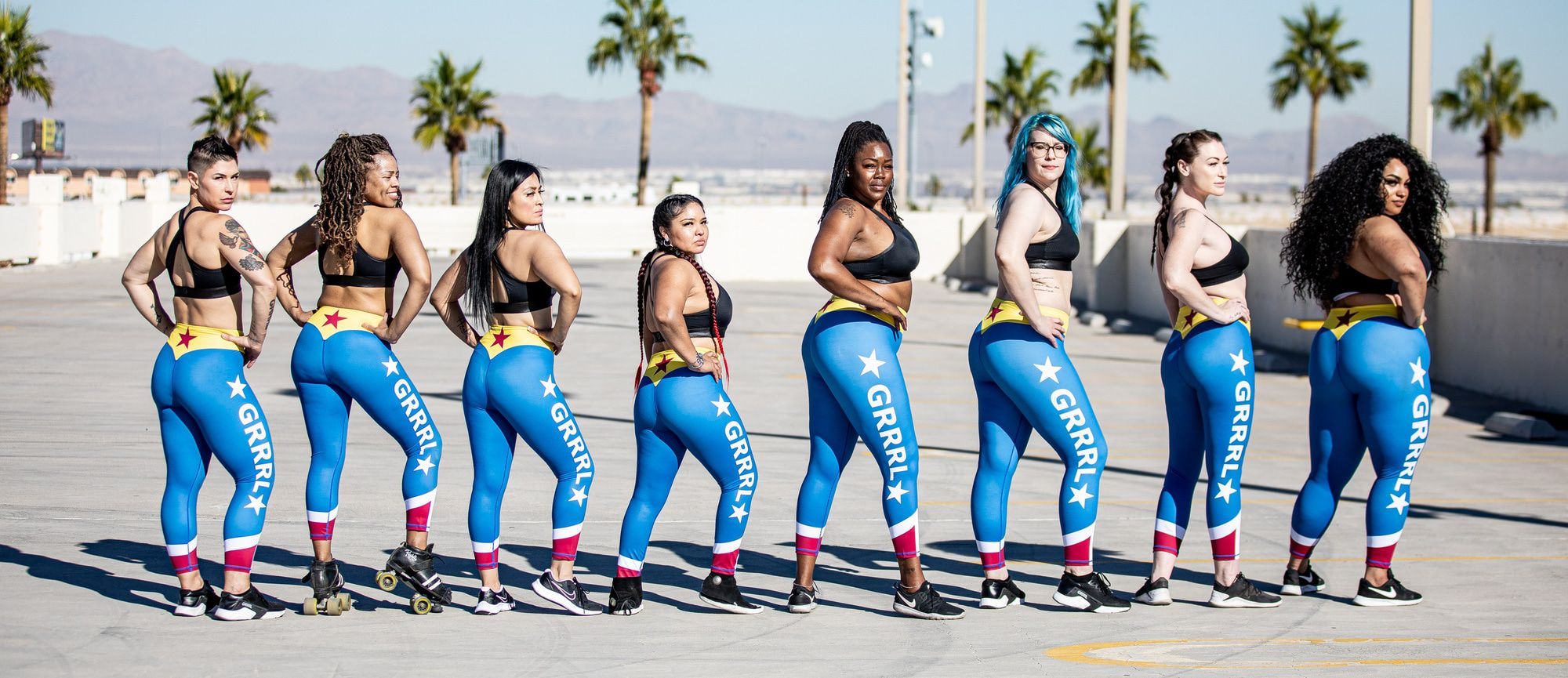 We've built grrrl online. Creating a community through Facebook, Instagram and Pinterest. Retailing our products through our own website.
But to grow, we know we need to be in more places at once. Retailers like goddamn Amazon. Stores like sporting goods stores and department stores, independent retailers and gyms. Events, expos, and roadshows. That's how we will get our message to more women, and reach a greater audience.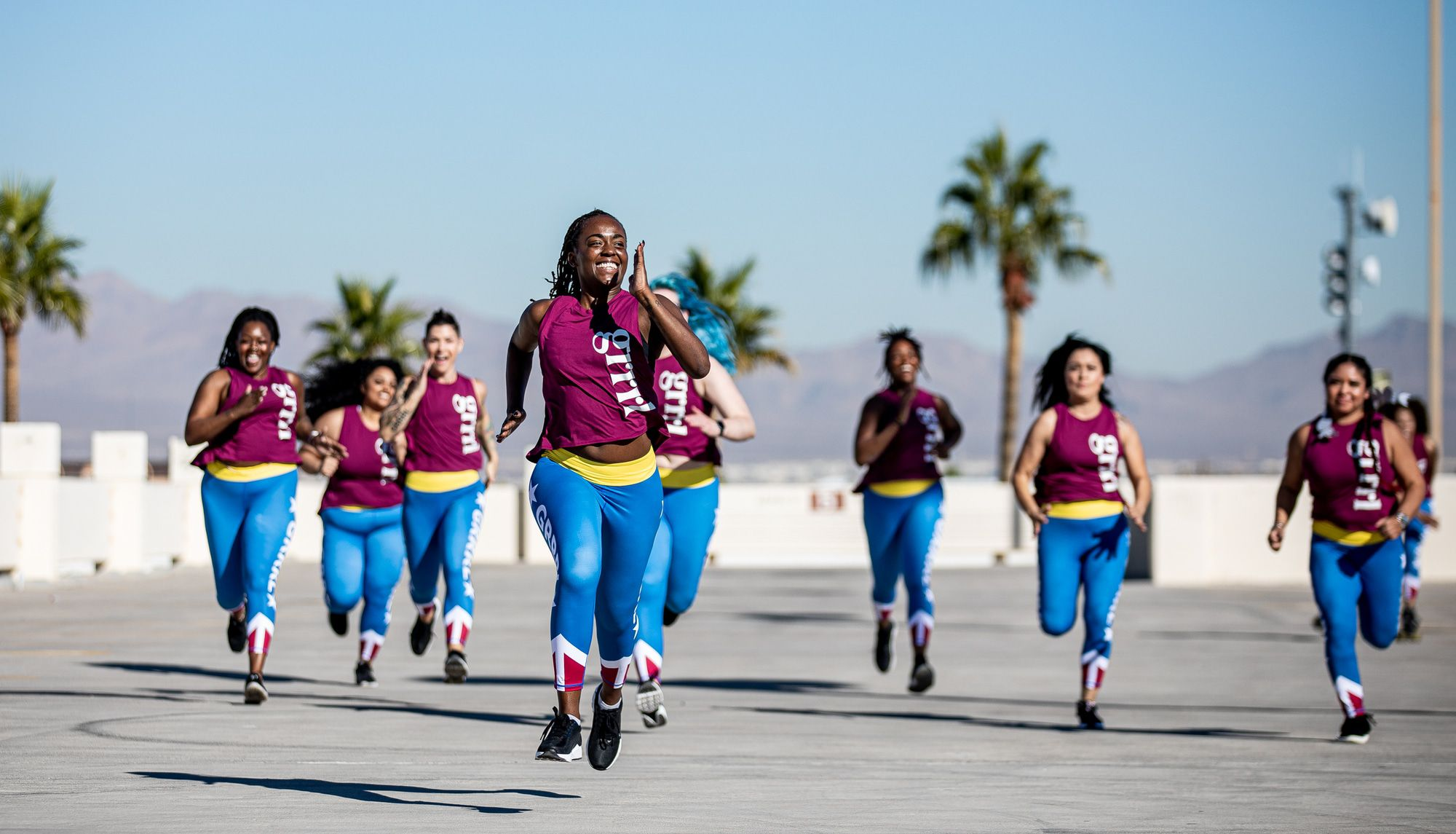 Forbes Magazine:
GRRRL potentially posits a pivotal change...
...in the trajectory of the lucrative athleisure sector, which is set to hit sales of $231.7 billion worldwide by 2024 but still has gaping chasms regarding diversity; the average US woman is now 16-18 (a UK 20-22) and sales of larger, technically plus-size clothing are forecast to grow at twice the rate of 'standard' sizes by 2020 but few sports brands are servicing the market and those that do tend to segregate the offer, offensively inferring large means atypical — blindly ignoring the statistical reality check.
Lululemon, for instance, stops dead at a size large which, according to the GRRRL team is smaller than at least 67.5% of American women. GRRRL offers an important alternative for women of all sizes — best not to mistake it for a plus size one-trick pony — that identify more with weightlifting than downward dogs. That's not to exclude the spiritual aspect of sporting enlightenment — there are few founders as evangelical or holistically-focused as Olson, who is vocal and articulate regarding wellbeing, self-love and acceptance and no activities are excluded, but the focus on the rougher, tougher fringe sports such as weightlifting, bodybuilding, martial arts and ultimate fighting undeniably offers a more potent vehicle for driving wider female empowerment.
Whatever women have been told they can't or shouldn't do is fuel to Olson's manifesto, compounding its viability as the must-have brand for the neo-protest era . The comparatively aggressive styling (there are muscles, everywhere) might not be everyone's cup of tea but it's certainly finding an audience, both because of and despite the visual language. While it may still be small fry in comparison to sports major players, since launching in 2015 its focus on female unification has brought home year on year sales increases of 200% and 30k+ consumers across 60 countries — 50 of whom are so militantly allied to its message they've had the brand's named tattooed on their bodies . This brand and its community mean business.
Competition
Edit
Competitive advantages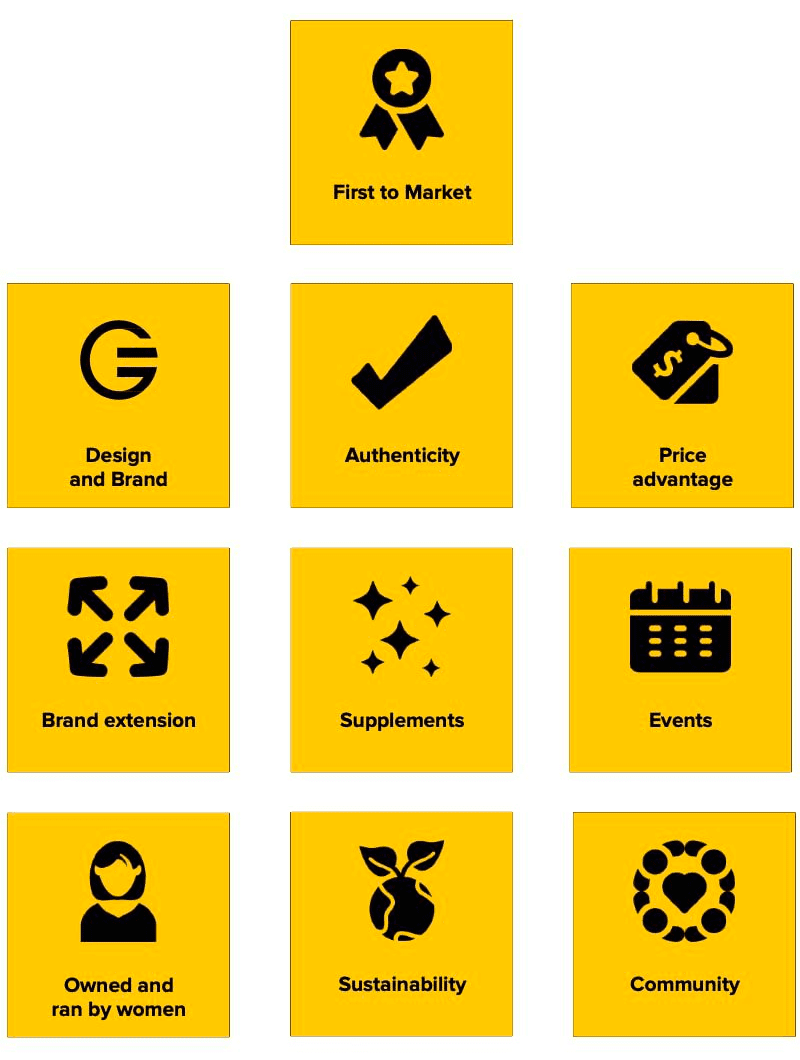 Vision and strategy
Edit
A revolution waiting to happen
Edit
Every ceiling we shatter, every opinion we change, every rule we un-write is one the next generation won't have to deal with. We believe in a world that is so much more than one with equal rights, although that'd be a good start. We believe in a world where women can be truly free. Free to have an education, free to have sexual self expression, free from racism, free from domestic violence, free from the oppression of negative self image, free from religious persecution. Free to be who they want to be, when they want to be, how they want to be. Free to be themselves. With no limits.
Use of funds
Edit
Recruitment to offer more senior roles for women - to support our growth we wish to add 3 senior management roles for women in fashion and technology.
Events - we want to take the brand on roadshow to major events and locations around the world to broadcast the message of womens' empowerment and body acceptance.
Technology to provide better experiences - to improve our GRRRLS' experience we have identified key technology to support our goal of helping women look and feel their best.
Sales into more digital and physical locations - we want to bring the GRRRL brand and message to new channels to introduce more women and girls to the brand and message of empowerment, equality and equity.
New Territories - body image and womens' empowerment are emerging issues for women around the world, especially in southeast and northeast asia. We'd like to bring the GRRRL brand to these markets to change the conversation and challenge conventional thinking.
The GRRRL foundation to support opportunities for girls and women in sport and in life to create a better future for all women. Your investment will also enable the creation of our NFP foundation - the GRRRL Foundation - to support and invest in womens' and girls' sport and sport related initiatives.
Why now?
National Eating Disorder Association has seen an
increase of 70% in calls as a consequence of the pandemic.
1 in 3 women in the United States either has a diagnosed
eating disorder or shows behavior consistent with
disordered eating.
1 in 5 teenage girls suffer from depression with the primary cause being body image or body image related.
Covid has given a deeper sense of isolation and
greater sense of gratitude for community and relationships..
Grrrl is changing the conversation from losing weight to
getting strong.
Grrrl is dismantling diet culture.
Our sizing is based on real body sizes.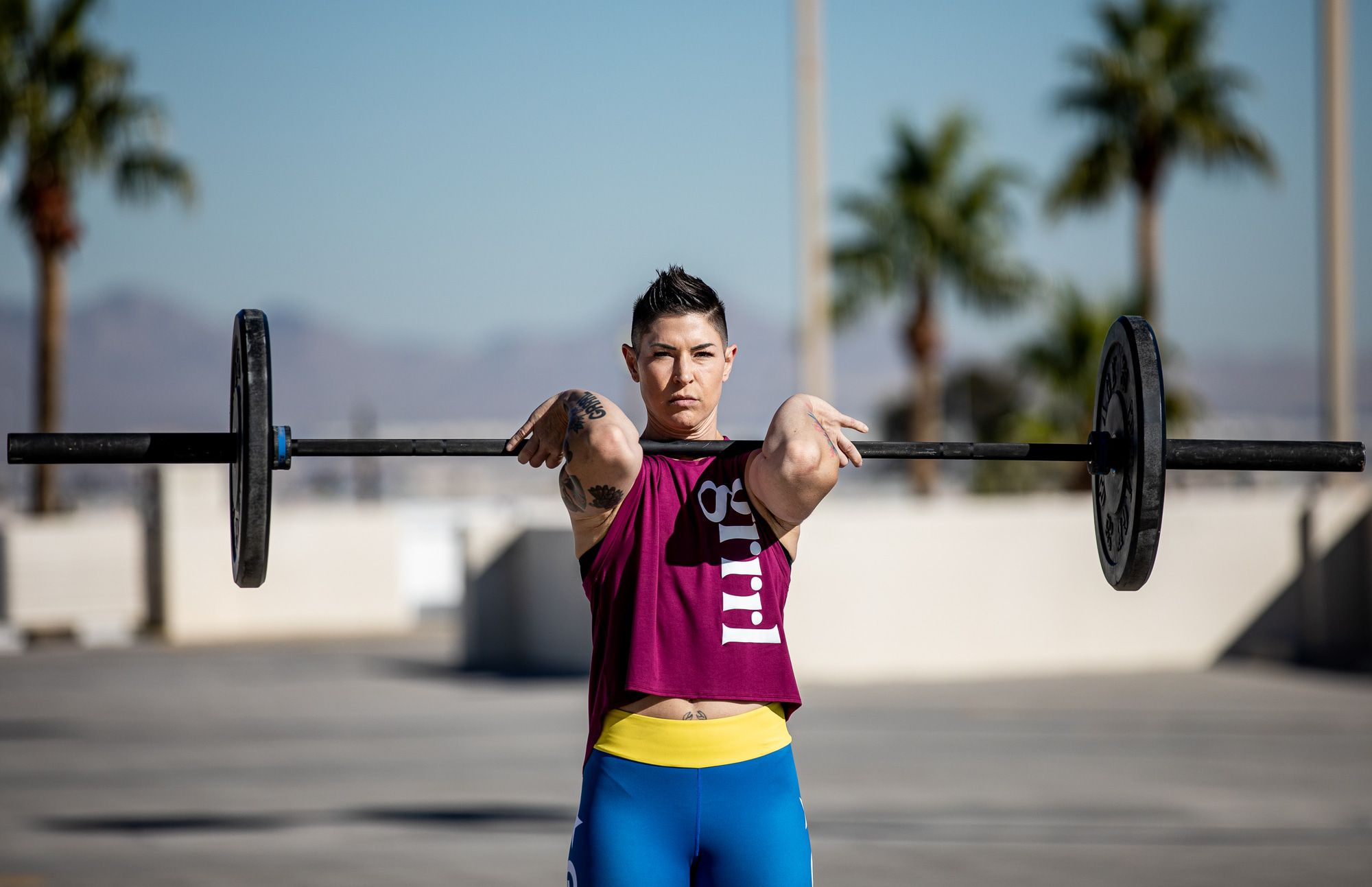 We are seeking growth capital to help us further widen our reach, and connect with more and more women.
Our company and mission has been supported by a range of private and institutional investors. Will you join us and them in changing the world?