Haatch is a pre-seed and seed fund founded by two successful entrepreneurs with strong commercial and investment experience.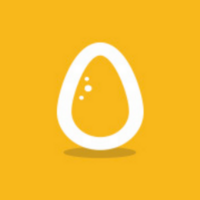 Key statistics

| Sector(s): | Fund geography: | Launched in: | Manager AUM: | Size of current raise: | Maximum income tax relief: | Capital gains tax relief?: | Loss relief?: | Target return: | Expected hold period: | Target Portfolio Size: | Minimum investment: |
| --- | --- | --- | --- | --- | --- | --- | --- | --- | --- | --- | --- |
| SaaS, B2B, Fintech, Digital Consumer | UK | 2013 | £20m | £5m | 27% | Yes | Yes | 10x | 5-7 years | 4-6 companies | £2,000 |
A fund with investment reach across the UK regions, run by established and successful entrepreneurs with a strong business track record.
A fund that grew out of a strongly performing angel syndicate, one investment which delivered a realised return of over 30x invested capital.
A fund targeting an industry-leading return with a distinctive investment strategy.
Founded by Scott Weavers-Wright and Fred Soneya in September 2013, Haatch began as an angel co-investment joint venture under the brand "Haatch Angel". With its success it grew into a formal EIS fund, launching to public investors in 2017. Today, Haatch backs startups "that can exhibit highly scalable and disruptive models by enabling digital transformation".
Haatch is a team of hands-on value creators. They are proud that their team "has been there, having built, scaled and sold companies". It uses that knowledge, experience and network to accelerate the growth of portfolio businesses via its 'Smart Money' approach, providing support in many areas, including go-to-market, digital development and marketing.
Key managers
Edit
Fred Soneya
Fred is a partner and co-founder of Haatch. Fred began his career at Kiddicare, where he was responsible delivering several of Kiddicare's market-leading ecommerce projects before Kiddicare was acquired by Morrisons. At Morrisons, Fred oversaw digital innovation, leading Morrisons efforts online alongside Scott, before leaving to co-found Haatch together.
Mark Bennett
Mark is a Partner at Haatch and Vice President of Android GTM at Google, leading Google's global team supporting Android ecosystem partners. Mark was previously Google's Hardware Partnerships lead in APAC, and led Google Play's international business. Before Google, Mark was the Managing Director of Blinkbox Music, where he grew the music streaming service to over 2.5 million users in 18 months.
Simon Penson
Simon is a Partner at Haatch. Another serial entrepreneur, Simon bootstrapped Zazzle Media, a digital marketing agency, to over £1m operating profit in under 6 years. Soon after, he sold to IPG, one of the world's largest advertising businesses, in a deal worth up to £37 million. After Zazzle was acquired, Simon joined Haatch full-time and is now part of the team responsible for investment and portfolio management.
Scott Weavers-Wright
Scott is a partner and co-founder of Haatch. Scott is a serial entrepreneur who founded, grew and sold two businesses prior to Haatch. The first, Kiddicare.com, was an e-commerce business sold to Morrisons for £70m in 2011. The second, Elevaate, was a platform enabling online retailers and suppliers to manage online sales programmes. Elevaate was sold for $25.7m after four years to Quotient, a US-listed business
Investment strategy
Edit
Haatch is a generalist early stage fund that follows an investment strategy focusing on areas the team knows well from previous business experience. This leads the team to focus on software-as-a-service, on-demand, gig-economy and digital consumer business models in particular.
Haatch invests in both pre-seed and seed businesses, with a sweet spot for companies with a product and some early traction. This strategy aligns with the start-up program Scott and Fred ran while at Kiddicare, which identified, incubated and mentored promising businesses, some of which have since sold for over $1 billion.
Haatch's strategy has a good reach across the UK regions, with Haatch's main office based near Peterborough in the Midlands. Over the past 8 years, the team has invested in a portfolio now averaging over 10x investment value before tax relief. The EIS fund portfolio includes businesses such as pubX, Aerocloud Systems and Toothfairy.
The team is composed of 6 investment professionals and regularly invests personally alongside the fund. To date, the team has committed capital equalling 12% of total invested assets, meaning the team has significant alignment and 'skin in the game' when managing investors' capital. Alongside the partners, the team has backgrounds in finance and startups.
The target portfolio size for each EIS investors is 4-6 companies, which is quite concentrated compared to some other managers. The fund writes initial tickets into companies of between £100,000 and £500,000, with the ability to follow-on where its portfolio companies continue to grow and perform.
Past investments
Edit
AeroCloud Systems
Edit
AeroCloud Systems provides innovative IT solutions for the aviation sector. AeroCloud's predictive AI, resource management and planning tools now hold together operations across multiple different departments in airports around the world.
MoneySavvy
Edit
MoneySavvy builds financial services intended to help financial advisers. The company provides a platform to manage household finances, loans & mortgages, savings, investments, and pensions in one place, thereby enabling financial advisors to connect with their customers.
PubX is building the future for digital publishers. Using an AI-powered dynamic pricing tool, PubX empower publishers to make more money from their real-time marketing. PubX is run by Andrew Mole and Nick Feneck, two successful entrepreneurs who have started and exited a company in the same space previously.
Tooth Fairy
Edit
Using the UK's first dental video calling app, Tooth Fairy connects patients direct to a dentist. Tooth Fairy partner real dentists with smart tech to give you all the convenience of an app, without cutting any clinical corners.
Plend is a peer-to-peer lending marketplace connecting vulnerable borrowers with socially-minded investors. Built on the belief that one size doesn't fit all when it comes to credit, Plend's marketplace provides loans at affordable rates which are funded by people who are looking to make a real difference.
As this Fund is an EIS fund, upon investing you will gain access to new investments made by the fund manager on your behalf. Please note that the companies set out above are past investments by the fund manager and are presented for indicative purposes only.
Track record
Edit
The below chart shows the fund's historic performance, represented as if you had invested £100 in the relevant year. For example, the '2018/19 fund' bar relates to what a £100 investment made in the 2018/19 tax year is worth today. As venture capital investments take time to mature, older investments typically have better performance than more recent investments, providing there is good fund performance.
Current value of Haatch's previous funds[1]
Fund fees
Edit
Expected annualised fee: 2.00%
This is the expected total fee of the fund, averaged across a 5 year hold period. This figure is an estimate only and below we set out the actual fees payable. Please note this figure does not include performance fees (as they are not guaranteed to be payable).
Breakdown
Edit
Initial fee: 10%
This fee is a one-off fee that is deducted upon investment into Haatch. It is not charged on an ongoing or annual basis. Haatch does not have an annual management charge.
Performance fee (on total return between 1-5x): 25%
Haatch takes a performance fee of 25% on any capital returned in excess of 1x your invested capital. This means if you invested £100 and the fund returns £200, Haatch will take a £25 performance fee, making your net return £175. Haatch's performance fee is calculated on a per company (not portfolio) basis.
Performance fee (on total return over 5x): 30%
Haatch takes a performance fee of 30% on any capital returned in excess of 5x your invested capital. This means if you invested £100 and the fund returns £600, Haatch will take a £130 performance fee (£100 from £100-500 and £30 from £500-600), making your net return £470. Haatch's performance fee is calculated on a per company (not portfolio) basis.
The Expected Annualised Fee set out above is intended as a fee estimate only. Further receives an initial commission (3.0%) and a trail commission (0.0%) on funds processed for the fund manager. Commission is paid by the fund manager, so there is no additional charge to you. The fund manager does not charge fees to investee companies.
Expert view
Edit
The view is provided by Hardman & Co
Since Haatch Ventures started investing in 2019, the Haatch team has invested £10m through 60 rounds into 40 companies. Of these, £2m has been made into 16 SEIS investments, with most of the rest being EIS. The weighted average uplift is 57% on the portfolio as a whole, which is substantial, given its immaturity.
The fund investments have all been made since 2019, so it is way too early for exits from this portfolio. Of the earlier ventures invested in by Haatch Angel before 2019, three have been failures, and one was a huge exit – Elevaate. A member of the Haatch team had an executive role in the latter, making it slightly unconventional for an angel investment. Although the invested capital of £253,000 was small, the aggregate multiple across these was a staggering 34x. Of the active angel investments, all are showing significant uplifts, based on subsequent funding rounds. The total unrealised multiple across the unrealised angel investments is 4.6x.
Given that the Haatch team has only been investing since 2013, a limited number of exits is to be expected. Although the data are limited, they show good signs of promise.
References
Edit
↑

Based on having invested £100 in each fund set out below.