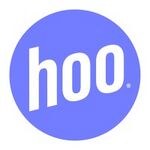 hoo wants to change the hotel booking experience for the better by allowing customers & hotels to negotiate rates directly via their end-to-end platform. With access to 100K+ hotels and a hotel content licence agreement with Google now is your chance to invest alongside existing investors.
An experienced team from tech, marketplace, and exchange trading
Secured access routes to inventory of over 100K+ hotels
Inventory integrations: STAAH, Eviivo, HotelRunner, Amadeus & MEWS
hoo has secured a hotels licence agreement with Google.
The online travel agent (OTA) market is expected to generate in excess of $830bn by 2025 but can create a false impression of competition & value. Guests think they are getting the best deal when in fact, the price is controlled by the OTAs, & then hotels are squeezed with commission rates rising from 15% to +25%.
With hoo guests make an offer that fits their budget and hotels choose what they are willing to sell for. This negotiation happens in real-time between hotel and guest and is handled through our end-to-end platform using automation and business rules configured by the hotel.
The industry has started to take notice. We've agreed a hotels licence agreement with Google along with leading inventory providers such as STAAH, eviivo and Amadeus.
It's time to open this opportunity to consumers. We've demonstrated this online behaviour with:
51% of guests want to make offers - successful Make an offer bookings Vs Book it Now*
23% success rate - offers ending in a new rate agreed*
(*See FAQs for further details & sample size)
Now raising funds to:
Optimise negotiations with data insights, room upgrades & explore new monetisation feature potential
Scale hotel coverage through integration with more providers
Scale user growth and make hoo known for value & fairness.
Adrian Murdock - Co-Founder
Co-founder, bubble, one of the UK's leading childcare apps. Previous experience includes Betfair & Head of New Markets at notonthehighstreet.com.
Duncan McKenna - Co-Founder
Experienced technology CMO having founded a marketing agency before moving to in-house roles at SuperCarers and Ezra
Sebastian Lewis - Co-Founder, NED
Previous CEO, Mettrr, a UK and US DIFM website builder - an early crowdcube secondary market exit & was Equity Options Broker for a financial exchange.
Paul Lewis - Finance Director (Part-Time)
Extensive experience in both Hospitality & Technology sectors. Currently CFO at Bloc Hotels, previously FD at Qbic Hotels, FD at Beds & Bars, and held senior positions at Genesys & Datapoint.
Rob Morgan - Director (Part-Time)
Founder, Bloc Hotels & has worked with several businesses in media, tech & mining. Former MD in UBS's equity derivatives department.
Louis Peacock - Investor / NED
Louis was Global Vice President of Customer Success at Anaplan, part of the executive team who helped to IPO the business via NASDAQ in 2018. Currently Chief Customer Officer at Talkwalker - a social listening tool.
Ben Carter - Board Advisor
Ben has led the marketing strategy at some of the UK's biggest ecommerce success stories, including CMO at Purple Bricks and MD roles at Just Eat, Betfair and notonthehighstreet.com. He was recently appointed the new CMO at Dunelm.
To invest in Hoo, click here.
To contact Hoo, click here.