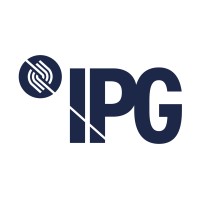 IPG is replacing the diesel generator with a pollutant-free, low-cost, multi-fuel alternative.
£1m pilot project with National Highways and Cranfield University
In-kind support from a leading global generator rental company
Global diesel genset market set to almost double to $30bn by 2030
Compatible with Hydrogen, HVO, Biofuels, Natural Gas, and Diesel
IPG believes diesel generators are the dirty secret of the energy transition. From temporary power at construction sites and festivals to backup power for hospitals and data centres, on-demand, distributed power is essential.
Diesel gensets accounted for 53% of the distributed power market in 2019, with their value set to almost double to $30bn by 2030. IPG needs a net-zero replacement for this industry giant, yet progress is slow.
Replacing diesel generators means businesses switching to hydrogen or biofuels. Yet, with no clear, single, fuel of the future, businesses cannot risk the switch to generators designed for just one fuel. But without this demand, fuel suppliers won't invest in greater production – a chicken-and-egg scenario that could stall climate action.
The IPG Flameless Generator aims to break this cycle.
Its patented flameless combustion delivers pollutant-free power from any fuel, giving businesses confidence to switch to net-zero fuels today knowing they will always have clean power on demand.
Substantial accomplishments to date
IPG has received £1m to undertake a prototype project with National Highways and Cranfield University, having also received in-kind support from a leading global generator rental company.
IPG is building strong commercial traction with leaders in construction, generator rental, and mining. Key achievements include:
In-kind support of equipment to the value of ~£57,000 from a leading global generator rental company.
A letter of support outlining ambition to explore participation in product trials from the same leading global generator rental company.
Commercial discussions with leading UK construction companies and international mining group for participation in product trials.
IPG has secured strategic partnerships with development and manufacturing experts, which is key to creating a fully-costed, stressed-tested blueprint for volume production of its product. Partners include:
Chasestead - prototype and low volume production specialists
Perfect Bore Manufacturing - precision grinding and boring specialists
QSIL - leading producer of fused quartz and technical ceramics
Rotrex - supercharger and compressor manufacturer
SDE Technology - tier-2 automotive manufacturer
Zircotec - temperature-resistant coating specialists
IPG has received multiple award wins and shortlistings, and has been featured in leading industry publications.
Monetisation strategy[1]Edit
IPG intends to sell and rent IPG Flameless Generators to B2B customers:
The business model for its MVP pilot trial partners in its beachhead markets is already to buy, lease, or rent its existing generators.
Direct and indirect sales revenues would reduce the capital intensity of its rental model and increase total unit demand, helping to lower manufacturing costs.
Rental or Energy as a Service (EaaS) would secure recurring revenues and IPG believes would open additional revenue channels from renewable fuel supply, leveraging cost and carbon arbitrage potential from its fuel-flexibility.
IPG 'contract manufactures'' its product to supply chain partners, which it believes creates a low-cost scalable blueprint for production that can be deployed in new territories to match anticipated growing demand.
IPG is proving its value proposition in adjacent markets (EV charging, grid infrastructure) via innovation projects that validate its scaling potential.
Use of proceeds[1]Edit
IPG is raising to enable customers to replace their diesel generators. These funds will be allocated as follows:
Staff & New Hires - 50%
Product development & Trials - 30%
Overheads - 15%
Marketing - 4%
Patents - 1%
Its target timeline is as follows:
2022-23 – MVP trials
2023-24 – Commercial trials
2024-25 – Low volume manufacturing
2025-26 – High volume manufacturing
Please note the company valuation listed on the campaign is £15M as this is calculated on a fully diluted basis taking into account all future rights to equity including the employee option pool. Without taking this into consideration the valuation would be £14M.
Outstanding Commitments[1]Edit
The company currently has an outstanding project with Cranfield University as part of its National Highway's Project. The work due on this project is at an agreed maximum cost of £120K. This work is still owed and has been factored into cash flow forecasts, the company believes that the value of this work to be £80K.
Chairperson: John Martin Rushton-Turner
CEO: Toby Gill
CTO: John Grainger
Senior Product Manager: Brett Moolenscot
Senior Operations Manager: Lauren Franklin
References and notes
Edit