Improving lives through better nutrition with award-winning low-sugar products.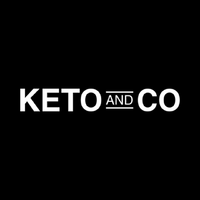 Public Benefit Corporation improving lives through better nutrition
2000%+ revenue growth over the last 4 years
Sold in over 4,000 grocery stores, nationwide
30,000+ 5-star reviews across platforms
Portfolio of 30+ products, including award-winning Brownie Mix & Granola
250,000+ individual e-commerce customers in 2020
Proprietary patent-pending sugar replacer is high in prebiotic fiber
There's too much sugar in the American diet, and it's making us sick
In 1900, the average American ate 90lbs of added sugar per year. By 2020, that number had risen to over 150lbs; and over that same time period, rates of diabetes and obesity have skyrocketed.
Now sugar is everywhere. It has been added to foods for decades, including ones you'd least expect: salad dressing, sauces, bread, and even vinegar.
The evidence is mounting that sugar is making us sick.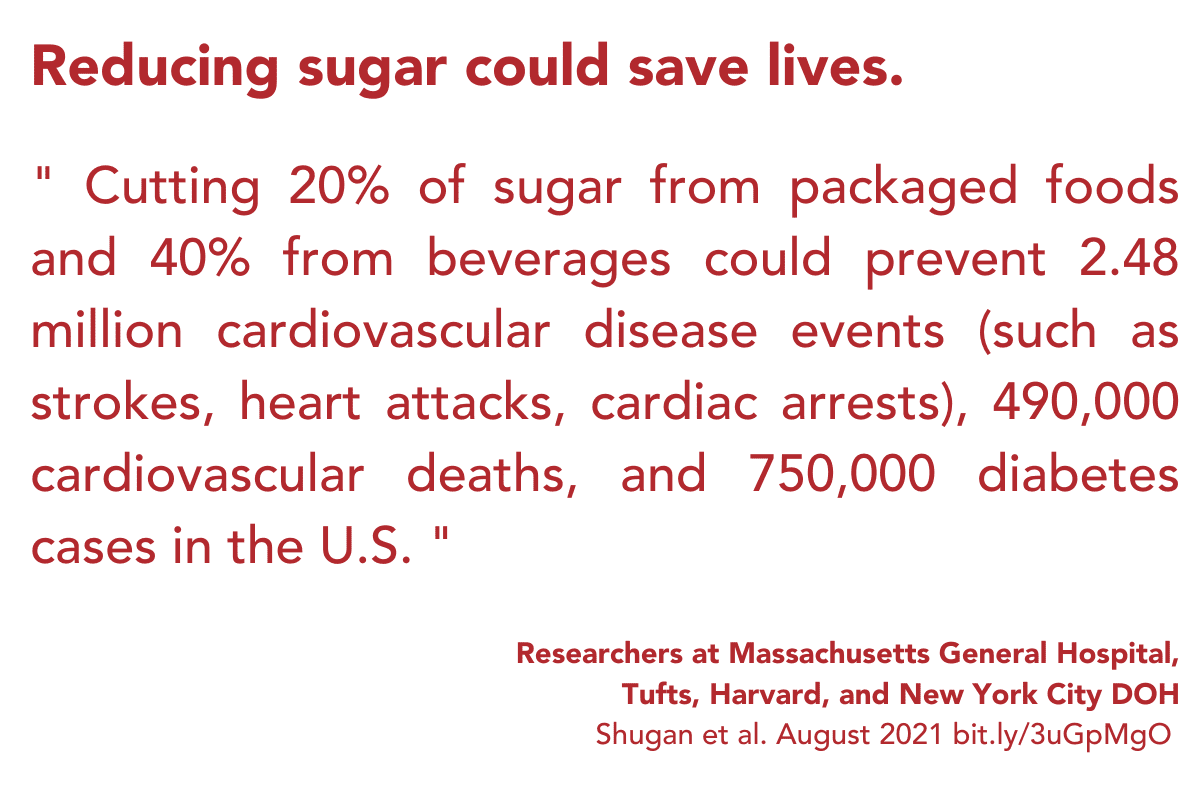 But breaking up with sugar is easier said than done—sugar is really easy for food manufacturers to add.
Sugar is inexpensive
Sugar makes food taste good
Sugar is addictive (which helps with sales),
Sugar even makes food last longer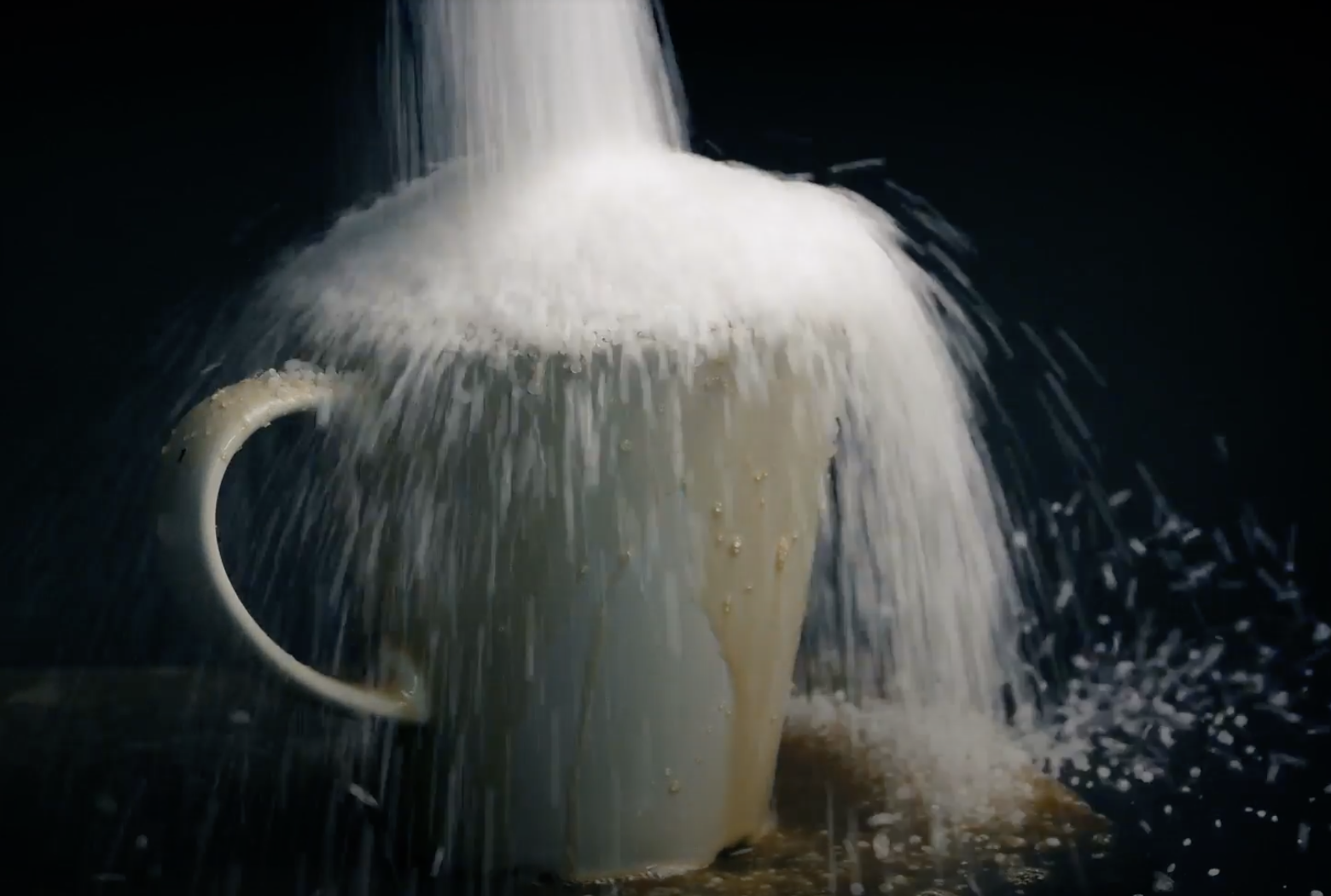 We removed 600K+ lbs of sugar from the American diet in 2020
Edit
In 2020, customers who chose Keto and Co products over full-sugar alternatives removed more than 600,000 lbs of sugar from their diets without giving up the foods they love.  
Switching to Keto and Co's award-winning, no sugar added products is an easy and delicious way for families to reduce the amount of sugar they consume.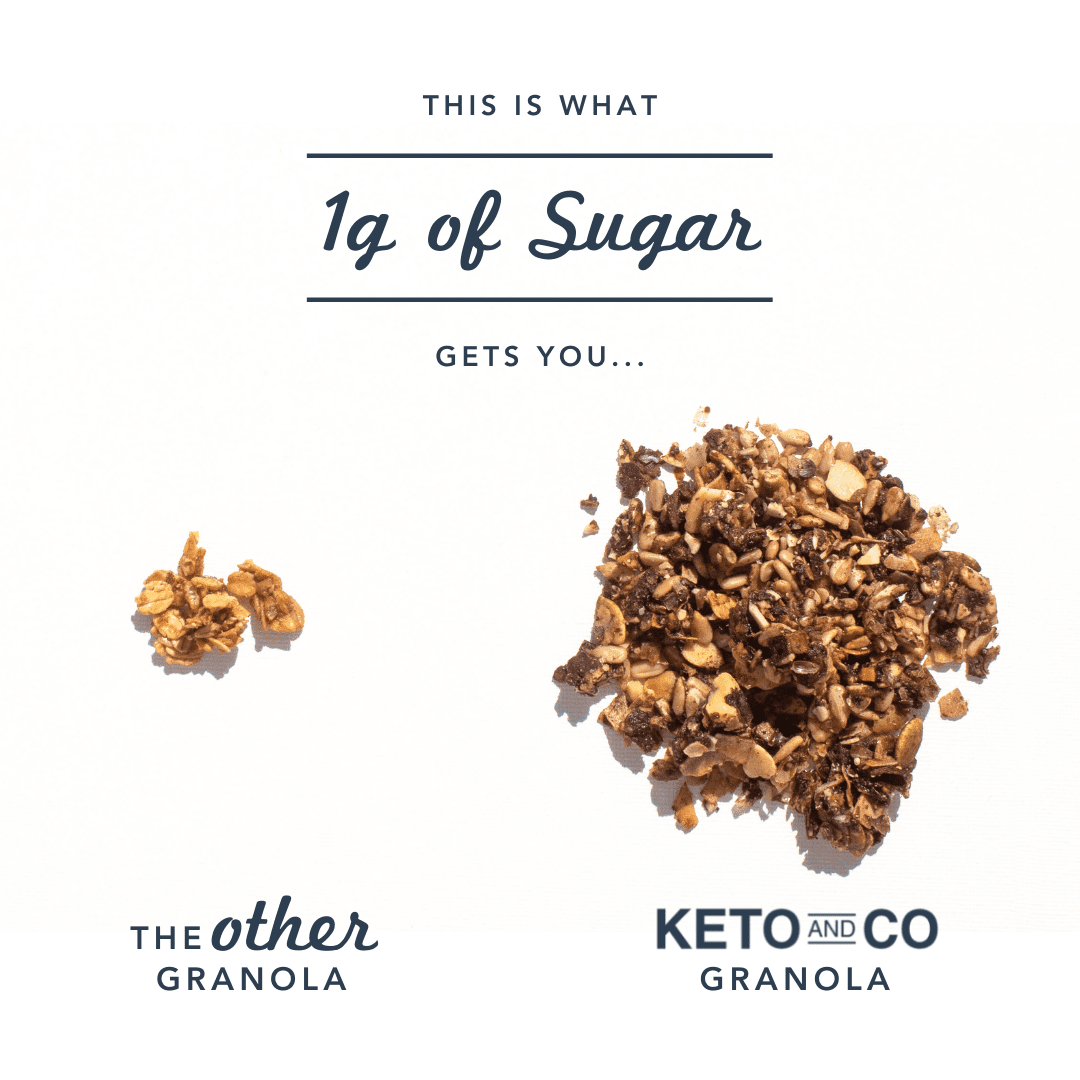 We know keto
Edit
Established in 2014, we are one of the oldest keto food companies. We've learned how to formulate truly keto products (it's hard!) and the pitfalls to avoid.
"Keto" in our brand name is a promise to our customers that we do the hard work to make sure the products really are keto. We scour trade shows looking for new keto-friendly ingredients, and vet each ingredient and supplier rigorously to ensure both consistency and quality. And, we systematically test our products both before and after they've launched to make sure they continue to meet our exacting standards.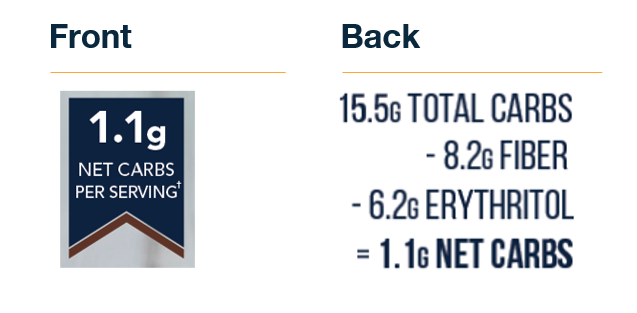 We list the precise net carbs to one decimal point on the front of the package, and we show the math we used to calculate net carbs on the back. We do this because we know that for truly keto consumers, every tenth of a gram matters—and customers that aren't keto appreciate it when a brand goes the extra mile for transparency.  
Our founder, Ted, follows keto to manage chronic pain. Ted's use of keto for his own health informs our transparency and uncompromising standards.

Award-winning products with  30K+ 5-star reviews
Edit
Just removing sugar isn't enough. Food has to taste good.  Our products have 30,000+ five-star reviews and have won awards for taste, texture, and high-quality ingredients, beating out the full-sugar competition.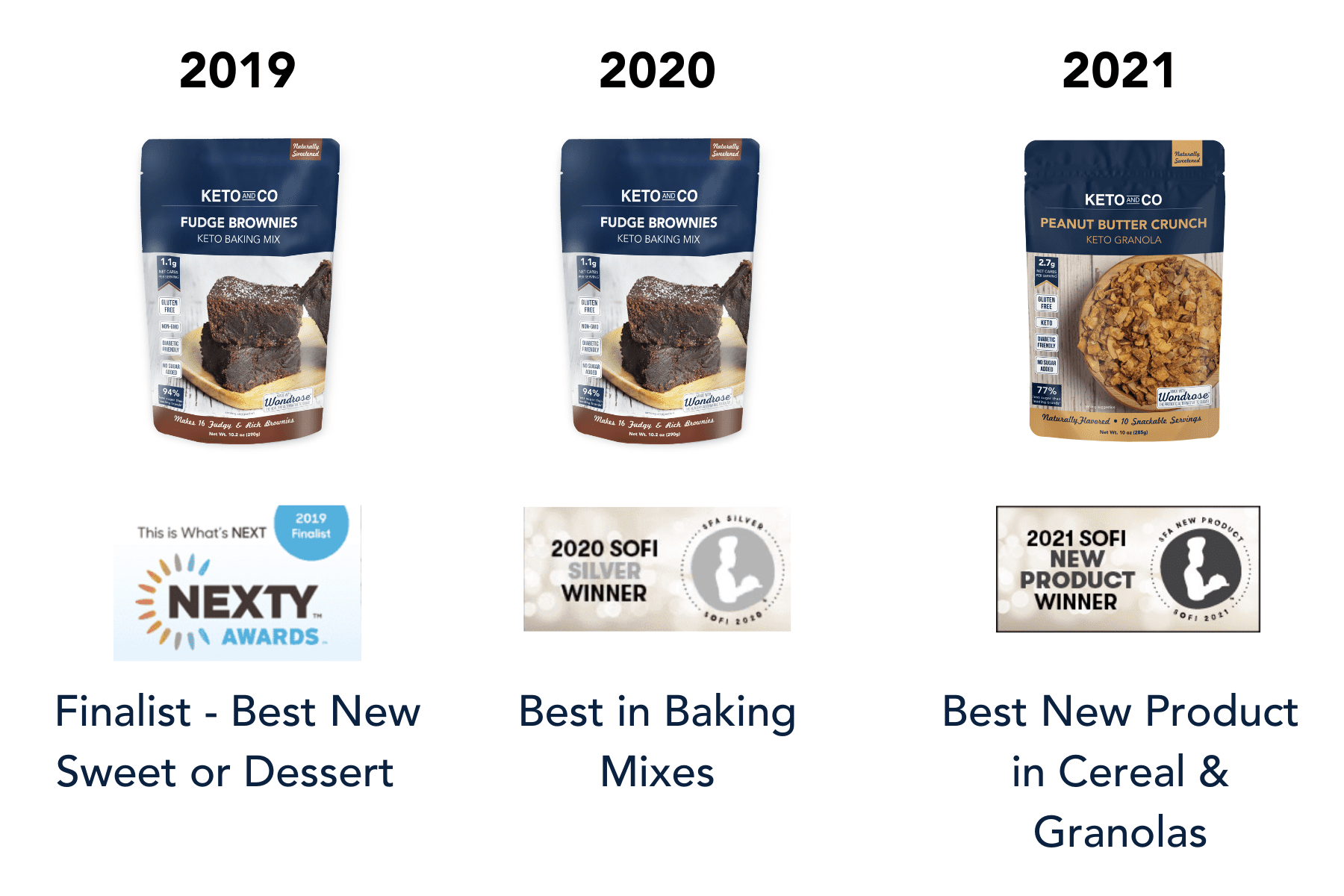 The pursuit of delight
Edit
The Keto and Co brand mandate is to create a delightful, healthful alternative to everything you would miss if you stopped eating sugar entirely.
We know we've done our job perfectly when kids ask for our products.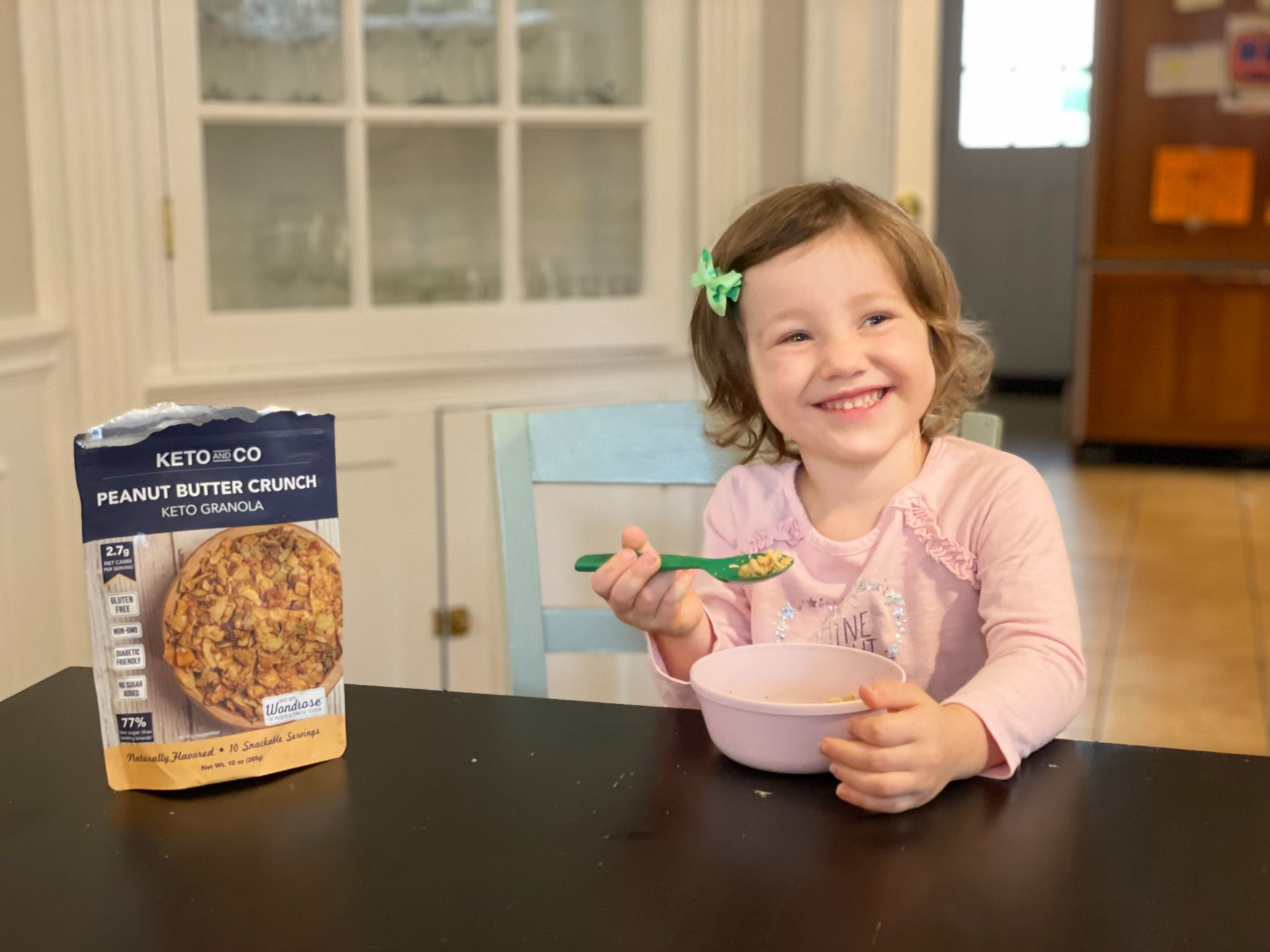 The founder's daughter, official taste tester of our granola line
Creating delight means exploring "what could be", and creating fun and interesting new takes on pantry staples:
Our brownies are fudgier than regular brownies
Our pancakes taste a lot like french toast
Our chocolate chip cookies are soft, with a texture halfway between a cookie and a cake    
When we create products with surprising and satisfying new attributes, that's when we capture the imagination. That's when we create delight.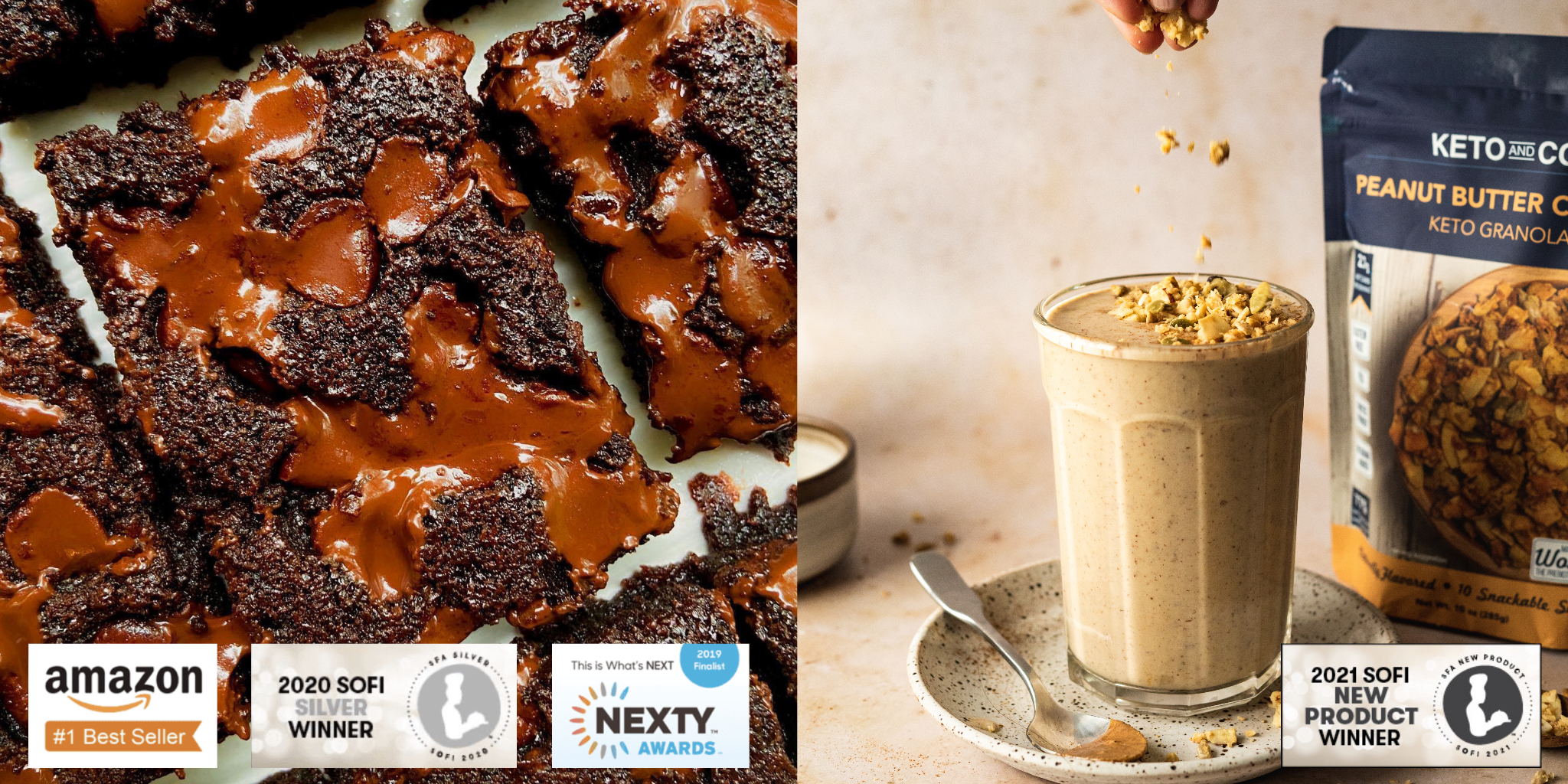 Available in 4K grocery stores nationwide
Edit
with 2000%+ revenue growth in the last 4 years
Keto and Co is already available in over 4K+ stores nationwide, including leading retailers like Whole Foods Market, Safeway, Wegmans, Kroger, and more.  We're also available 24-7 online on ketoandco.com, Amazon, Thrive Market, Walmart.com, and more. Our products have dozens of Amazon's Choice badges, and many have spent a year or longer as #1 bestsellers.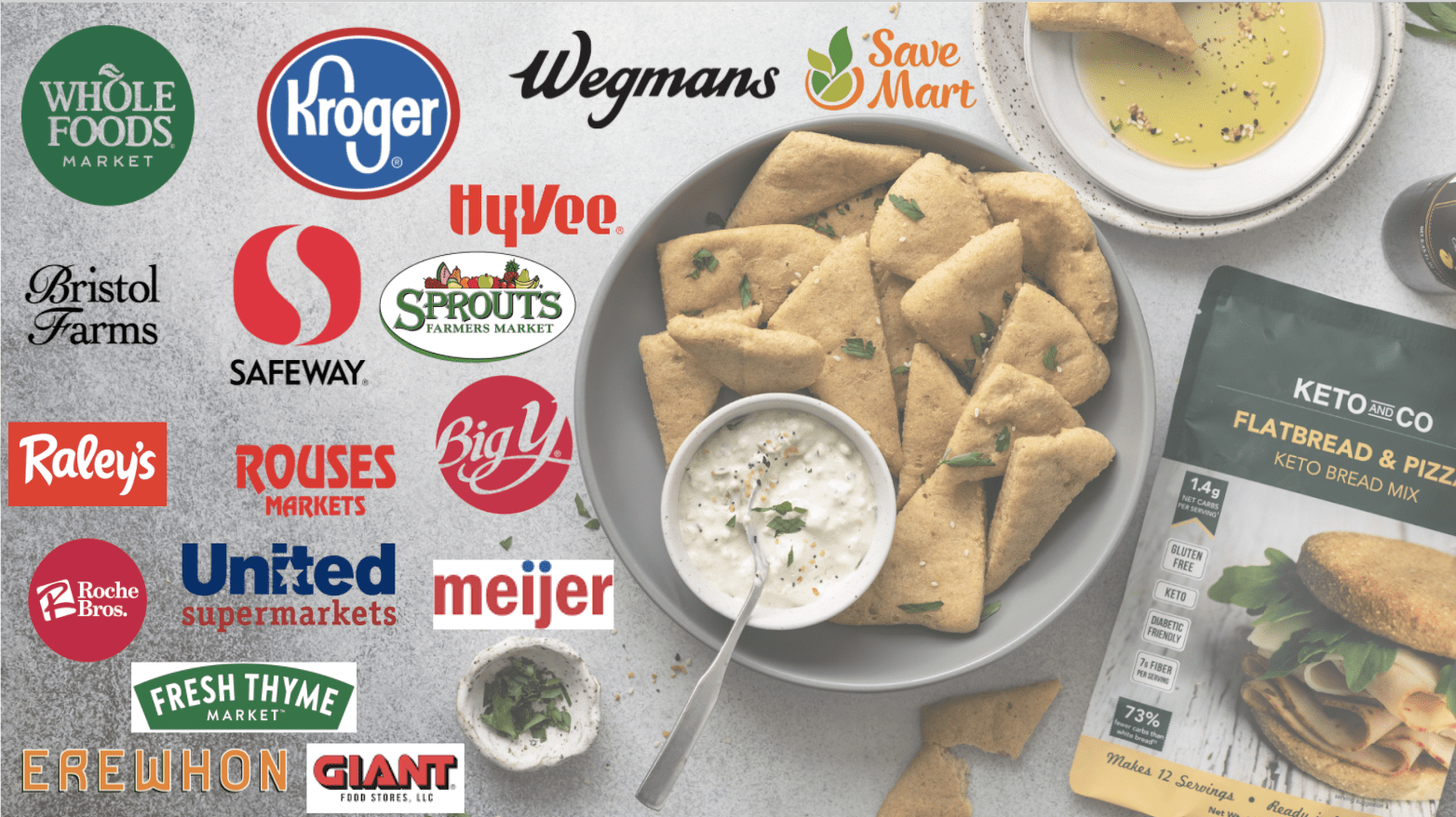 We've grown by over 2000% in the last 4 years, been on Inc Magazine's list of the fastest-growing companies in America, twice, and been named the 5th fastest growing company in Massachusetts by Boston Business Journal.
Revenue Growth
Edit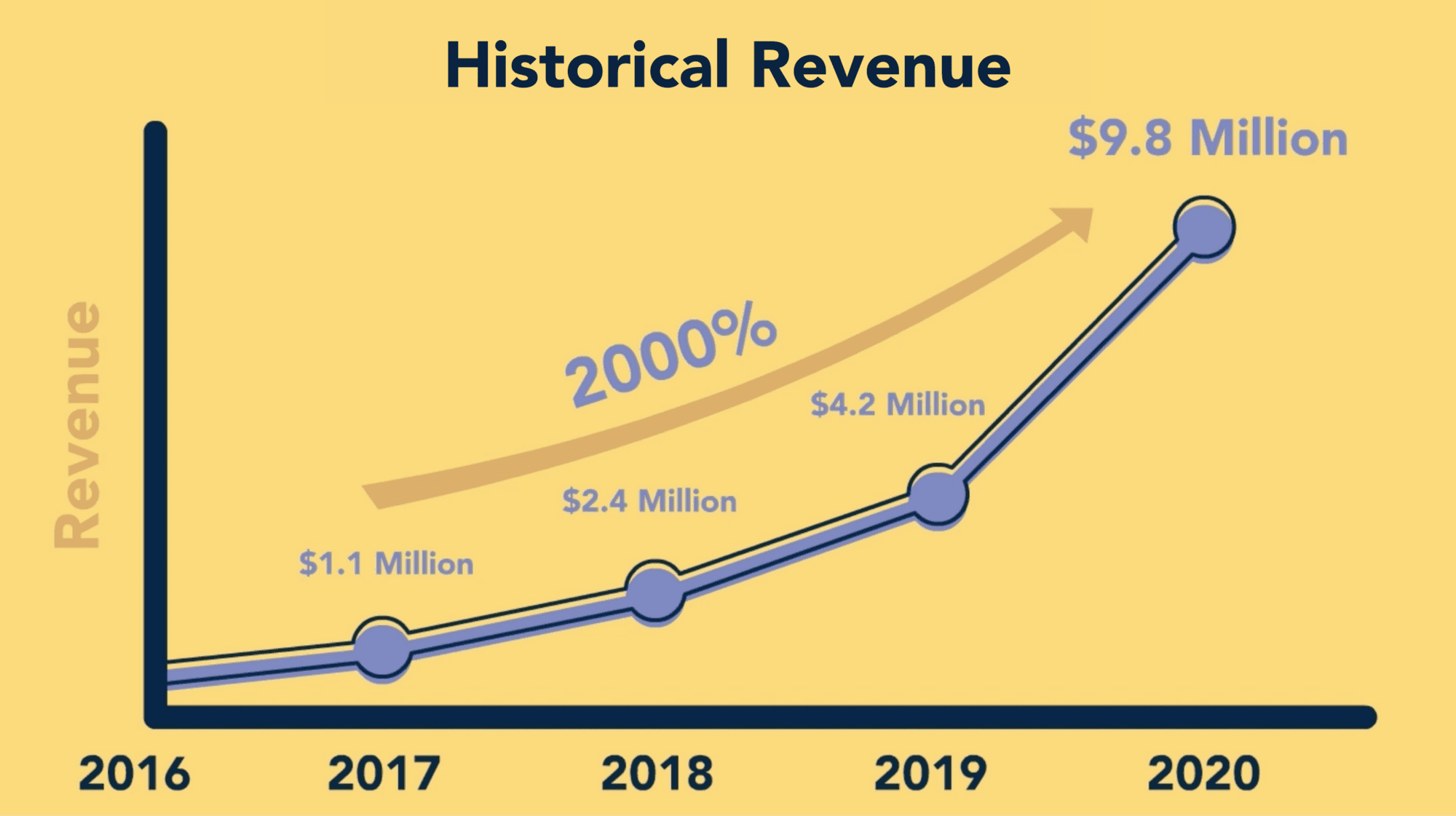 Gross Revenue
Hundreds of thousands of followers
Edit

Notable press coverage
Edit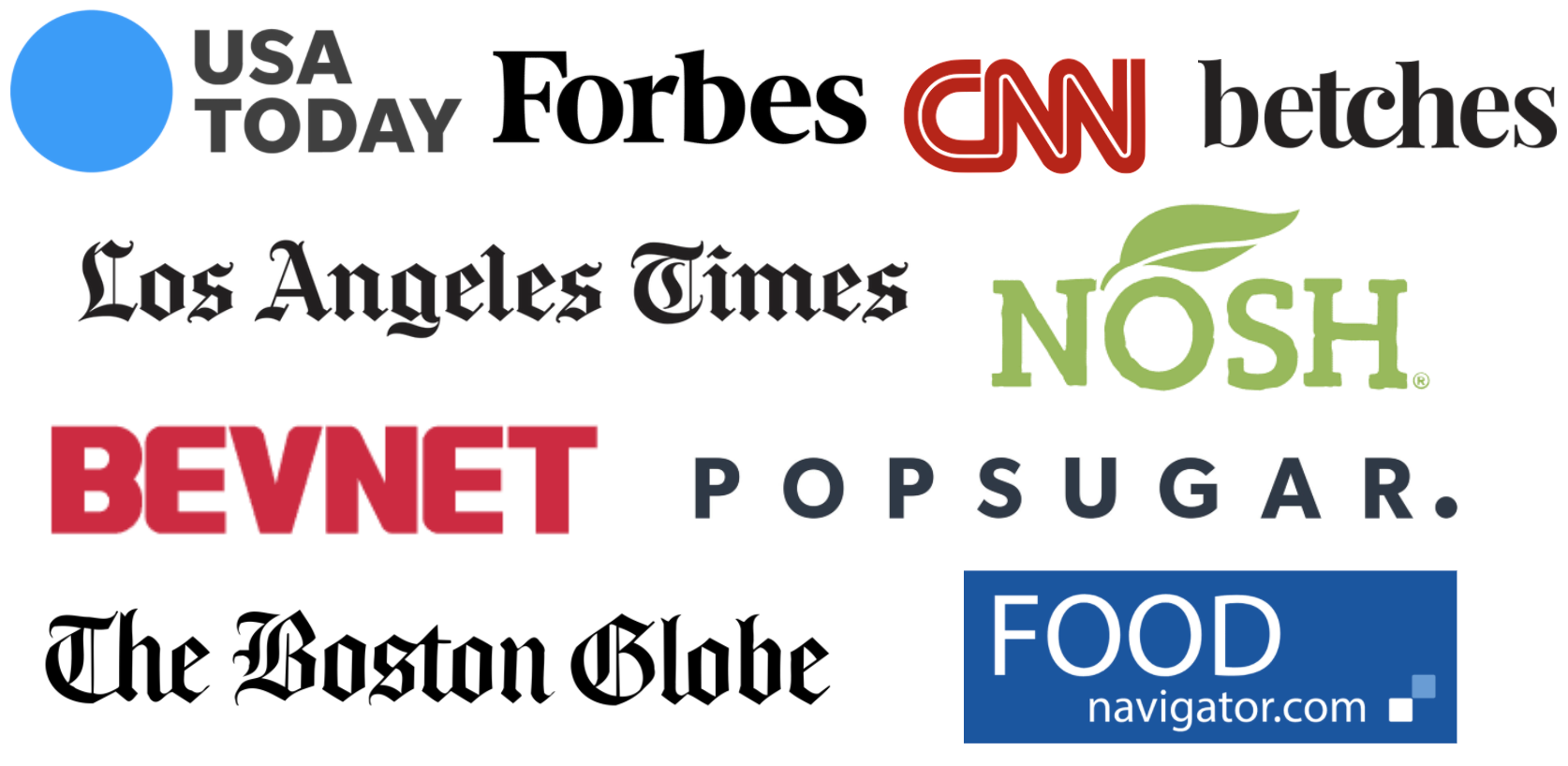 Customers
Edit
---
Stark, Raving, Fans
Since 2014, Keto and Co has been building an enthusiastic and loyal community of hundreds of thousands of customers all over the nation, seeking simple and delicious ways to reduce sugar and carbs in their households.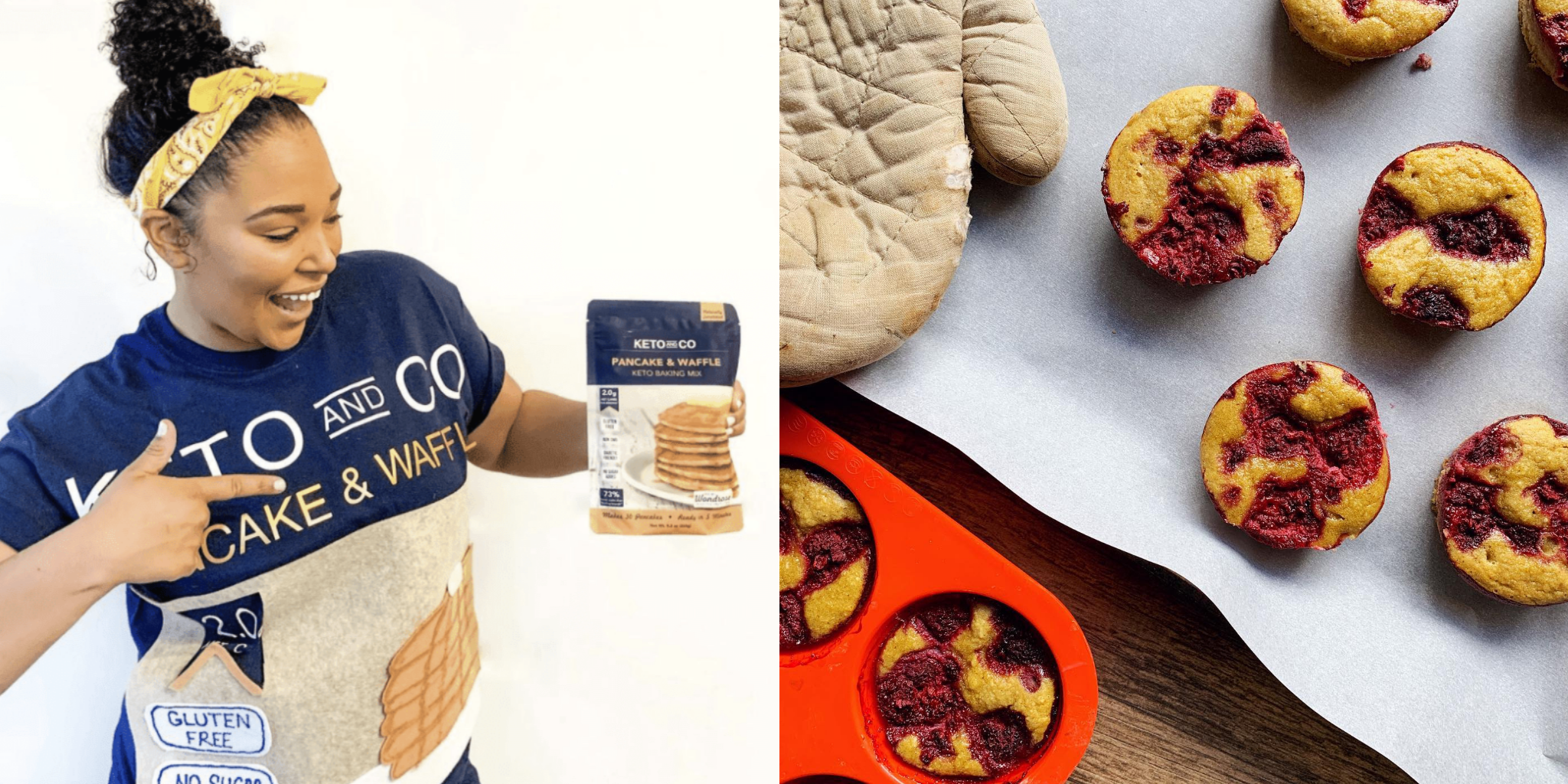 Given our name and nutrition standards, it is unsurprising that keto dieters make up about half of our customers.  But, you might be surprised to learn that non-keto customers make up nearly half of our customer base.  It makes sense when you think about it: Truly keto products are inherently very low in sugar.
You don't have to be keto to love a delicious, naturally sweetened, gluten-free, fudgy brownie that doesn't spike your blood sugar.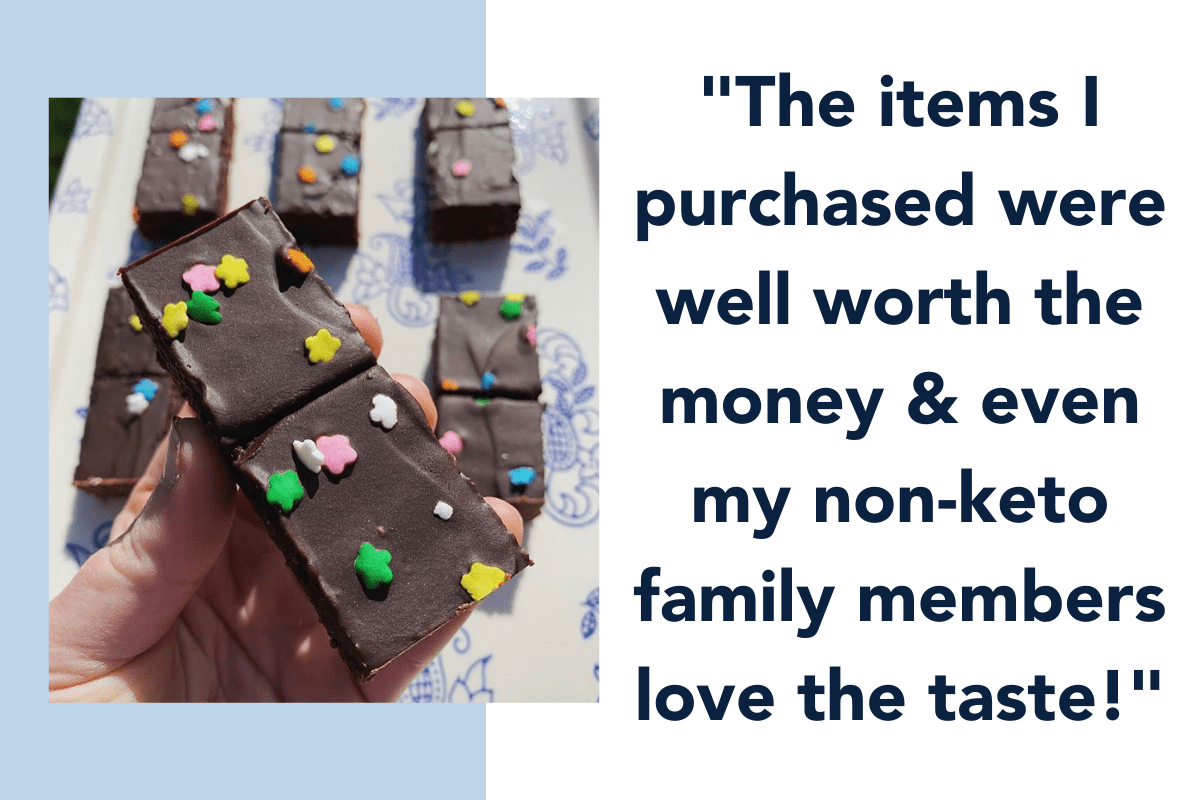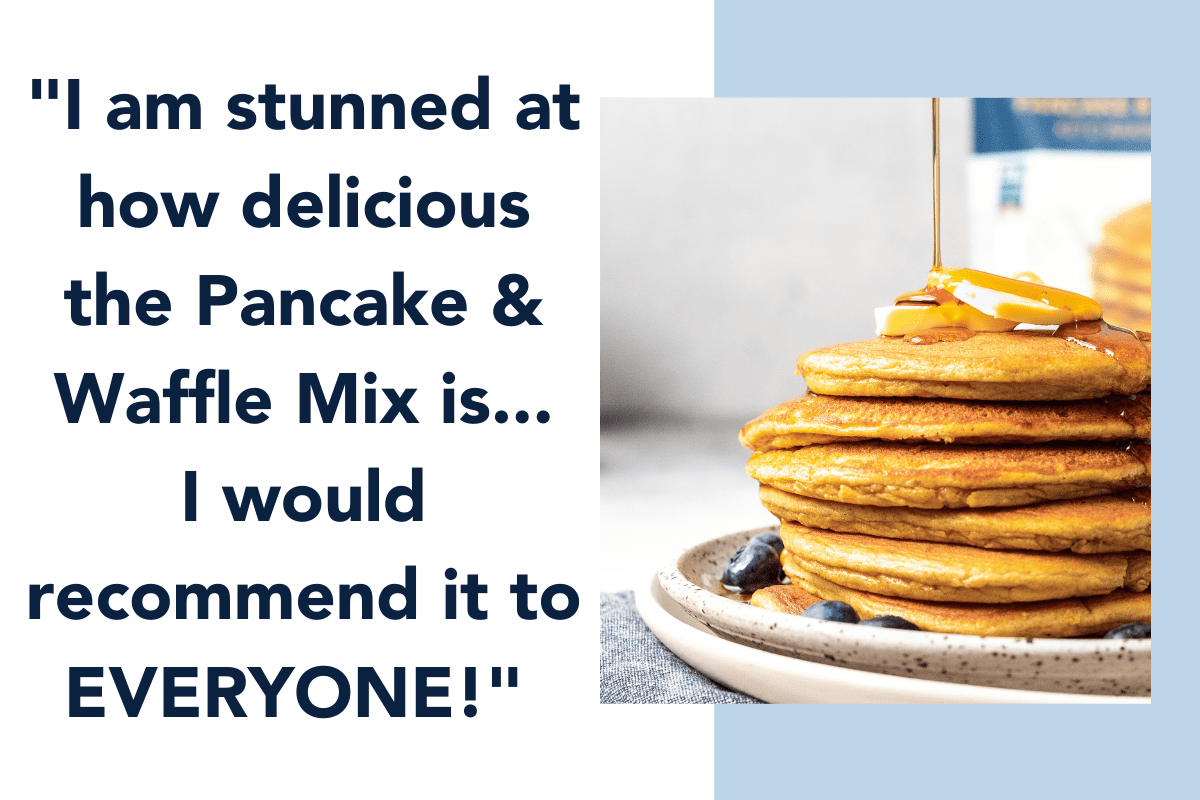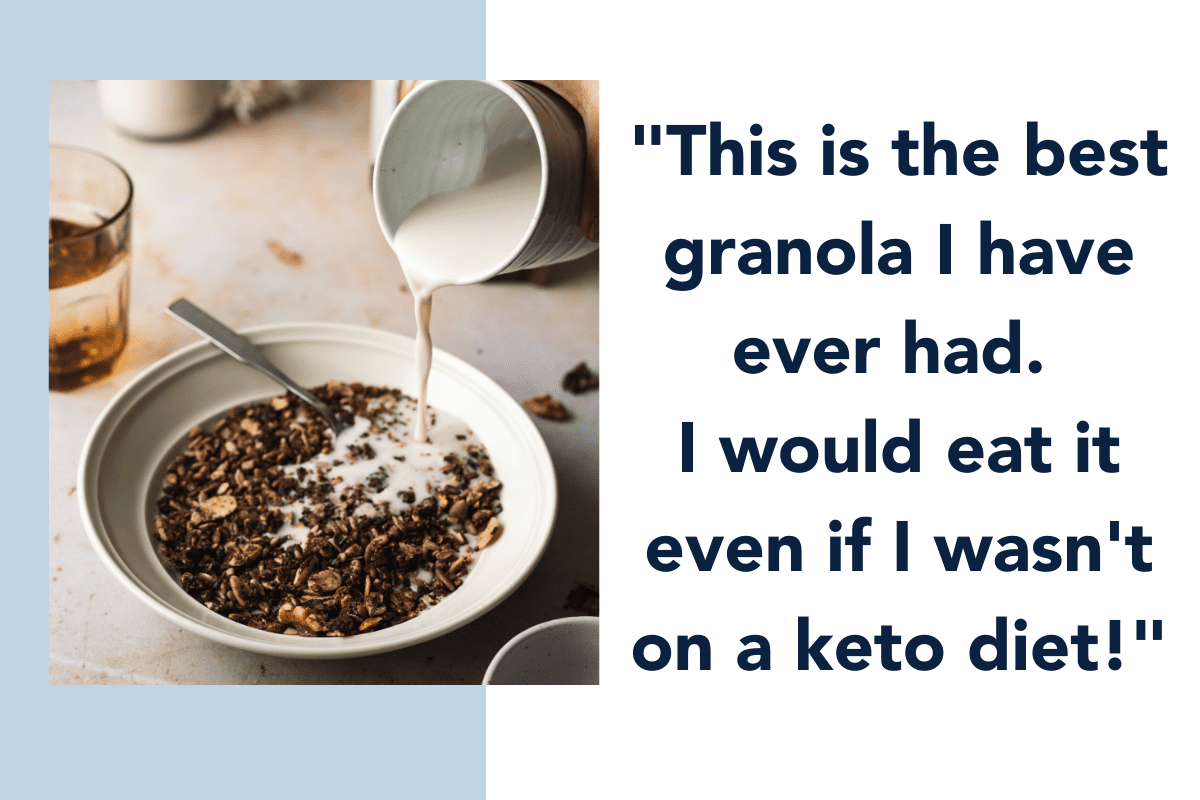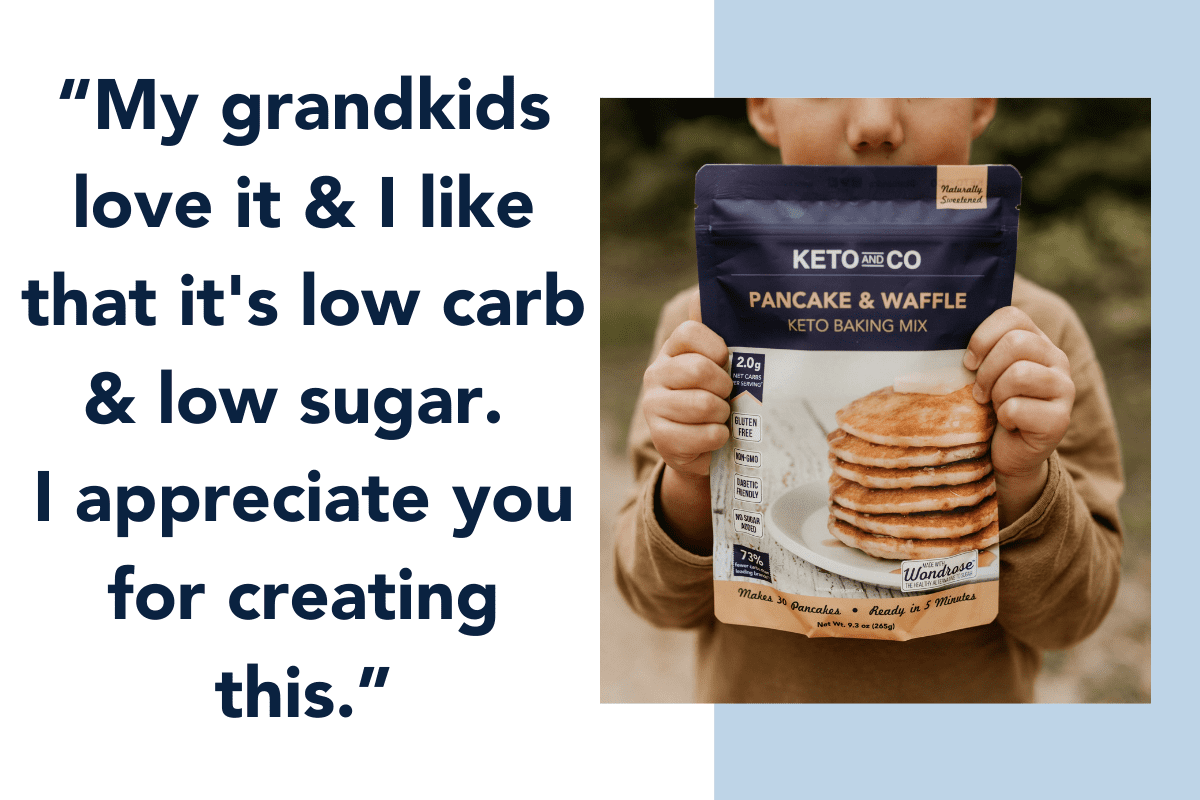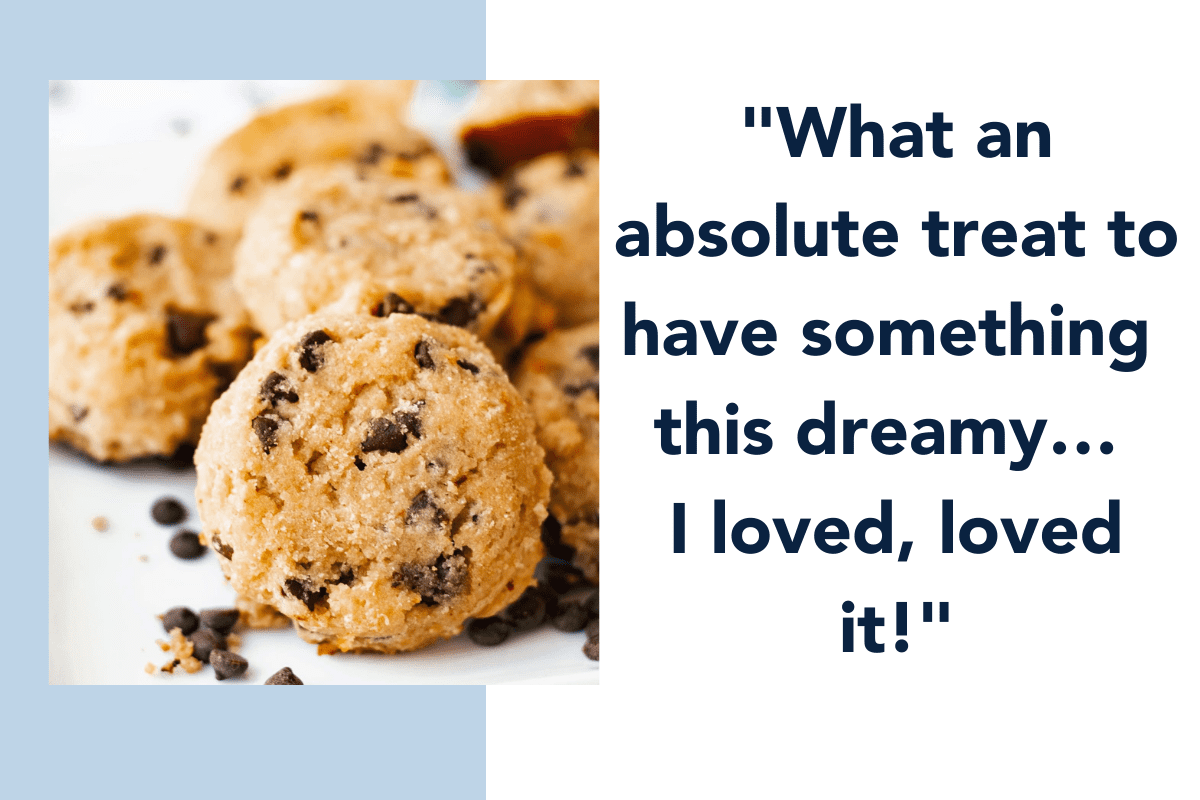 Business model
Edit
We use internet for speed and grocery stores to scale
Edit
for a faster, more efficient way to launch
We launch products online first; and, based on feedback from internet customers, we take the best products into national grocery distribution.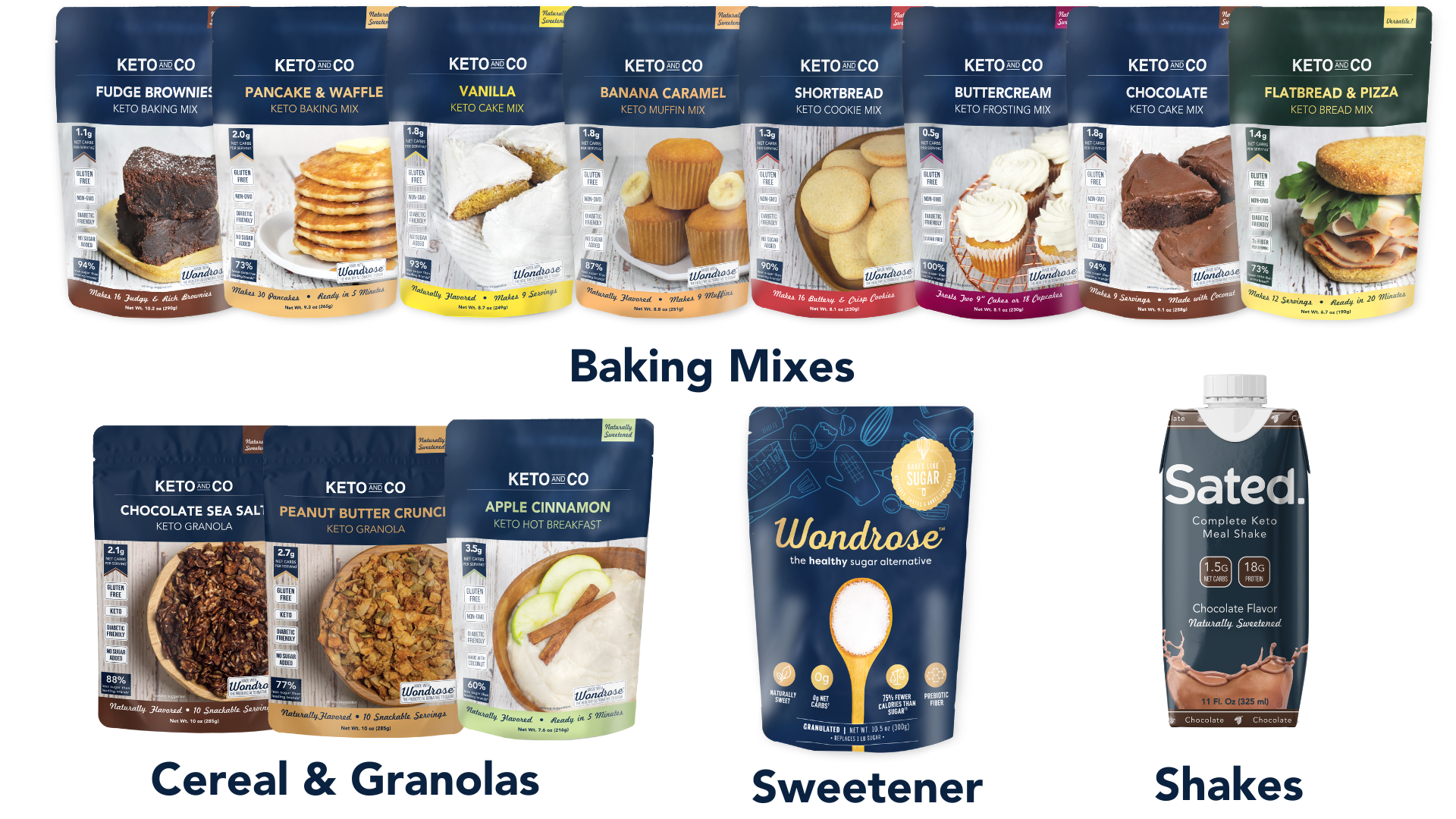 Internet for speed:
Edit
A faster way to launch
Launching online first lets us move faster with less capital.  It allows us to quickly integrate customer feedback, iterating over months instead of years.

Plus, it means we only incur significant costs to enter grocery distribution for proven, winning products. It's a strategy that has already saved us millions of dollars.
Grocery stores to scale:
Edit
97% of the available market
While COVID has changed the way people shop in many industries, 97% of food items are still distributed by grocery stores. That includes both traditional in-person shopping and the newer click-and-collect and local delivery services like Instacart.
The best part of our model is that when we present our best products to grocery stores, we can show them traction, enthusiasm, and product-market fit from our online launch. In short: they love this, and we get put on the shelf.

Americans looking to reduce sugar spend over $500B a year on food
Removing added sugar from the American diet is a huge opportunity. In the United States, consumers trying to reduce or remove sugar spend over $500 billion on food every year.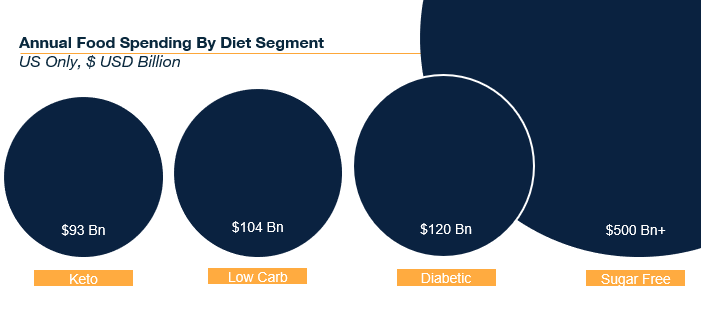 Note: Diet Segments not mutually exclusive as shown.
The ultra-low-sugar keto diet is our core market segment—but our products have broad appeal beyond keto. We serve all parts of the sugar-free and reduced-sugar market, as well as many other healthy eating paradigms like natural, non-GMO, gluten-free, vegetarian, and vegan.

Competition
Edit
Building a great company with sustainable competitive advantages
Edit
Our products have lower sugar and higher fiber than the competition.

Granola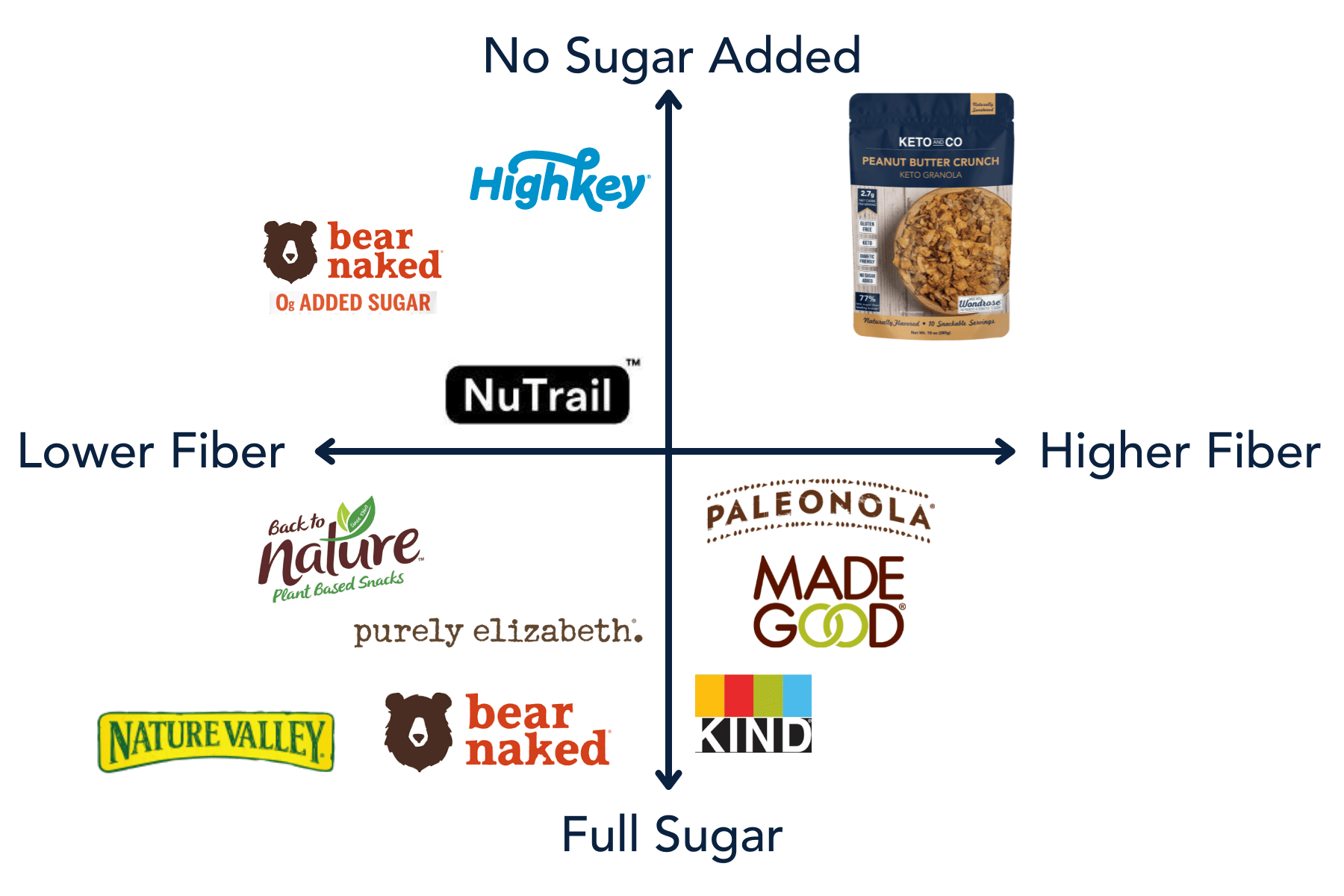 Brownie mix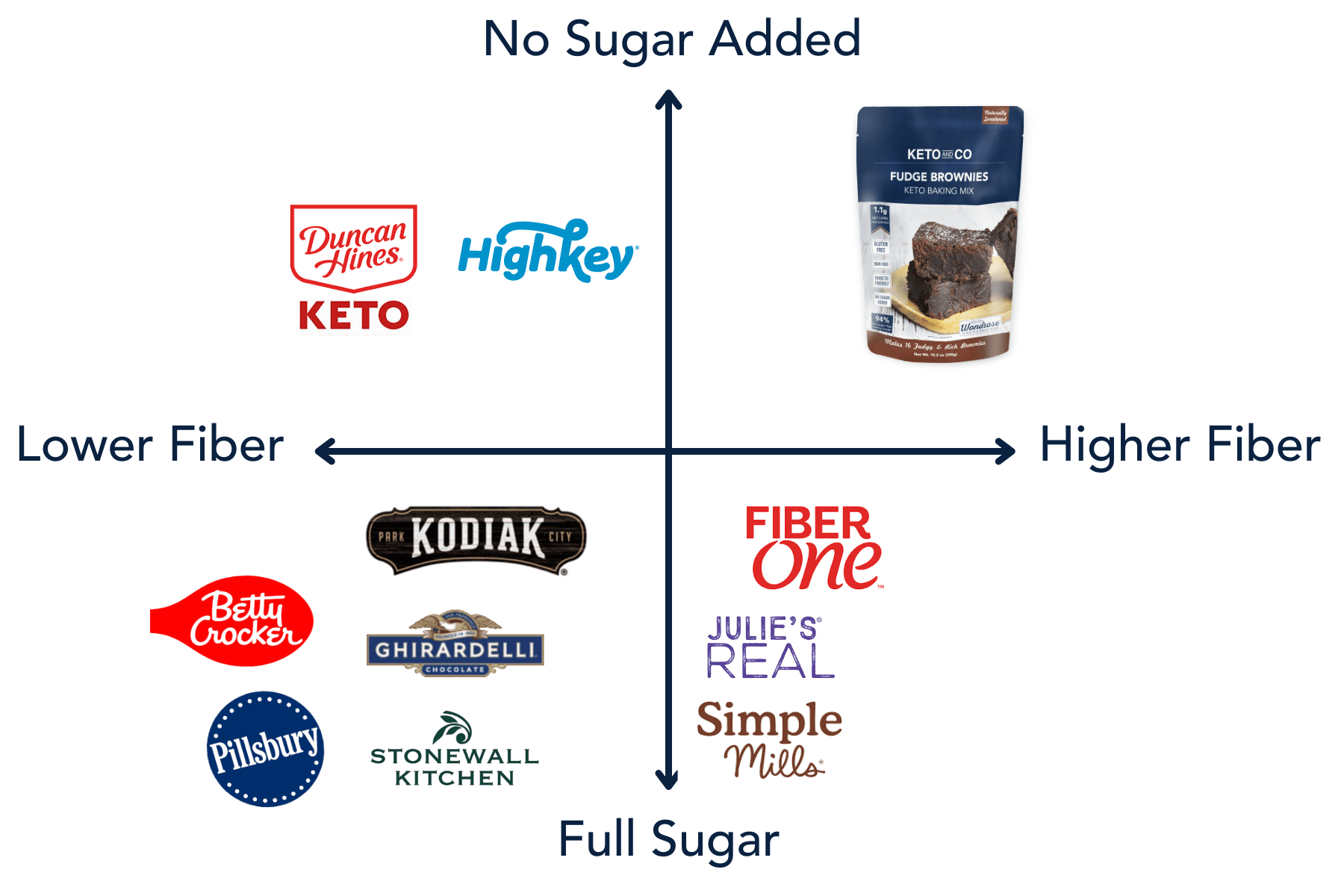 A platform built to win, and keep winning
Edit
In a market as dynamic and competitive as food, you can't stand still; you have to keep innovating. So beyond our current portfolio of products, we've built a platform to create great products for decades to come.  
We believe our way of operating gives us durable, long-run competitive advantages.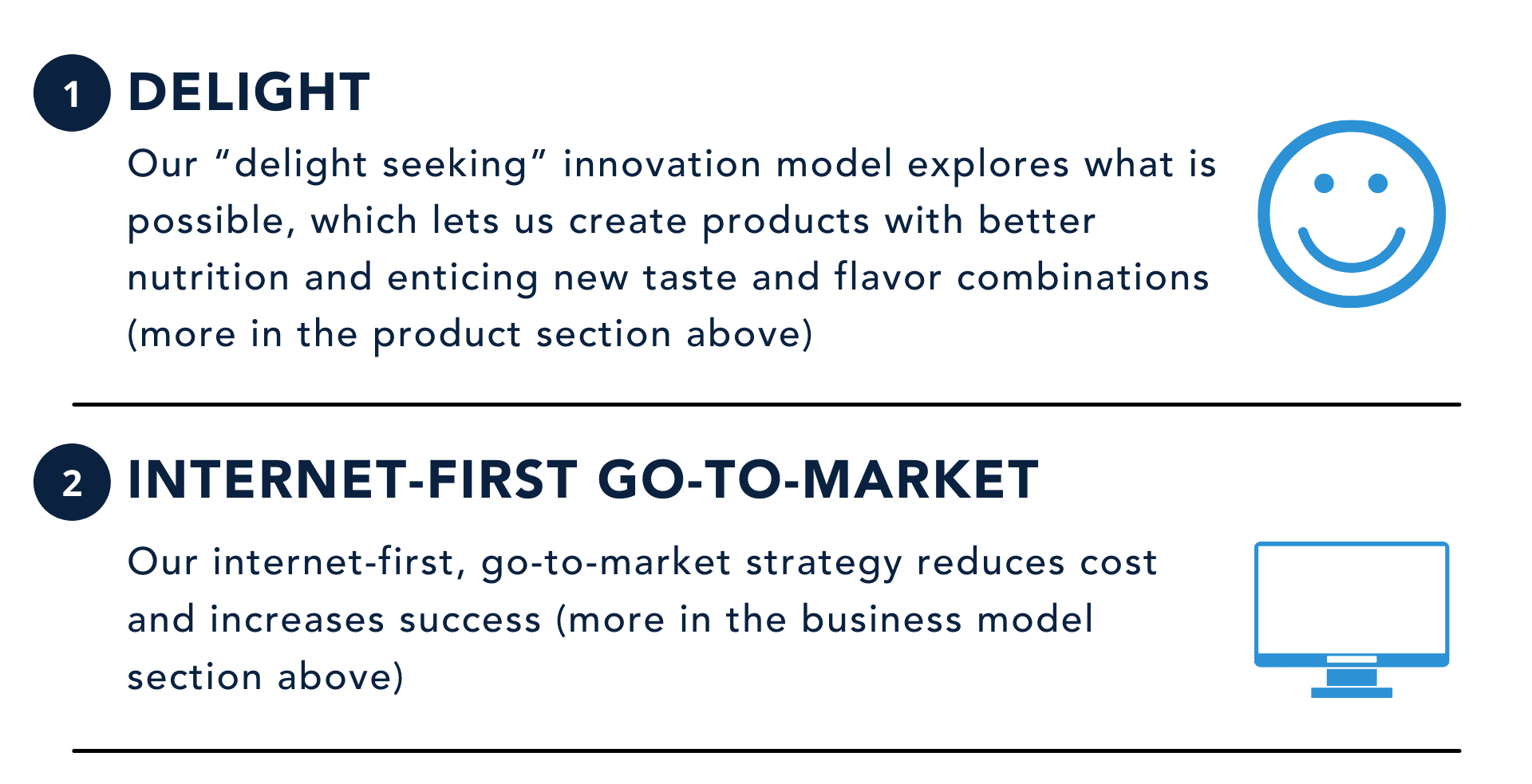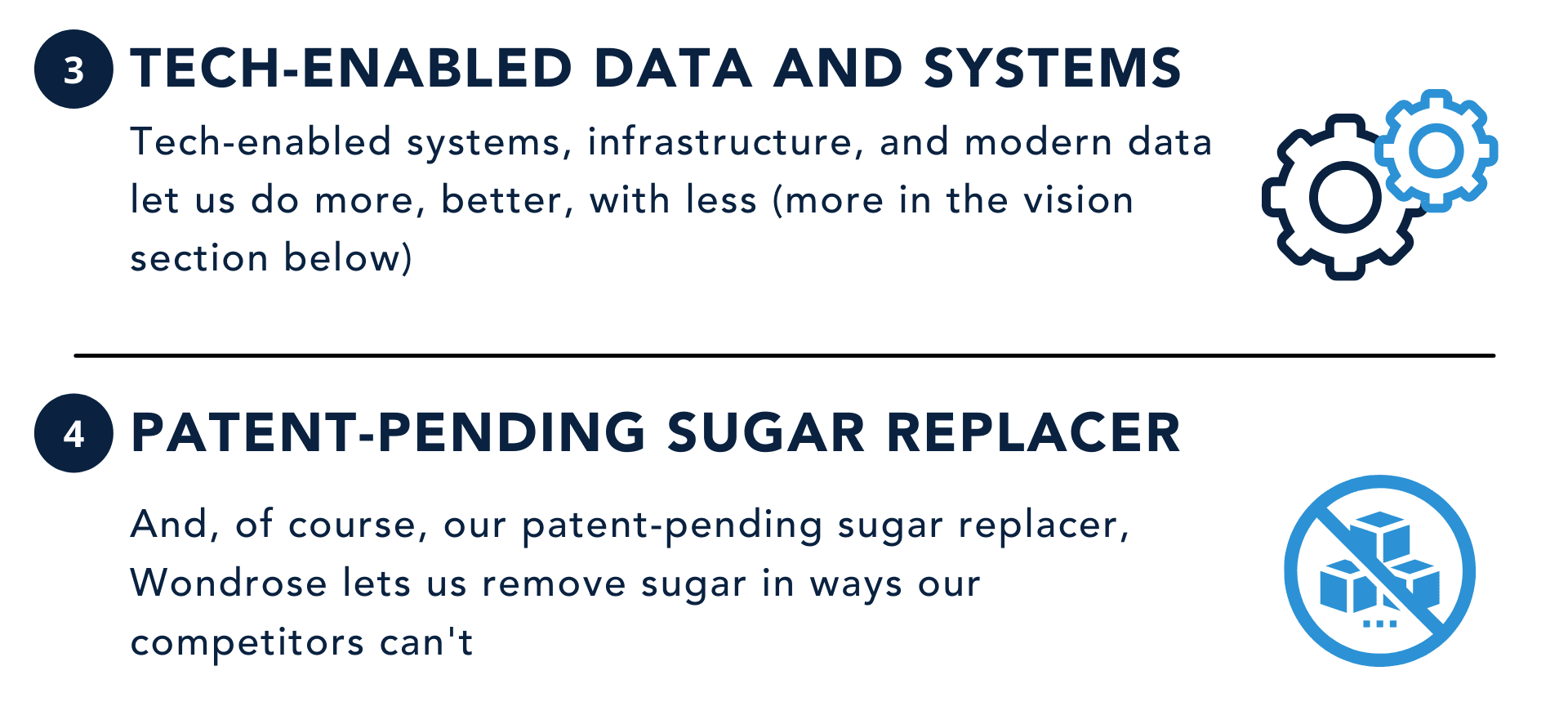 What is Wondrose?
Edit
We keep sugar out of our products in a way that our competitors can't, using our proprietary patent-pending sweetener called Wondrose.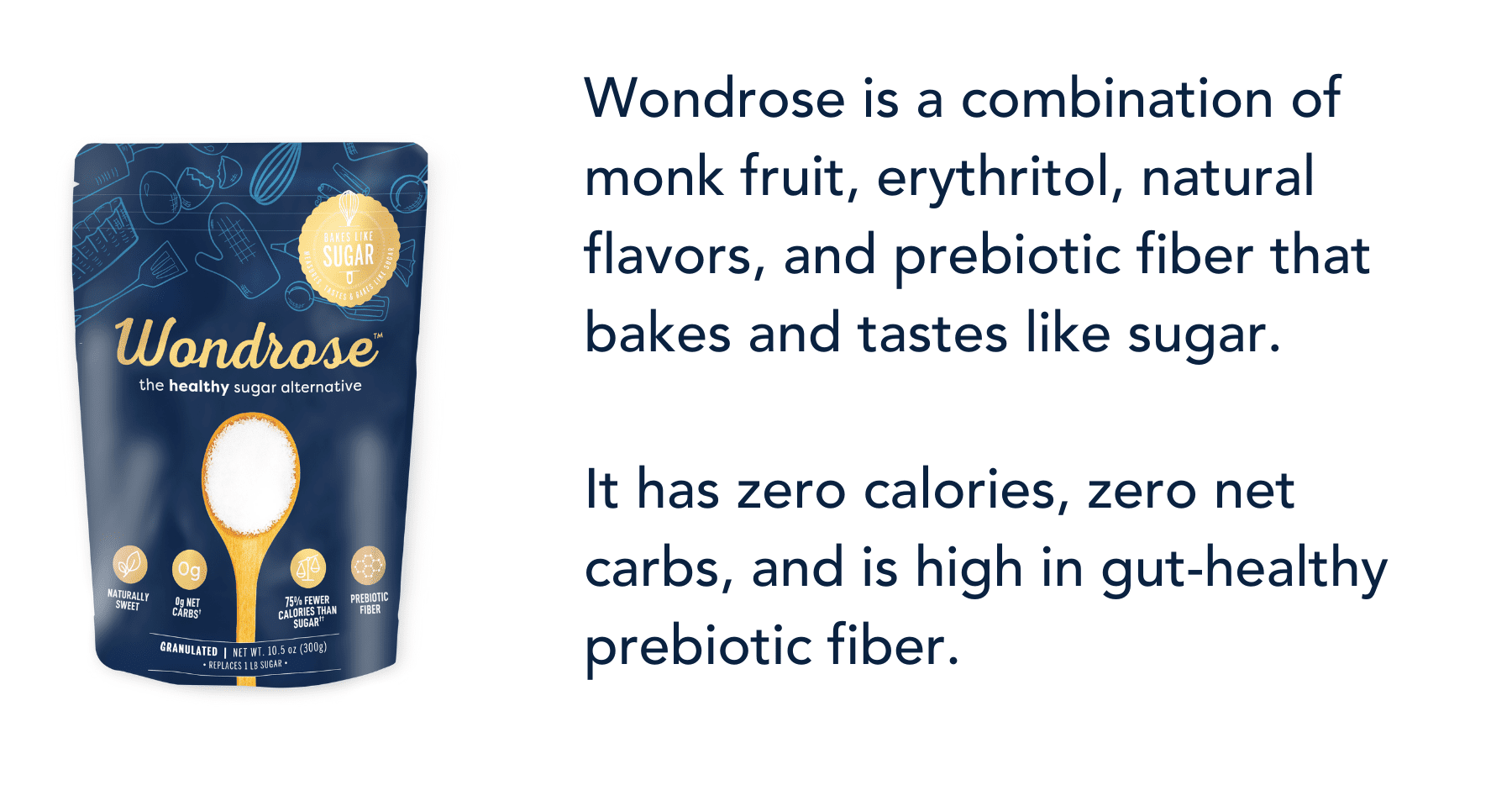 Wondrose took us over five years to develop, and is uniquely good at replicating sugar's taste, texture, and baking properties. It's what lets us create no-sugar-added products that win awards against the full-sugar competition.  Wondrose gives us a pretty sweet competitive advantage.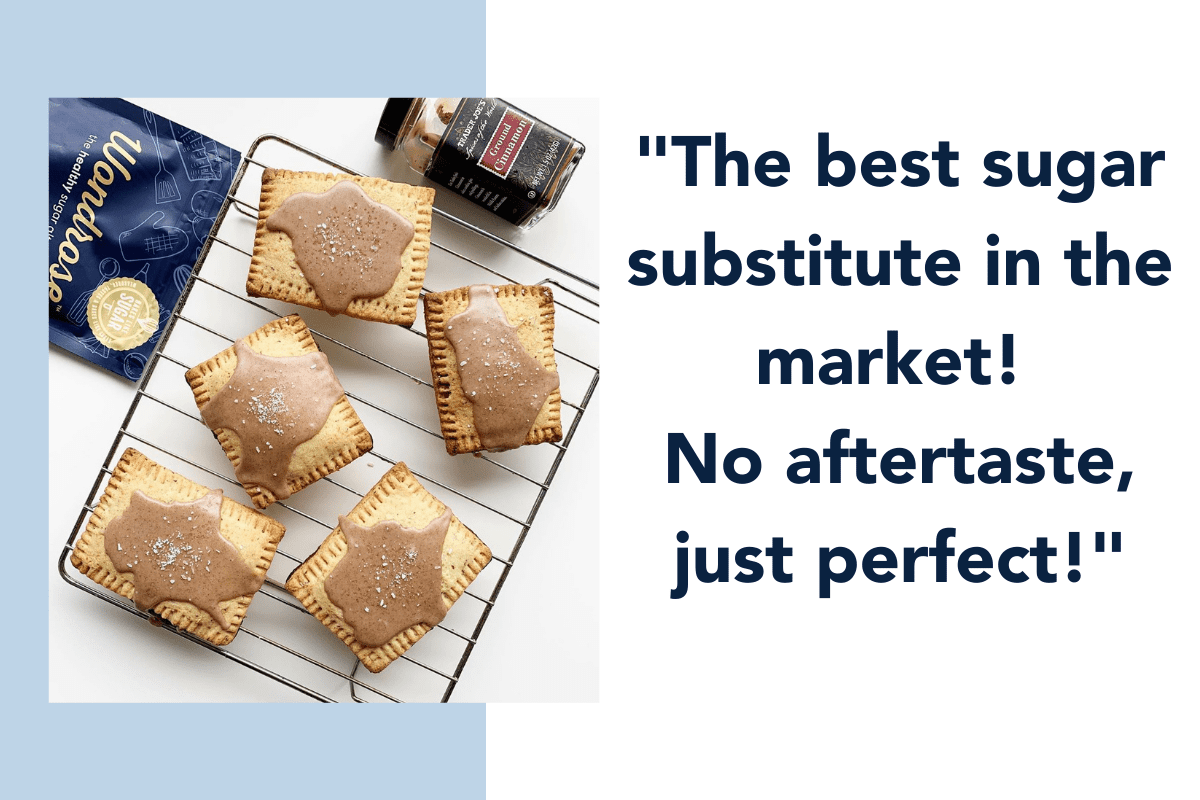 Vision and strategy
Edit
---
Remove 1B pounds of sugar in order to create a better world and to build profit
Edit
Our goal over the next decade is to remove 1 billion pounds of sugar from the American diet. If we get there, it would mean revenue of about $1 billion in 2032.
Let's be frank: this is a big vision and accomplishing this goal won't be easy.  But we're off to a good start; we've got a great team, we've got a plan, and we've built a platform to capture this opportunity.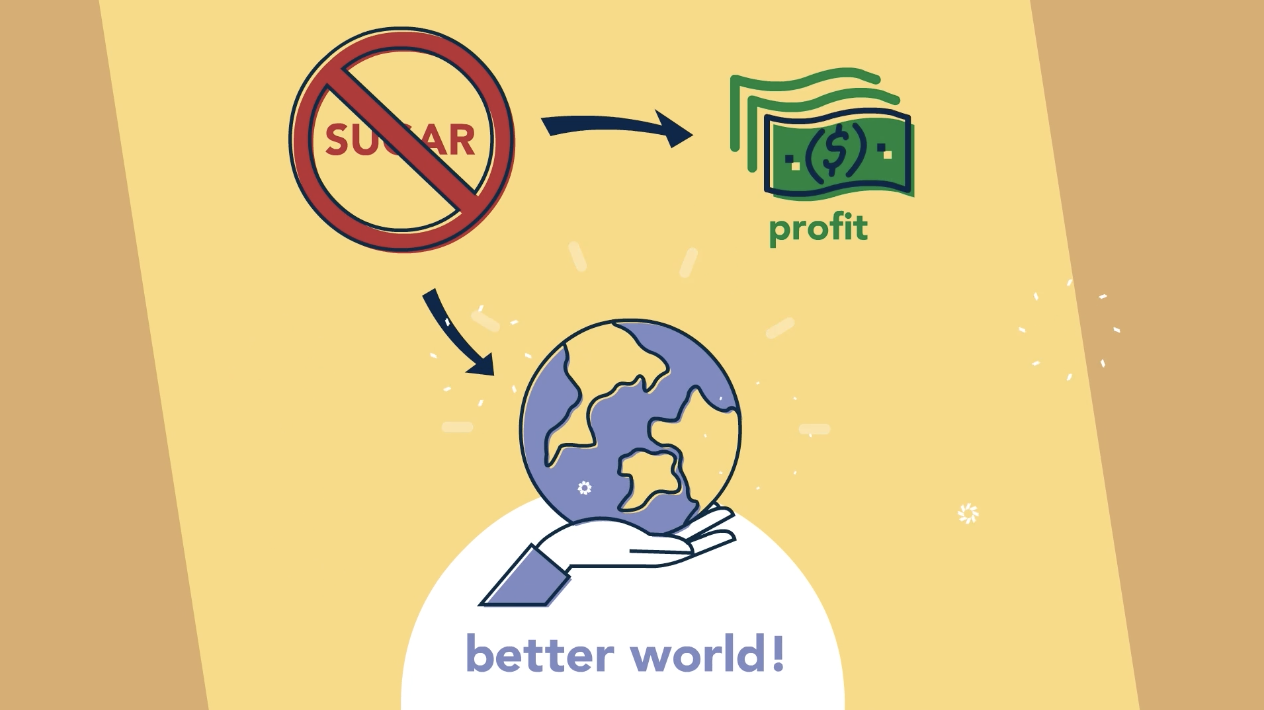 Removing sugar is a unique opportunity to make money while improving the world.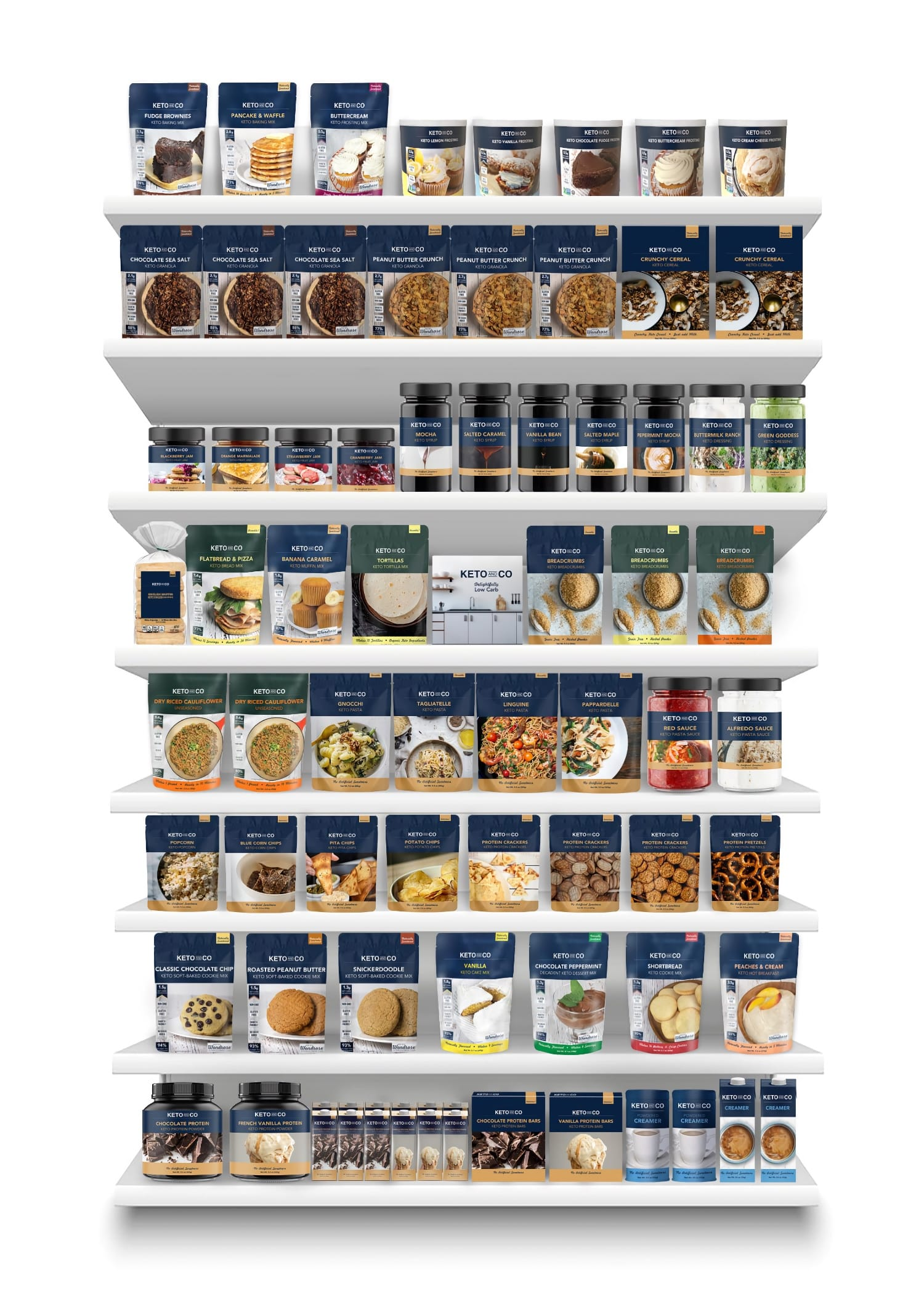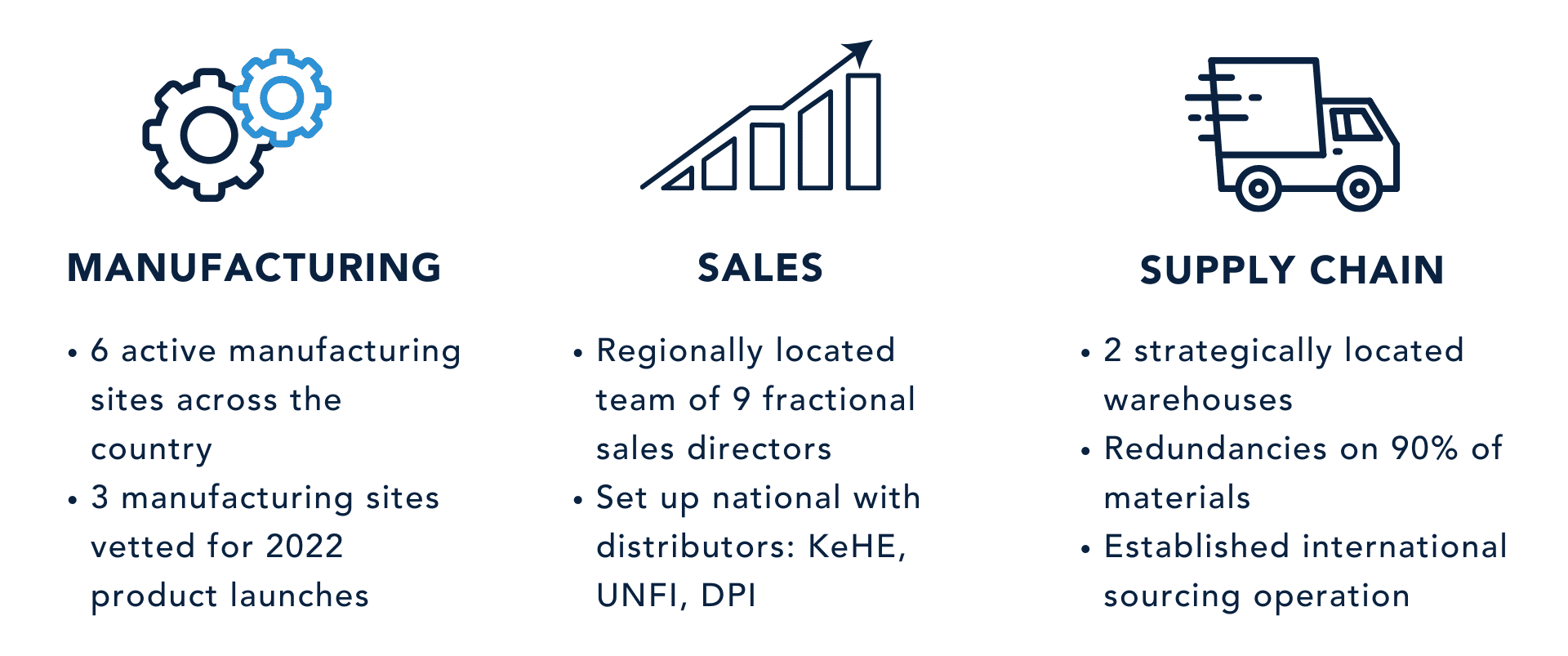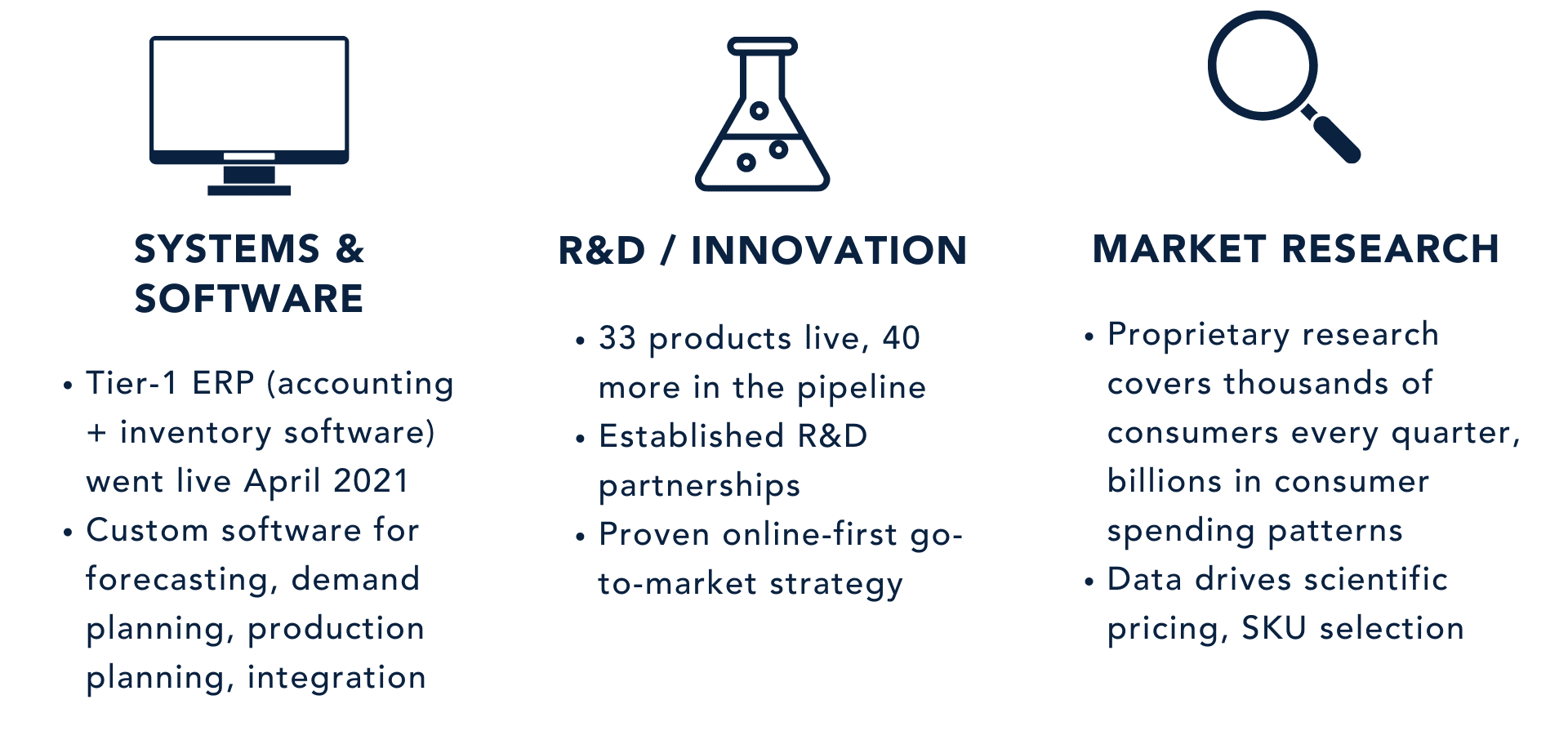 We've built this company from the ground up to be a modern internet-era platform for managing a food business.
Edit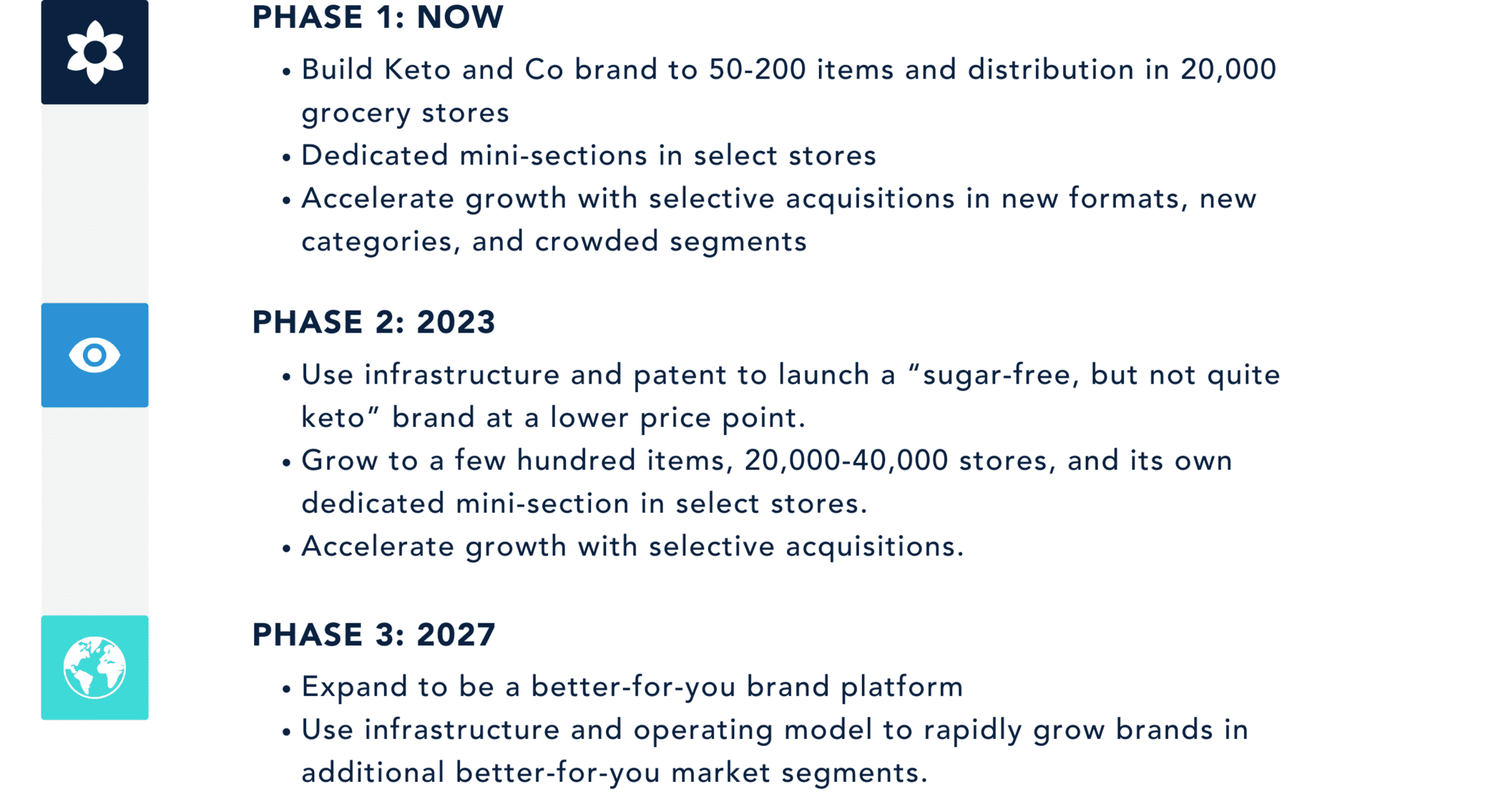 $1.7M in equity raised to date
Edit
and multiple exit opportunities ahead
We've raised $1.7M in equity to date from VC firms, CEOs, and industry leaders.  
We have multiple potential paths to exit: going public, selling to a consumer goods conglomerate, or selling to a private equity firm. We believe becoming a public company is the best long-term path, but we are open to all outcomes.
A few examples of recent exits in our industry:
Edit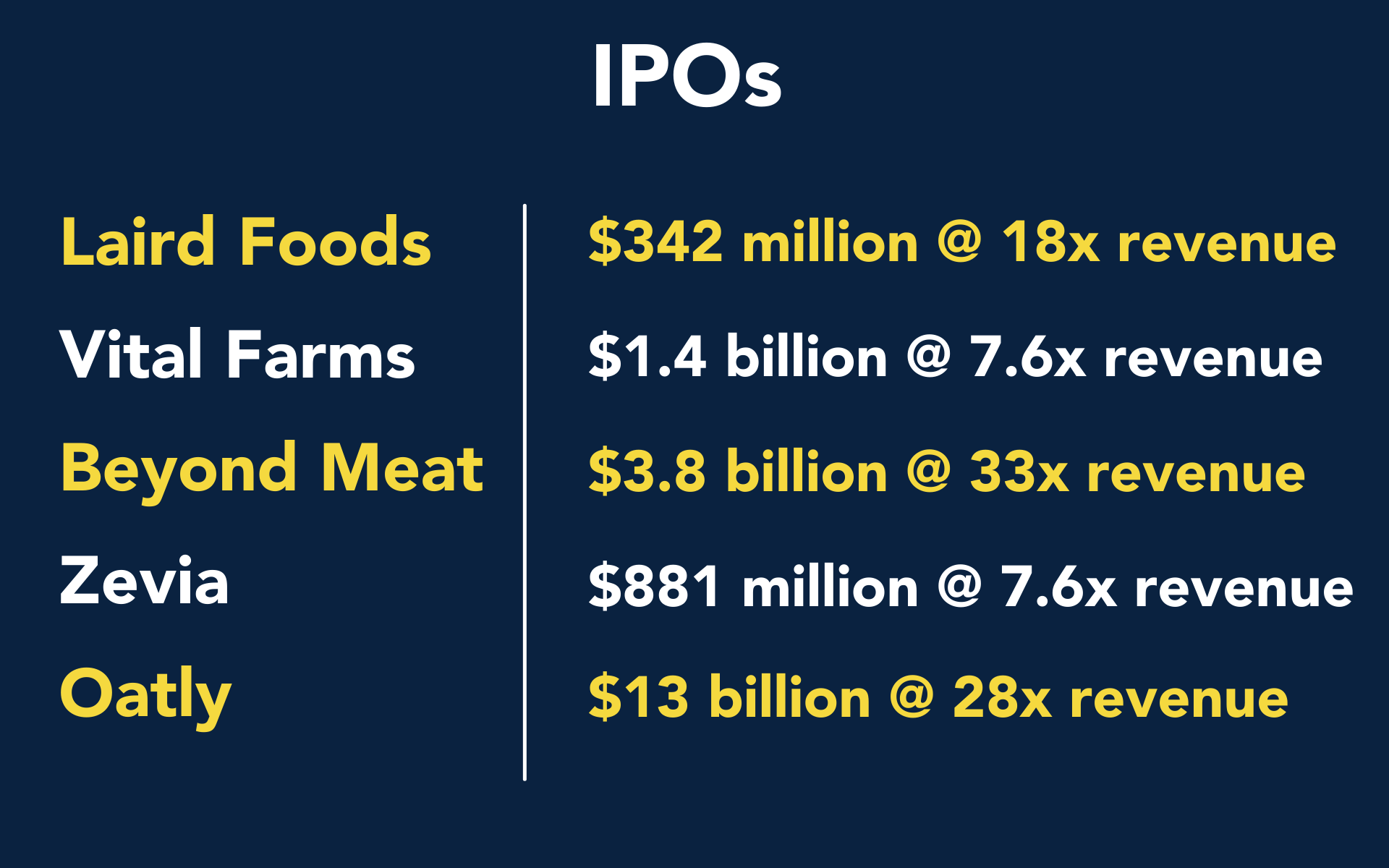 Market cap at end of the first day of trading vs revenue in the year prior (4 quarters)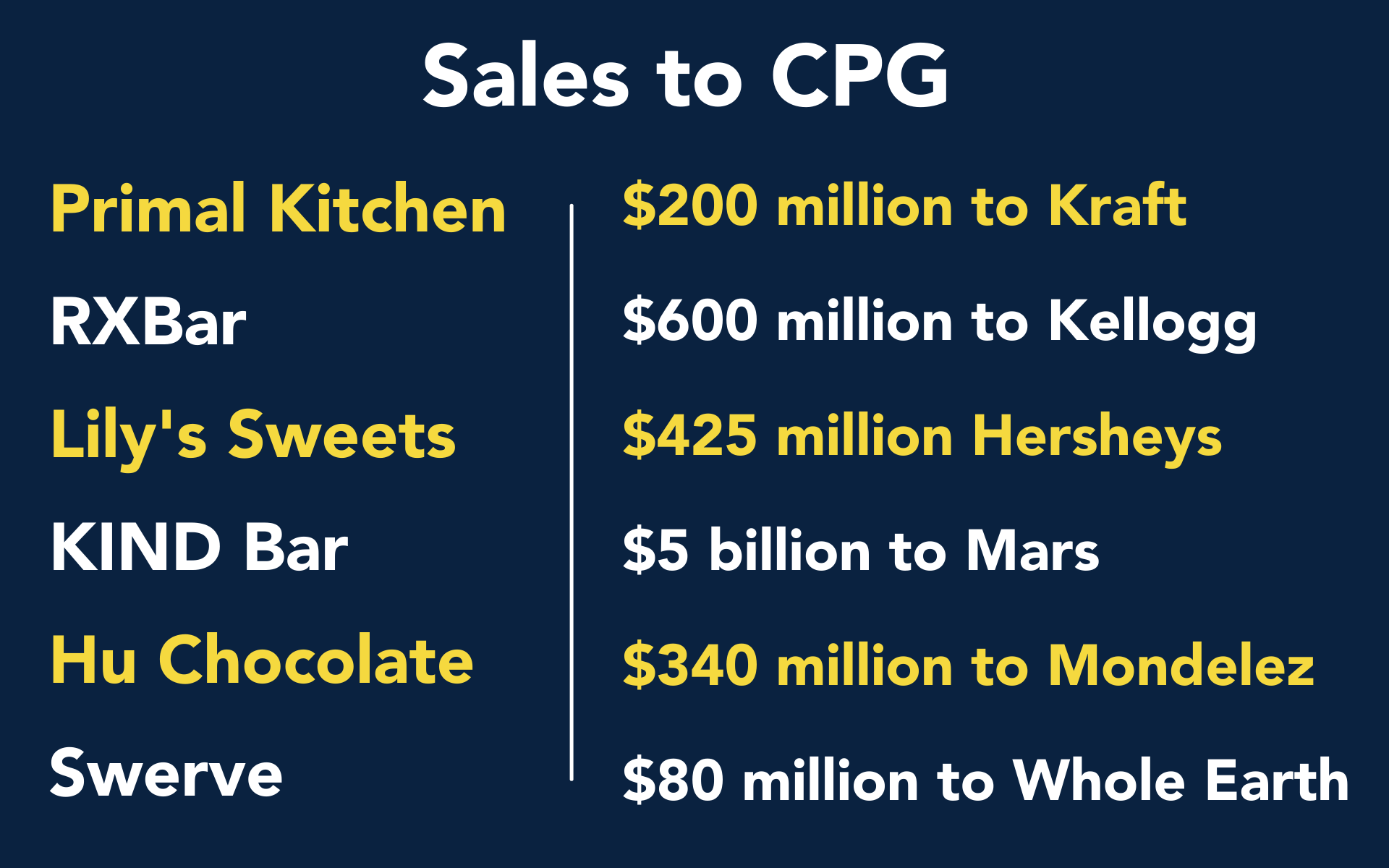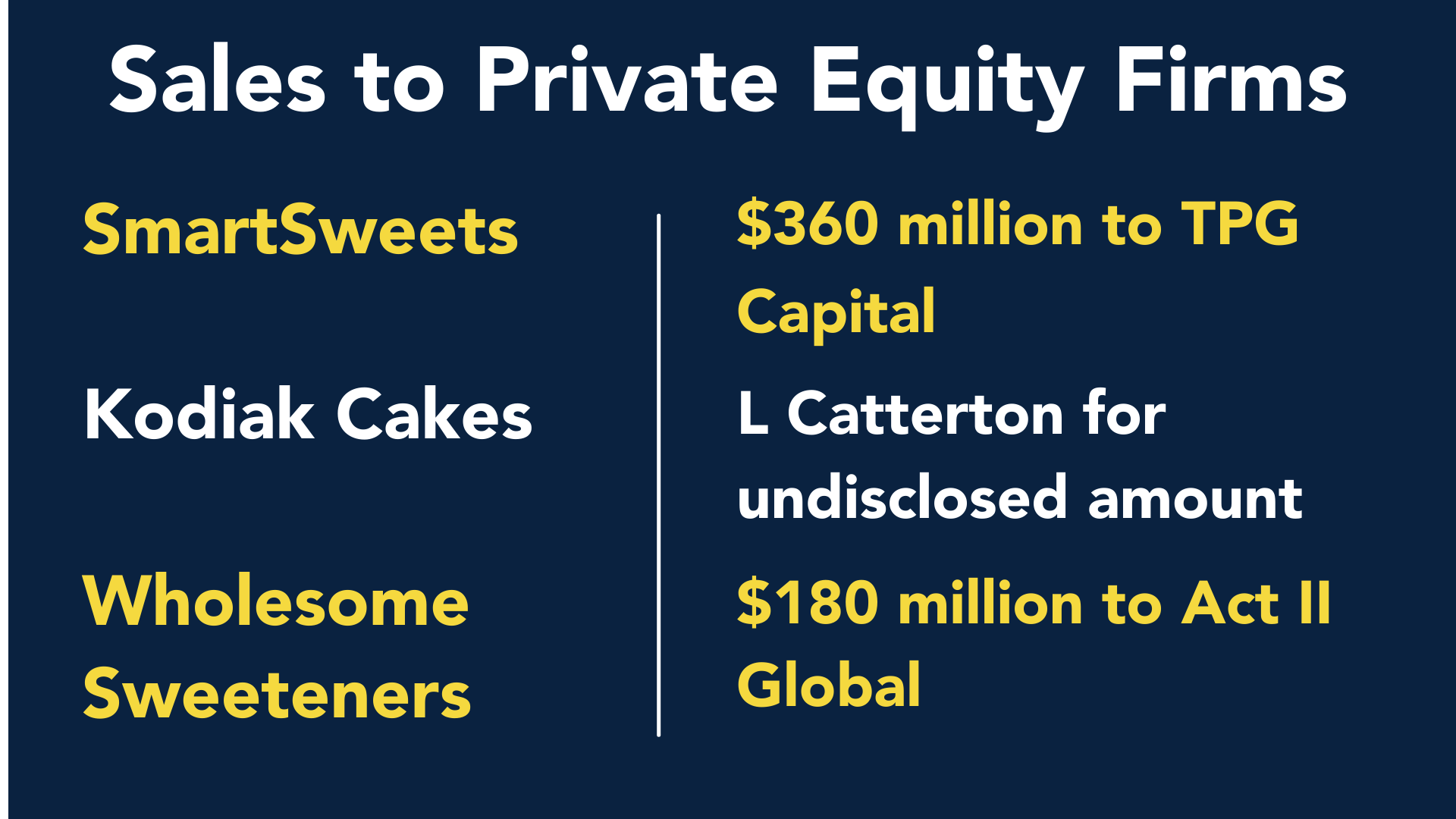 History of crowdfunding success
Edit
This isn't our first time raising from the crowd. The Kickstarter for our ready-to-drink keto meal shake raised almost $180,000, and at the time was the 4th largest food product Kickstarter in history.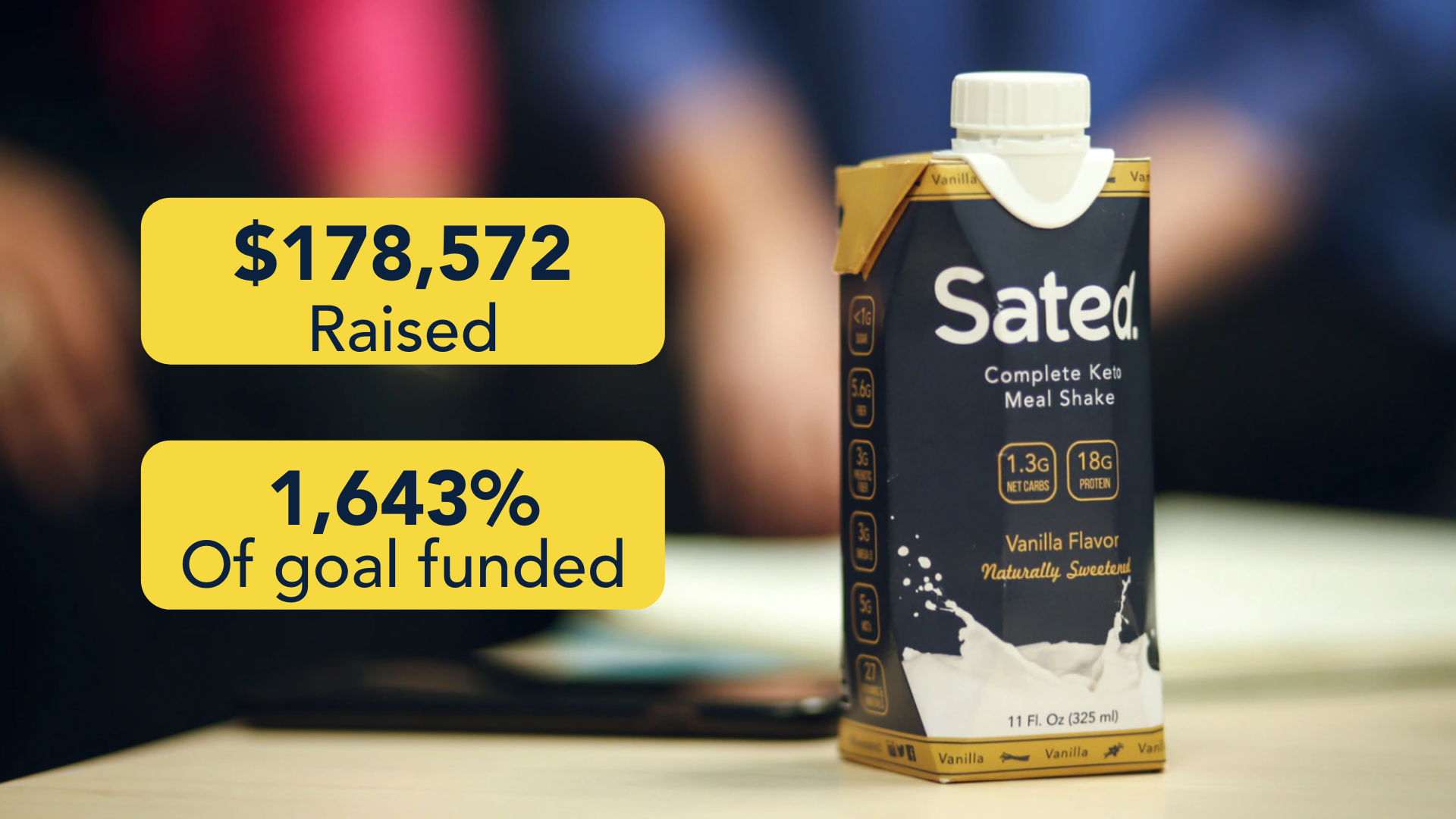 ---
A Public Benefit Corporation
Edit
with a mission to improve lives through better nutrition
---
Hi, I'm Ted, Founder and CEO of Keto and Co.
After graduating from Harvard, I started my career as a management consultant at McKinsey. At the beginning of my third year at McKinsey, I came down with a chronic pain condition that meant I couldn't travel for work anymore or even leave the house most days. For six years I wrote software because I could do that from home.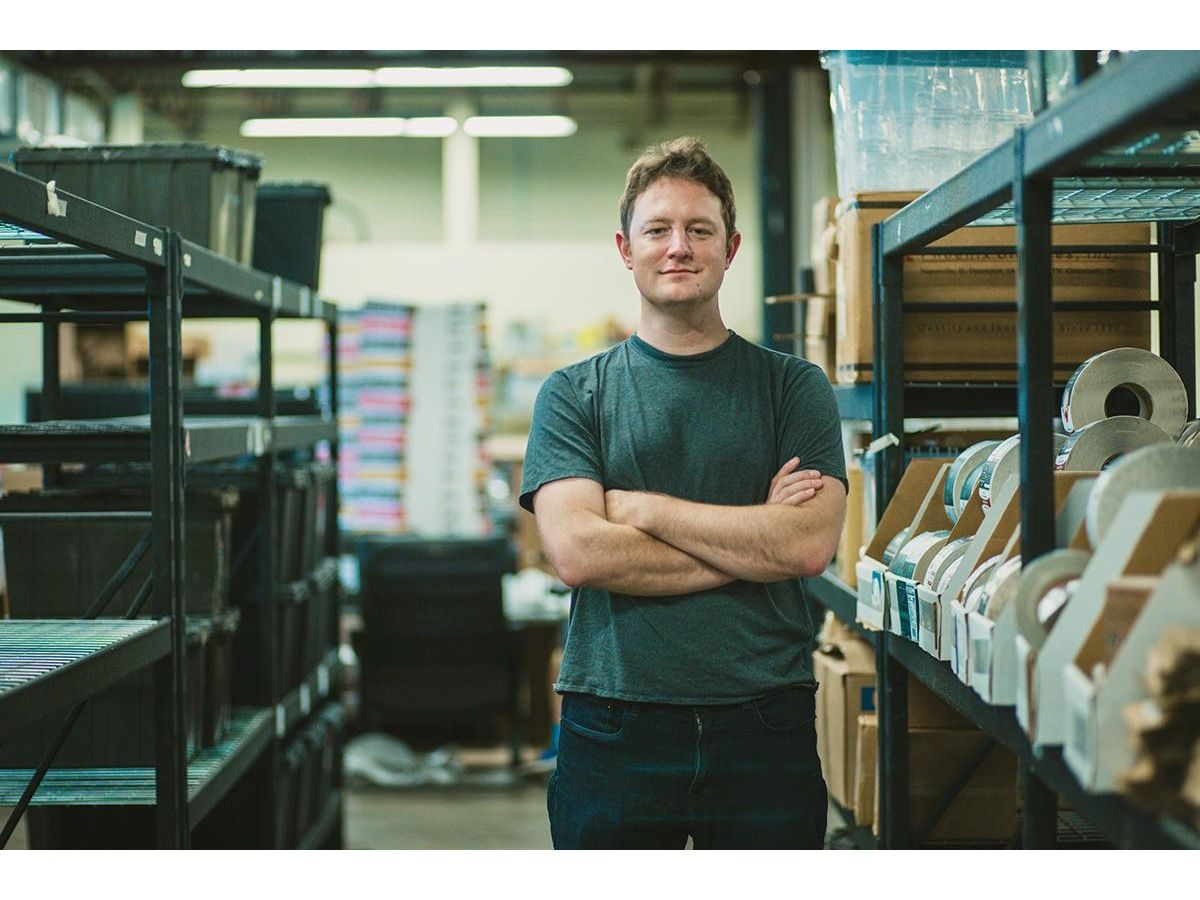 In 2014 I started a low-carb, low-sugar ketogenic diet to manage my chronic pain. I was skeptical, but within 4 days my pain markedly subsided and I lost 35 pounds in 7 months.
Along the way, my eyes opened to how much sugar is hidden in our food. There is over a half pound of sugar in a box of conventional brownie mix, and two thirds of a cup of sugar hides in an average ketchup bottle. I was trying to live a healthier lifestyle, but constantly battling against sugar in everyday foods. So I decided to do something about it—and Keto and Co was born.
I chose to start Keto and Co because it hits the trifecta:
Personal passion: I have a life-long love of food and cooking, and I care a lot about staying out of pain.
Important to the world: The broken food system is one of the largest unsolved problems in modern society, and I wanted to work on part of that problem.
Rewarding: Potential to make money and deliver outstanding returns to our investors over the long run.
The best companies are founded to work on society-level problems, and from day one my mission with this company has been to improve the world through better nutrition. I chose to create a Public Benefit Corporation to permanently preserve the founding values of doing well by doing good. Make no mistake, this is a profit-driven organization. But I personally believe that considering the public interest will lead to more profit in the long run, not less.  
When I started, I mixed and filled products by hand, alone in a small commercial kitchen. Then, I would pack and ship customer orders and drive them to the post office each night.
We've come a long way since then, and today I'm fortunate to have a passionate, experienced team. I've worked hard over the years to create a culture that prioritizes growth, transparency, and innovation and to hire people who are passionate about the impact we can have on the world.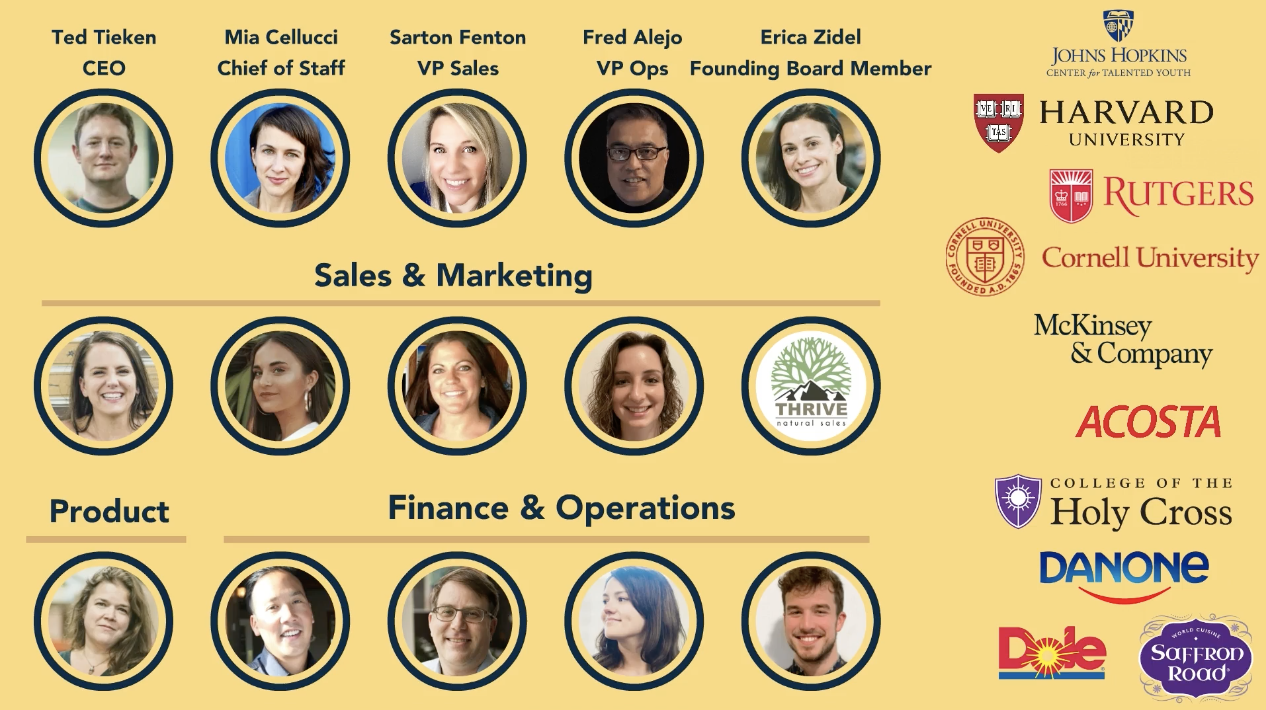 Our team has over two centuries of combined food industry experience.
As we continue to grow, I'd love for you to be part of our mission to create a better world through better nutrition.  You can find investment options under the perks section of the page, and if you have any questions, please write to us in the comments below.  
I really hope you'll join us!
Keto and Co Team
Edit
Ted Tieken
Founder & CEO
Erica Zidel
Founding Board Member
Mia Cellucci
Chief of Staff
Fred Alejo
VP Operations
Sarton Fenton
VP Sales