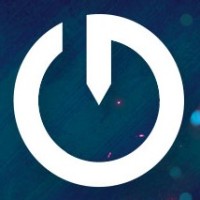 MCES uses video game passion to attract kids within traditional sport organisations.
Revenues x3 in 3 years: education + sponsoring + venues
5 majors brands / 4 physical venues
International development in Italy and Morocco
A one stop shop offer ready to scale
MCES believes that Esport is the future of entertainment, sport and education.
That's why it has developed real amateur esport clubs, mixing sport and esport.
MCES's mission is to expand its concept into sports organisations to make them more attractive for kids.
Key accomplishments to date[1]Edit
Created in 2018, MCES has established the most "purpose oriented" brand within the esport ecosystem and developed what MCES believes to be a unique business model.
300% revenue growth form 2019 to 2021 (from 294K€ to 960K€)
5M fans following MCES + its players on different games including:
356K active fans in France
211K active fans in Italy
50K active fans in Morocco
3M views on Twitch in 3 years
2 times Vice World Champions : 1 on FORTNITE in NY 2019, 1 on Clash Of Clans
European Champion on FORTNITE in 2020
2 times FIFA Vice French champion (2019, 2020)
800 kids have passed through its esport academies
21 talented employees
CIC esport Business Award 2018
375 press articles
Main partners : ADIDAS, EDF, RUE DU COMMERCE, FULLLIFE, BX GAMING
Many sports partnerships : Roland Garros eSeries, LOSC Football Club, Regional Olympic Committee, Castres Rugby and Sail GP
Founder elected Vice-President and Board Member of the France Esport Association in 2022
Monetisation strategy[1]Edit
MCES has multiple sources of income.
Grass Root academies: MCES develops leasing solution including PC + Gaming Chairs + Tables + Coaching + Marketing to sport clubs and federations, tourism & retail companies. MCES offers a one stop shop solution for 380€ / month / PC with a 48 month lease.
This is the most scalable activity with very few competitors.
Sponsors: MCES has three sponsorship categories: main sponsors, official sponsors and official label.
Events: online and offline with or without broadcast on Twitch.
Consulting: MCES sells its know-how to sport organisations and institutions that want to implement esports in their operations in order to increase their attractiveness to young people.
Media: MCES generates income through its Twitch channel via its audiences and fans who subscribe to the channel.
Merchandising: MCES sells adidas co-branded products and goodies to its community on its e-shop.
Use of proceeds[1]Edit
50% CAPEX - External growth
Online gaming platform acquisition & development for B2B and B2C : hours of video games + tutorials.
This is the cornerstone of its strategy and the backbone of its scalability.
50% OPEX - Organic growth
Sales and Marketing costs to develop regional teams able to discuss with the different level of sport institutions.
Group Structure[1]Edit
Investors in this round are investing into and will become shareholders of MCES DEVELOPPEMENT. This is the holding company for the group who own 100% of the subsidiaries POWERTINA & MONCLUB ESPORT.
CEO: Sandra Sombret Niellini
Chairman: Romain Sombret
Head of influence: Loic Morere
CCO: Thibault Leflot
CFO: Anthony Gay
CMO: Sylvain Vachier
Head of esport: Romain Serra
References and notes
Edit