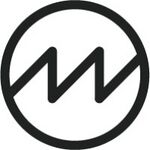 Key information

| | |
| --- | --- |
| Risk/return | High |
| Price per share | £0.48[1] |
| Asset class | Equities[2] |
| Industry | Transportation, Logistics and Storage |
| Country of incorporation | United Kingdom[2] |
| Minimum investment amount | £0.48[1] |
| Maximum investment amount | £750,000[1] |
| Current valuation | £70,000,000[1] |
| Investor type | All[1] |
| Tax schemes | EIS[1] |
| Bid/ask spread | NA |
| Commission amount | 1.65% of the invested amount[1] |
| Market | Private[2] |
Magway is a zero-emissions goods delivery system on a mission to help the world meet net-zero targets by 2050. Recognised as a future unicorn and generating revenue from signed commercial contracts, Magway is looking to accelerate its growth and scale its technology and team.
Generated over £1m in revenue from commercial contract since Q2 2021
Developed a working vertical and switch track prototype, enabling wider adoption potential
Trebled team, expanding design, automation and logistics expertise
Team appeared on panels at COP26, featured on BBC News, The Sunday Times, City AM.
Air pollution is the top environmental risk to human health in the UK. Road transport accounted for 27% of domestic UK CO2 emissions in 2019, making it the largest single contributor. As parcel volumes surge to an estimated 8.5bn in the UK by 2026, HGVs and vans are the fastest growing sub-segment representing 35% of these emissions.
Magway aims to be a sustainable & efficient delivery system. Our goal is to enable faster, reliable, on-demand deliveries via individually controlled carriages through pipes, reducing vehicles on the road, resulting in less CO2, particulates & congestion.
Since our last raise, your investment helped us to:
Commercial
- Commence commercial deployment for a Fortune Global 500 company
- Generate £1m+ revenue (YE Dec 21 rev of £1,079,852 with loss of £1,563,516)
Technology
- Complete horizontal, vertical & switching prototype sections of the system
- Expand the test facility
People
- 3x the team, expanding skills across automation, software, industrial design & logistics
- Appoint John Hughes as Executive Chairman
Validation
- The Magway team featured on panels at COP26
- Winner of 'Future Unicorn' award by Institution of Engineering & Technology
- Named one of the UK's 50 fastest-growing start-ups by 'Silicon Valley Comes 2 the UK'
Join us as we plan to scale our team & tech, and accelerate our commercial expansion to help meet the UK's net-zero targets.
At our core, we are a team of innovators. We aim to recruit the brightest and best, attracting talent from cutting-edge businesses and sectors including Formula 1, Amazon, Jaguar Land Rover, and the aviation industry. While our technology makes the headlines, it's our team that is our biggest asset.
John Hughes – Executive Chairman (Part-Time)
Drives structural, commercial, and financial growth for Magway with 30+ years' experience helping transform and scale logistics businesses and most recently Executive Chairman of Yodel.
Rupert Cruise – Co-Founder and Technical Director
A world-leading expert in linear motors, passionate about autonomy and team growth.
Phill Davies – Co-Founder and Commercial Director
Extensive knowledge in building and executing commercial strategies focusing on business development and reverse logistics.
Cecile Searle – Chief Operating Officer
Connects and enables the engineering and commercial teams. Focused on establishing a value-based knowledge-intensive community.
Huw Thomas – Development Director (Part-Time)
Leads on assessing how and where Magway systems will be built and previously a partner at Foster + Partners bringing expertise from projects including Wembley Stadium and HS1.
Mark Lazarides – Head of Systems
Ensures quality, flexibility and performance throughout our hardware and software tech stack. Cross-sector experience including infrastructure and F1.
To invest in Magway, click here.
To contact Magway, click here.
References
Edit