In-store shopper behavior data for brands. Maximize missed sales opportunities.

Brands spend $1T promoting products instore. Inefficient: $100B opportunity
Top-tier global brands as our first customers
Raised more than $4.5M from top-tier VCs and industry leaders
Serial entrepreneurial team with deep expertise in SaaS/Retail/AI
Network effect business that has just achieved it's tipping point
Brands don't know what they could have sold
Edit
Brands have a limited view inside the store, as they rely only on sales data.
They know what they sold—but do not correctly understand what they could have sold.
Depending on the category analyzed, 40-80% of the shoppers exposed to a product do not convert, leading to plenty of missed sales opportunities.
And knowing the shopper became more relevant than ever:
Edit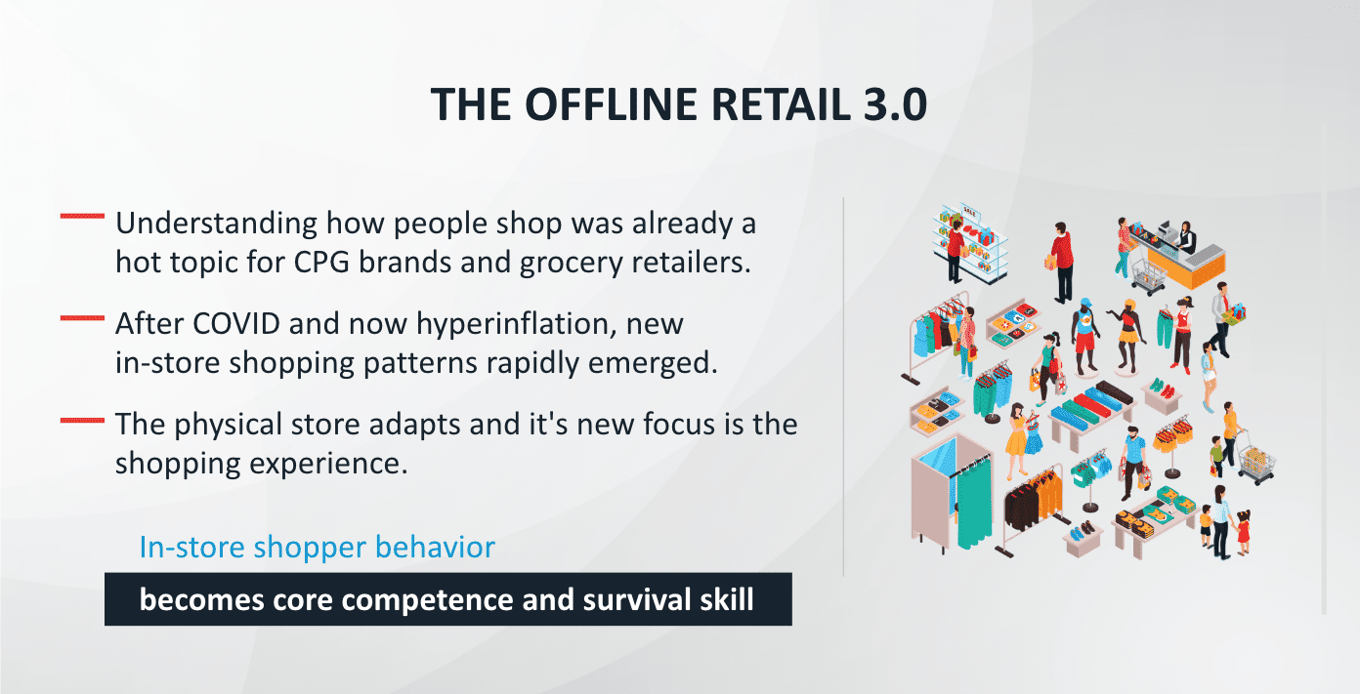 Shopper Behavior AI for brands and retailers
Edit
Mediar built a software platform that connects to existing security video cameras inside the stores and harvests anonymous shopper behavior data in real-time.

That data is sent to the cloud and our proprietary technology correlates it with the sales tickets, in addition to other important datasets like store layout and promotional activities.
Reduce lost shoppers & maximize in-store missed opportunities
Edit
Missed opportunities are so abundant that a small improvement in lost shoppers can generate a significant increase in sales :
real case / leading brand in the beverage category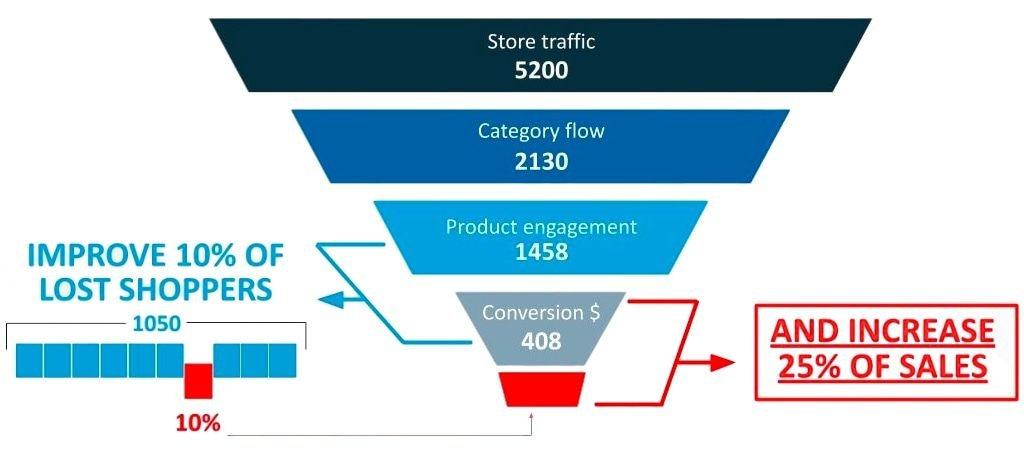 Actionable insights for trade marketing and category management execution
Edit
Mediar solution allows brands and retailers to know where their shoppers go and what they do in-store.
This generates unique insights on how to sell more: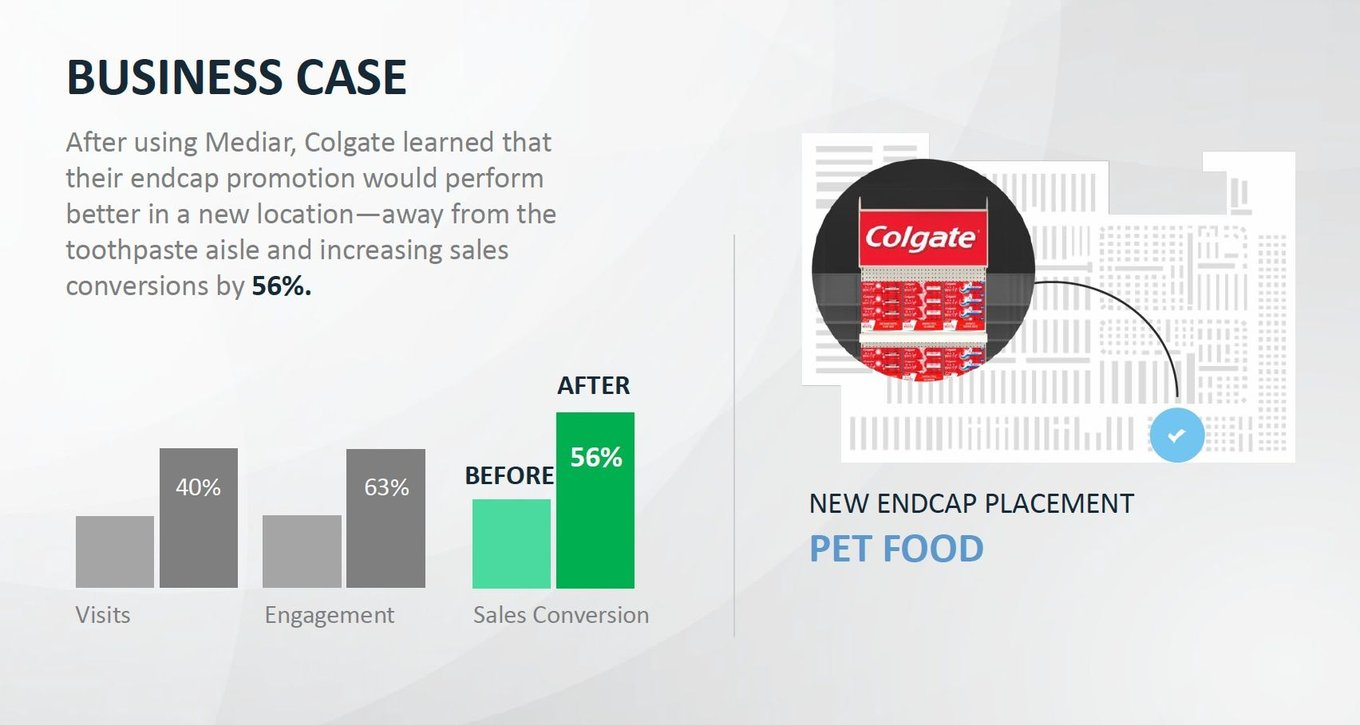 Our solution was able to identify that toothpaste shoppers tend to dwell more and have a higher inclination of buying at the back of the store, coincidentally close to pet food.
By promoting the right product in front of the right shoppers at the right time, this leading brand was able to increase shopper conversions by more than 50%.
Our online apps give a complete view of the shopper funnel from the moment they enter the store through the checkout:


A strong network effect is in place and has achieved a tipping point
Edit
Although still a startup, we already work with 14 of the top global CPGs and retailers, with a presence in 3 different geographies. Mediar is a network effect business and has achieved its tipping point.
Leading customer base
Edit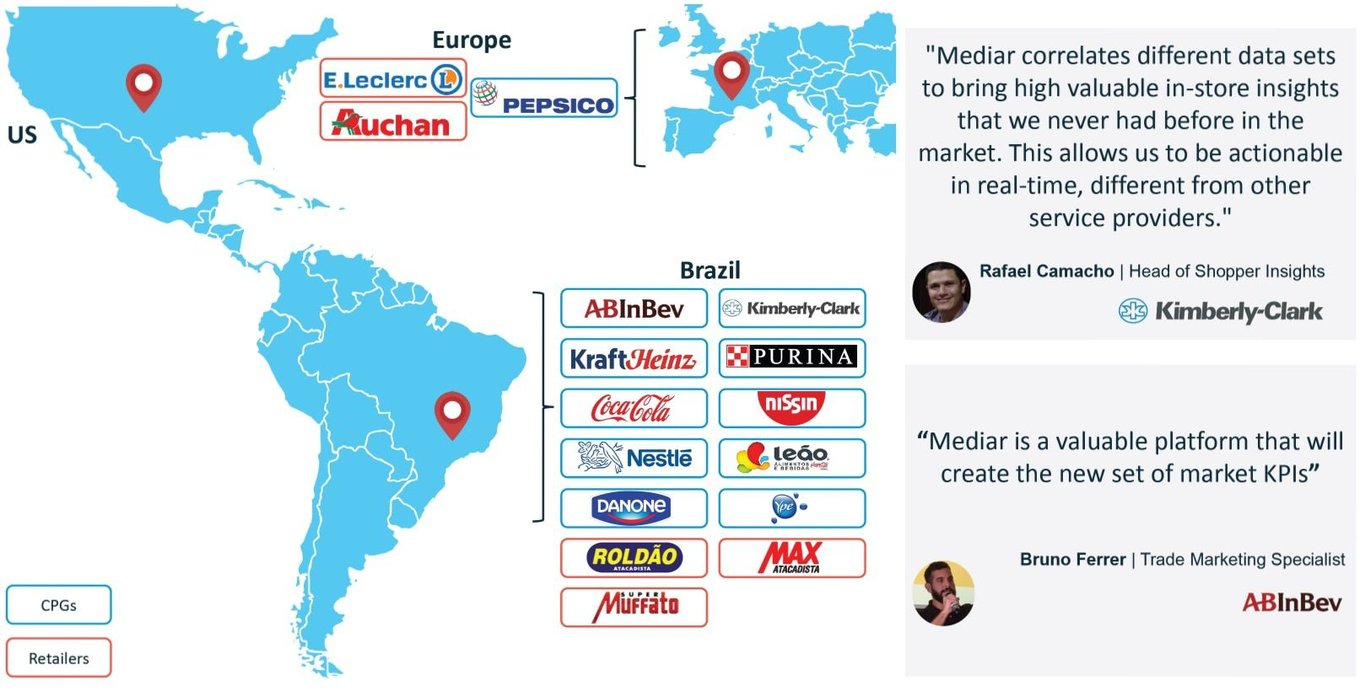 Network effect businesses are the foundation of the most successful tech companies today. Fundamentally, a network increases its value as more people use it.
What we are seeing at Mediar today:
Happy brands are bringing new retailers
Happy retailers are bringing new brands
And geographies are bringing new geographies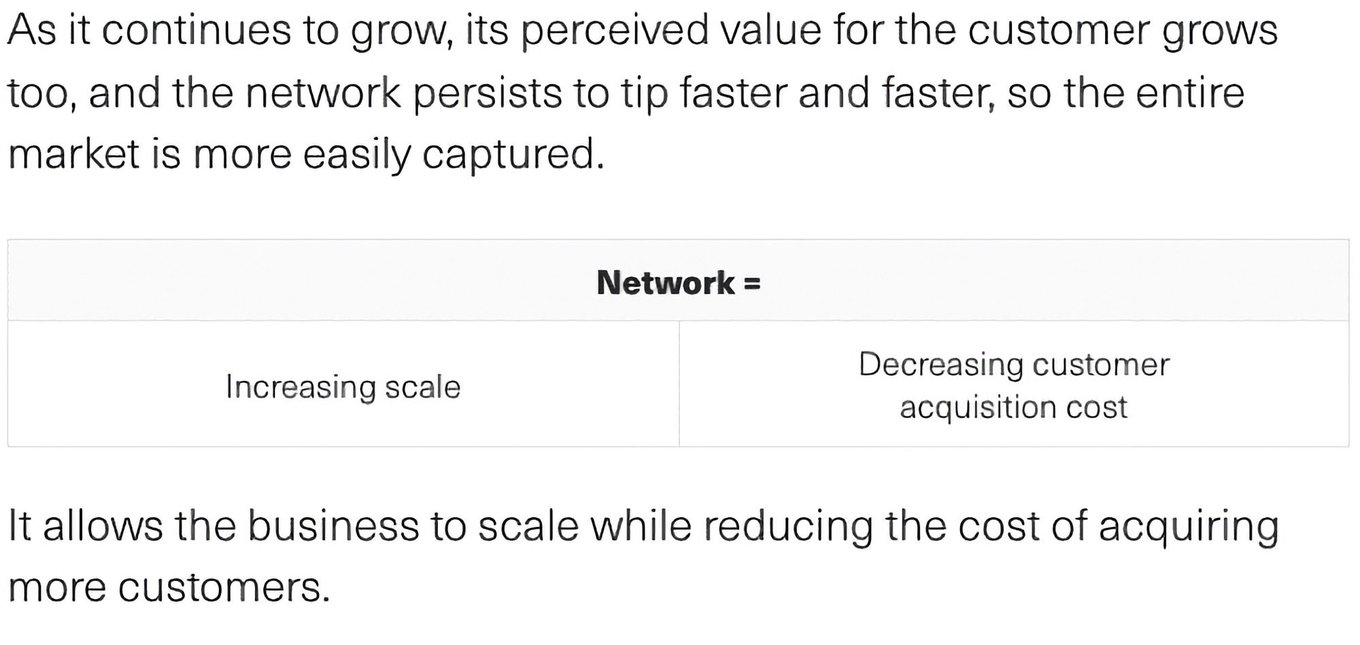 Business model
Edit
Profitability in every micro-network
Edit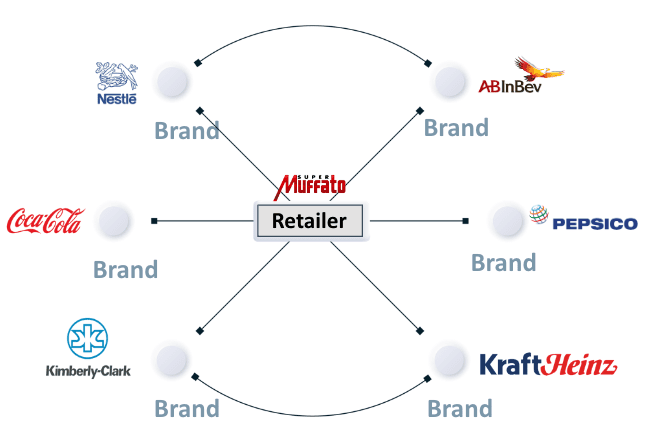 The Mediar network consists of several micro-networks.
One micro-network consists of one retailer and several brands plugged in.
We make money by selling subscriptions to brands while retailers get it for free.

Micro-network unit economics
Edit
So how does our unit economics perform from our micro-network perspective?
Mediar's business model has profitability at its core. For each new micro-network we add to our revenue stream, we can be
profitable in 3 months,
breakeven in 5 months,
and positive cash flow in 6 months.*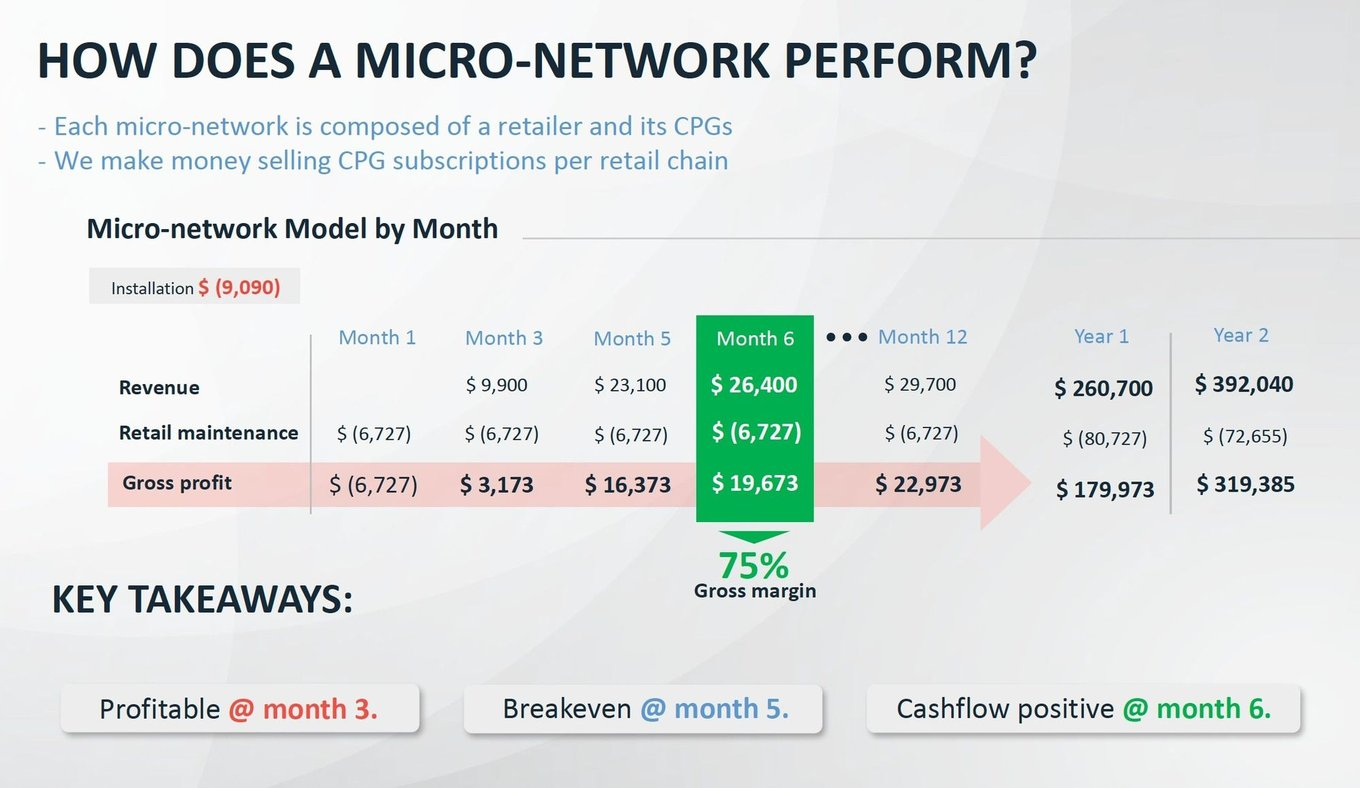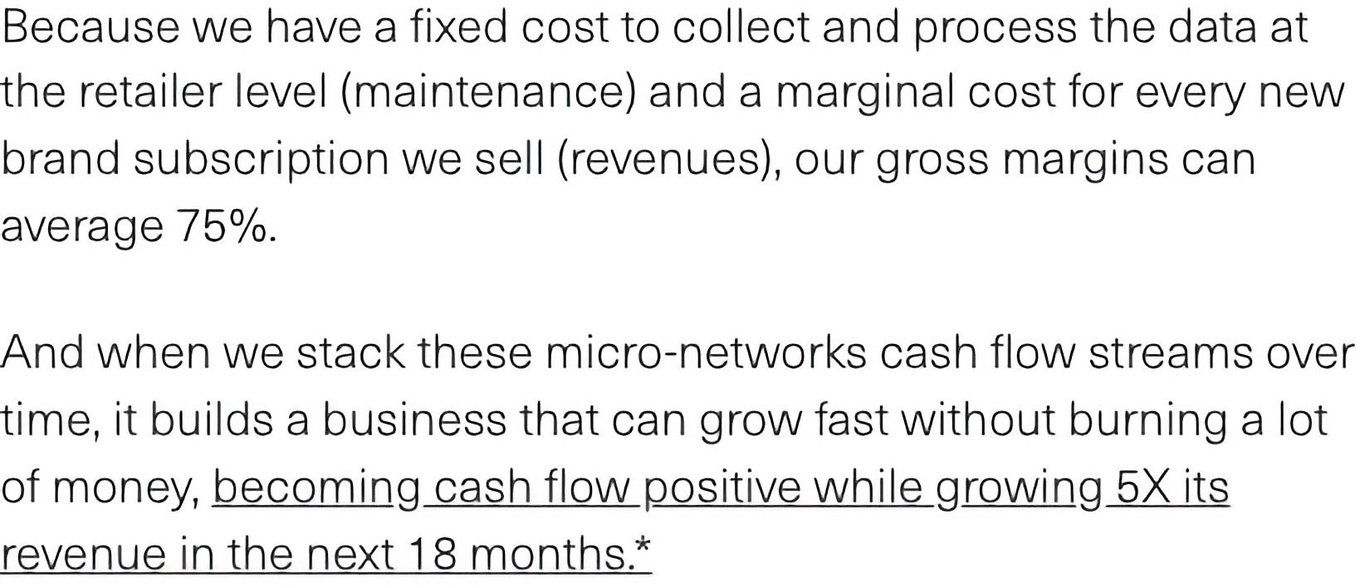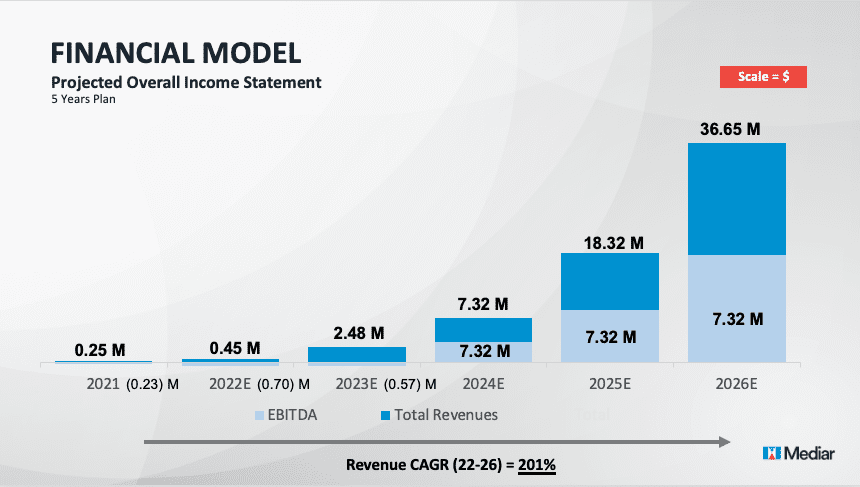 We are building the Google Adsense for offline retail
Edit

* Global |  Sources: Deloitte, Gartner, & Alphabet
Consumer behavior data has been the backbone of internet commerce for decades now.
Google built a $250 billion revenue business significantly on its Adsense platform by understanding how those consumers behave online and serving them brands' ads so they can shop better.
Yet, 90% of the sales are still offline. Imagine that same tool applied at scale in brick-and-mortar retail.  
Just like Google helps brands better promote their product online, Mediar will help brands better promote their products offline.
Competition
Edit
Shelf-level analytics
Edit
Mediar is the only company that correlates shopper behavior at the shelf level with sales ticket data, allowing brands and retailers to increase sales and optimize in-store promotions.
Our solution sits at the intersection of shelf-level shopper data and a unique brand monetization. We are an early leader in this market, and the intersection of tech and business model consists of our single most important defensibility, thus reinforcing our network effect.
Vision and strategy
Edit
Micro to macro network expansion
Edit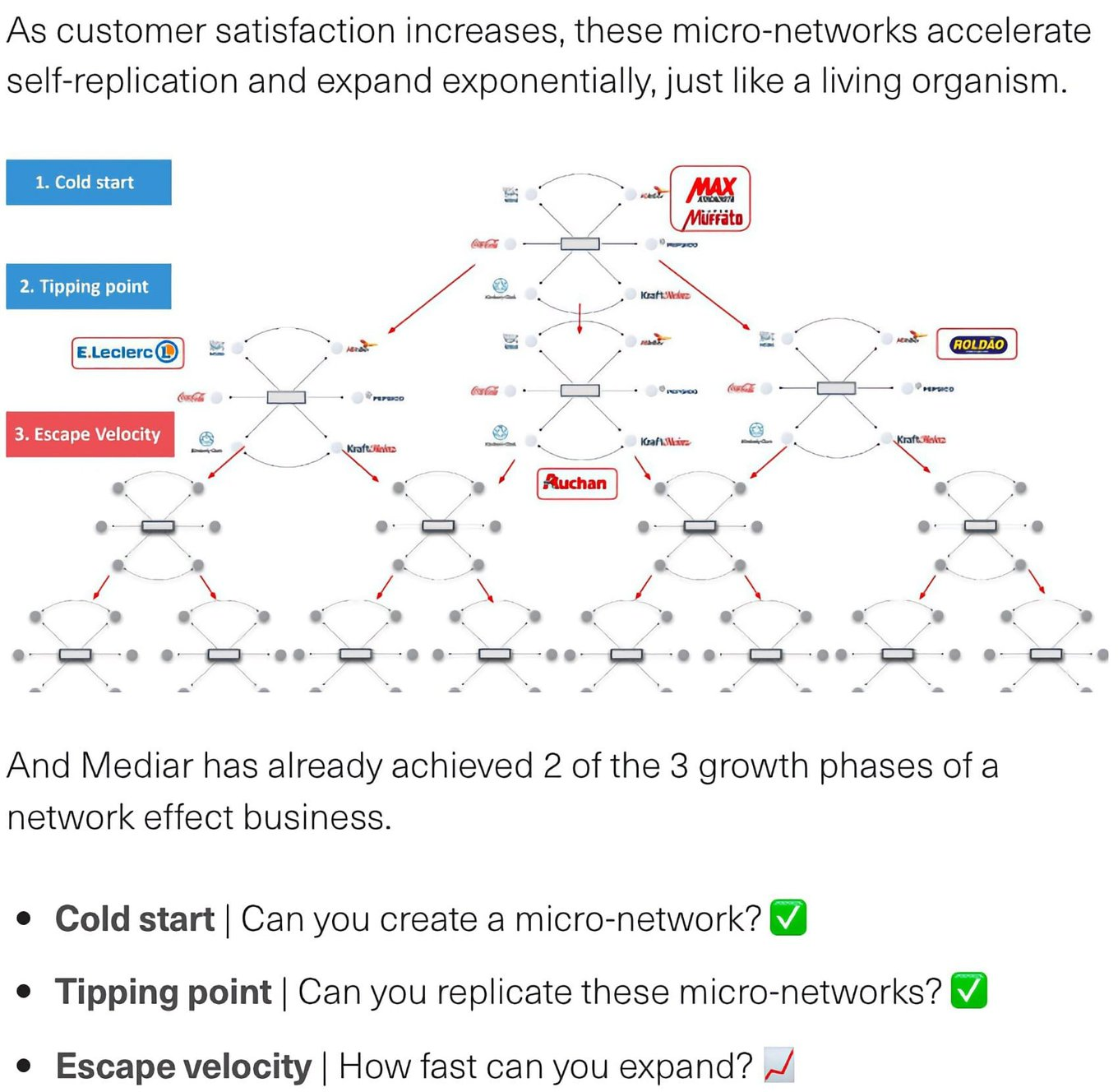 Go-to-Market network effect
Edit
When a brand sees the benefits of our solution it takes Mediar to more retailers
When a retailer sees the benefits of our solution it takes Mediar to More Brands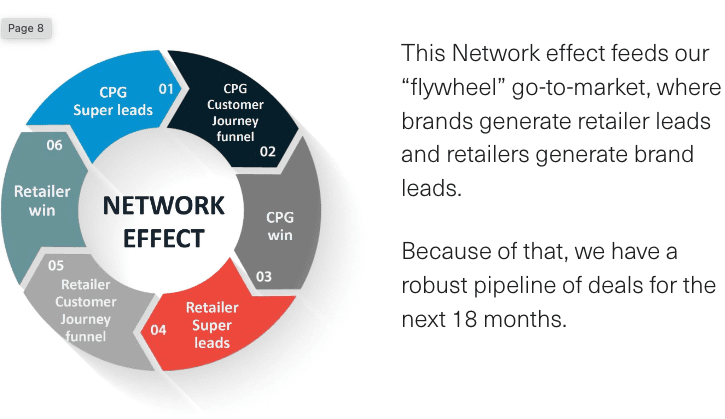 Mediar is extending its existing Pre-Series A to Republic investors
Edit
Since its inception, Mediar has raised more than $4.5M from:
Top-tier VCs like Social Capital
High-net-worth leaders from major brands like Abinbev and Unilever and major tech companies like Google and Apple
Strategic investors like MC1
... among other sophisticated investors from McCann, Hecckit Benkinser, ABInbev, Havaianas, Itau, and many more.

In this round, Mediar already closed $1M with great investors like MC1, G5 Partners, and GR8 Ventures and we are offering an additional $1M through Republic

Gustavo Lemos, CEO and team
Edit
IBM Global Entrepreneur of the Year


Co-founder and CEO Gustavo has a background in engineering and business education from top business schools like Stanford and FDC. He has been building businesses since he was 9, and his first web endeavor was nominated a Top 100 Internet Sites when he was only 15. Gustavo founded his first data analytics company right after undergrad and took it from inception to market share leadership in 3 years. Born in Brazil's "Ore Valley" of Minas Gerais, he later decided to change his fate and moved to the Silicon Valley to build a global company, what today is known as Mediar.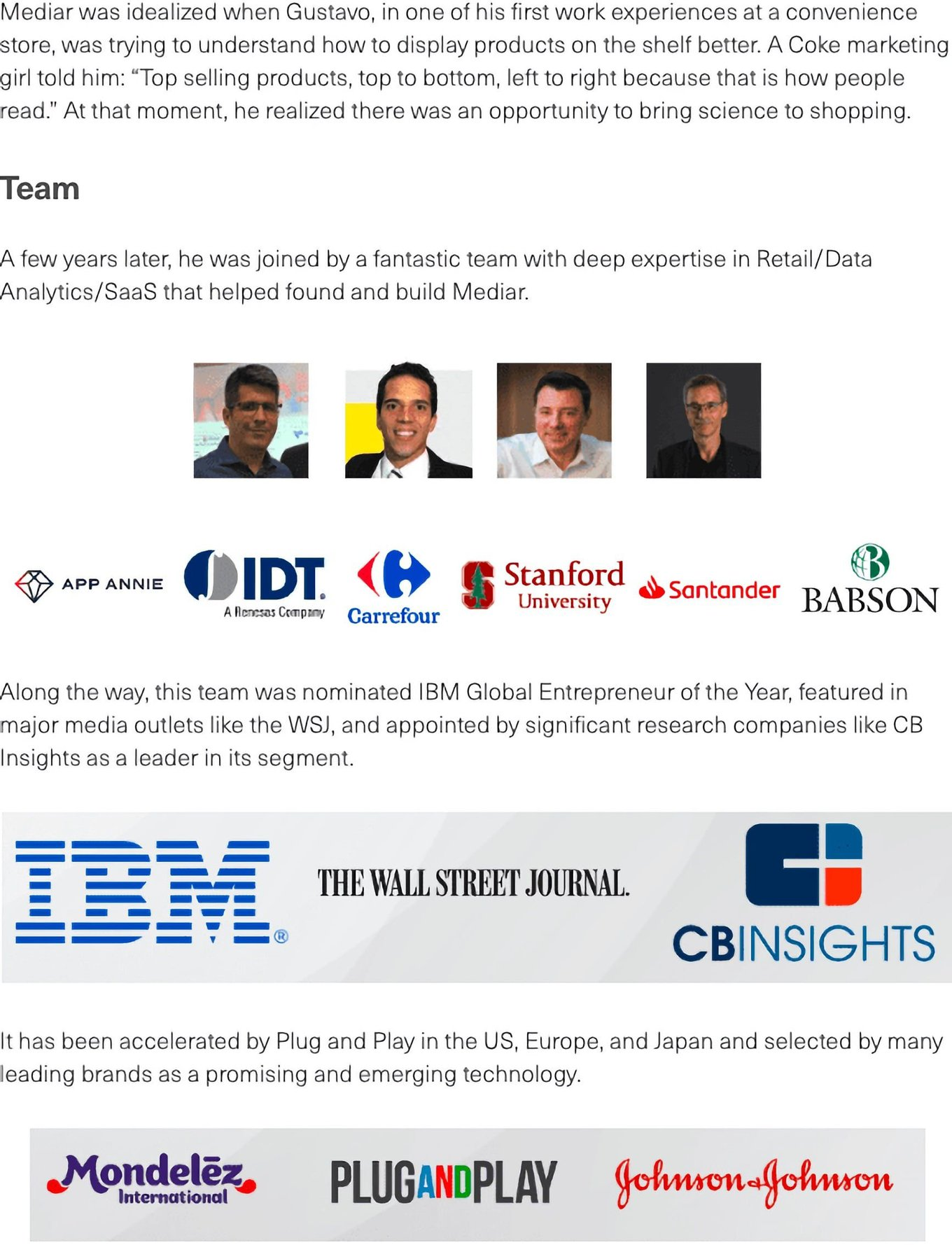 Mediar Team
Edit
Andrea Betti-Berutto
Interim CTO
Technologist, entrepreneur with +25 years of experience in Wireless RF and IOT, strategic initiatives, company re-organization, M&A. Partner and CTO at GigCapital, Previously Fellow at IDT, Co-Founder/CTO of GigOptix and iTerra, Fujitsu, ESA.
Ronaldo Palermo
Chief Revenue Officer
Executive with +20 years of experience in management and sales in the retail industry. Previously held multiple senior executive positions at Santander Bank. Focus on market expansion, and product evangelization.
Cristiano Paranhos
Director Customer Success and Insights
People-centric entrepreneur. 12 years of experience managing global projects of behavior understanding & retail analytics. FDC and Babson College executive education.
Fred Thuard
Director of Sales
22 years serial enterpreneur & senior executive in the mobile, market intelligence and analytics space. AppAnnie - Data.ai, Kochava, Tapad-Experian. Insead and Sorbonne University with full German, English & French proficiency.
Avanish Sahai
Advisor & investor - ex SVP Google & board member Hubspot
Stephanie Hannon
Advisor - CPO Waze
Steve Ciesinski
Advisor and investor - ex SRI and Faculty Member Stanford
Claudio Gouveia
Advisor - Ex SVP Carrefour and board Raizen