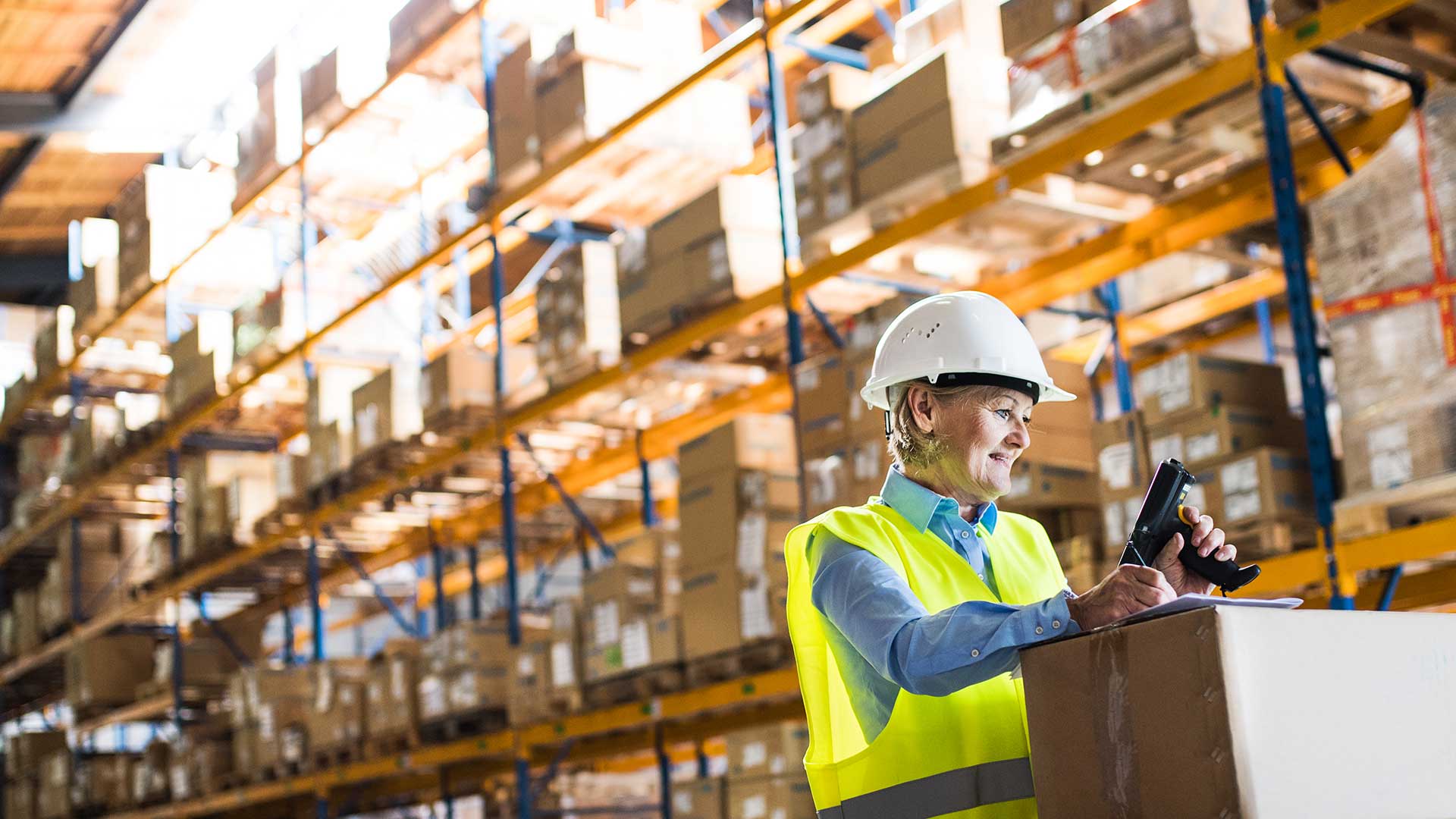 Get visibility over your supply chain by making packages speak
With Monoceros you can finally know the life of your package live, wherever it is in the world, whatever transport it is on and whoever is handling it.
Monoceros aims to bring visibility to supply chain management: it's good both for the planet (less waste, theft, etc.) and for companies (lower costs, more satisfied clients).
Seeking to raise £500k for a 24-month runway, of which £0k is committed.
Investment Interview[1]Edit
Explain what your venture does.
Monoceros allows companies to know the life of its packages live, wherever it is in the world, whatever transport it is on and whoever is handling it. Thus enabling them to tackle their supply chain challenges, save resources, money, time and, eventually, lives
What stage is your business?
We are running 3 pilots with 3 different companies in 3 different sectors (Pharma, Tech, Industrial) in order to test it in a real-life environment, gather insightful data and validate the design before the commercialisation this July. 2/3 of pilots are paid.
Describe your advisers.
We have several advisors with multi-year experience all helping on different areas: commercial, business plan, logistics and supply chain, technology, growth (please see pitch deck for more details).
Give an overview of your startup's financing history.
So far, Monoceros SAS has received the equivalent of 103,000 € from:
The founders invested 15,000 € at the company creation,
54,000€ by Réseau Entreprendre and Startup&Go Auvergne-Rhône-Alpes, French entities backing up innovative ventures,
30,000€ by BPIfrance, state grant for innovation reserved to promising businesses,
£3,000 of award by ConceptionX Show&Tell competition (1st place),
£1,000 of award by I2I - Ideas2Impact Day organised by Gandhi Center for Innovation at Imperial College Business School (3rd place).
Explain the ownership structure of your company.
So far, the whole company is owned and managed by the two co-founders.
How many employees do you have?
- Today: 2 FTEs (founders: Théophile, CEO and CTO and Federica, CFO and COO) - Tomorrow (post-money): 5 FTEs (we are looking for talented commercial, developer, cloud engineer individuals to join our team).
How much money are you seeking to raise in the current round?
500,000€.
Do you have any existing commitments to the current round?
Since we received the grant from the government entity BPI France, they are willing to match the funding received in equity with delayed-repayment debt if we ask for it. Local banks specialised in innovation are also interested in sharing the debt with BPI France.
So far, we don't have any written commitment but are at the last round with a few organisations/angels that have just finished the Due Diligence to evaluate our venture (Italian Angel for Growth, Founders Factory); in addition, an Italian venture has expressed interested in investing and partnering with Monoceros - discussions on terms of the deal are starting now.
Explain why you are raising finance.
The 500,000€ we are currently looking for are needed to address the next 18 months and the relative business growth we forecast for our venture. In particular, we will be using them to:
Pay for the certifications needed to operate in the Pharma industry,
Scale to reach 10,000 subscriptions a month by the end of 2022,
Expand the team with 3 additional FTEs in 2021 and 5 more in 2022.
As we are in a continuous improvement mindset, we intend to further optimise our current solution, adding extra machine learning and predictive features as well as including block chain to secure data exchanged by all the players involved in the shipment. Since our solution provide a reliable data feed of the whole supply chain we can provide unique services built on them. For example: optimise the inventory between warehouses in the same region; predict the repercussion of supply chain issues; provide carbon footprint for each shipment/package shipped; optimise insurance for the shipped assets.
Please explain the history of your venture.
The two of us (co-founders) came to the same conclusion starting from very different perspectives. Théophile, at the end of his PhD in Machine Learning journey, was asked to develop a machine learning algorithm to optimise inventory management for a company lacking visibility on its supply chain; on the other hand, Federica, as a McKinsey consultant, had observed several times that companies today lack the right tool to have visibility in their supply chain management, thus incurring in huge costs, waste of resource and, therefore, expensive consulting fees. This was (and still is) valid for companies no matter in which sector or geography they operated. Therefore, on the one hand we've realised there is a strong need for a solution addressing companies struggles with visibility and, on the other, that we had the knowledge and the technology to make it happen.
Please explain the longer term, future vision for the Company
The next round will be around 2M€, in about 24-30months. Apart from the amount itself, of this current or next round, we need funds to expand our team so to be able to manage the growing business, answer the market demand and be able to reach our target of 3,000 monthly subscription by this year and 10,000 monthly subscriptions by the end of 2022. We aim to keep growing our margin by proposing different services built from the unique data feed that our solution provide.
Explain the core technologies and/or service propositions of your venture.
Packages are the most important piece of the chain. By combining a cloud platform and a smart sensor, we give customers FULL visibility on their supply chain. Our solution is Scan&Forget: scan the QR on the device, put it in the box and forget about it. Receive real-time info on package status (temperature, humidity, light, shock, geolocation and geofencing) on our user friendly platform, allowing prompt actions to solve unexpected issues. The platform gives visibility on the deliveries and the inventory, enabling customers to feel in control of their supply chain; furthermore, real-time alerts permit the operator to take the right actions and prevent the content of the package from getting wasted, lost or stolen. The sensor, instead, is small enough to fit any box, with a multi-year battery life ensuring full coverage over any shipment. Being powered by our proprietary machine learning algorithms, it is 'smart' as, by contrast to existing solutions, it autonomously recognises whenever something unexpected happens (e.g., temperature breaching limits, thefts, delays) and reports in real-time to the operator in charge. Our solution gets smarter with every shipment: the more data collected, the better the ETA estimations, risk assessment and replenishment strategies, just to mention a few.
Does your commercial strategy rely on intellectual property assets?
We have led the research for existing patents, and nothing similar to our technology exists yet. So far, we have deposited the so-called 'envelope soleau' at the French IP bureau, which can correspond to a patent preliminary application (waiting for the needed funds to be completed); in the meantime, this solution ensures our technology is protected until the moment we pay for the proper application. Furthermore, we have registered the trademark of our company.
What commercial progress have you made?
We kicked-off our commercial activity in January and, since then, we have secured 3 pilots (of which two are paid) in different industries (Pharma, Tech and Industrials).
We have built a pipeline of customers and are commercialising our solution in early July, after the necessary product certifications.
References and notes
Edit