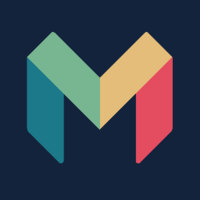 Monzo has raised £20m in the largest-ever crowdfunding round for a fintech company. The crowdfunding is part of a larger raise from venture capital firms, and the money will be used to expand Monzo's product range and further grow its customer base, that's already more than 1m
This round is part of broader fundraise alongside institutions
Record-breaking raise will value Monzo at over £1 billion
Eligible Monzo customers are able to invest through the Monzo app
Monzo raised £20m in 2 days, 2 hours and 45 minutes!
Monzo's mission is to make money work for everyone.
Founded in 2015, they now have over 1,000,000 customers, a team of 500 and a valuation of £1 billion. More than 100,000 people are signing up every month, and Monzo is the fastest growing bank in the UK.
15% of all bank accounts opened in the UK are now with Monzo!
We're excited to announce that 36,006 of the Monzo community invested £20,000,000 in Monzo, in just 2 days, 2 hours and 45 minutes!
Key stats of the raise:
£2,038,459 from our existing investors
£17,961,551 in just 2 hours and 45 minutes
"We're happy that so many of you have been able to get involved and take a stake in the bank that you're helping us build. Our community has played an essential part in making Monzo what it is today, and your support and feedback are becoming even more crucial as we grow.
So thank you to our customers, our loyal investors and our new ones – we're blown away by your support and so excited about what we'll do together."
The Monzo Team