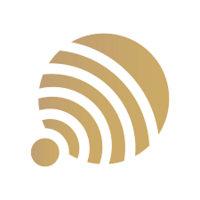 The world's first fully remote recording studio and music production marketplace.
Highlights
Reached $40k MRR at 15% monthly growth rate and hit $1M in total revenue in the last 12 months
Secured $2M investment from 5 VCs. Just closed a further $350k in March 2022 from Lince Capital
Launched Q4 2020, already 25k sessions completed and 8k+ songs produced from 1k+ subscribers
Creating real jobs for musicians in an industry where that doesn't exist. 40+ jobs created so far
In 2025 Spotify estimates 50 million music creators, who have to be making their music somewhere!
1st truly remote, realtime collaboration platform in the world, offering 10x disruption in price
4x growth in 2021, 4x growth expected in 2022
98% Customer Satisfaction and 72 Net Promoter Score (world-class bracket)
The world's first fully remote recording studio and music production marketplace Created by musicians, for musicians, Musiversal is uniquely positioned to become the world's #1 platform for music production. Here's why:
A first for the industry, Musiversal is creating jobs and stability for musicians, who are paid a salary of $48,000 full time in the US
This dramatically cuts the cost of a music production session, by 10X
Musiversal has unique booking & file management systems to make the process from musical idea to fully produced song as easy & efficient as possible
Musiversal brings hundreds of thousands of existing & new music creators to the market, through the massive disruption in price & efficiency, whilst levelling up quality at the same time
A positive cycle is created. More users = more jobs for musicians.
Musicians win, music creators win, Musiversal wins, the music industry wins.
A new, larger, fairer, more collaborative music industry has arrived!
Musiversal is transforming how music is made
Edit
Millions of people have an innate desire to create music. Chances are, even if you don't consider yourself a music creator you've probably come up with a melody at some point in your life. And that very idea, perhaps a powerful one, is still sitting in your drafts, unrealized; still just a pipe-dream waiting to come alive.
The Problem
Edit
Making music is out of reach for most of us. It's complicated! Many of us don't have the chops nor the time to learn music software, and the process of working with real musicians is very time-consuming. ⏱
First you need to actually find a great musician, then you need to find a recording studio, organize a day to book, set up, rehearse, record and then repeat the entire process until you have all the instruments you need on your track. Producing a song is like running your own logistics company. 🤯
And, it's very expensive! The going rate to record with just one session musician is $200. Even ignoring studio hire, travel costs, gear, post-production and other expenses, you can expect to pay thousands to produce a song with real musicians. 💵
For aspiring music creators, it's simply too difficult to get started. For professional music creators working to a budget, they need to rely heavily on samples and VSTs, resulting in a lower-quality and unfulfilling production. 👎
The barrier is so high that making great music is reserved for the elite few. 📛
Musiversal is here to change that...✅
The Solution
Edit
Musiversal created the Musiversal Studio to remove those barriers. We've made it easier than ever to turn a musical idea into a reality, so that now, you can finally create that song you've been sitting on and share it with the world. 🎶
From the comfort of home, you can collaborate in real time with an incredible bassist in New York, a singer in London or a 10x Grammy-winning mastering engineer in Rio, watching your own musical ideas come to life in front of your own eyes. 🤩
Traction - Musiversal is heading in the right direction!
Edit
Since launching just over 1 year ago, Musiversal has achieved a lot and proven that it is capable of becoming the market leader...
📈 Musiversal has hit 500 active subscribers, $40k MRR and growing 15% MoM 🌟 Musiversal has delivered over 25,000 sessions with 98% being rated 5* 🏆 Musiversal has produced over 8,000 songs with one recently winning a Latin-GRAMMY Award 💰 Musiversal is making 25% gross profit margins on every session, so there's a trajectory towards being profitable in the near future... 🚀 Musiversal is headed for 4x subscriber & revenue growth in 2022
Competitive Advantage - Creating a 10x price disruption
Edit
What's unique about Musiversal is that, whilst providing a professional and top-rate service, it is also the most affordable music production service on the market. 💰
Offering both superior quality and unbeatable prices sounds, well... simply too good to be true. And to be fair, that's what all of its customers said before they tried it for themselves, as well. 😅
So what's the underlying magic?
Well, unlike your standard marketplace which offers up expensive rates with a pay-per-gig model, Musiversal actually hires its supply of musicians and pay them a monthly salary. This results in substantially lower cost per session, and in turn a massive price reduction for customers.
For example, one of its musicians is on a competing marketplace charging $200 per session. You can book that same musician on Musiversal, included in the subscription, for $20 a session.
There are 3 key problems that Musiversal is addressing today that competitors are not:
It's expensive. 👎 One session, e.g. one instrument recorded live on your song, costs ~$150. This is inaccessible to most music creators and is the main reason why making real music is out of reach for most people.
There's virtually zero curation. 👎 Which means it's completely hit and miss. It takes time and effort to find a good musician, wastes money on bad finds, and causes uncertainty and anxiety in the entire process.
It's offline. 👎 That means sending endless emails back and forth, making music production a laborious, transactional and impersonal experience, and ultimately making it very difficult to actually get the music files you really want and deserve.
Conversely on Musiversal, customers watch their tracks being nailed from the hands of a pro, in a single 30-minute session, which they get to book on a time and day that suits their schedule.
And of course, customers have a lot of fun in the process, collaborating with top-talent from around the world in real time, and making friends along the way.
But what about the musicians? Well, they actually prefer working at Musiversal - because of the stability of a fair monthly pay-check, the ability to collaborate with music creators all over the world every single day, and the close-knit culture that comes with a hired supply.
Making a real difference in the music industry
Edit
Musiversal is the first marketplace in the music industry to create well-paying, stable jobs for musicians. This is transformative for the industry, which is well-known for being notoriously difficult to make a living from music. 🏆
Musicians can now make a living from doing what they do best, whilst mastering their craft, enjoying a high quality of life and even buying mortgages on their first homes. (Read what its musicians have to say in its blog 😍)
More people are consuming music than ever before; more people are making more music than ever before.
Offline recording studios are becoming a thing of the past; remote collaboration is the new way to make music.
Business Model - So where is Musiversal heading?
Edit
In 2025, Spotify estimates that there will be 50 million music creators on their platform. And those 50 million music creators have to be making their music somewhere. The question is where...🤷🏻‍♂️
Recording studios are becoming a thing of the past Remote collaboration, making music online, is the future And Musiversal has the head start in driving that shift. We're aiming to become the world's #1 platform for producing music globally 🚀
But before that, Musiversal is aiming to be a unicorn[1] in the next 4 years, something which Musiversal believes is very possible, and achievable with just 60k subscribers 🦄
Customer Love
Edit
Since Day One of launching the Musiversal Studio, we've received incredible feedback and support from the community. ❤️
In today's world where collaborating remotely is becoming the new norm, its customers are telling us that the time for this kind of product has finally arrived. This really is how music will be made around the world in future! 🌍
Andre Miranda, Founder & CEO
Serial Entrepreneur; 30K+Mins. Hollywood Productions | NYU Ms.C - Film Scoring.
Musiversal is lifelong musicians, creators, and technologists on a mission to create a more sustainable, equitable, and accessible world for musicians, producers, and the industry at large.
Xavier Jameson, Co-Founder & Product
2x startup founder of B2C marketplaces prior to Musiversal. Degree in Maths & Chemistry from Cambridge University. Classically trained pianist & composer.
Javier Mey, Chief Technology Officer
Serial entrepreneur. Lifelong technologist. Worked from large enterprises to small startups building teams & infrastructures, serving thousands DUAs from scratch... many times.
Vinicius Castro, Product
Songwriter, Music Producer and Audio Engineer with more than 100 original pieces released by multiple artists.
Rita Tulha, Orchestras
Singer-Songwriter & Producer. Finalist at the 2014 Portuguese Beatbox Battle. Studied Music Production in Lisbon and Recording Engineering in Berlin.
Diogo Melo De Carvalho, Customer Success
Drummer and Percussionist for major Portuguese acts. Performed at world-renowned stages and events. Played thousands of shows and recorded several albums. Holds Bachelor degrees in Musicology, in Music Performance, and a Masters degree in Music Education.
João Bruno Soeiro, Music Production
Composer, Producer & Audio Engineer; Has worked in films for Sony, Columbia, BBC and DreamWorks, starring Ryan Reynolds, Jake Gyllenhaal or Gary Oldman, among many others; Ran a world-class, high-profile scoring stage; Berklee College of Music graduate.
Dawn Chen, Finance
5+ years of experience in investment banking and corporate banking in top European banks. Advised credit transactions with FTSE 100 listed corporates and various cross-border acquisition and investment deals.
Cezary Loś, Full Stack Engineer
Knows the right keystrokes to make things work. Skilled & seasoned programmer with years of commercial experience. Quick thinker, problem solver and coding mentor.
Itziar Ormaetxea, Quality Assurance
Passionate Testing and QA Engineer with 18+ years professional experience. Focused on optimising procedures, build quality, reliability and maximising deployment efficiency. Skilled in planning automated test processes and strategies.
Ana Teresa Queiroga, R&D Engineer
Science enthusiast and Biomedical Engineer pursuing a PhD with a special interest in Informatics. Passionate about music (started playing cavaquinho age 6) and carrying out innovative R&D projects to disrupt the music production industry.
Francisco Castro, Growth Hacker
Former Associate at Boston Consulting Group, Teaching Assistant at Nova School of Business and Economics and Fellow at Stockholm School of Entrepreneurship. Songwriter & Guitarist.
Corina Romero, Customer Support
Social Communicator experienced in Audiovisual Media and Intercultural Language Education. Operations and Customer Support Specialist. Former English Teacher. Multifaceted performer, singer and songwriter.
Why invest?
Edit
Musiversal is on a mission to transform how music is made across the globe, whilst enabling anyone to become a music creator. And at the same time, reward those with creative talent with well-paying, stable jobs, unlike the big players today who put creative talent at the bottom of the pile.
Since the beginning, we've been building Musiversal with its community, in order to provide the world's best experience for making music. Musiversal believes that crowdfunding is an amazing way to further strengthen its relationship with the music community and grow as a raving, musical tribe, together.
After just 2 weeks of Zoom calls with its subscribers, Musiversal secured $500,000 in verbal commitments, which is why it decided to increase its initial goal and give all of its customers the opportunity to invest in Musiversal. 🤝
Outside of its own community, Musiversal is also convinced that many more musicians and investors will want to get behind the company, to not only transform how music is made but create thousands of jobs for musicians in a tough, gig-based industry, and help us become the market leader within just a couple of years. 📈
As a result of this crowdfunding campaign, we'll be able to:
Hire many more musicians across the globe
Grow 4x in the next 12 months
Put Musiversal in a really strong position to raise a Series A investment round next year, which will help us scale and become a dominant player in the industry
Whilst also giving investors a sizeable return on investment in the years to come 💪
To invest in Musiversal, click here.
To learn more about Musiversal, click here.
References
Edit
↑

A unicorn is a company worth over a $1Billion dollars in valuation.