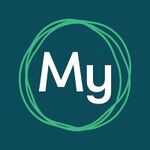 MyWallSt's mission is to get the world investing successfully. Their apps provide stock advice & the tools needed to invest with confidence. With 3m+ app installs across 165 countries & 10s of thousands of users across subscriber base, newsletter, podcasts & social, they're raising to recruit new talent & launch MyWallSt academy.
3+ million app installs in 165 countries of which 90% were organic
10s of thousands of users across subscriber base, newsletter, podcasts & social
Backed by Motley Fool Ventures, our largest external shareholder
Leadership includes Wall St. 50 honourees & ex Google, Vodafone & PwC.
MyWallSt is a multi-award-winning business on a mission to get the world investing successfully.
Every week millions of new people join the world of stock investing to find they don't know what to buy. That's why John Tyrrell and Emmet Savage created MyWallSt; to educate and inspire a new generation of investors.
We provide a clear path for anyone to go from beginner to knowledgeable investor with a suite of digital products that are scalable, defensible and built for recurring revenue.
90% of our 3+ million app downloads across 165 countries are organic, meaning our community found us by looking for a solution to a problem they had.
From that point, we earn their trust by demonstrating our expertise, producing free value propositions with the end goal of winning their lifetime custom.
In March 2021, we founded our SEC-licenced Registered Investment Advisory firm to address a growing opportunity of digital wealth management.
Since foundation, we have raised €9.3 million from 72 investors, with our largest external shareholder being Motley Fool Ventures.
We are now raising to power-charge our growth. We will recruit in engineering & marketing and continue product expansion with the launch of MyWallSt Academy in November 2021.
Our purpose is to inspire people to own their financial future.
John Tyrrell – Co-Founder & CEO (full time)
John is an engineer at heart who worked at the forefront of mobile technology before co-founding MyWallSt. A 2016 Wall Street 50 honoree.
Emmet Savage – Co-Founder & Chief Investor (full time)
An investor at heart. In July 2019 Emmet had a reviewed personal 10-year CAGR exceeding 30%. He is a 2015 and 2016 Wall Street 50 honoree.
Hazel Manks - CFO (full time)
A highly experienced chartered accountant having worked in several senior finance roles. She then moved into a variety of industry sectors across the globe specialising in the Entrepreneurial SME's to assist them in driving their business forward.
John Smyth - COO (full time)
Worked in the digital space for 15 years, starting his career in Google before heading up the marketing department in one of Ireland's top eCommerce automotive suppliers, MicksGarage.
Rob Cumiskey - CMO (full time)
A full-stack marketer with a range of experience over 15 years covering marketing comms, consulting and entrepreneurship from foundation to established brands. Worked at Google before joining MyWallSt in 2020.
To invest in MyWallSt, click here.
To contact MyWallSt, click here.