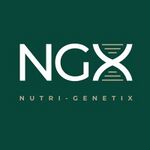 Winner of SIX awards in 2021, NGX BodyFuel is The World's First Genetically Personalised Meal-Shake (patent pending). After successfully launching and selling over 120,000 meals in the UK, NGX is raising capital to open the US market & accelerate the launch of new personalised nutrition products.
Customer numbers grown 560% in 2021 & return on ad spend of £3.78 for every £1 spent
Dragon's Den Winner
Large & Fast Growing Meal Replacement Market est $24.8bn by 2025 (7% CAGR)
6x Awards for Innovation, Excellence & Best in Nutrition.
Everyone is genetically unique, with unique nutrition requirements. Current food supplements are often based on generic food guidelines that are unsuitable for achieving optimal levels of fitness & health. It used to be complex & expensive to determine an individual's unique nutrition targets. And it used to be a hassle to prepare fresh food every day to hit them - especially for busy people.
NGX BodyFuel is The World's First Genetically Personalised Meal-Shake, our patent-pending solution to this problem, based on a simple, at-home DNA Nutrition Test.
We have collected ~1m+ customer data points, sold 120,000+ meals of BodyFuel, developed proprietary gene-nutrition matching technology & for the last 6 months have achieved an average return on ad spend of £3.78 for every £1 spent.
We have secured partnerships with the likes of AMEX, Barclays, F45, Axa & Everyone Active. We have featured in the likes of Vogue, Men's Fitness, Women's Health & Dragon's Den - winning offers from Peter Jones & Touker Suleyman.
Our vision is to perfect individual nutrition, whoever you are, whatever your goal. We use our deep understanding of customer genetics & lifestyle choices to inform our R&D roadmap that aims to improve both customer health, & customer value to NGX.
We are raising with the aim of accelerating customer acquisition, launching new products & establishing a US market presence.
We started NGX to make personalised nutrition simple, convenient and affordable, so that everyone has the opportunity to become the best version of themselves. Our ambition is to become the most sought after personalised nutrition brand in the industry.
Jeremy Poland, CEO
9 years experience in management consulting, setting up brands and companies for a number of fortune 250 companies including J&J, Pfizer and Abbott.
Hugo Jones, COO
Serial entrepreneur experienced in leading startups such as Cult Events to million-pound revenue-generating companies.
Olga Hamilton (Part-time), VP of Nutrigenetic Science (FdSc, DipION, mBANT, CNHC Registered, PGDip)
10+ yrs experience as a registered nutritional therapist & thought leader in the emerging field of nutrigenetics – the science behind NGX.
Alex Blyth, Chairman
Extensive experience working in a cross-section of healthcare, pharma & business. Has brought over 50 novel products and brands to market. Including work for Novartis, GSK and J&J. Alex has built three companies and sold two.
Advisers
Scientific: Prof. Roche (UCD), Prof. Muller (UEA), Prof. Karani (UoR)
Finance: Matt Brewster (ex-CCO Pepe Jeans)
To invest in NGX, click here.
To contact NGX, click here.