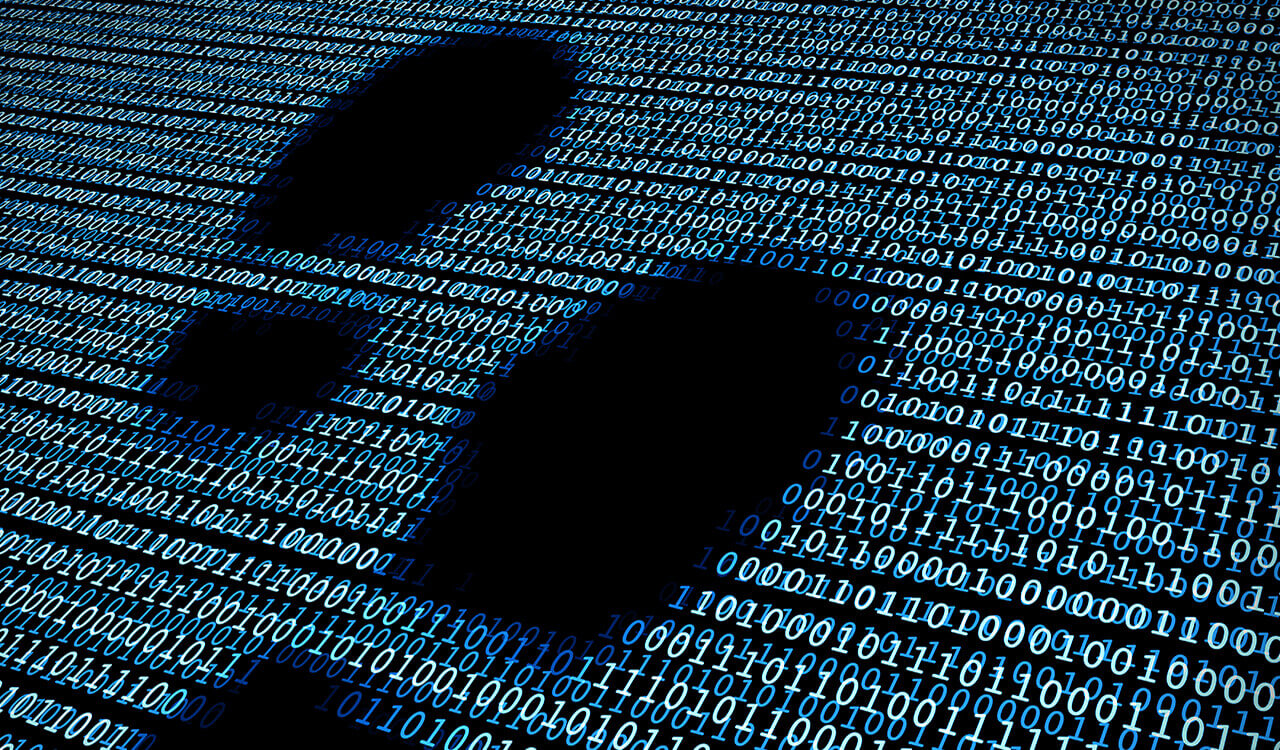 The control panel for your digital identity
We're a London based startup founded by Simonetta d'Ottaviano and Charlotte Slingsby, both graduates of Innovation Design Engineering double masters at Imperial College London and the Royal College of Art. We won the support of great institutions including the National Cyber Security Center (GCHQ).
Nettoken is the first password manager fit for the whole household.
With an average of 150 accounts under a single user's name, our mission is to make personal cybersecurity less intimidating for everyday internet users and empower everyone, from adults to children, to easily manage their ever-expanding digital footprint.
Seeking to raise £250k for a 12-month runway, of which £125k is committed.
Investment Interview[1]Edit
Explain what your venture does
We co-founded Nettoken with the mission to make personal cybersecurity less intimidating for the whole household. From seamless management of the hundreds of accounts and passwords that we each hold, to facilitating digital parenting, Nettoken can help millions of everyday internet users and their families to manage and protect their digital footprint.
What stage is your business?
Sales.
Describe your advisers.
Nettoken benefits from the experience of specialists in various strategic fields on a - currently informal - advisory board. Kubi Mensah: Advisor as well as one of Nettoken's earliest investors, he was the CEO and co-founder of Sphere Secure (acquired by OneLogIn). Founding partner at Gattaca. Y-Combinator alumni. Kubi often takes part in the team's brainstorming sessions contributing with his deep technical background in cybersecurity. Pete Malcolm: Group CTO at EMIS Group plc. Founded, grown and sold multiple tech companies. Raised $100M, attracted world-class customer bases. Successful designer of globally deployed software solutions in Cloud Computing, Storage and Data Protection. Carlos Perez: More than 15 years experience working in the IT sector in the areas of infrastructure and security for multinational projects. Carlos' clients include Deloitte, PwC, Telefonica. He co-founded iHackLabs (UK), which he recently exited to Telefonica. As part of the Research & Development aimed to expand on Nettoken's capabilities and build digital parenting tools, we are setting up a scientific advisory board. This already includes three active members, whom we highly value their experience for their contribution to cybersecurity and technology research and ideation of projects with great social impact, many of which address children's security, education and wellbeing. Reid Derby: Innovation Lead for Cyber Central UK Reid is a mission driven innovator, engineer and technology leader with a long career in cybersecurity in the UK Government. Reid leads the development of the Cyber Central Innovation Ecosystem in Cheltenham Borough Council, as part of the Golden Valley Development Team. Reid has spent the majority of his career working in government, as an engineer, programme manager, and more recently as Head of Innovation. Over the last 10 years Reid has led significant innovation and entrepreneurial projects across the UK Government working closely with startups, global technology companies and academic partners, with a focus on big data, data science, open source software, cybersecurity and innovation methods. Reid has a BEng in Electrical and Electronic Engineering from the University of Strathclyde, an MA in Biblical Studies from the University of Gloucestershire, and is currently completing an MSc in Software and Systems Security at the University of Oxford. Reid is a Chartered Engineer, a Fellow of the IET and a member of the CIISec. Alberto Sanna: Advisor Director of Center for Advanced Technology in Health & Wellbeing, San Raffaele Hospital. He graduated in Nuclear Engineering from Politecnico di Milano, Alberto is the Director of the Center for Advanced Technology in Health & Wellbeing and coordinates international projects in three main research programmes: SMARTer and SAFer HOSPITAL, SMARTer and HEALTHIer LIFE, and SMARTer and HEALTHIer CITY. He has been deeply involved in European Research Framework Programmes FP5, FP6, FP7 and currently active in 11 Horizon 2020. He has presented his research activities in 150+ top level international congresses and has been constantly active in academic teaching as the contract professor in Information Technology, Design and Medicine courses. He is author of edutainment videogames & formats, and avant-garde photographer investigating the role of visual arts in socio-technological ecosystems. His TEDx Talk on the topic of Engineering Awareness. Ashleigh Slingsby: Research Advisor Ashleigh is a London-based Communications Consultant working for the LSEs Latin America and Caribbean Centre (LACC) as their Communications and Engagement Officer. She also works as a Copy Editor for the LSE International Growth Centre (IGC). Her interest lies in evidence informed policy making for the realisation of inclusive and sustainable development.
Give an overview of your startup's financing history.
To date, we raised a total of £300,000 in funding from friends & family and angels, as well as institutions such as the Royal College of Art. We also received £60,000 in grant support and mentorship from the British National Cyber Security Centre (a part of GCHQ) and Wayra (Telefónica). Details on investors/rounds: Royal College of Art: £8,000 + free working space as a consequence of joining their InnovationRCA incubator with a patent fellowship. The RCA has also supported our initial patent expenses and offered free office space and mentorship through InnovationRCA incubator. Equity was pre-defined by the incubator contract / Cylon accelerator - £15,000 from their partners + Amadeus Capital Partners. Equity was pre-defined by the accelerator contract / 1 Angel investor: £10,000 (valuation: £350,000) / 1 Angel investor: £100,000 (valuation £630k pre-money) / 2 Angel investors: £20,000 (valuation: £980k pre-money) / 1 Angel Investor (follow-up from previous investment): £50,000 (valuation: 3m pre-money) / 1 Angel Investor: £70,00 (valuation: 3m pre- money) / 1 Angel investor : £30,000 (valuation: 3m pre-money). Funding allocation: R&D: we have been researching and prototyping various technologies before starting to build the existing software architecture of Nettoken. / IP expenses for UK and US patents. / User research and UI testing and surveys. / Beta version: the majority of the funding has been used to build an agile web app with military-grade encryption, mobile apps on iOS and Android, browser extensions. The latter is a key aspect for Nettoken's authentication and password management functionalities (currently compatible with Chrome, Brave, Edge). / Full time salaries to 1 back- end developer and 1 front-end developer. / Part-time salaries to co-founders. / Security assessments and penetration testings. / Digital marketing campaigns. / Making the company revenue generating (since October 2020) through the subscription available on the App Store. We currently have a runway until the Summer whilst we fundraise and increase revenue.
Explain the ownership structure of your company.
Co-founders Directors: 57.27% Co-founder: 5.78% Corporate: 5.33% Private Angels Investors: 21.62% Option Pool : 10%.
How many employees do you have?
CEO (Co-founder)
CTO (Co-founder)
Back-end and iOS developer (Employee)
Front-end developer (Employee).
Next key hires after funding: Marketing/Community manager and a UI/UX designer.
Please provide the name of a lawyer, who will represent you for the upcoming investment round.
Bird&Bird law firm.
How much money are you seeking to raise in the current round?
GBP 250,000.
Do you have any existing commitments to the current round?
No committed leads as of yet. Applied in March 2021 for the ICO Grants Programme under the topics of 'Digital identity' and 'Data protection issues and solutions for vulnerable adults, groups at risk of inequality and children'. The proposal would fund research and development on digital parenting.
Explain why you are raising finance.
We are raising £250,000 to support 12 months of operations. Breakdown of funds allocation: 15% management 30% communications & marketing 40% product development 15% services, legal & subsistence. Key activities: Enhance product on-boarding - Increase exposure and drive adoption - Legal advice to review product's Terms & Conditions. Key hires: - Marketing manager - UI/UX designer Key milestones: - Release the sharing feature and create user network effect - Achieve 30,000 paying customers by end of 2021 - Research and develop digital parenting tools to provide the first password manager for parents and children when ICO Age Appropriate Design Code comes into full force (Sep 2021).
Please explain the history of your venture.
Nettoken's aim from day one has been to make cybersecurity less intimidating and more accessible for everyday internet users; to put them in control of their expanding digital identity and to not compromise convenience or security. By challenging existing access management solutions, we aim to build a tool for those who are not yet catered for from young to old. With that in mind, we wanted to build the identity management platform to allow a user find and organise all those accounts they signed up to, in a unique and intuitive visual dashboard. What's our story: Nettoken's journey began in 2015 as a team project at Imperial College London and the Royal College of Art whilst doing a master in Innovation Design Engineering (IDE). We were reflecting on the little control we have over our data. We spend most of our days surfing the web and subscribing to new services for all sorts of reasons, yet we lack a clear overview of our digital presence. What have we signed up to over the years, which services do we pay for, who has access to our data, have we been hacked? How do we start making sense of all this chaos? That's when we had the idea to build a control panel for our digital identity that would combine convenience with security, making personal cybersecurity less intimidating and more accessible to everyday internet users. Before the pandemic, an average internet user was already unknowingly signed-up to no less than 150 accounts under their name... after the advent of COVID-19, as our lives became even more digital because of the lockdowns, this number went up by no less than 51%, making it impossible to manage and exposes us even more to cybercrime. With Nettoken we want to make it easier for everyone to be in control! As a team, we view cybersecurity from a design and usability angle, whilst building security and privacy into every step of our product architecture. We are proud of being supported by the Royal College of Art and Innovation RCA, CyLon (Cyber London), the British National Cyber Security Centre (NCSC), Virgin Startup and Digital Catapult. As a business, we collaborated on two different projects with students from the Computer Science Faculty at Imperial College London and engaged in coaching sessions organised by the Enterprise Lab.
Please explain the longer term, future vision for the Company
Nettoken's mission will always be to put user-centred design at the chore of its research and development to make productive tools that are intuitive and delightful. Our future vision is to expand on Nettoken's existing capabilities to provide a tool that removes digital barriers and simplifies digital life, by being truly inclusive of anyone in the household. As the 'Children's Code' (or ICO Age Appropriate Design Code as it is formally known) comes into full force in September 2021, which increases the data protection and privacy standards for children and young people online, we envision Nettoken as the ideal interface and communication channel to establish a secure and convenient digital identity management link between parent and child through the development of a platform with an integrated parental interface. The interface will be designed to evolve with and adapt to the child, facilitating the removal of the parental interface when appropriate, leaving in place the lasting benefit of the password manager for the adult user. With Nettoken, we can enable the realization of the code and facilitate digital parenting by contributing to create a secure and convenient digital identity solution for the whole family. To reach scale, we plan to establish strategic partnerships in order to tap into bigger consumer provider user bases and establish ourselves as the first identity management tool for everyday internet users.
Explain the core technologies and/or service propositions of your venture.
Nettoken is a password manager fit for the family which provides a control panel for your digital identity. Full functionality syncs over three different applications including the phone, web and browser extension. The phone application acts as a dedicated key for the user to access their accounts on-the-go from the phone, as well as conveniently log into the web application just by scanning a QR code. Nettoken is 2FA (2 factors of authentication) by default without the need for another password. This makes Nettoken more secure than other password managers which require a master password, while even more convenient! Currently, the iOS phone app has additional functionality compared to the Android application. The web application allows a user to find accounts that they have signed up to and store credentials for each account in a visual dashboard to take control and get organised. The web app is available on any computer at nettoken.io In addition to this, the browser extension works in conjunction with the web app to conveniently autofill credentials into login pages to facilitate easy sign in of accounts. It also adds new accounts from the browser to your Nettoken dashboard to keep it up to date. The Nettoken browser extension is currently compatible with Chrome, Brave and Edge.
Does your commercial strategy rely on intellectual property assets?
Nettoken was granted UK and US patents on a new method of contactless authentication (using NFC technology) and access management system. The patent references the digital platform that is currently Nettoken's web app. Whilst our efforts have been mainly directed to the development of the software part of the original project, the patent also describes the design and encryption of a hardware device (the 'Token') which could become a method of master-authentication for Nettoken. Alternatively, it could be licensed separately for specific applications (e.g. military, premium products) and generate a separate revenue stream. The inventors (Nettoken's founders) have re- assigned the IP to the company so it is an asset of the business. Documents related to the patents are attached in the data room.
What commercial progress have you made?
Nettoken is currently available on the App Store for at a subscription cost of £.1.99/month after a 1 month free trial. The Android app is also in development and available on GooglePlay. Current user base: 1100 users Validation/Revenue: the paid subscription was recently released in the App Store, so the metrics are still building up! However, these are the results from our initial digital ad campaigns: 25% signup rate from the first Facebook ad, 14% signup rate from Instagram ads, 8.9% current paid conversion rate on App Store. With the release of the 'sharing' feature in Q3 2021 we can conservatively estimate our user base to grow by 50% month to month due to the user network effect. Partnership pilot: We are continuing conversations with Telefonica and their cybersecurity branch ElevenPaths, after the initial pilot we did last year, which involved an initial tester group of Telefonica employees. We are now exploring how fit in their household solutions and data bundles, which would also go greatly with our next product scope on 'digital parenting'. We will be running a workshop on this at their Cyber Academy in May.
References and notes
Edit