Revolutionary antimicrobial with $7M revenue in 2020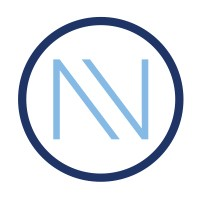 == Investment summary ==Advanced antimicrobial technology inhibits the growth of bacteria for up to 90 days.Novalent is a US biotechnology engineering firm that has pioneered a new category of technology providing long-lasting protection against bacteria and viruses. Their EPA approved and FDA-listed antimicrobial solutions continuously inhibit bacterial for up to 90 days on surfaces and up to 24 hours on hands.* Surface protectant and hand sanitizer products sold in US, EU and Australia* Made in North Carolina, USA with patented technology* FDA-listed and EPA approved, lab-verified, 20+ years of research and trials* Used by Starbucks, Pepsico, Hanes, Sabra, Fonterra, Publix, more* $7.7M revenue in 2020* Investors: Rickard Gardell, Simon Pillar, Christer GardellFor technical assistance: (855) 668-2575 (9 AM to 5 PM Eastern)Click here for assistance on accreditation verification== Problem ===== Traditional disinfectants only offer short-term protection ===Harmful bacteria and other microorganisms contribute to some of our most urgent and devastating worldwide health emergencies. These infectious microbes are everywhere, costing the economy $50B+ each year in the US alone.Disinfectant sprays and wipes are the standard tools in our antimicrobial arsenal, but they only offer temporary protection. Once the surface is dry—as soon as 2 minutes after treatment—it's subject to recontamination.In high-traffic areas, recontaminated surfaces can be dangerous or even deadly.== Solution ===== Novalent protects for up to 90 days ===
Novalent is a US biotechnology firm on a mission to engineer long-lasting antimicrobial protection for surfaces, skin, and clothing. Founded by leading antimicrobial scientists in 1998, our team invested two decades into proprietary, patented research before launching our technology in 2019. The groundbreaking result is a spray-on product that continuously inhibits bacteria and other microorganisms on surfaces for up to 90 days.* Novalent technology is applied to a clean, disinfected surface* Creates an invisible antimicrobial protective layer which continuously inhibits bacteria after application* Non-toxic and environmentally friendly—approved by the EPA== Product ===== Lab-tested, EPA approved surface protectant and FDA -listed hand sanitizer ===We have launched two successful products based on our patented technology:* Novalent AM 90-day surface protectant* Novalent Shield+ 24-hour hand sanitizer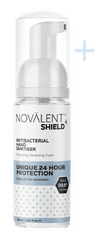 Both are made in our Greensboro, NC manufacturing facility, and are available to businesses and consumers in the US and Australia. Our technology has been approved by the US EP are FDA listed and has been independently tested by leading international laboratories.Novalent Shield+ hand sanitizer is based on the same antimicrobial technology as Novalent AM, and offers distinct advantages over market leaders like Purell:* Protects against germs for 24 hours* Non-toxic & doesn't wash off in water* Alcohol-free, doesn't dry out skin== Traction ===== $7.7M revenue in 2020 ===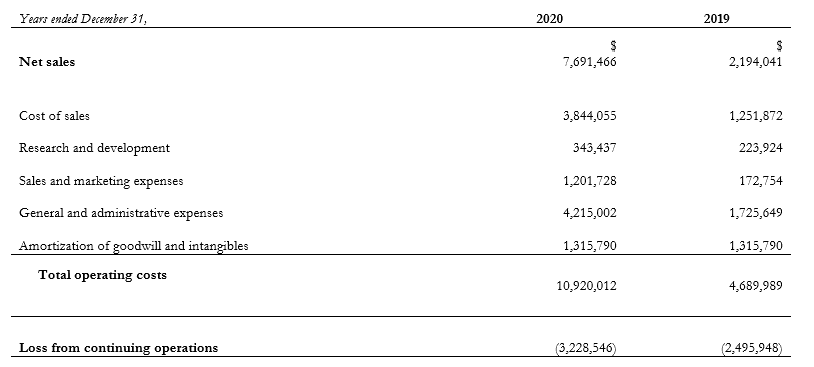 In September 2020, Novalent Shield+ was honored as the winner of the prestigious Good Design Award—making ours the first hand sanitizer ever recognized by a design award.== Customers ===== Used by global leaders across industries ===Industry giants like PepsiCo, Sabra, and Starbucks are testing and adopting Novalent products as an effective precaution against microbial contamination. Other companies in testing to add Novalent into their standard operating procedures include: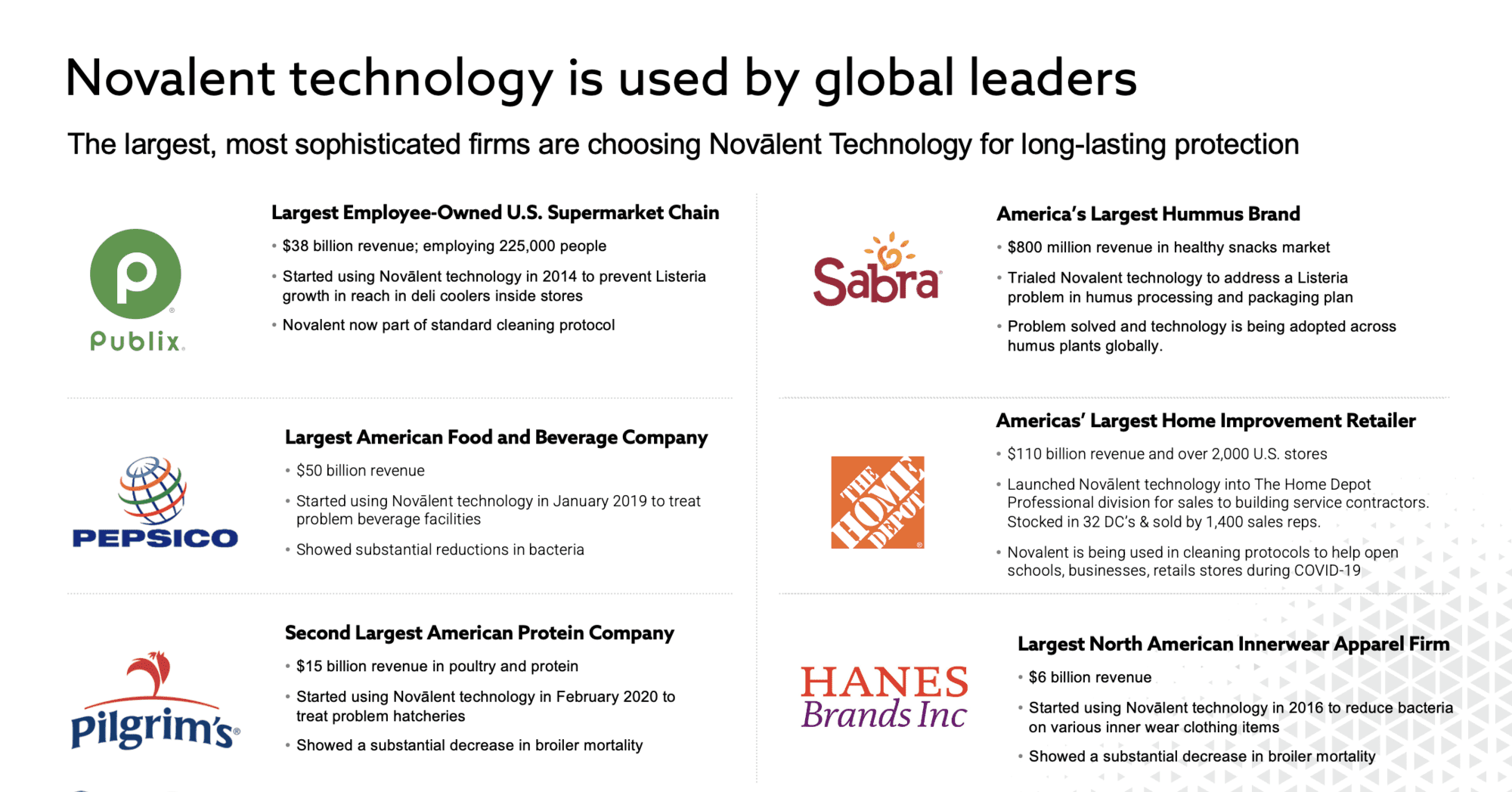 == Business model ===== B2B and retail sales channels ===We sell our products directly to some of the world's largest corporations, and direct to consumers through the Novalent e-store. To date, we have shipped more than 100K units through our retail sales channels, with gross margins of 70%+.We are making ongoing investments into social media marketing, including securing a total reach of over 250K on Instagram through our Novalent ambassador program.== Market ===== $80B+ annually in global disinfectant spending ===Our technology adds value to businesses and institutions spanning countless industries. As a point of reference when considering Novalent's potential share: the leading food safety and healthcare chemical firm, Ecolab, has a market cap of $40B.Our opportunities are far and wide, and we've only begun to see early adoption.== Competition ===== Unique patent-protected products ===Industry standard surface disinfectants and hand sanitizers all suffer from the same limitation: they kill germs on contact, but only last a few minutes. Novalent products protect against microorganisms for far longer than these legacy products.They also carry other unique advantages, relative to industry-leading products like Purell hand sanitizer:== Funding ===== Backed by world-renowned investors and executives ===Our backers include executives associated with major international corporations and financial institutions.== Founders ===== 100+ years combined industry experience ===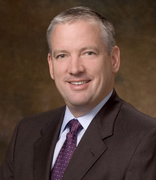 Novalent is chaired by Bill Massa, one of the most experienced private equity CEOs in the US. Bill has been a CEO for five private equity-backed companies, and served as Executive Chair and Operating Partner for ten portfolio companies, with combined value in excess of $10B.The majority of these companies were in the specialty chemicals space, and ranged in size from $20M to over $1B in revenue.He has been the CEO of portfolio companies of leading private equity firms, including The Blackstone Group and The Carlyle Group, with $650B and $250B AUM, respectively.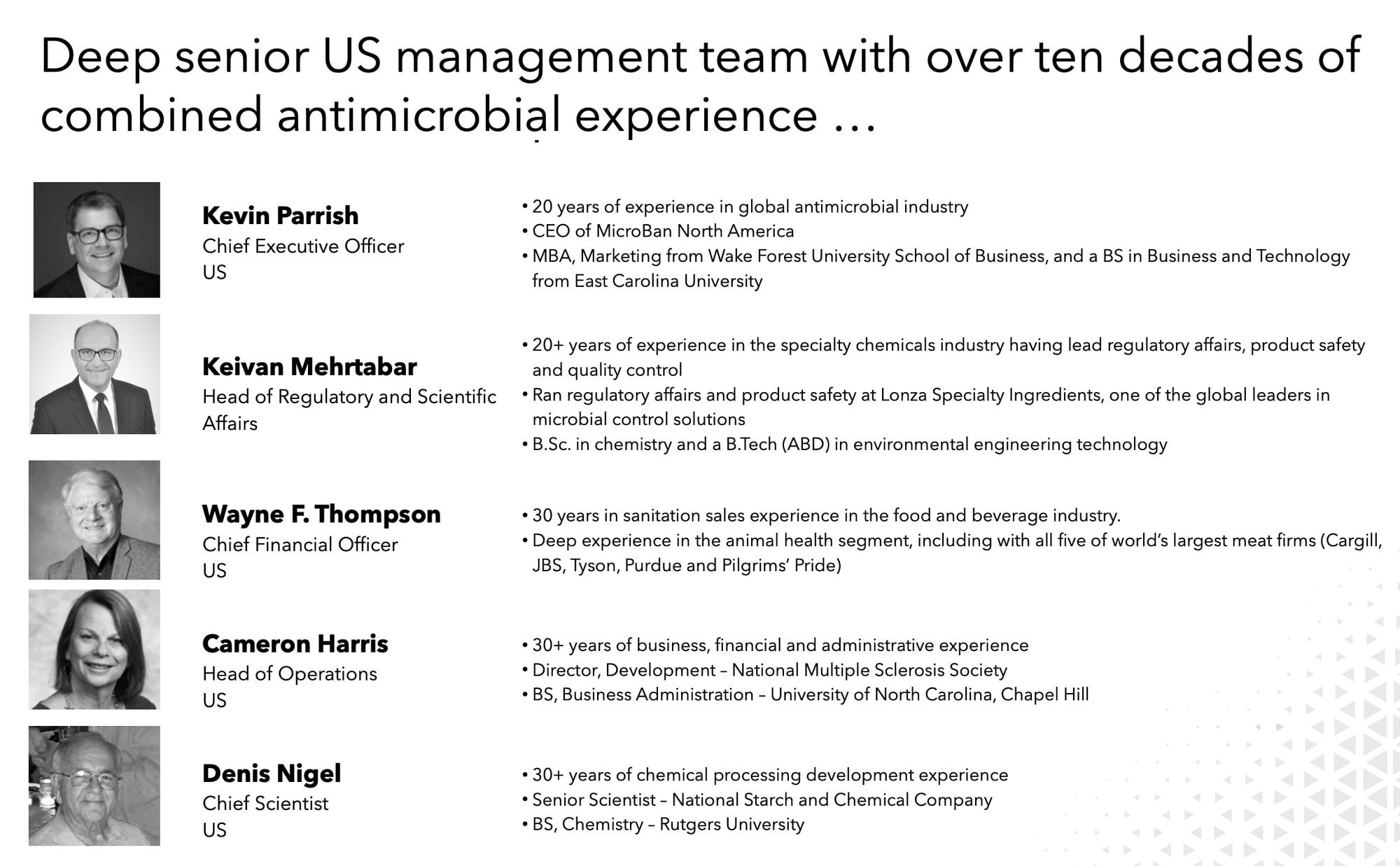 == Disclaimers ==FDA-listed means that Novalent's hand sanitizer has been issued an NDC-code by FDA and is available for commercial sale.  FDA does not 'approve' any hand sanitizer.Risks of early stage investment. Not an offer to buy or sell securities. This is a long-term speculative illiquid investment. Investment is not FDIC or SiPC insured. This site (the "Site") is owned and maintained by OpenDeal Inc., which is not a registered broker-dealer. OpenDeal Inc. does not give investment advice, endorsement, analysis or recommendations with respect to any securities. All securities listed here are being offered by, and all information included on this Site is the responsibility of, the applicable issuer of such securities. The intermediary facilitating the offering will be identified in such offering's documentation.All funding-portal activities are conducted by OpenDeal Portal LLC doing business as Republic, a funding portal which is registered with the US Securities and Exchange Commission (SEC) as a funding portal (Portal) and is a member of the Financial Industry Regulatory Authority (FINRA). OpenDeal Portal LLC is located at 335 Madison Avenue, 16th Floor, New York, NY 10017, please check out background on FINRA's Funding Portal page.All broker-dealer related securities activity is conducted by OpenDeal Broker LLC, an affiliate of OpenDeal Inc. and OpenDeal Portal LLC, and a registered broker-dealer, and member of FINRA | SiPC, located at 1345 Avenue of the Americas, 15th Floor, New York, NY 10105, please check our background on FINRA's BrokerCheck. Investments in private companies are particularly risky and may result in total loss of invested capital. Past performance of a security or a company does not guarantee future results or returns. Only investors who understand the risks of early stage investment and who meet the Republic's investment criteria may invest.  Neither OpenDeal Inc., OpenDeal Portal LLC nor OpenDeal Broker LLC verify information provided by companies on this Site and makes no assurance as to the completeness or accuracy of any such information. Additional information about companies fundraising on the Site can be found by searching the EDGAR database, or the offering documentation located on the Site when the offering does not require an EDGAR filing.Certain pages discussing the mechanics and providing educational materials regarding regulation crowdfunding offerings may refer to OpenDeal Broker LLC and OpenDeal Portal LLC collectively as "Republic", solely for explanatory purposes.Neither OpenDeal Inc., OpenDeal Portal LLC nor OpenDeal Broker LLC make investment recommendations and no communication, through this Site or in any other medium should be construed as a recommendation for any security offered on or off this investment platform. Investment opportunities posted on this Site are private placements of securities that are not publicly traded, involve a high degree of risk, may lose value, are subject to holding period requirements and are intended for investors who do not need a liquid investment. Past performance is not indicative of future results. Investors must be able to afford the loss of their entire investment. Only qualified investors, which may be restricted to only Accredited Investors or non-U.S. persons, may invest in offerings hosted by OpenDeal Broker.Neither OpenDeal Inc., OpenDeal Portal LLC nor OpenDeal Broker LLC, nor any of their officers, directors, agents and employees makes any warranty, express or implied, of any kind whatsoever related to the adequacy, accuracy or completeness of any information on this Site or the use of information on this site. Offers to sell securities can only be made through official offering documents that contain important information about the investment and the issuers, including risks. Investors should carefully read the offering documents. Investors should conduct their own due diligence and are encouraged to consult with their tax, legal and financial advisors.By accessing the Site and any pages thereof, you agree to be bound by the OpenDeal Portal's Terms of Use and Privacy Policy and/or OpenDeal Broker's Terms of Use and Privacy Policy. Please also see OpenDeal Broker's Business Continuity Plan and Additional Risk Disclosures.Investors should verify any issuer information they consider important before making an investment.https://www.finra.org/#/https://www.sipc.org/== Novalent Team ==Kevin ParishChief Executive Officer20 years of experience in the global antimicrobial industry. Head of MicroBan North America. MBA in Marketing from Wake Forest University School of Business, and a BS in Business and Tech from East Carolina University.Keivan MehrtabarSr. Director of Global Regulatory Affairs20+ years of experience in the specialty chemicals industry having led regulatory affairs, product safety, and quality control. Formerly at Lonza Specialty Ingredients. B.Sc. in chemistry and B.Tech (ABD) in environmental engineering technology.Cameron HarrisHead of Finance & HR30+ years of business, financial and administrative experience. VP Finance & Administration, Wellington Hall, LLC. BS, Business Administration – University of North Carolina, Chapel Hil.Bill MassaExecutive ChairmanOperating Partner/Executive Chairman for 10 PE companies. Five-time Private Equity backed CEO. Experience in Specialty Chemicals, Environmental Services and other Industrial businesses from $20 million to $1.2 billion.Wayne F. ThompsonChief Financial Officer US (part-time)30 years of financial accounting experience. From a Big 5 firm to corp. controller and CFO across a variety of companies and industries over 40 years. Deep experience in the restaurant industry as controller for the Battleground group for five years.Denis NigelChief Scientist US30+ years of chemical processing development experience. Senior Scientist – National Starch and Chemical Company. BS, Chemistry – Rutgers University.