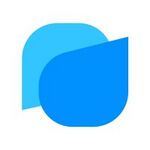 Online platform helping dietitians get new patients
Already 200 dietitians registered and 3,500 ready to be contacted
250k community members ready to connect with dietitians
20 insurance firms & clinics contacted for Nutrimis solutions
Introduction
We created Nutrimis to help overweight people change their nutrition and sports habits by connecting them to dietitians and a caring community.
Our social and monitoring application is securely connected to our dynamic cloud Nutrimis platform dedicated to health professionals.
Our platform allows dietitians to:
Be directly contacted by new patients and generate additional revenues
Be promoted on Nutrimis social motivation mobile application with hundred of thousands of users looking for help
Improve current patients journey by monitoring them online
Optimise time management and efficiency
Allow patients to access dietitians from everywhere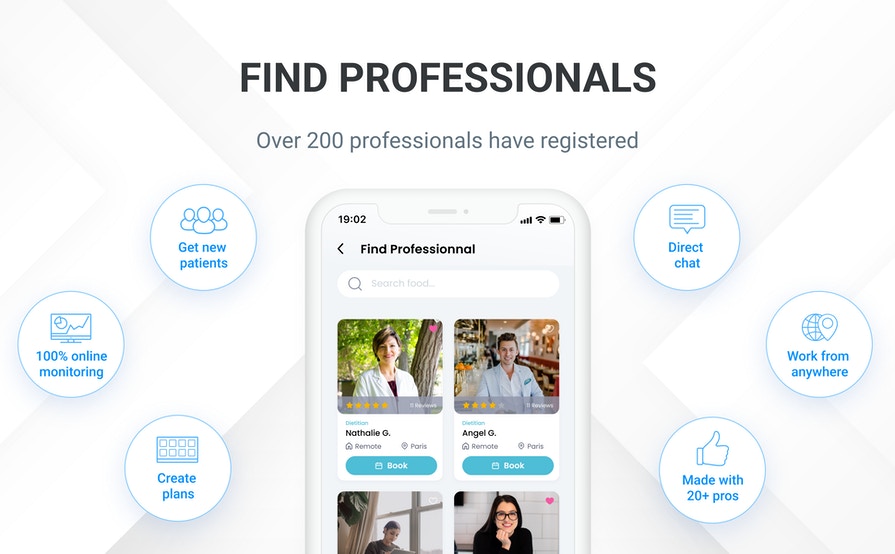 The platform offers a wide range of online features for dietitians, to ease their digitalisation and optimise their time management:
All-in-one dashboard
Patient acquisition and management module
Synchronised calendars
Video-consultation tool
24/7 direct chat
Patient evolution data monitoring
Customisable reporting & invoicing
Substantial accomplishments to date
2020
· Financially backed by the French Public Bank of Investment & awarded with the "Bourse French Tech" grant, the BPGO bank and the European Investment Fund through an innovation loan · Nutrimis App version 2.0 is launched during the summer · Laureate of HEC Challenge+ (Best Business Plan). HEC is the best business school in Europe according to the Financial Times. · 200 nutrition professionals signed up to pre-access Nutrimis Dashboard
2021
First B2B partnership with Withings (formerly Nokia Health) and the French health insurance LMP
International market entry: deploying in the UK (>10k users) and launch of the Nutrimis 3.0 mobile application
Selected by top incubators including Station F and Plug&Play Healthcare
Partnership interest with a major hospital group in France (13 hospitals including a clinical study & product usage for bariatric surgery patients)
Nutrimis weight loss communities reach 250,000 members, across the app and Facebook groups.
Labelled as French Tech Rise most promising health tech companies in France
Launch of the professional dashboard with 3,500 dietitians qualified leads
French national press including Virgin Radio France
Monetisation strategy
Nutrimis revenues come from three channels:
Our platform for dietitians has a monthly subscription fee of 59 EUR. An additional 15% of the consultation fee is taken when we introduce a new patient to a dietician.
Our social mobile application has a Premium feature with a monthly subscription fee of 29 EUR, allowing you to be followed by a dietician twice a month.
We aim to have 500k overweight users and 1,000 dietitians by the end of the year. As well as weight-loss related brands willing to promote with monthly paid advertising campaigns through our channels.
Use of proceeds
Your support and funding will help democratise healthy weight loss.
The amount raised will be used to fund the following activities:
SALES & MARKETING: 65% of the funds will be used to drive growth, develop the acquisition of healthcare professionals and strengthen our sales and marketing teams
TECHNOLOGY: 17% of the funds will be used to grow our technical team, boost our R&D and complete our technological solutions in an efficient way
OPERATIONS: 18% of the funds will be used for daily operations
Our stretch goals if we go over our target:
Employment of additional talent over the next 12 months to accelerate our international expansion:
Increase our sales team
Further investment in marketing
Hire more engineers to increase and accelerate our tech capabilities
To invest in Nutrimis, click here.
To contact Nutrimis, click here.