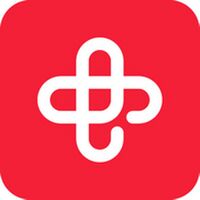 Paperclip is an award-winning marketplace for secondhand items, enabling over 300,000 users to buy, selll, (and soon rent) goods in the UK - available on iOS, Android and Web.

'The Airbnb of everything else' - Fast-growing sharing economy focused peer-to-peer marketplace for secondhand items. VC-backed. Investors include founders of GoCompare and Just Eat. £10k monthly revenue last quarter. 170k+ app downloads. 300k+ users.
Highlights
Innovative peer-to-peer marketplace for buying, selling and renting items
VC-backed, investors include founders of Just Eat and GoCompare
Monthly sales and listings growth of 1143% and 462% in 2021
Press mentions in LifeHacker, The Sun, BBC Radio
Exciting NFT/Blockchain opportunity with retailer partnerships
Pitch Details
Edit
The Business
Paperclip is an award-winning marketplace for secondhand items, enabling over 300,000 users to buy, selll, (and soon rent) goods in the UK - available on iOS, Android and Web.
The long term vision is to change the way people think about the things that they own and champion the sharing economy, disrupting incumbent marketplaces. Once item rental and delivery are in place, Paperclip can start to achieve this vision by onboarding communities (such as parenting, gaming and sports), integrating them all onto the marketplace.
A new strategy focused on rewarding retailers and sellers with lifetime commissions for resales will be explored with this funding round. This may involve NFTs and a blockchain integration, alongside an ICO in 2022.
The Market
Did you know that 13 million items of clothing are sent to landfill each week in the UK alone? These overconsumption habits are costing us our climate. Indeed, the used goods market is set to rise by 500% between now and 2025.
Paperclip aims to instill a culture of 'shared' and 'temporary' asset ownership, facilitated by it's marketplace for buying, selling, borrowing and renting - where listings never leave - tentatively dubbed 'the social inventory movement'.
To this end, there is no complete competitor enabling both the sale and rental of items combined. The used goods market in the US alone is $300bn. Paperclip aims to eventually challenge (and expand) global markets; if it captures just 1% of the US market the value would be $3bn.
Progress/Proof
TRACTION

Overfunded 2021 investment round, now opening a £3m round for 2022 with £2.5m currently committed
300k+ users onboarded
1143% growth in monthly transactions across 2021
462% growth in monthly listings across 2021
First community targeted was students, achieved coverage at 150 UK universities (90% of the market)
170k+ downloads on iOS and Android

REVENUE & COMMERCIAL PARTNERSHIPS:

£10k monthly advertising partnership revenue in 2021
300% growth in annual revenues YoY
Transaction fees will take precedence in 2022 H2

AWARDS:

Natwest #PowerUp index top 50 UK startup
Founder ranked 'Top 35 under 35 business people in Wales'
Press features in: BBC, LifeHacker, Daily Mail
Objectives/Future
Paperclip's overall vision is to disrupt the p2p marketplace arena and become the largest community marketplace in the world, enabling users to buy, sell, and rent.
With an existing community of UK students onboard, and a growing community of parents, Paperclip is now turning it's focus towards the market of 1.4bn gamers in 2022 - an underserved market with immense potential (which is why Amazon acquired Twitch.tv)
55% of gamers own crypto - more than any other community - and therefore Paperclip will explore an ICO in 2022 to fund the NFT-enabled lifetime commissions portion of the roadmap.
In the future, Paperclip will target other communities and localities - you won't sell or rent something that you own, you'll 'Paperclip it'.
Paperclip has a team of 9 full-time staff, based between Cardiff, London and Czech Republic.
MANAGEMENT: CEO is an ex-management consultant from Accenture, named as '35 under 35 business people to watch in Wales'.
CCO (Chief Commercial Officer) has over 30 years experience in sales in the student and publishing sectors (UCAS and TI Media).
PRODUCT DEVELOPMENT: Our engineers range from first class computer scientists to PhD level. Our CTO manages 1 web developer, 1 back-end and 1 mobile developer, and 1 QA.
DESIGN: We have an award-winning designer, featured on @feminist (6m+ followers)
MARKETING: Our CMO previously ran his own social media agency and manages a first-class marketing graduate.