VC-backed modern financial planning founded by former CCO of Cash App Investing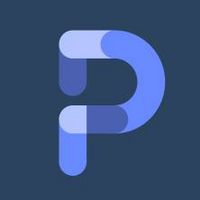 After years working as the Chief Compliance Officer and Chief Operations Officer (CCO/COO) for various fintech unicorns (e.g., Cash App Investing, Acorns), Christian Maynard-Phillip embarks on a new journey, leveraging technologies and her observations of customers' unmet needs to found her own financial management company. Meet Pattern, a modern approach to wealth management that combines holistic financial planning, and all the functional benefits of a robo-advisor, with access to a high-quality team of wealth management professionals.
Starting its build in late 2020, Pattern has already accomplished major milestones, including gaining approval for its own Broker-Dealer and Transfer Agents, meanwhile signing 10 corporate partners. This is a special purpose vehicle to invest in the Seed Round for Pattern, with $1.5M already raised to date from top funds and strategic investors like Bain Capital Scout Fund.
Investment highlights (provided by the Company as of May 2022):
Founder was previously CCO/COO of two companies acquired by Acorns & Square
Founder was also previously CCO of Cash App Investing
Unique market positioning with large addressable market
Signed partnership contracts with 10 corporates, with 25+ in pipeline
Pattern already built an approved broker dealer and transfer agent
Backed by 25 Madison, UpHonest Capital, Bain Capital Ventures and Gaingels
Founder spotlight
Edit

Christian Maynard-Phillip started Pattern following a long career building and selling fintech companies. Starting out her career with the U.S. Treasury, she then worked in wealth management before joining the founding team of micro-investing app Vault as the COO/CCO, eventually selling Vault to unicorn fintech company Acorns. Christian then joined the founding team, as the COO/CCO, of Third Party Technologies, with an acquisition this time to Jack Dorsey's Square (now Block). She then worked as the CCO of Square's Cash App Investing for 1.5 years, eventually leaving the company to embark on this newest journey with Pattern using the knowledge and know how she has learned in her previous endeavors.
Millennials are entering their peak earning years and are expected to inherit one of the largest transfers of wealth in U.S. history, all while navigating major life milestones and economic uncertainty. As the digital-first generation looks to manage their increasingly complex financials, robo-advisors just aren't enough, and the traditional financial advisory industry has largely overlooked a generation.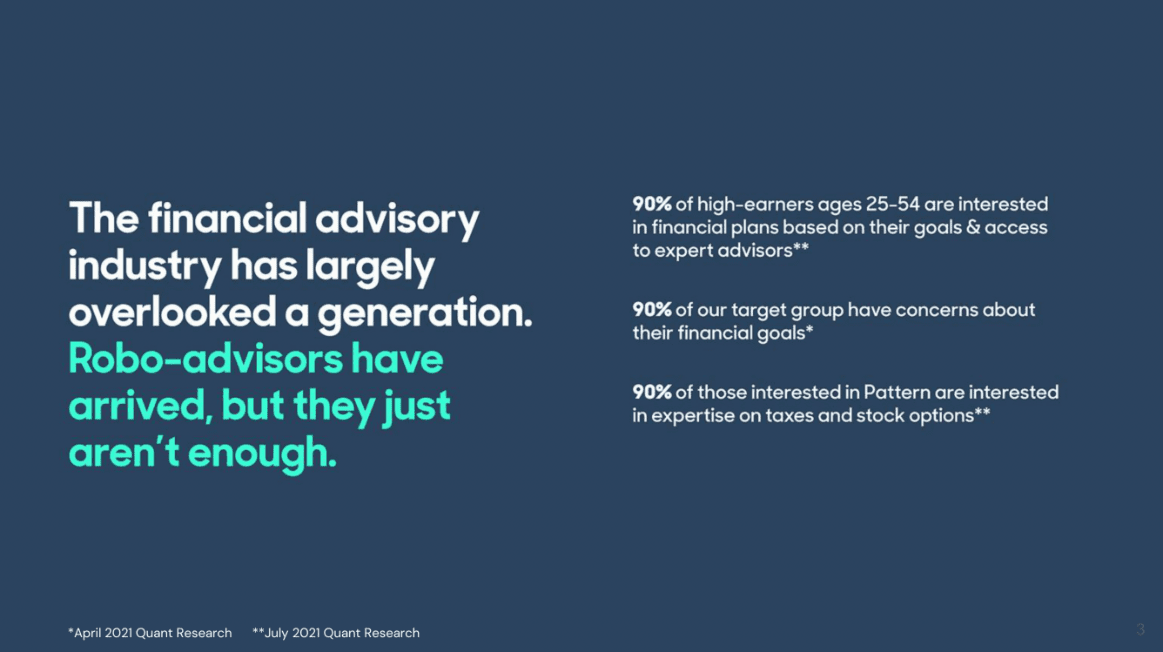 Despite the boom in new financial apps and digital forums, research has shown that wealthy millennials are hiring financial advisors at a faster rate than any previous generation. Accordingly, Pattern's quantitative research found that 90% of its target market is interested in financial plans based on their financial goals and access to a real financial advisor, revealing the need for a financial service that combines both digital insights with guidance from dedicated financial experts.
Christian Maynard-Philipp identified this unmet need during her time at Square's Cash App Investing. The solution is a financial advisory app that combines technology with the premium services and features needed to tackle the financial needs of high-earning Gen Xers and millennials. Pattern pairs AI-powered financial plans with human expertise, providing a more holistic and personal experience than robo-advisors, and a more economical and digital-first option than traditional wealth management firms.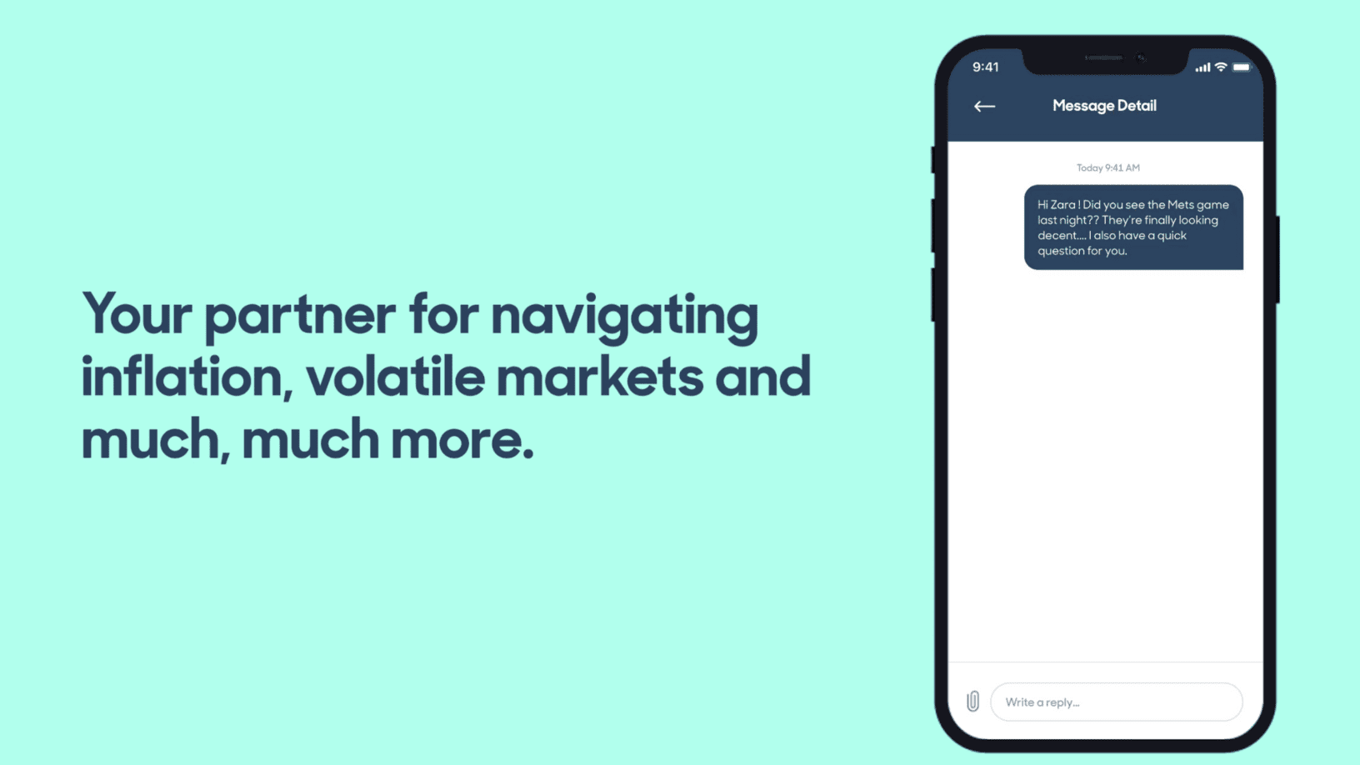 The new digital family office. Pattern provides AI-powered financial plans and real-time access to a personal financial advisory team, all readily accessible via the Pattern app. As our target market's finances become more complex, customers stand to benefit tremendously from their advisory team's help to navigate new asset classes, tough market conditions, strategically lowering their tax bill, and more. These services are not available on platforms like Wealthfront, Robinhood, or Acorns and are much more expensive through non-technical means, such as a traditional financial advisor.
Having built the infrastructure in-house, Pattern will also be the first WealthTech platform to provide portfolios comprised of both traditional and alternative investments. According to a 2021 EY Global Wealth Research Report, 81% of ultra-high-net-worth wealth management clients hold alternative investments. Similarly, Pattern's target market is overwhelmingly interested in access to alternative assets according to its customer research.
Key milestones
Edit
Pattern has officially launched its private alpha and is planning for a full launch in Q3 2022. Most importantly in its past years since inception, the team has laid the crucial groundworks to position Pattern for exponential growth, starting with gaining approval for their own broker-dealer and transfer agent, building out a core team, interviewing about 1,000 consumers, and, most importantly, securing partnerships with 10 different corporate partners.
Customers
Edit
The Pattern team has spent the past 1.5 years talking directly to users to crystalize and understand their target demographics, clocking in at 950+ user interviews so far. The Company has, accordingly, validated a fit for their product in the market, with an overwhelming majority of target users showing interest in their product.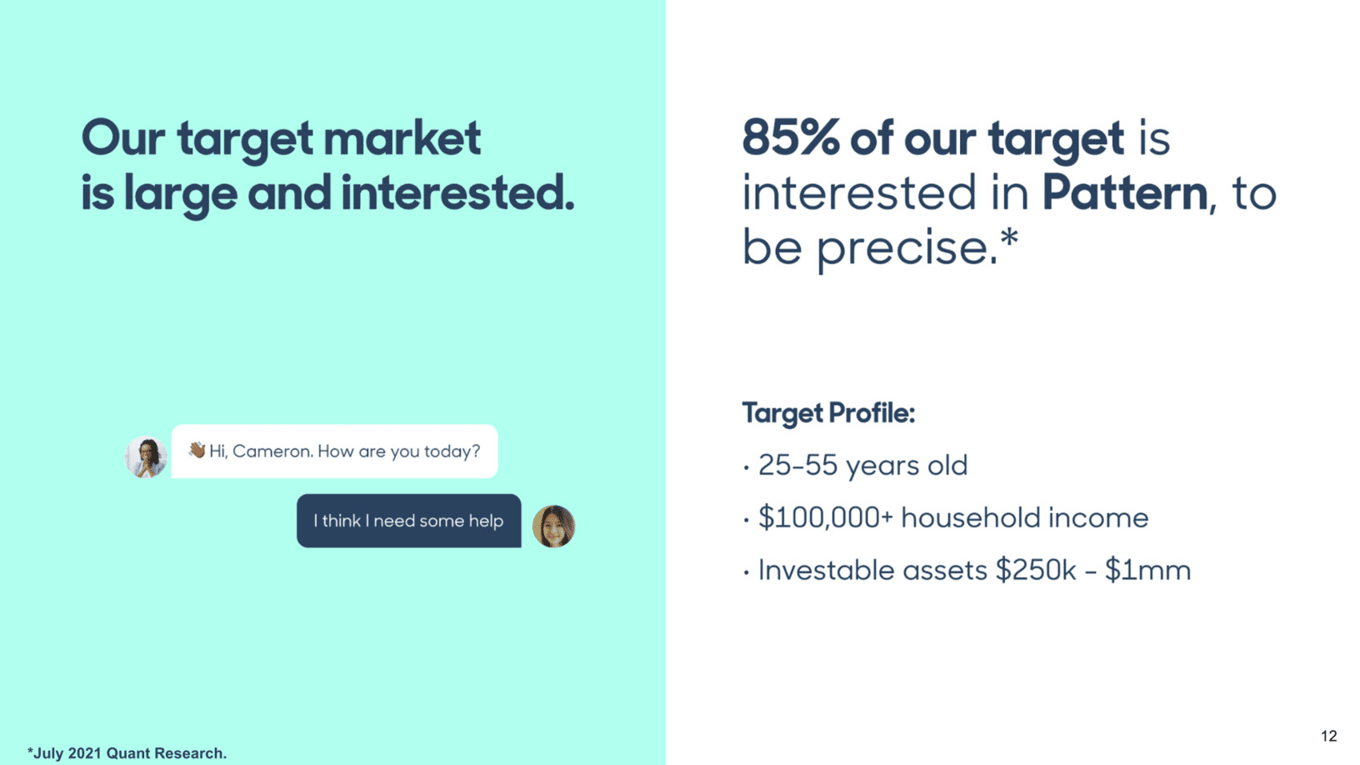 Business model
Edit
The Company has chosen a unique path forward as their go-to-market strategy (GTM) focuses on a B2B2C model. Pattern is leveraging a B2B approach to first support employees across the many fast growing startups and growth stage companies with their equity compensation, portfolio, and tax optimization advice needs. By partnering with businesses to offer Pattern as a financial wellness benefit to their employees Pattern can more quickly reach their audience and meet them with a solution that addresses the immediate pain point of navigating equity compensation and financial planning.
Pattern charges employers a monthly subscription fee of $8 per employee. Employees are also charged an annual 0.5% fee on their assets under management (AUM) with Pattern.
Customers may also sign up to use Pattern directly (without an employer).
According to research from Coldwell Banker, the largest wealth transfer in US history is upon us, as millennials stand to inherit over $68 trillion by 2030. Meanwhile, Gen X holds nearly $36 trillion in assets and are entering the most financially rewarding stages of their lives, according to research by Deloitte and the Fed.
This presents a huge market for Pattern, especially as both of these groups navigate increasingly busy lives and increasingly complex financial markets.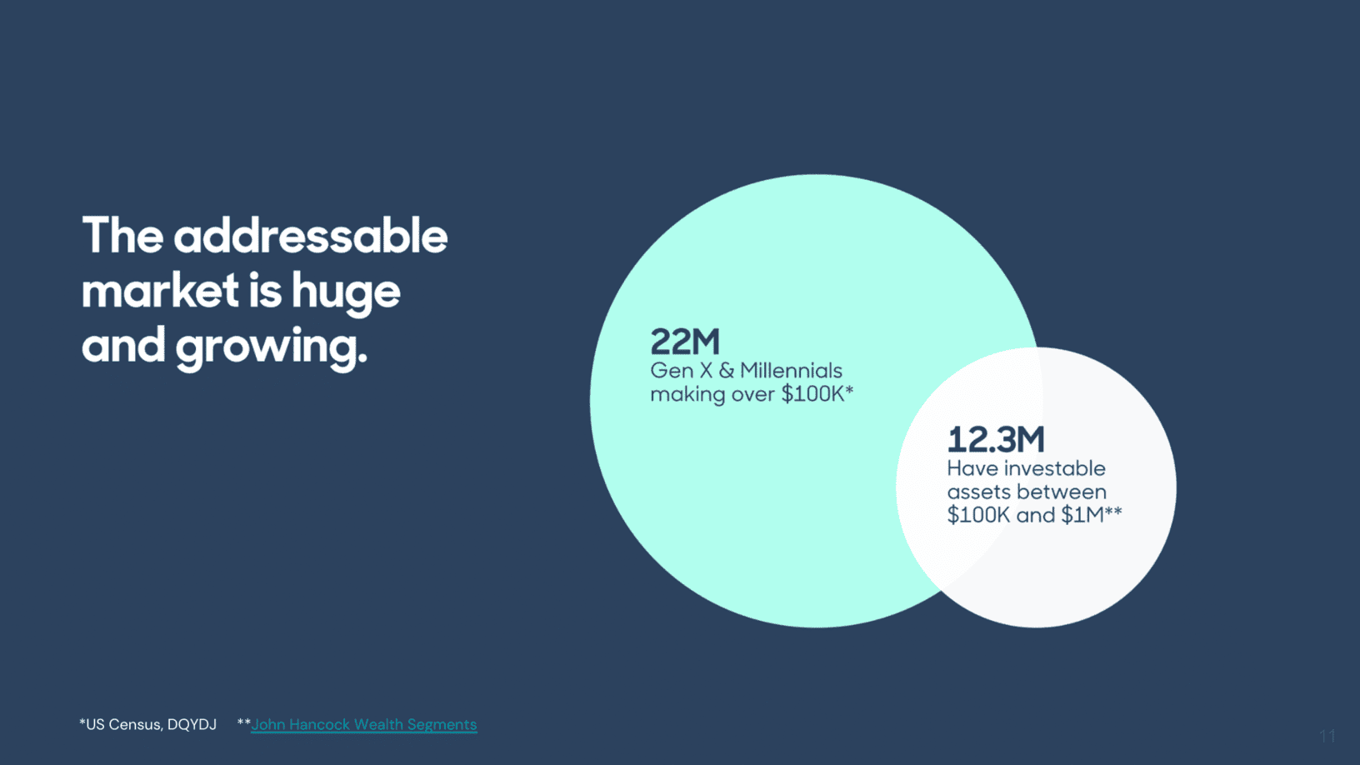 Competition
Edit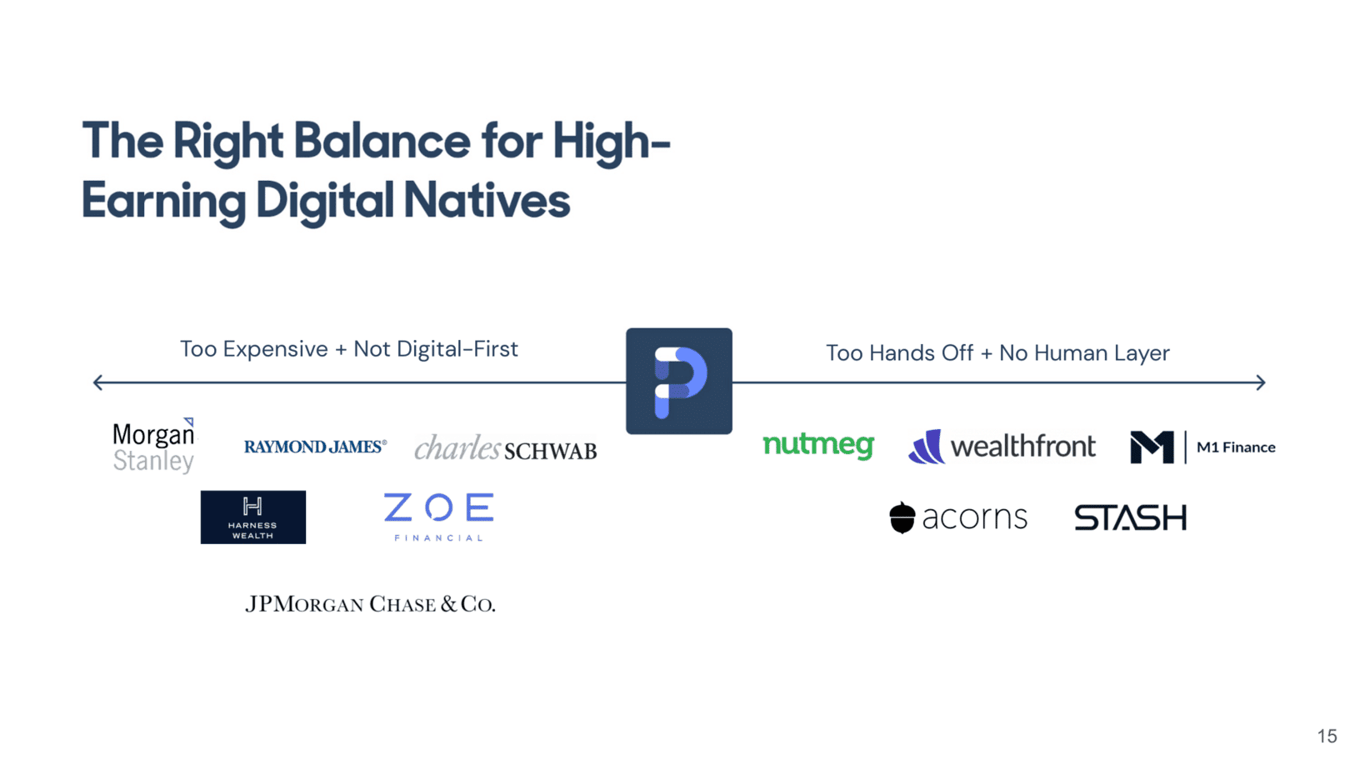 Robo-advisor products alone are not meeting the complex and evolving needs of high-earning Gen Xers and millennials, Pattern's target market. Meanwhile, these individuals often do not yet meet the typically high investable asset thresholds required by traditional financial advisors or are hesitant to use one due to the higher cost. Pattern has positioned itself as a hybrid between the robo-advising and traditional financial advising service models. The Company has also benefited from the experiences and expertise of the founding team.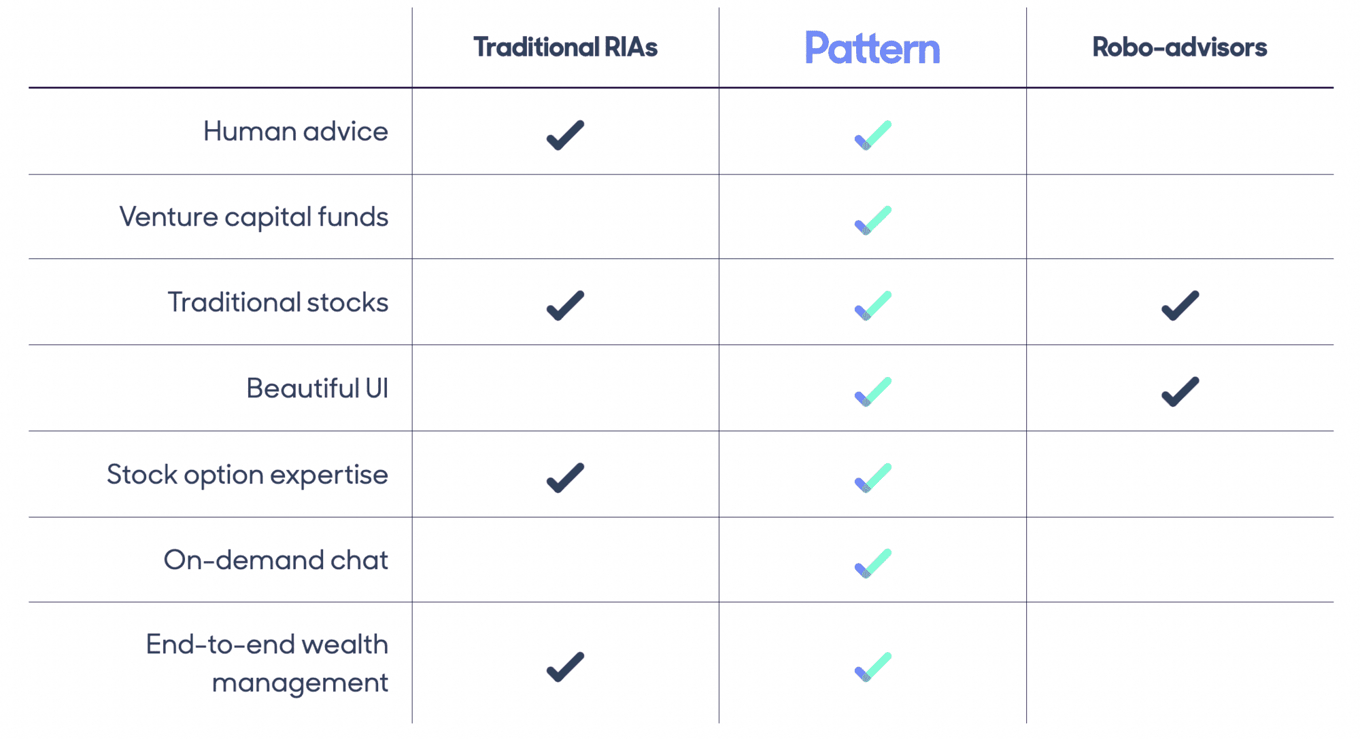 Vision and strategy
Edit
Pattern has closed $1.5M for their seed round, with participation from 25 Madison, UpHonest Capital, Bain Capital Ventures' Scout Fund, and more.
Pattern has managed to build an experienced core team to complement the expertise of its founder, bringing experiences from large name brands under its new product. They're also backed by an impressive group of advisors with deep WealthTech experience.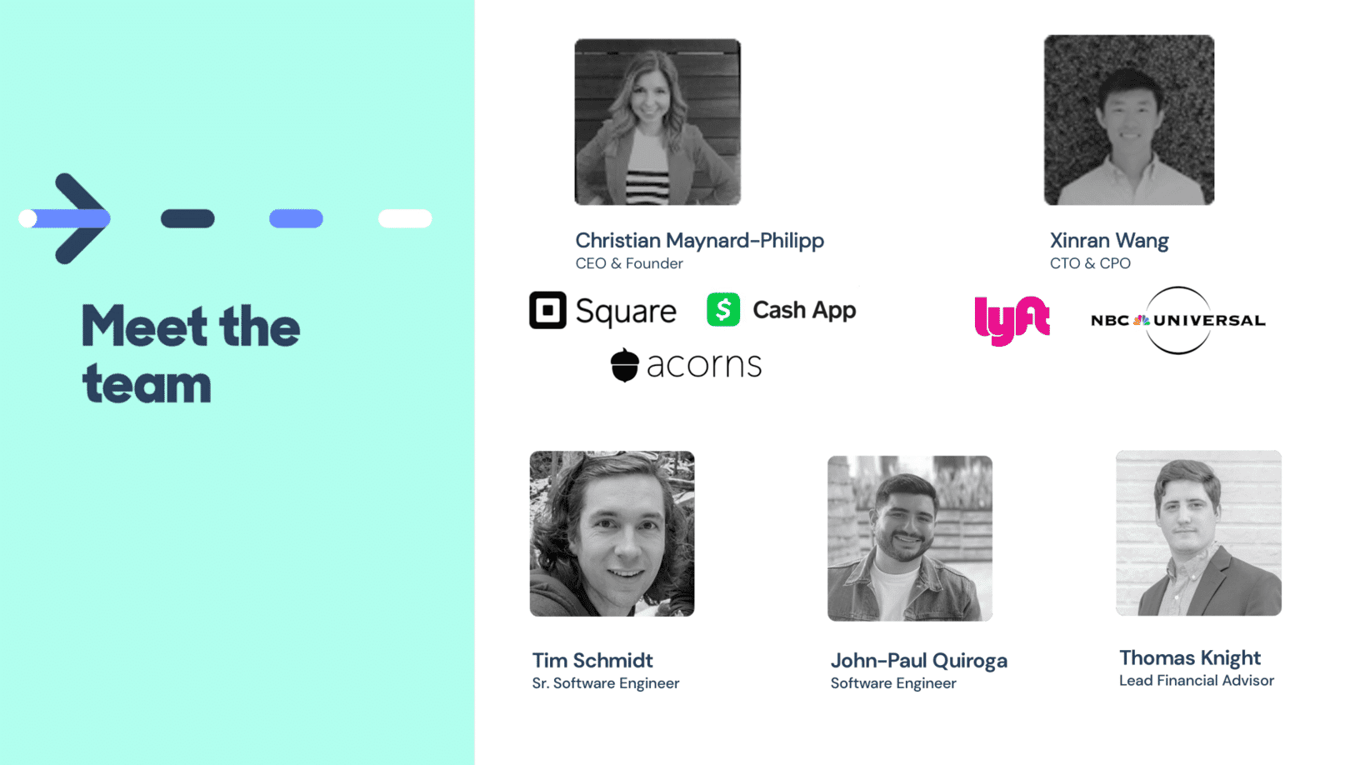 Disclaimers
Edit
In addition to the carried interest Republic Deal Room Advisor LLC is entitled to for the syndicated investments it organizes, certain principals of Republic Deal Room Advisor LLC may have a personal interests in these investments, as disclosed below. When making an investment decision please review any applicable disclosures as they represent pre-existing financial interests held by those principals of Republic Deal Room Advisor LLC.
We do not represent that the information contained herein is accurate or complete, and it should not be relied upon as such. Opinions expressed herein are subject to change without notice. Certain information contained herein (including any forward-looking statements and economic and market information) has been obtained from and/or prepared by the Company or other third-party sources and in certain cases has not been updated through the date hereof. While such sources are believed to be reliable, Republic Deal Room Advisor LLC does not assume any responsibility for the accuracy or completeness of such information. Republic Deal Room Advisor LLC does not undertake any obligation to update the information contained herein as of any future date.