Porter is a personal travel companion, helping you discover, book and experience your best-matched trips.
Launched version one of Porter with a global supply of 300k hotels
Strong initial traction, with over 4,000 early-stage users
Talented leadership and advisors (IHG, Admiral, GoCompare)
Supported by Transport for Wales and Google for Startups
Porter is a company that wants to make travel booking better. It's building a travel site, designed to make the whole process of travel as simple and enjoyable as possible, from discovery and booking, through to experiencing and enjoying.
In the UK, 43% of holiday-makers spend more time planning their holiday, than time away.
1 in 3 UK travellers suffer from shoppers anxiety.
Porter is building a digital travel companion, that's with you throughout your travel experience. Based on your personal preferences, the app provides smart recommendations, matched to you.
The company's smart recommender system allows it to plug in thousands of data points and options, and turn them into a shortlist of the results that it thinks is right for you.
Key accomplishments to date[1]Edit
Version 1 of Porter launched, focusing on hotel recommendation and booking.
Grown to a global supply of 300k hotels, thanks to its accounts with Impala and Hotelbeds.
Over 3,000 early-stage users, and growing.
Talented team assembled with experience spanning tech, UX, product and marketing.
Advisory team with travel expertise and travel exits.
Accepted onto the Welsh Government's Accelerated Growth Programme for high growth potential businesses, the Natwest Accelerator, the Tramshed Tech Startup Academy, and just awarded a place on the Transport for Wales Accelerator programme. It's also participating in the Tech Export Cluster being run by Tramshed, Welsh Government and Impact Innovation.
Recently won a demo day pitching competition which resulted in us winning a package of support from Google for Startups.
Shortlisted for multiple awards including the Wales Startup Awards and Great British Entrepreneur of the Year.
Monetisation strategy[1]Edit
The global online travel agent market is significant (and growing), estimated to be worth in excess of £430bn[2].
Porter earns on a commission basis. This means, every time a member books a hotel, Porter receives a percentage of the total price paid.
Currently, Porter earns up to 15% of the total price paid for a hotel stay.
Porter receives the full booking amount up-front and then pays the net rate at a later date making Porter's cash model very efficient.
As the company grows, there's the opportunity for it to earn commission for additional travel products e.g. flights, trains, experiences and car hire.
Porter is also keen to test a tiered subscription model (think Amazon Prime for travel).
Finally, there are potential B2B revenue streams to be explored. This could include us offering aspects of Porter as-a-service, or by providing insight packages into travel trends.
Use of proceeds[1]Edit
Recruitment to enhance its in-house capabilities, focusing on product, engineering, data and marketing.
Accelerate growth by scaling its core marketing channels, whilst also testing referrals, loyalty and influencer marketing.
Furthermore, continue investing in its proprietary technology and digital products to enhance its recommendations, and scale to new verticals.
CEO
CTO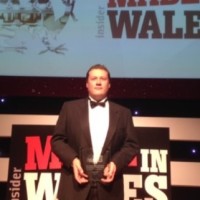 Frontend Developer
Fullstack Developer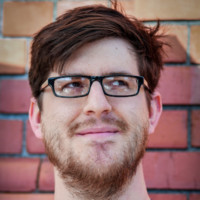 As with any investment, investing in Porter carries a level of risk. Overall, based on the key risks highlighted below, the degree of risk associated with an investment in Porter is higher than in a company that's trading on a public market (such as Beyond Meat).
Early-stage investment
Edit
Porter is at one of the earliest stages of the business lifecycle, and the failure rate of companies at that stage is usually much higher than those at a later stage.
Illiquid investment
Edit
The number of transactions in shares of private companies is usually significantly lower than in public companies, typically resulting in it taking longer to sell shares in private companies at a price that is at least equal to the price that the shares were bought at. Accordingly, the Porter investment opportunity is considered to be higher risk than more liquid companies.
To invest in Porter, click here.
To contact Porter, click here.
References
Edit