Custom-fit clothing, made to your measurements in one week, from just 2 photos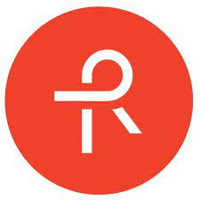 Highlights
Edit
Patent-pending technology to make custom-fit clothes from 2 photos
40% sales growth CAGR year-to-date with 2x return on marketing spend
Clear path to profitability in 2023 & $100M in revenue by 2030
Powerful "Size Me" body positive brand to celebrate individuality
Loyal fans with 50% repeat purchases and low 8% return rate
Experienced team with proven track record in growing disruptive brands
Vision to become the most sustainable apparel brand for every body
The pant fit problem x 30M women
Edit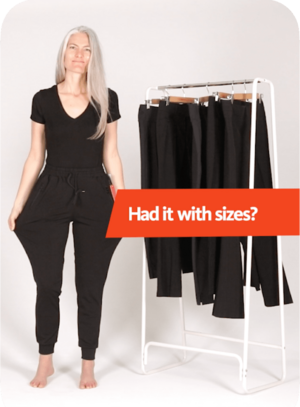 33M U.S. women
35–70 years old
$100K+ HH Income X 90% struggle to find pants that fit= 30M frustrated women
20% – 40% online return rate, with fit as #1 reason for returns
The Culprit: Standard Sizes
Edit
Women's bodies are not standard.
Sizes are not standard across brands.
Over-production of apparel size runs end up in landfills.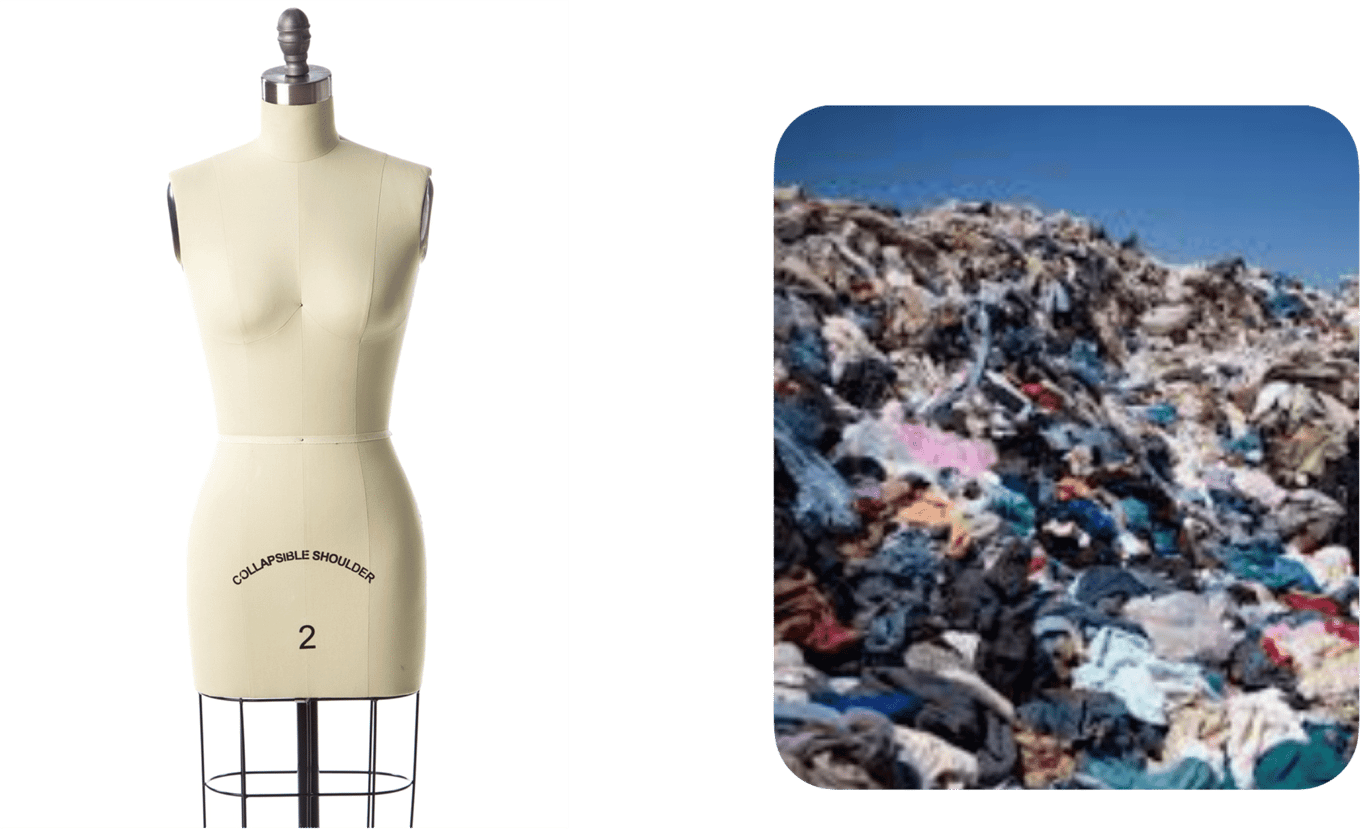 The RedThread solution: Custom fit from two photos
Edit
We make high quality, custom-fit wardrobe essentials to your exact measurements, from just two photos, and ship them to your door in one week.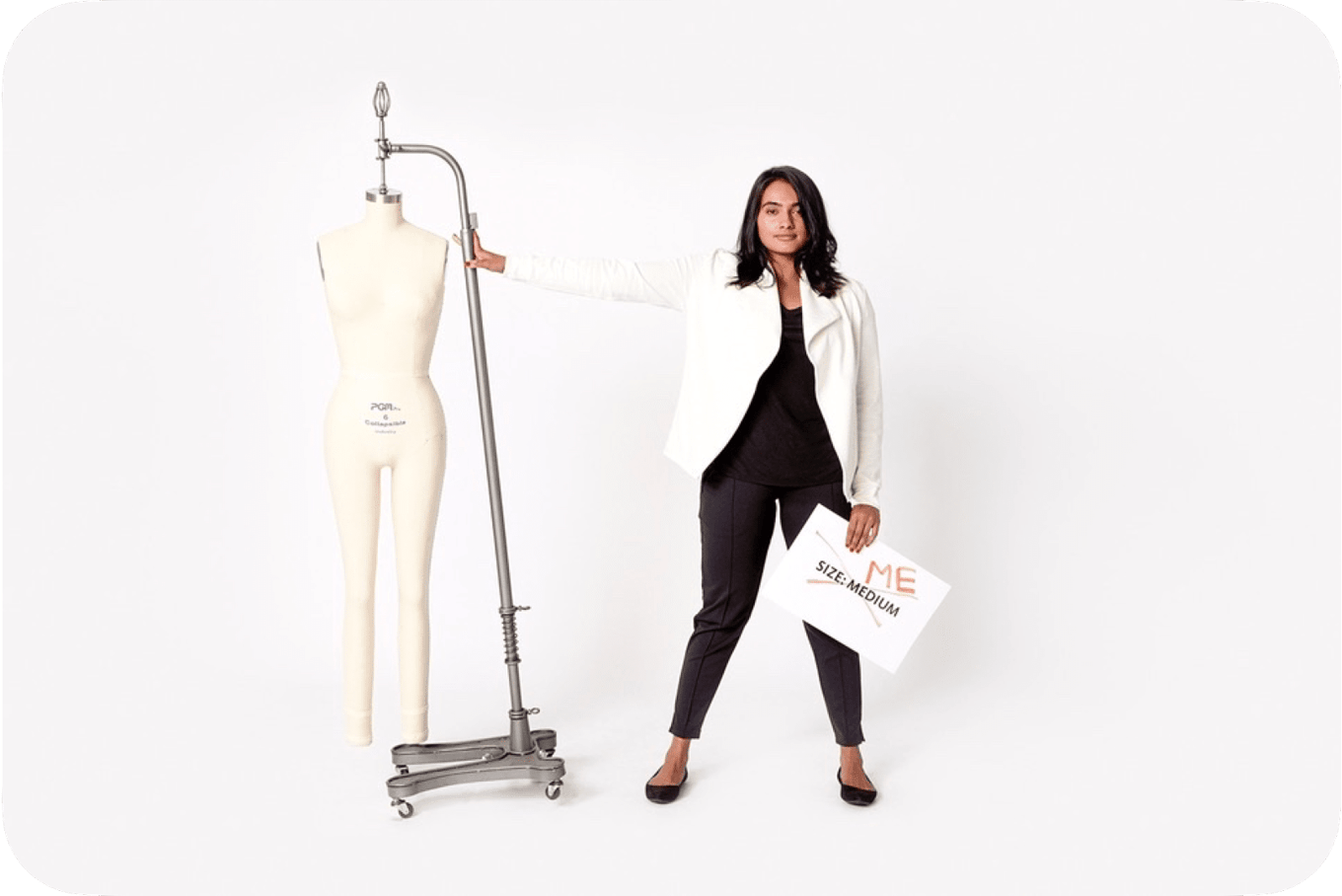 "Size Me" Brand Platform
Edit
Our heroic "Size Me" brand platform rejects outdated body standards and celebrates Fearless Females, the new generation of women who break the rules and pave their own way.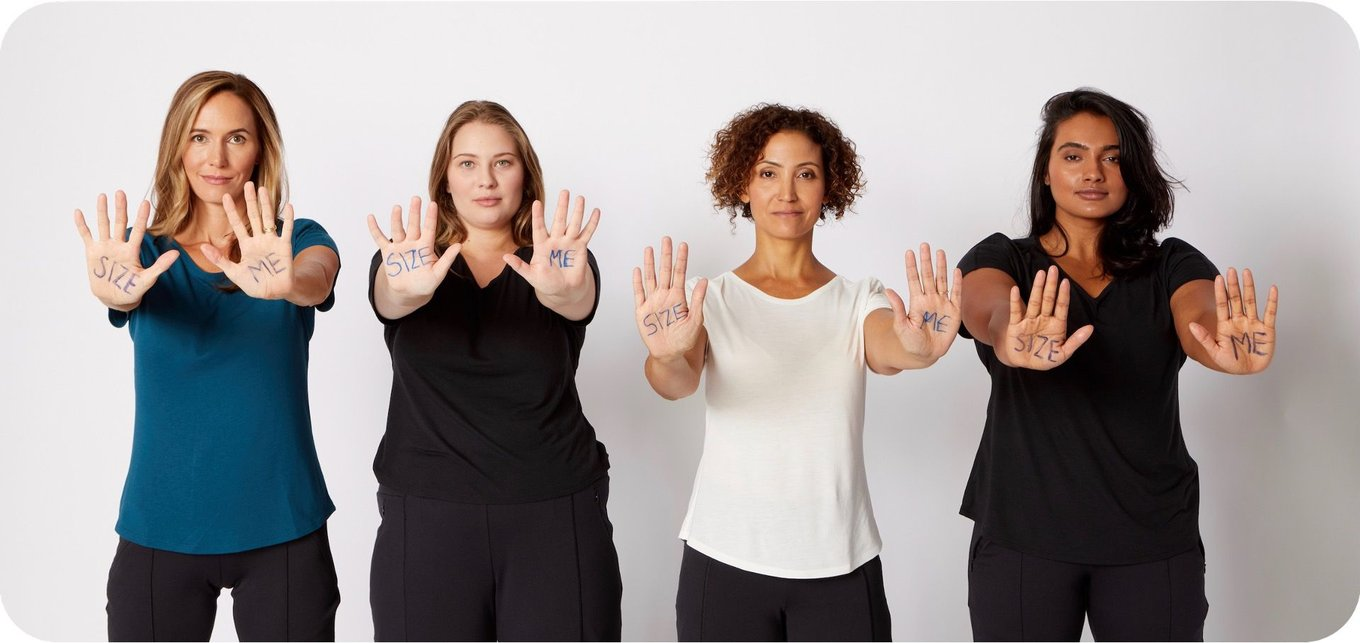 Beyond the Perfect Fit Black Pant
Edit
We started with the goal to create the Perfect Fit Black Pant for $148 that is flattering, comfortable, and versatile. We are now expanding to beautifully-made, sustainably sourced, capsule pieces that every woman needs in her closet.
Custom fit is now easy, fast, and affordable
Edit
Until now, custom-fit clothing has been time-consuming, expensive, and requires a measuring tape. Our AI tech-powered shopping experience enables women to create their perfect custom-fit in 3 easy steps, without leaving the house.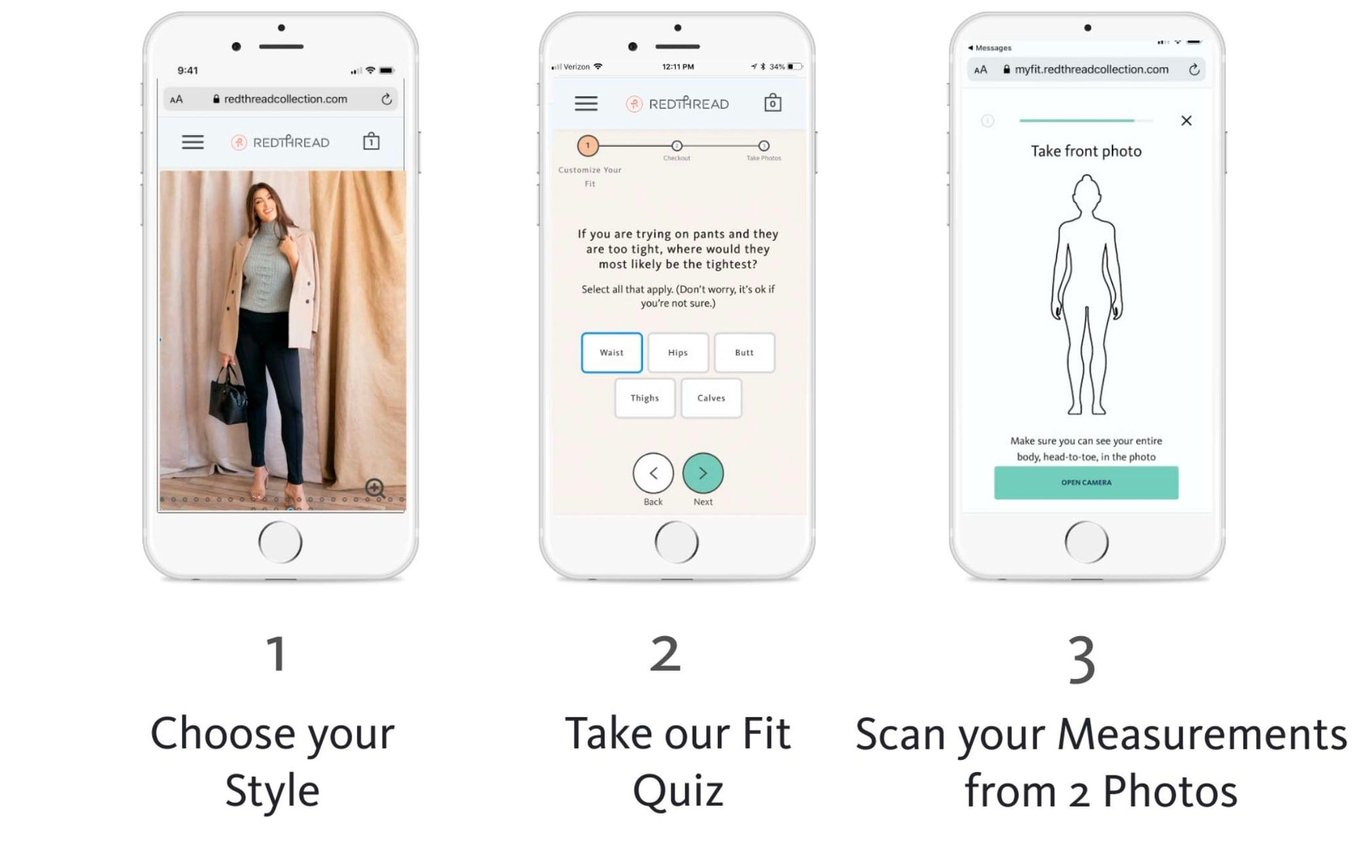 Patent-Pending Technology and Supply Chain
Edit
We invented a patent-pending data algorithm and scalable USA supply chain to create custom-fit clothing in one week, which is the fastest in the industry.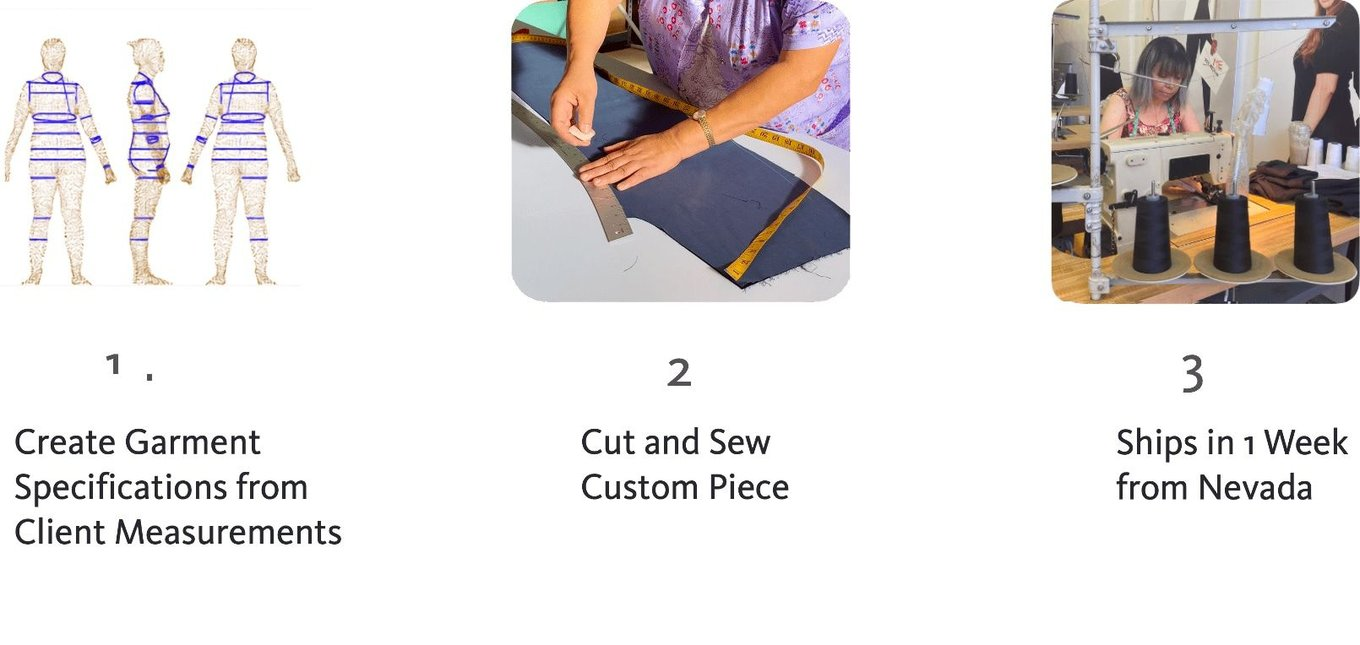 We Are the Fit Experts
Edit
Through 5 years of development and testing, we have incorporated millions of data points and client feedback to perfect our patent-pending algorithm and scalable, on-demand sewing operations.
Our incredible initial metrics
Edit
We have built a strong sales foundation and high repeat purchase with only 9 styles. Our loyal clients want more, and now is the time to grow our product line and scale.

Financial Projections*
Edit
Based on our year to date +40% CAGR, as we invest in new pieces in 2022, we are on track to hit $1M in sales in the next 12 months, become profitable in 2023, and achieve $100M in revenue by 2030.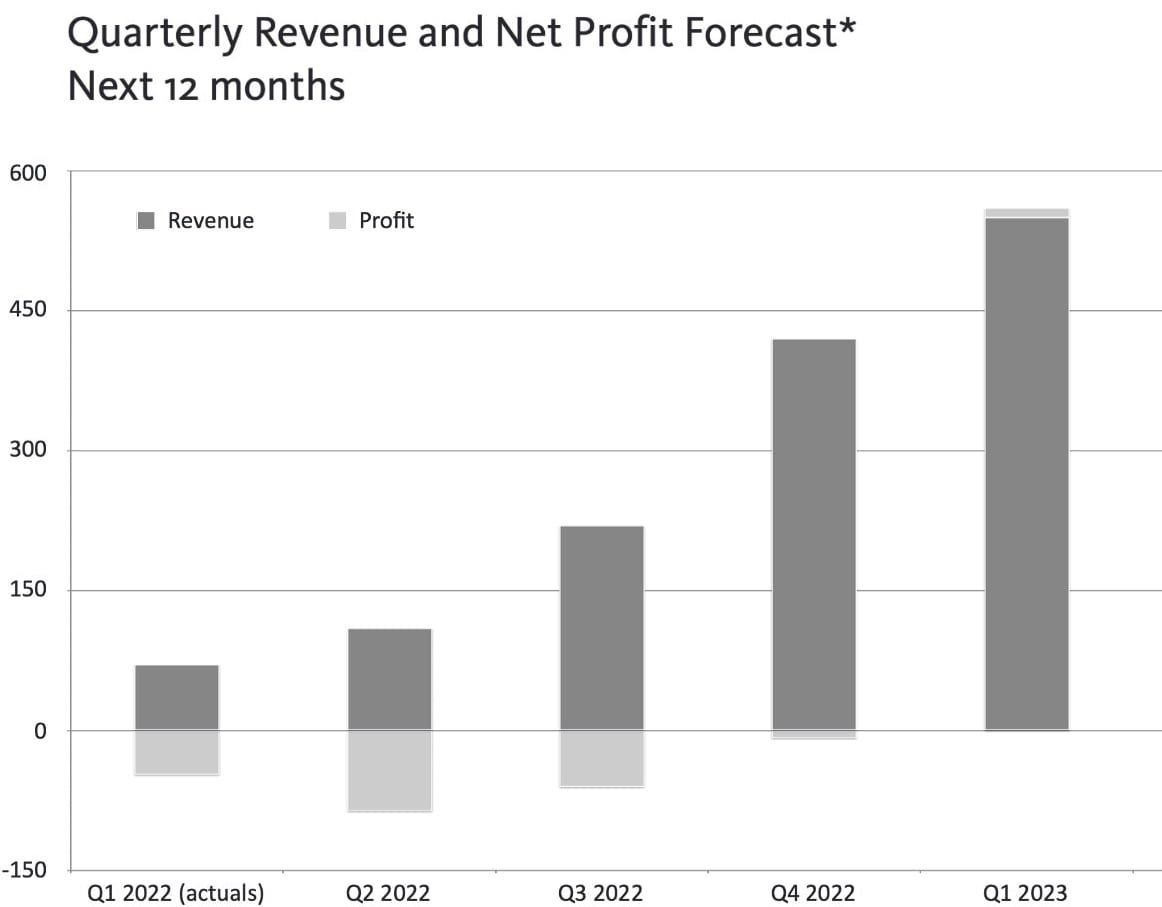 * Click here for important information regarding Financial Projections which are not guaranteed.
Customers
Edit
Our customers are true fans
Edit
We are focused on an underserved customer: high-income women over 35, whose bodies have changed and they are seeking out high quality, great-fitting pieces that last. We deliver an exceptional, personalized, product experience that meets women where they are and creates loyal fans, with a repeat purchase rate of 50%.
"The Perfect Pair of Pants."
Wired
"SF Brand RedThread Nails the Perfect-Fitting Pant."
San Francisco Chronicle
"The Future of Fashion."
Fashionista
"RedThread is changing the paradigm."
Forbes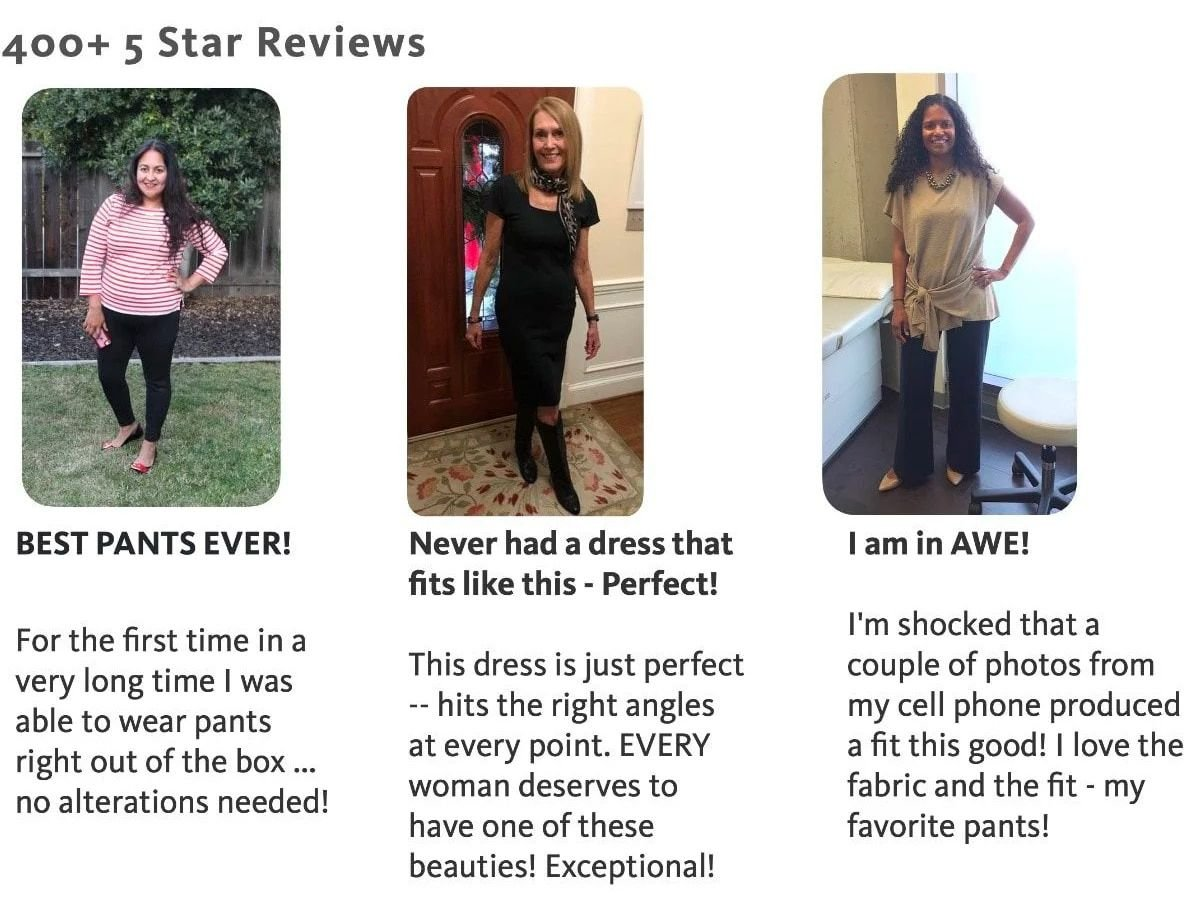 Business model
Edit
68% gross margins with 50% repeat rate and only 8% returns
Our proven business model, with strong repeat rate, high margins, and diversified revenue streams, is ready to scale.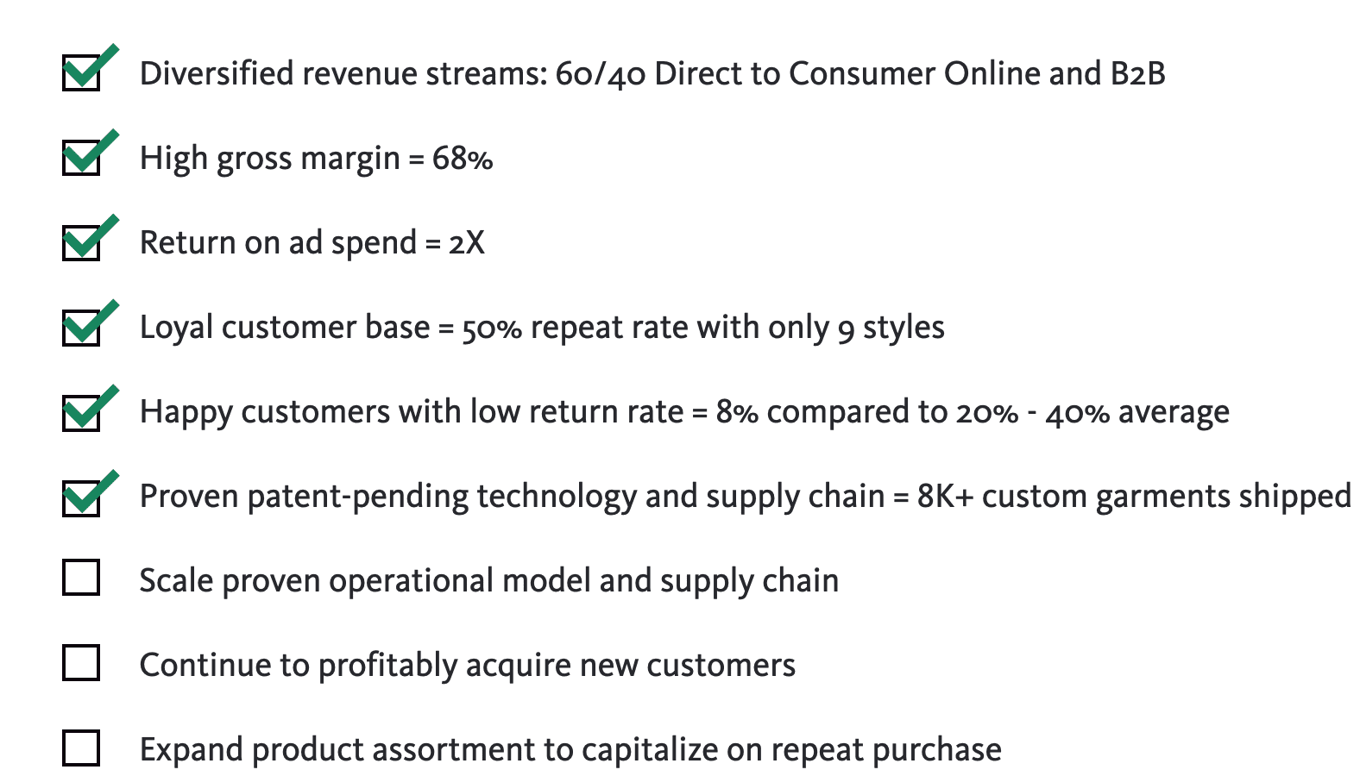 Market and consumer trends are fueling our growth
Edit
We are competitively positioned at the intersection of the fastest growing consumer trends in the $180B U.S. women's apparel market: sustainability, hyper-personalization, and body positivity.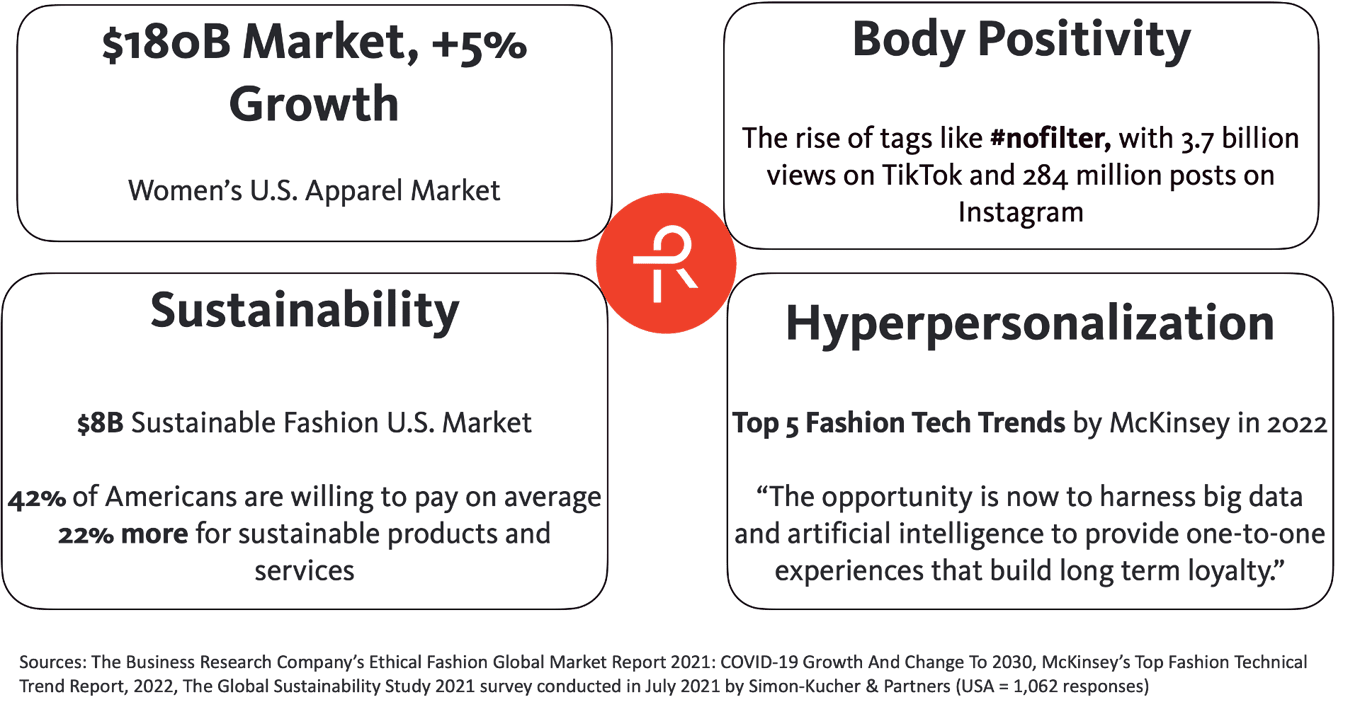 Competition
Edit
What makes us different
Edit
Your most flattering pieces, ever
Edit
• Custom-made for your perfect fit
• Fit guarantee + free alterations for life
• Low 8% return rate
Easy shopping experience
Edit
• Ships in 1 week
• Only 2 photos—no measuring tape!
Proprietary Technology and USA Supply Chain
Edit
• Patent-pending fit algorithm
• Scalable zero-waste USA sewing studio
Vision and strategy
Edit
We will become the most sustainable apparel brand in the world that fits all bodies
Our patent-pending technology and scalable sewing operational model creates sustainable, custom-fit clothing with zero waste. We are five years ahead of leading apparel brands, who are struggling to solve the fit issue, making us a natural acquisition target.
We are building a disruptive brand similar to:
Our mission
Edit
1. Help all Women Feel Confident in their bodies by making it fast, easy, and affordable to get custom-fit clothing that fits perfectly.
2. Reduce Apparel Waste by becoming the most sustainable apparel brand in the world with our scalable, zero-waste, USA sewing studio and sustainable sourcing.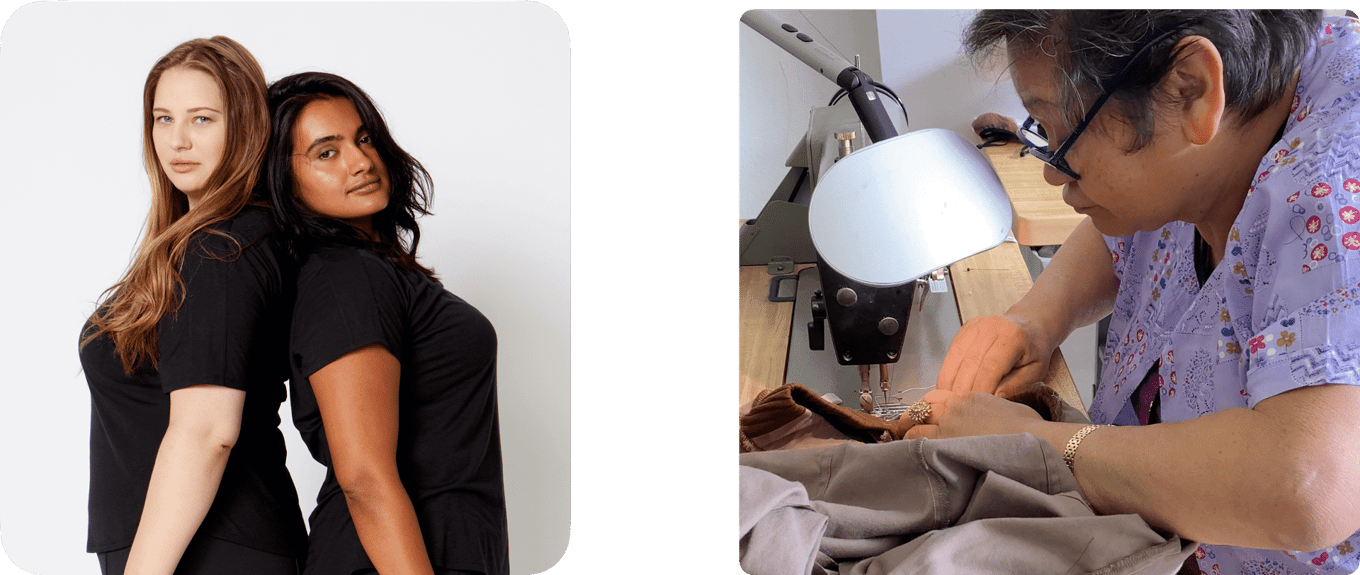 Growth capital will scale our proven business model
Edit
To date, we've raised $1.2M in capital from independent angel investors, most of whom were customers, which was spent to build the company operations, brand, technology, and initial product line. For this capital raise, the money will be invested in new product development to drive repeat purchase and broaden our customer base.
Leadership
Edit
Meghan Litchfield
CEO & Founder
Meghan has 20+ years experience in ecommerce, retail, fashion, and technology, with a proven track record of growing powerful brands. She founded RedThread in 2018 after her own frustration with finding beautiful, well-made clothes that fit her well. Prior to starting RedThread, she was the VP of Ecommerce & Digital at GoPro, where she played a key role in growing company sales from $200M to $1.2B in 5 years. She spent her career running strategy and digital at brands like Banana Republic, art.com, Chrome Bags, and started her career at Deloitte Consulting. She is currently a Board advisor at KEEN Footwear.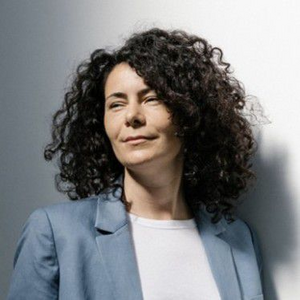 Sonia Martin
Designer and Creative Consultant as CEO and Founder of BREW Creative
Sonia has more than two decades of experience influencing and shaping fashion brands. She has led design teams at Abercrombie + Fitch, Juicy Couture, Banana Republic, and most recently, Everlane. At Everlane, she advanced the brand's commitment to sustainable fashion, social justice, and established the company's fashion methodology: commitment first, responsible design, conscious growth.
As the Founder and CEO of Brew Creative agency, Sonia has partnered with the RedThread team to lead apparel design and creative direction. Her inaugural collection will be launched in Fall of 2022.
Join us in transforming the outdated apparel industry
The antiquated, wasteful apparel industry is ripe for disruption and we are leading the revolution to help all women feel great in their perfect-fit clothing and to reduce apparel waste for good.
We have built a strong business foundation with our patent-pending technology, loyal client base, and initial product offering. Now is the time to expand. Join us!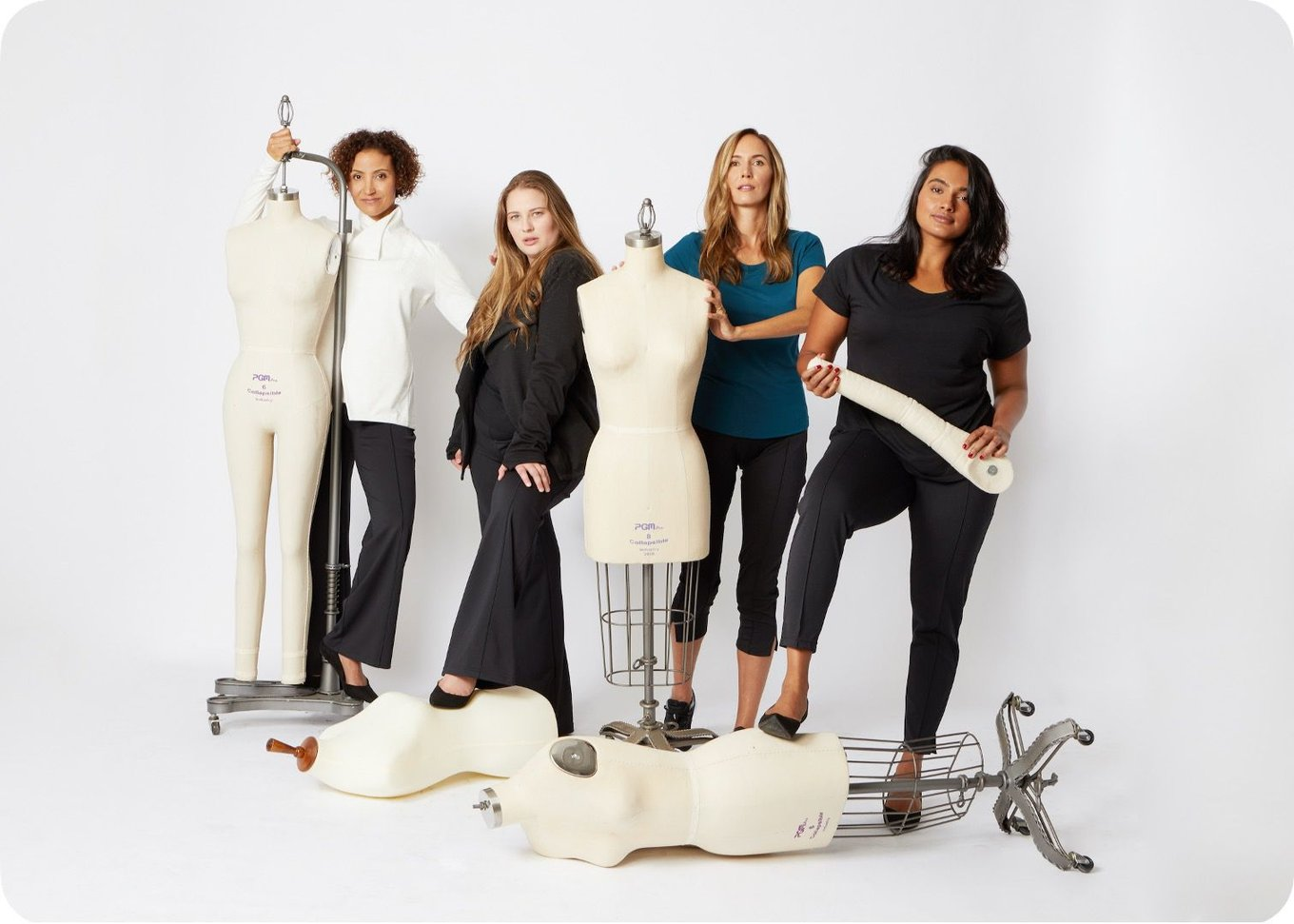 RedThread Team
Edit
Meghan Litchfield
Founder
Sonia Martin
Designer and Creative Consultant
Robyn LeMessurier
Fit Analyst
Kerrie Hogueison
Client Services and Operations
Evan Peterson
Digital Marketing and CRM
Matt Chappell
Web Design and Branding
Robert Frank
Advisor, Former EVP at Gap Inc.