Residently is building the brand for the world's $2 trillion long term home rental market.
47x growth in homes over 2 years, 84% MAU, 4.8/5 on Trustpilot
Founders previously sold Shutl to eBay in 9 figure deal
Backed by investors inc. Felix Capital, LocalGlobe & AO PropTech
Also raising via a SAFE (£2.4M raised). EIS application submitted
Introduction
Renting sucks.
In a world where we expect to secure a taxi, takeaway or trip away in seconds, why do we tolerate friction and uncertainty where we spend most of our time and money? The mad scramble every time we need to move complete with endless paperwork and limitless anxiety.
Our super-app unifies the rental lifecycle, helping renters find, secure, live in and move home seamlessly.
Imagine a world where renters can: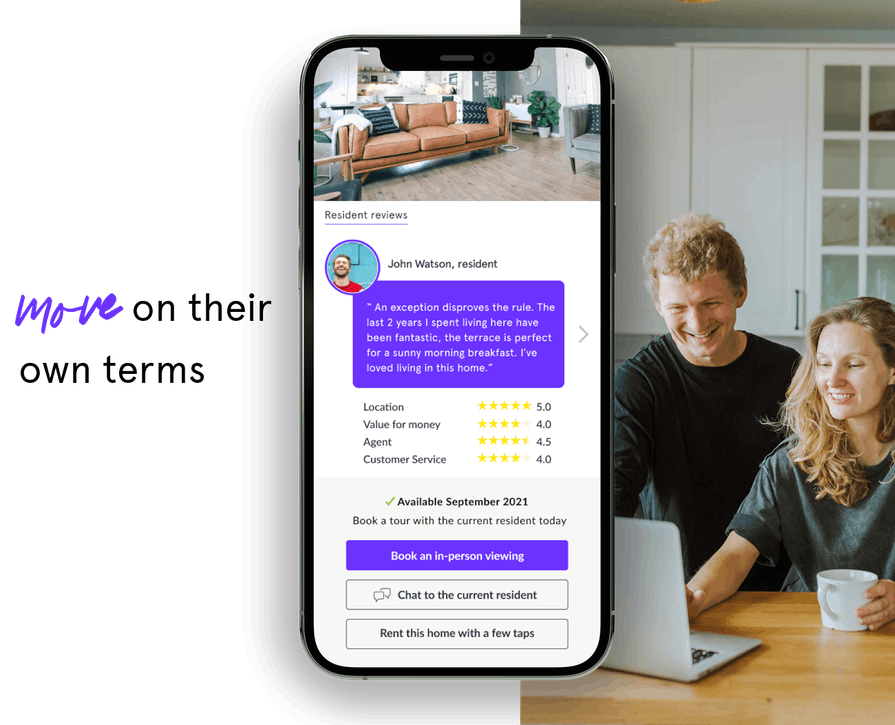 Secure their next home months in advance, before giving notice on their current home. Helped by reviews and information from people who have lived in that home before them.
Breaking the cycle of compromise.
Build their profile across all the homes they've rented - and then use it to skip the paperwork when it's time to move. Giving them the freedom to move as easily as booking a holiday.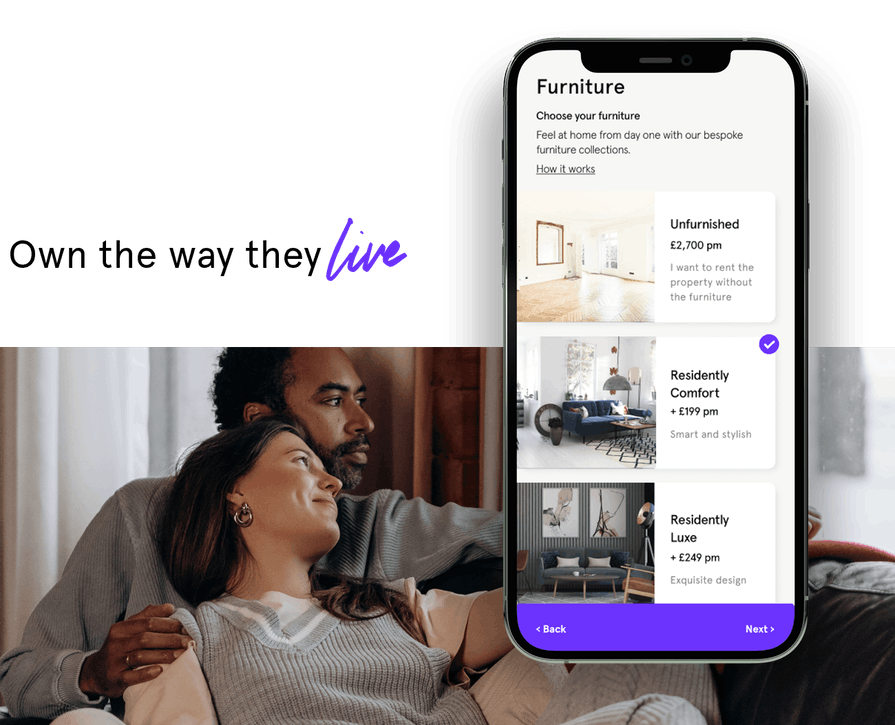 Customise their home to their taste and needs. Choose from a range of furniture packages, home improvements & services all ready when they move in.
Substantial accomplishments to date
Renter Experience:
94% of new households download our app.
NPS of 53; putting us in the top 10% of brands in the UK.
84% Monthly Active Users.
97% ratings Great-Excellent on TrustPilot.
Growth to date:
47x growth from 25+ property partners representing 31,000+ properties.
We estimate our SaaS platform saves partners up to 20 hours and £300+ in referencing and admin cost per tenancy, per year.
USA Expansion:
Operated a successful pilot in New York, where average household spending hit as high as $284 per month on home services.
Agreed MOU with the world's #2 real estate platform. (Size here is measured by unique visitors to the platform).
Team & Investors:
Established a broader team of experienced operators from the likes of eBay, Uber, Foursquare, Farfetch, Wise and Booking.com.
Backed by serial technology investors whose portfolios include the likes of Wise, Deliveroo, Spotify, Zoopla, Robinhood, Peloton, Travelperk and Farfetch.
Founding team previously built Shutl which was sold to eBay in 9 figure deal, providing significant returns to investors.
Monetisation strategy
Residently plans to generate revenue by taking a share of the value we create for different participants in our ecosystem:
Transaction fees - We will charge a % of rent for the removal of costs and elimination of void periods.
Membership fees - We will charge a % of rent letting residents give notice on their home at any point and move on their terms.
Affiliate fees - We will charge a % commission on home services sold to residents on the platform e.g. cleaners, movers, utility providers etc.
At a current annual average rental value of £21k pa, a commission of 2% on 2% of the market in the UK & US would translate to a $250m revenue business.
Use of proceeds
Our investor deck contains more information on our plans which over 2022 can be summarised as investment in three key areas:
Product: Roadmap for the next 12 months consists of investment in partner tools to unlock supply growth (80%) and the development of monetisable convenience features for renters (20%).
UK: Sales and marketing to scale the low-cost acquisition of homes and renters in UK.
USA : Expansion beyond our successful NYC pilot by way of partnership with a leading US property portal (MOU currently secured with US property portal).