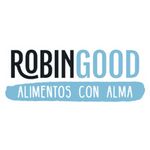 Born out of a need to create job opportunities for vulnerable groups, Robingood offers healthier products made by people in social exclusion. Since launch in Oct. '20, the brand is listed in top retailers & distributors like El Corte Ingles, Casa Ametller, Calidad Pascual & with sales of 240k€.
Market for healthy & conscious products in Spain: growth > 26%
Turnover of 240K€ (Jan - Dec 21), gross profit margin of 35% (EBITDA -45K)
13 products launched, 5 social manufacturers partnered
Listed in major retailers: El Corte Ingles, Casa Amettler, Pascual
We launched Robingood in 2020 as we personally experienced the lack of quality products made by small social manufacturers in supermarkets. Our mission is to provide "food with soul": high consumption products, manufactured by people in social exclusion.
We design high-turnover products, helping local social manufacturers to create and list the products in main supermarkets. Working with social manufacturers, we aim to create job opportunities for vulnerable groups all over Spain, while providing consumers with products having a positive social impact.
Running a B2B2C model, our products are listed in 500 stores, such as major distributors like Grupo Calidad Pascual and key national supermarkets like El Corte Ingles, Casa Ametller, Grupo Areas. Negotiations are ongoing with further main retailers. We've developed our own online shop and sell through specialised online stores.
The Spanish market for healthy & conscious products is growing more than 26% per year in value and 44% of consumers stop buying brands that they consider unsustainable.
In our first year we launched 13 products in 6 categories, all plastic-free and 6 of them certified 'organic', reaching a turnover of 240k & 35% gross margin.
After a pre-seed fundraising campaign with friends/family and private investors, we are now seeking 150K to scale marketing & communication and sales activities, and boost brand awareness.
RobinGood team currently consists of 7 people. The team is a mix of senior profiles, with extensive experienced profiles in the FMCG sector and with an entrepreneurial spirit, and young profiles mainly adding digital skills.
Luis Font Marcet, Founder and Commercial Director (Full-time):
He has worked at Unilever and has a Master degree in Sales from ESADE Business School. Before founding Robingood, he was the Commercial Manager in Catalonia for the Spanish brand Auara.
Paolo Fusaro, CEO (Full-time):
He has an MBA from IESE Business School. He previously worked at Carrefour, where he helped with the creation and development of the white label. He was also General Manager (Europe) at Polyglot Group. He is a multicultural entrepreneur with a strong managerial background.
David Moré, Senior Key Account Manager (Part-time):
He has an experience of more than 6 years as commercial director of Pastas Gallo. He knows the market.
Alex D. De la Torre, Commercial manager of the Madrid area (Part-Time):
He has extensive experience in social impact projects, working as Head of Finance and Strategic Partnerships for Ashoka Spain. He also has a solid financial background having been Senior Associate.
To invest in Robingood, click here.
To contact Robingood, click here.