Crowdsourcing the Latino Genome to accelerate drug discovery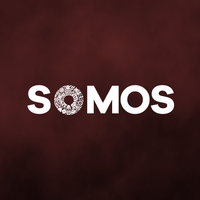 Accelerating drug discovery for Latinos/Hispanics/ Native Americans
Crowdsourcing the Latino GENOME
Avoiding digital colonialism, decentralizing biological data using Bio NFTs
23&me for Latinos with social impact in Indigenous Communities
Revenue of $226k+ in 18 months, 4,700+ paid users
Focus on $3.4B DTC genetics market, expanding to the $63B+ pharma in LatAm
Seasoned MDs with 5+ years in genomics and Latino markets
For decades, Latinos have been underrepresented
Edit
in drug discoveries and clinical research
Edit
Lack of data in the medical industry is critical and life-threatening to the Latino population. Most drugs haven't been proved to be effective on Latinos. The reason is that <1.2% of genetic data available for research comes from these populations; and we only represent <1% in clinical trials. There have been zero drugs discovered through Latino genetic information.
This is a massive problem, not only because it will cost $50B each year in health disparities alone in the USA, but also because it disproportionately increases health risks for 650M+ Latinos/Hispanics/Native Americans across the world.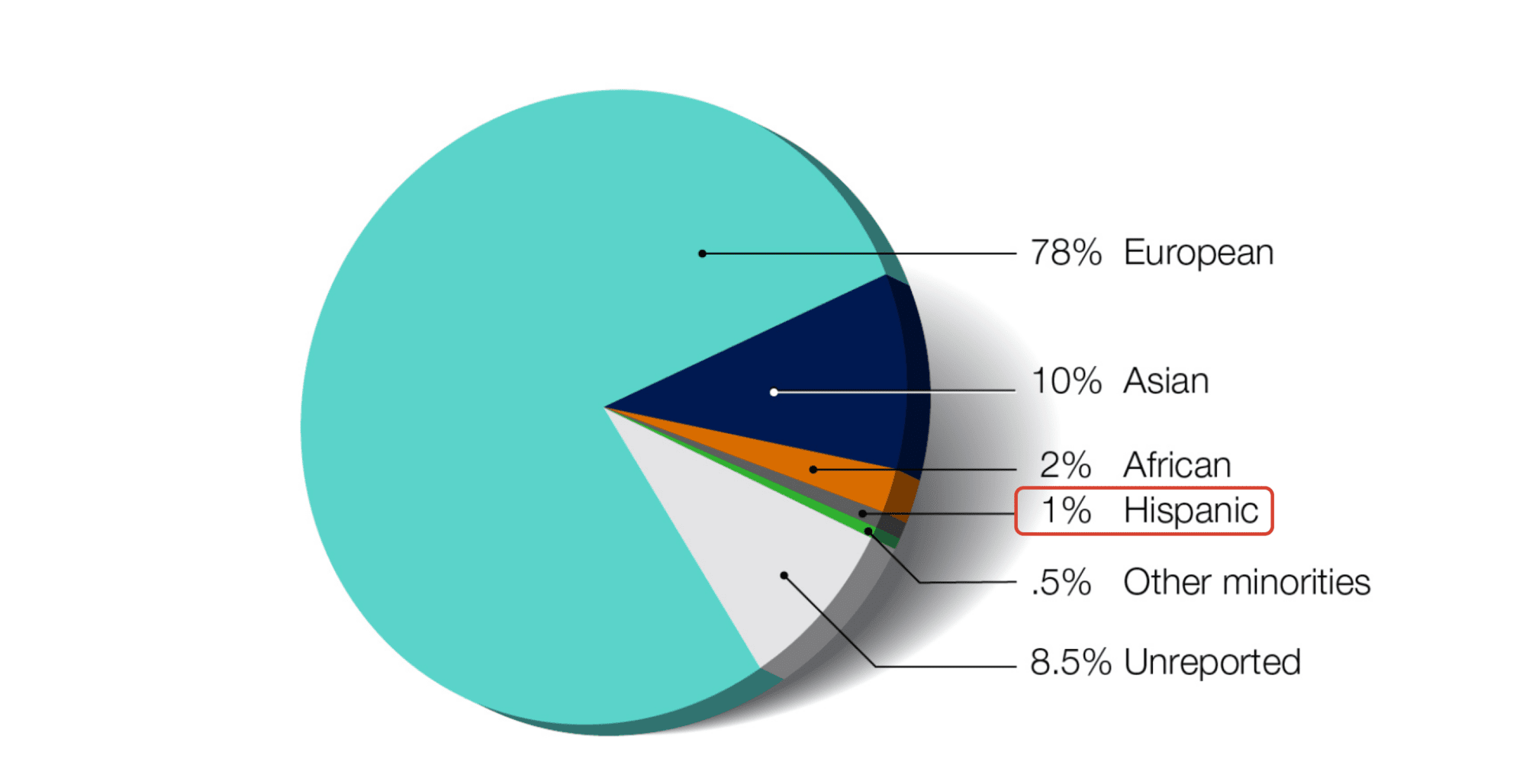 *National Human Genome Research Institute, 2020
SOMOS is building the largest decentralized Pan-American biobank
Edit
We are building the world's largest Pan-American biobank, called "Familia", through unique datasets and ancestral DNA sequencing. Just during phase 1 in México, our biobank will create a genetic repository 100x larger than what's currently available for research.
By aggregating data from underrepresented groups, we're providing and identifying unique genetic markers that can:
Improve clinical research in minorities
Improve prediction capacity for disease risk scores and stratification
Provide improved direct to consumer DNA services to Latinos
Save billions of dollars in drug development
Data aggregation strategy
Edit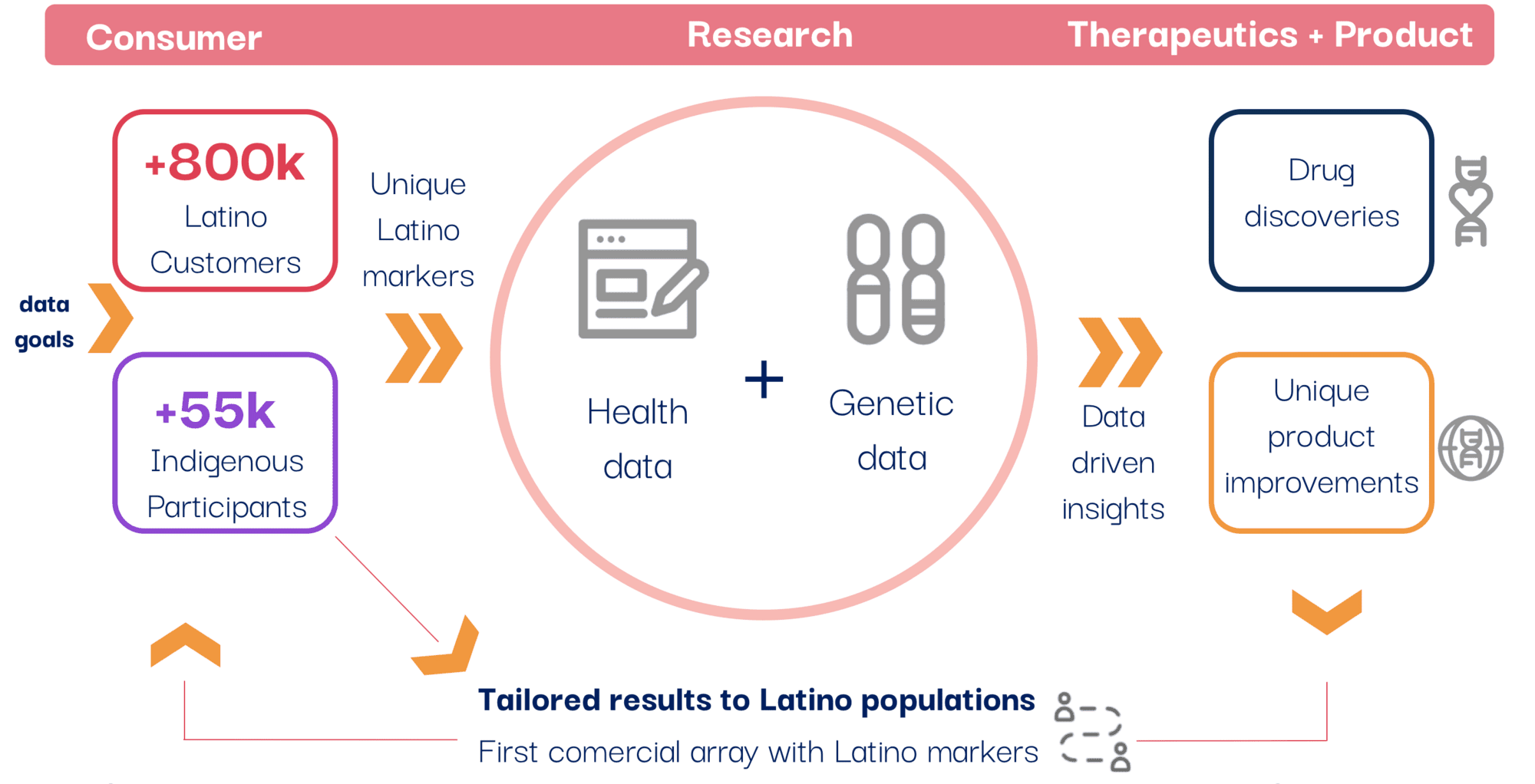 Using genetic data, pharmaceutical companies can save up to
15% of their cost per drug by improving target identification. Genetic data can make drug development twice as successful during early stages of the process.
Thanks to data generated in transparent collaborations with Indigenous Nations, state-of-the-art algorithms, and predictive models, deep regional ancestry analysis is now possible for Latinos using SOMOS.
Indigenous participants + Latino customers + bioinformatics = state of the art genetic associations.
Deep Latino ancestry DNA test
Edit
To crowdsource the GENOME of LATINOS, we aim to generate millions of datasets. To achieve this goal, we've developed the best-resolution ancestry service for Latinos to gain critical mass.
SOMOS provides specific high ethnic resolution to Latino/Hispanic/Native American customers, improving on commercially available services like 23&me and Ancestry. Users can identify their Mayan, Nahua, and Huichol ancestry, among other regions and ethnic groups. We use microarray technology to genotype millions of genetic markers—allowing us to give users a deeper insight into their genetic heritage, as well as an opportunity to participate in decentralized research.
We will personalize this technology with genetic markers identified within our biobank, creating an array for the Latino population—which translates into new and improved genetic services.
Developing new features for our subscription model
Edit
For our health scientific insights, we have entered a long-term partnership with Predictive Care (featured on Republic).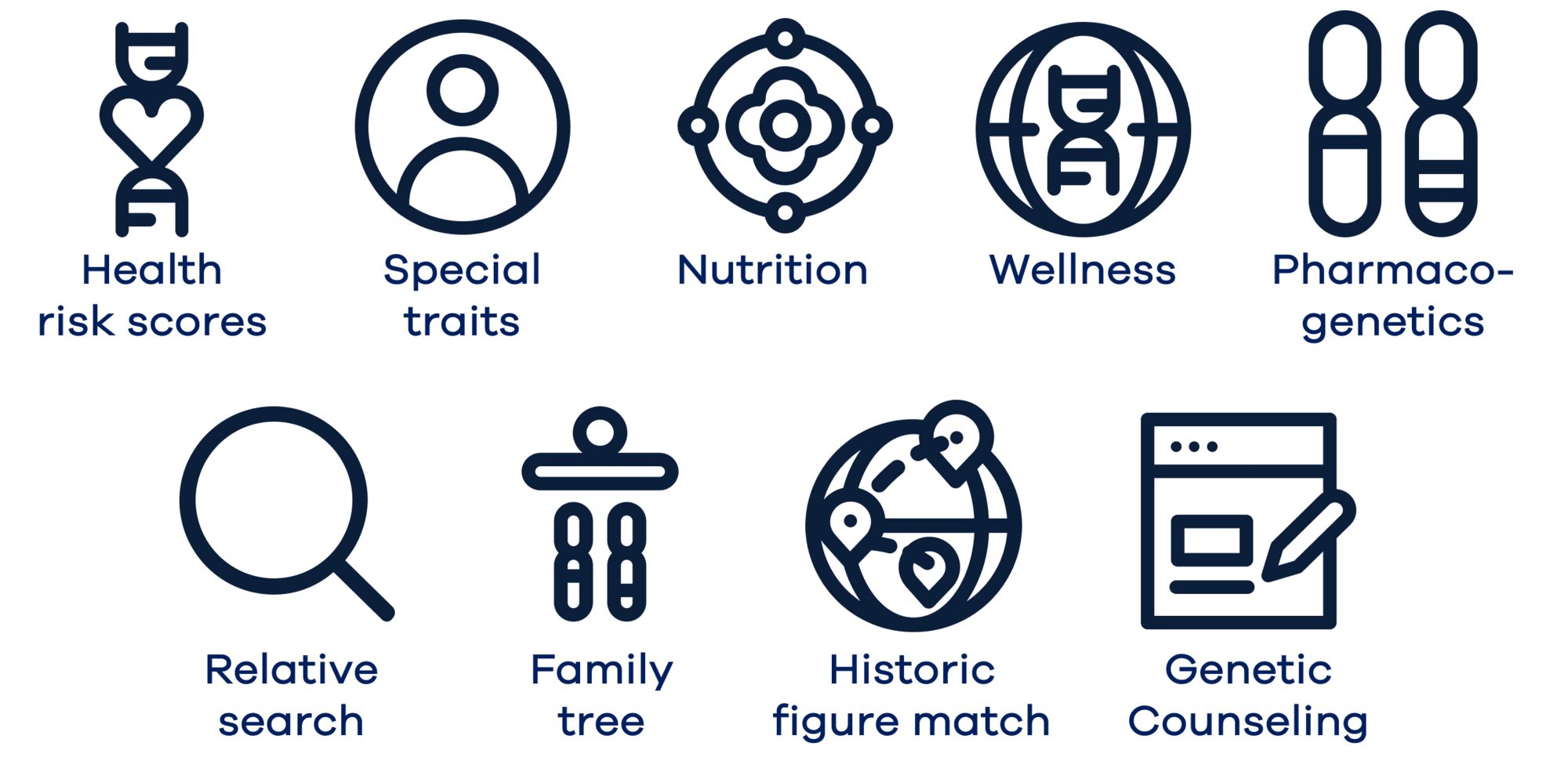 As we scale our research capacity and identify new genetic markers unique to the Native American/Latino ancestry composition, we will update our platform and reports with these new insights.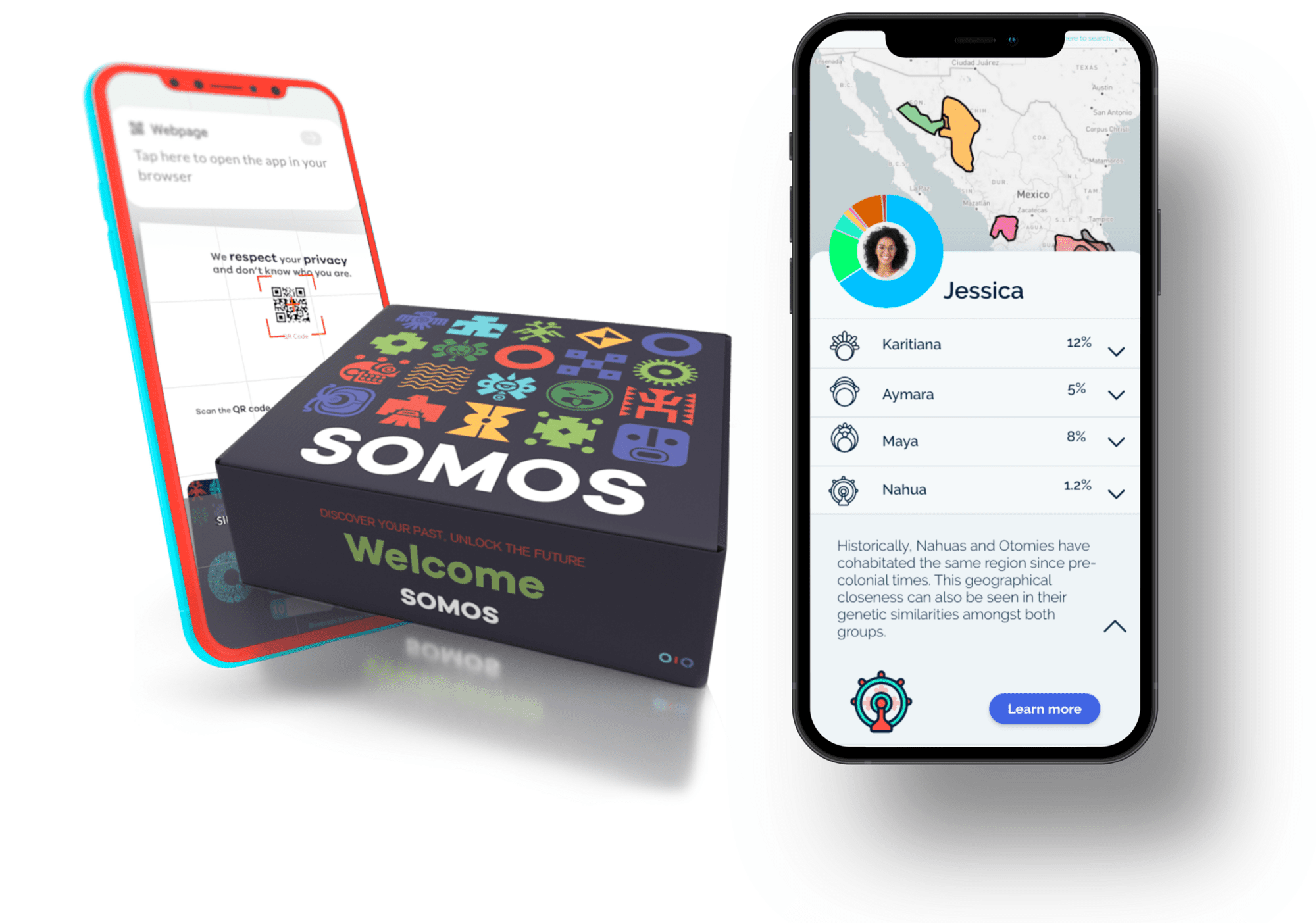 For end users, the product is similar to the experience of existing DNA ancestry service providers like 23andMe—except they are given rich, region-specific data about where their ancestors came from within Latin America.
We have two products currently in the market:
Raw data re-analysis service*
Full DNA test kit
*For users of 23andMe, AncestryDNA, My Heritage, LivingDNA, FamilyTreeDNA who want a re-analysis of their data with a specific focus on their Latin American ancestry.
Your DNA, your data = our people, our mission
Edit
We truly believe that data decentralization helps us maintain an honest and transparent relationship with SOMOS participants and users.
SOMOS has partnered with Genobank.io (featured on Republic) to implement the SOMOS DNA Wallet, which uses blockchain technology to allow full ownership and governance for each customer/participant over their genetic and health data.
4,700+ users since soft launch
Edit
SOMOS soft-launched in the US in September 2020. We have seen unprecedented reach and conversion due to the importance of our project and community interest in mapping Latin American/Hispanic/Native American ancestry.
We now have 4,700+ paid users and revenue of $226K+

*Paid users and revenue stats as of Feb. 2022

Community & corporate partners
Edit
Medical & research partners
Edit

Customers
Edit
650M+ Latinos don't have safe, reliable access to medications
Edit
SOMOS' end goal is to develop and create new medications empowered through unique decentralized datasets and analytics generated from our customers' DNA ancestry tests.
There are +650M people who identify as Latino across the globe. Just within the US, Latinos represent up to 18.5% of the total population, or 62M+ people. Mexican Americans rank as the largest Hispanic subgroup in the US (62% of Hispanic population or 38M+).  During phase 1, we will focus on participants with Mexican heritage to offer them a rapid, scalable, and improved platform by representing the 70 Indigenous Nations in Mexico through our  Familia biobank.
Hundreds of REAL stories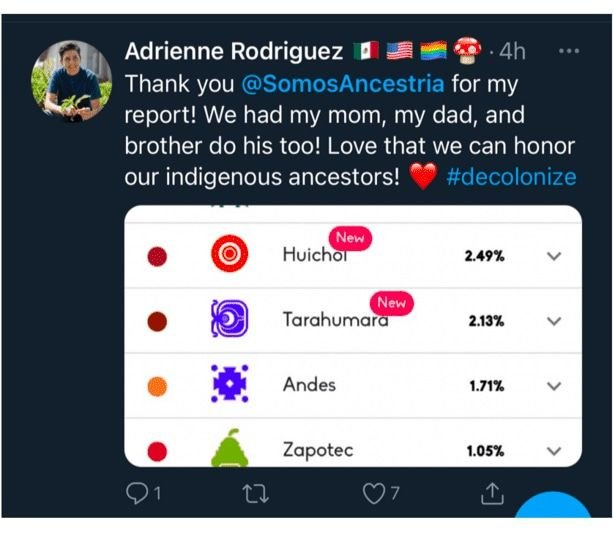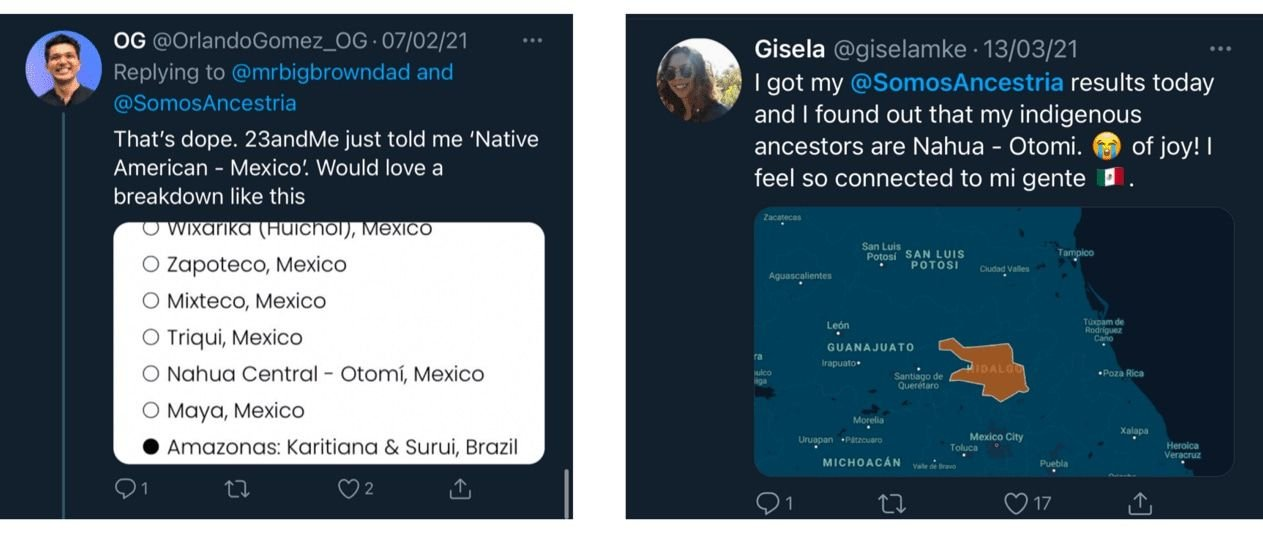 Real customer satisfaction
Edit


Influencers and opinion leaders
Edit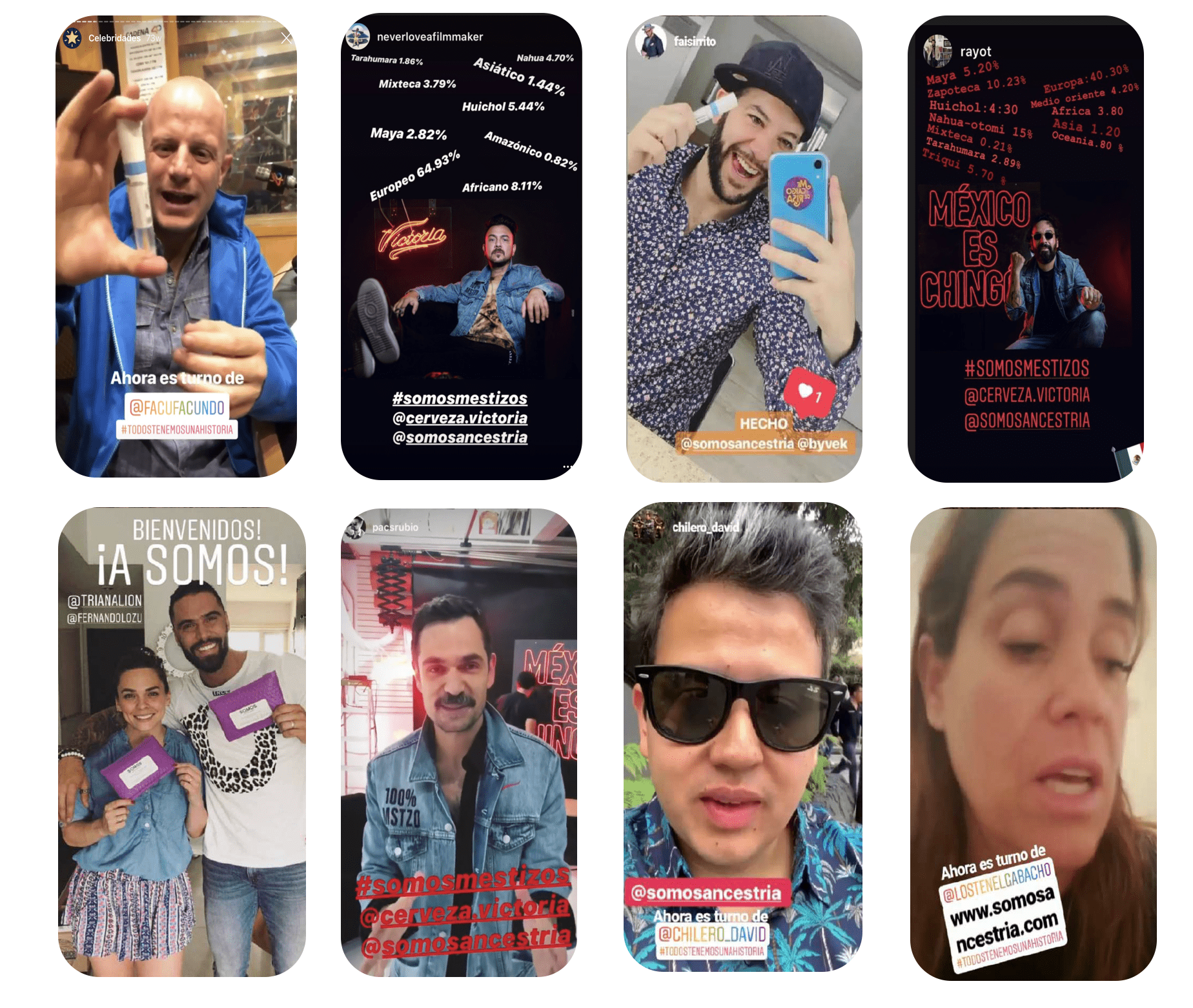 Reddit users compare SOMOS to 23&me
Edit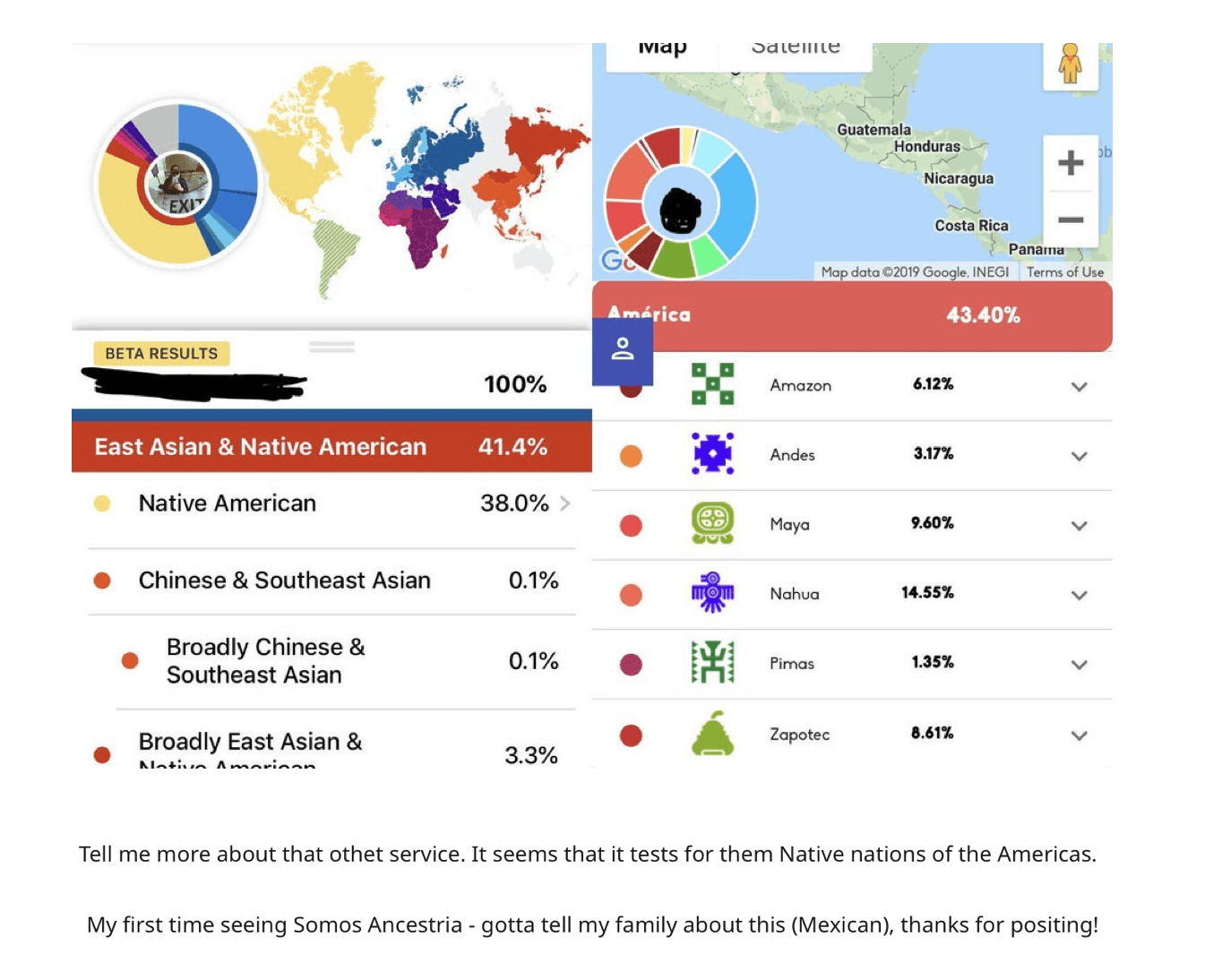 Reddit users compare SOMOS to ancestryDNA
Edit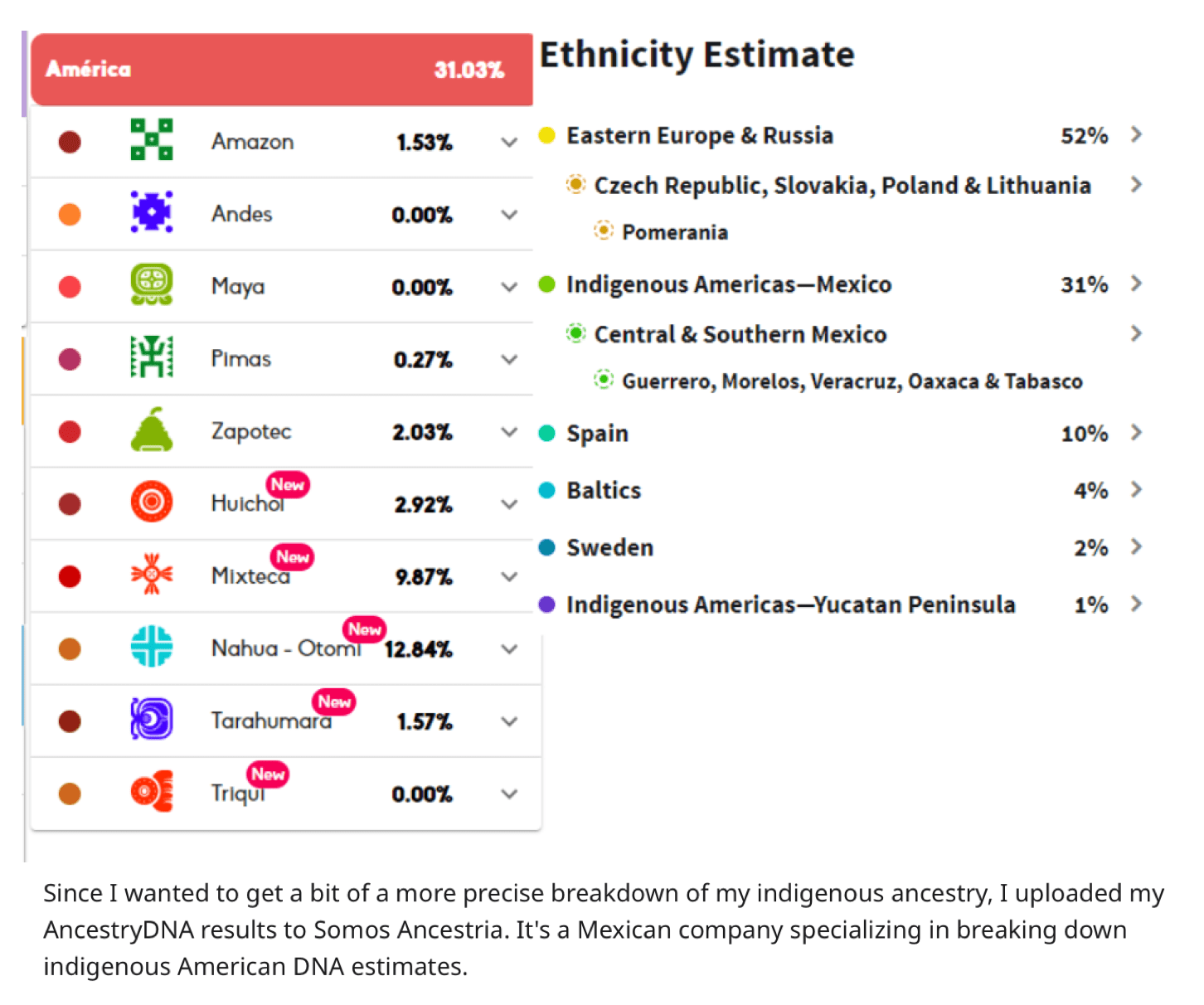 Business model
Edit
3 distinct revenue streams to ensure market mobility
Edit
SOMOS has three early revenue streams:
Raw data re-analysis services ($39)
DNA test kits ($149-199)
Subscription for Premium features ($96)*
Our long-term plan is to enter into drug development by increasing our data analytics capacity through the decentralized genetic and health data we are generating.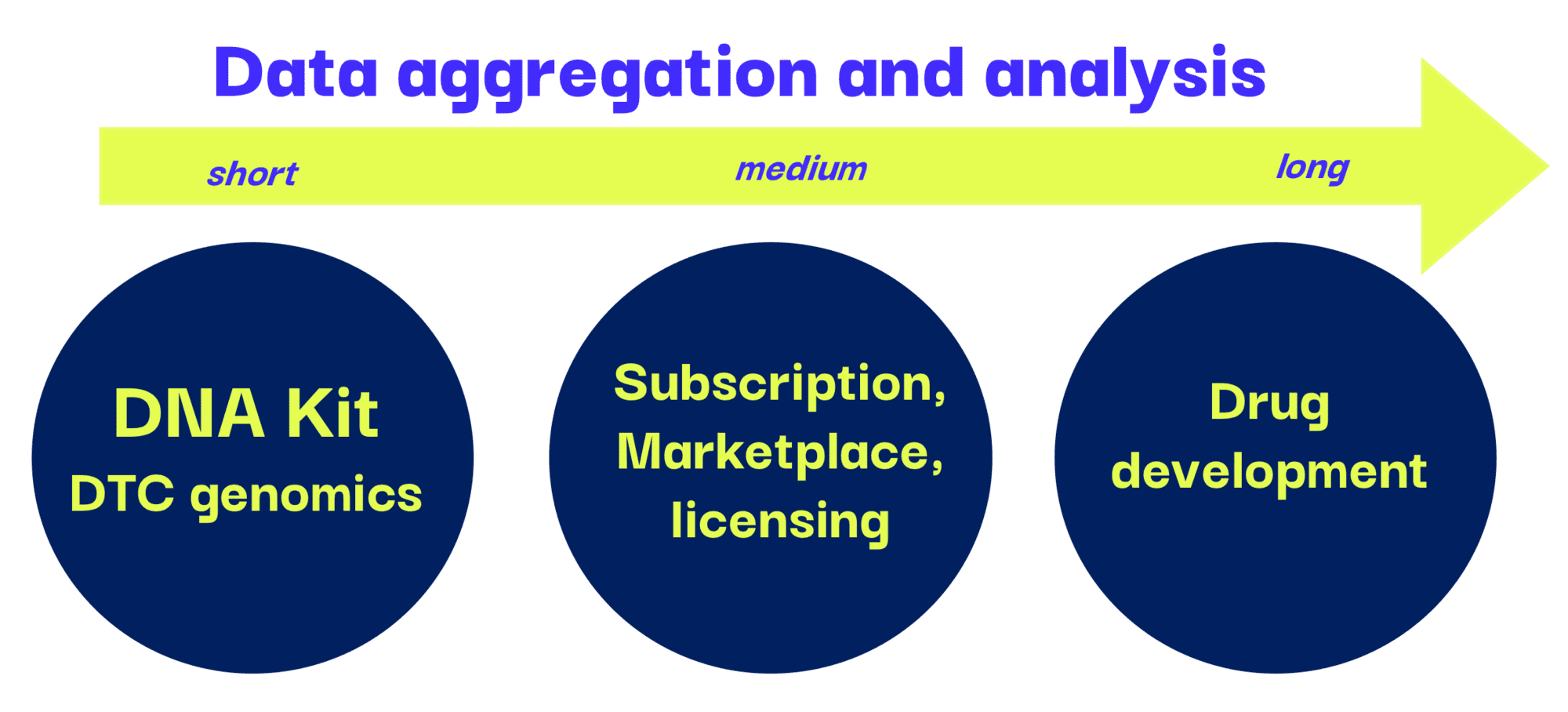 *Subscription model under development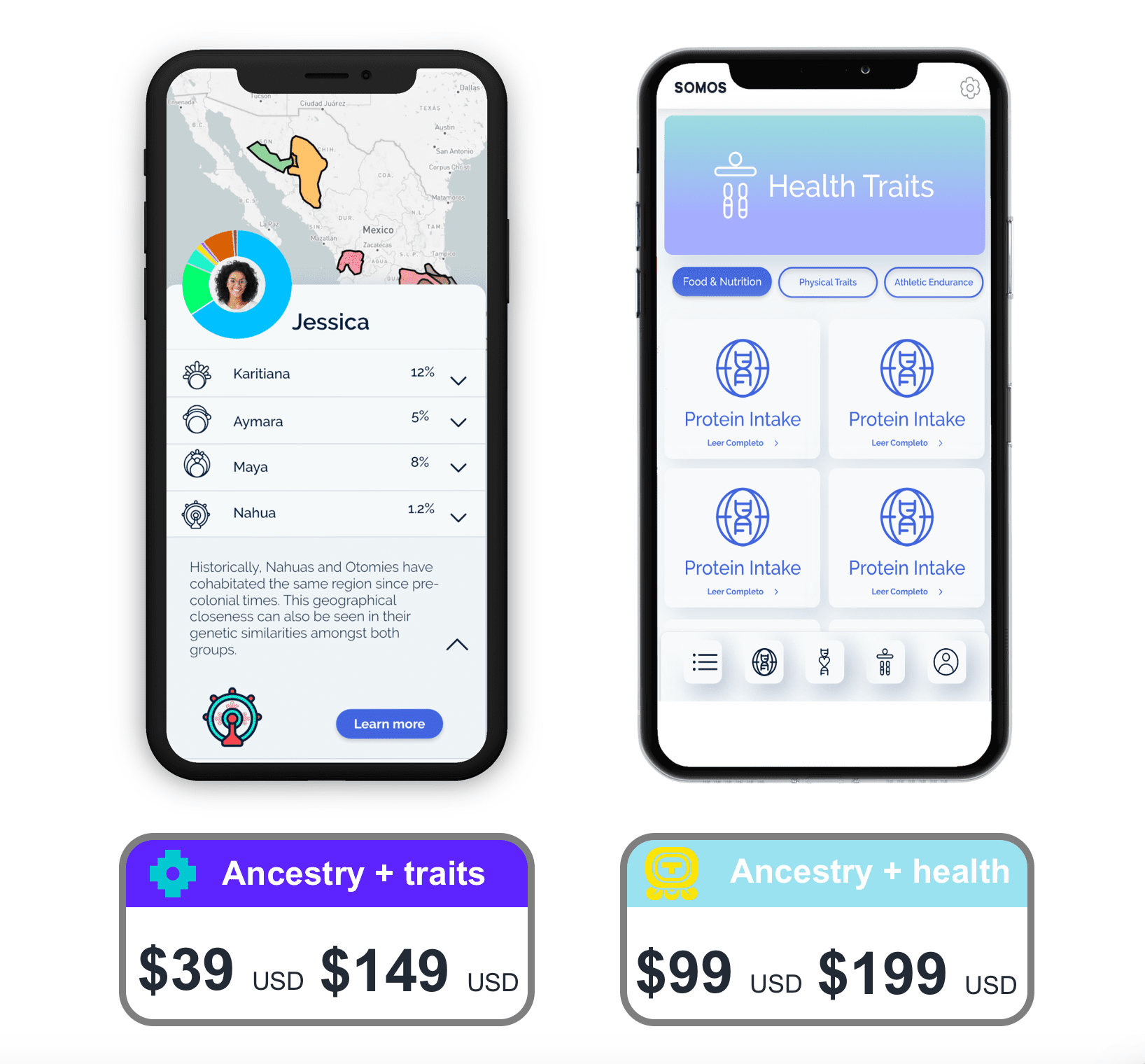 Drug discovery
Edit
Pharmaceutical companies need to integrate Latinos' genetic data insights to improve drug discovery process for these populations.
They also need to improve their targeted reach to Latino customers as well as insights for directed marketing strategies & clinical trial recruitment—and SOMOS will provide the insights and platform to do it.
1 drug alone is a $27B+ opportunity
Edit
SOMOS aims big. The total pharma market is $1.5T worldwide. Latinos represent 20% of the total US pharma sales, which contributes with more than $23bn. When we sequence genetic information for one disease alone (Non-alcoholic liver disease), SOMOS would still have a $27B+ market opportunity.
The ancestry market will be our initial revenue driver.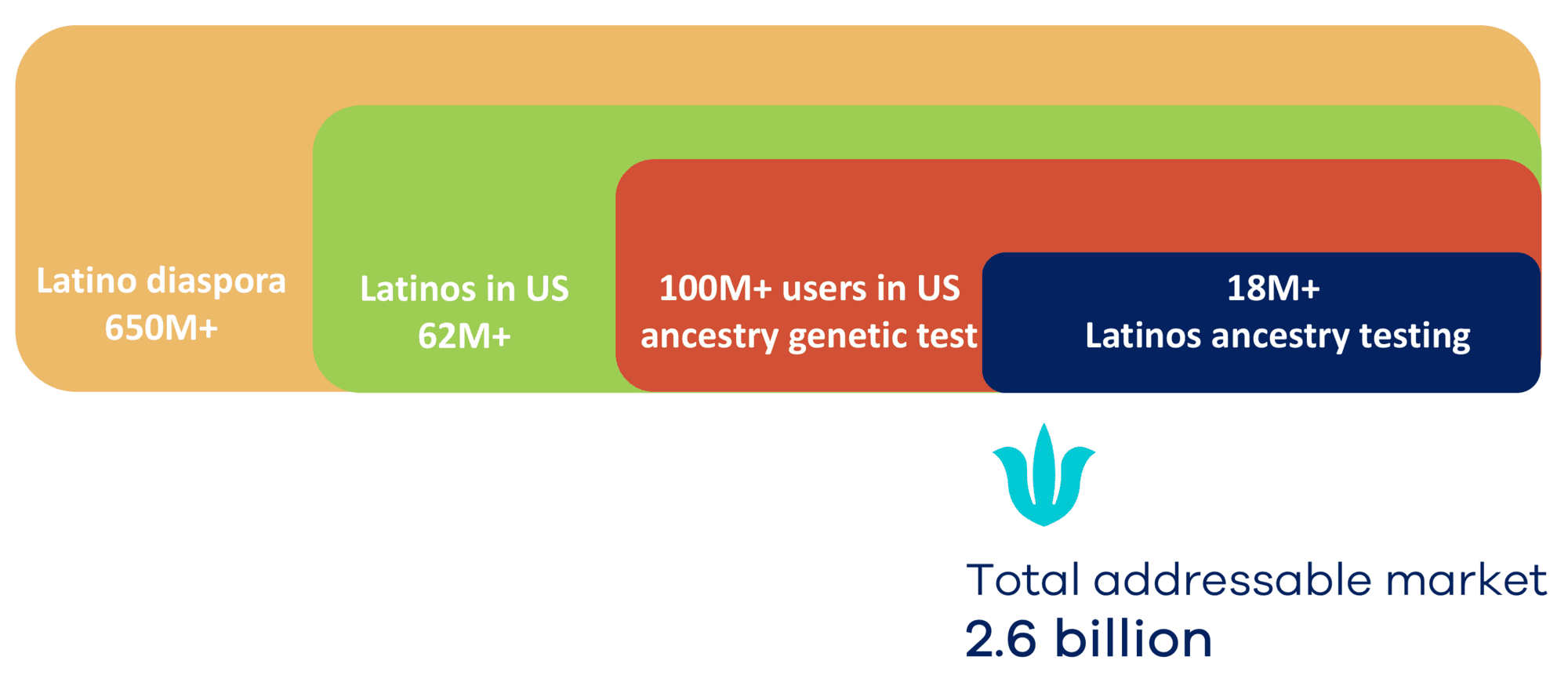 Placing the disease addressable market aside, Latinos represent the fastest growing economy in the US, and 8th worldwide.
Our product appeals to a $63B+ Total Pharma market in Latin America, which further ensures market stickiness.
According to MIT and the current Latino population just in the US, we could expect 18M Latinos taking a DNA ancestry test within the next 2 years. We plan to acquire 5% of this market.
Our initial goal: +500K Latinos on our platform by year 5, to accelerate research.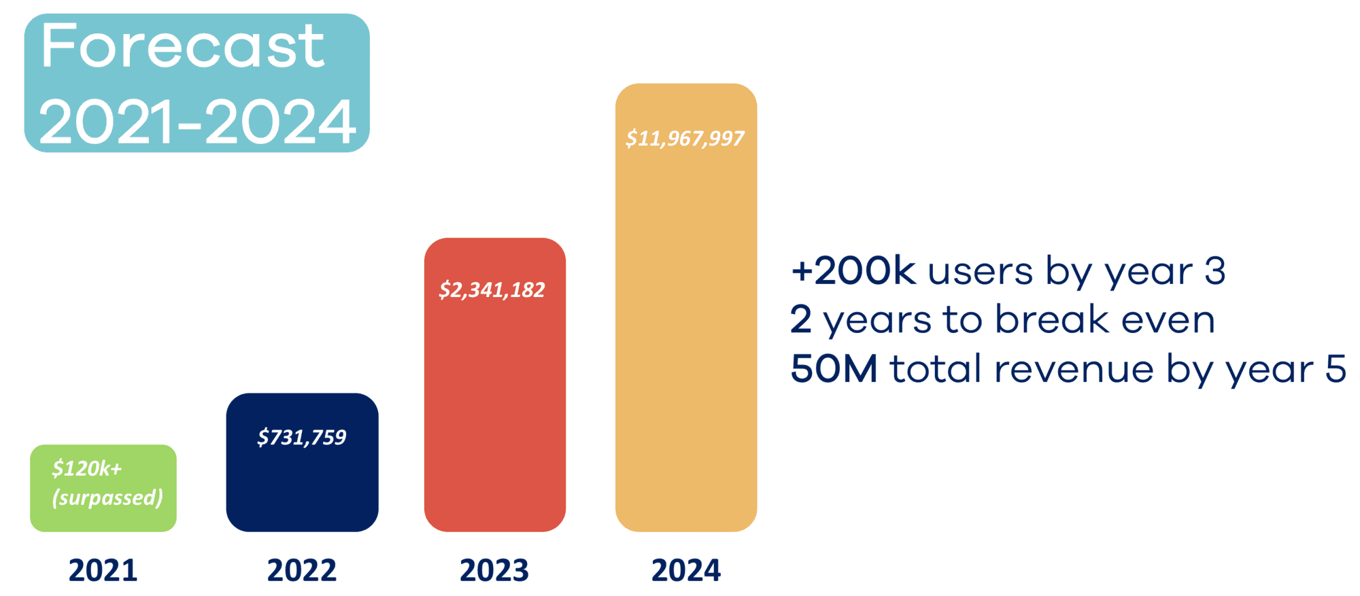 Competition
Edit
SOMOS, the genetic test that focuses on Latinos
Edit
SOMOS is the genetic test that provides information from populations throughout Latin America. Our partnerships with Indigenous Nations, combined with the growing number of samples in our biobank, allows us to provide a wealth of information that can be used for pharmaceutical discoveries— currently unmatched by any on the market.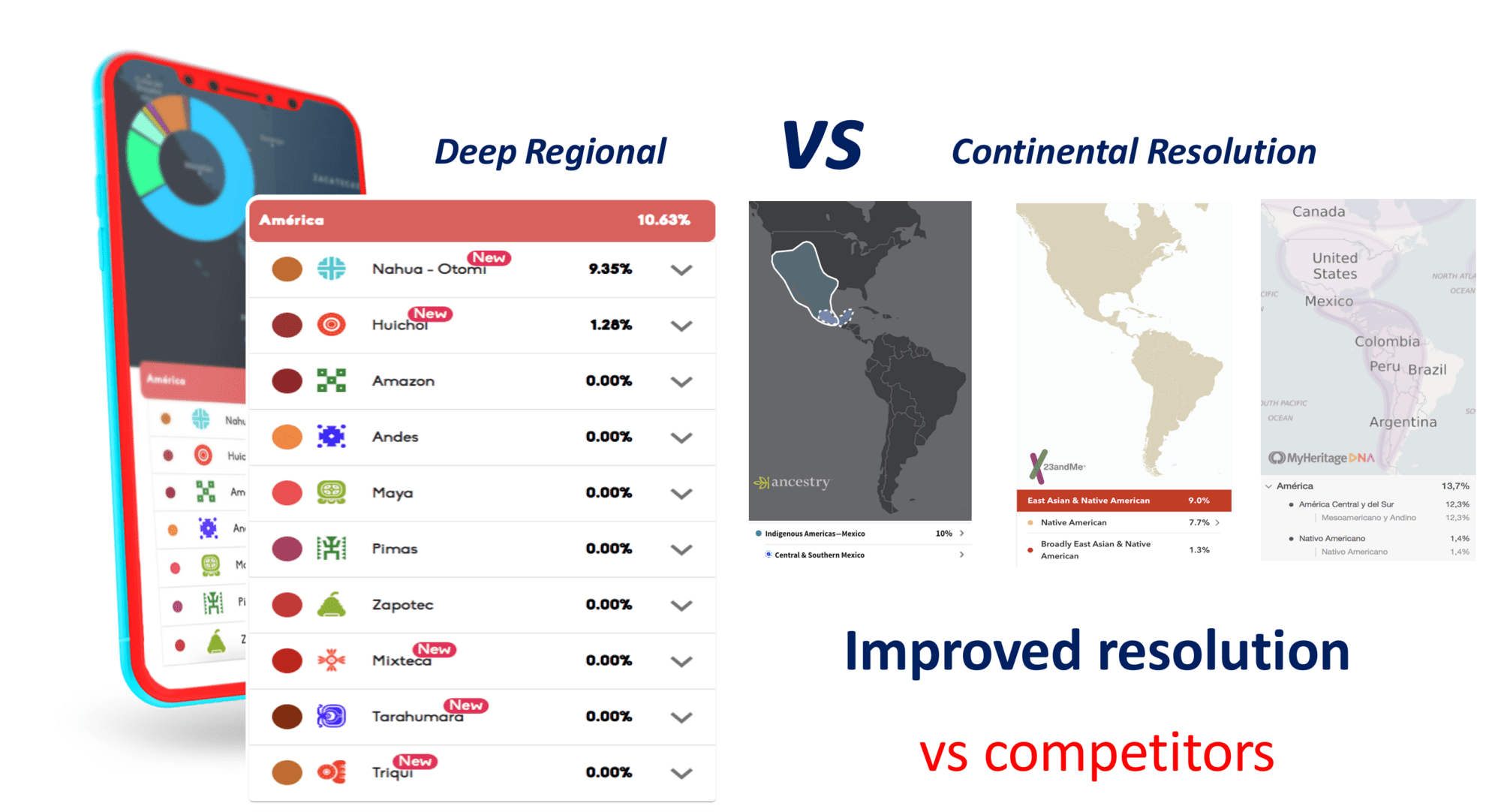 Vision and strategy
Edit
Aiming to develop tailored medicines and change the future of health
Edit
SOMOS has multiple areas of growth we are currently pursuing. As a new company, our most important focus is to satisfy our Latino community needs by scaling our revenue model and establishing our product's necessity.
We plan to become the largest decentralized Indigenous data biobank. We will use this advantage to develop tailored services and medicines for Latinos/Hispanics and Native Americans—while also making a positive impact on a community level.

We walk the walk
Edit
We source data by establishing deep partnerships with Indigenous communities, involving the collection of DNA and genetic data to populate the Latin American genome. We are modeling an incentive alignment strategy that includes short, medium, and long-term benefits according to the needs of each community = social impact.
SOMOS is building bridges. We will launch the first Indigenous NFT art gallery to help our communities participate in the digital economy.
CEO visiting Mixtec community in Mexico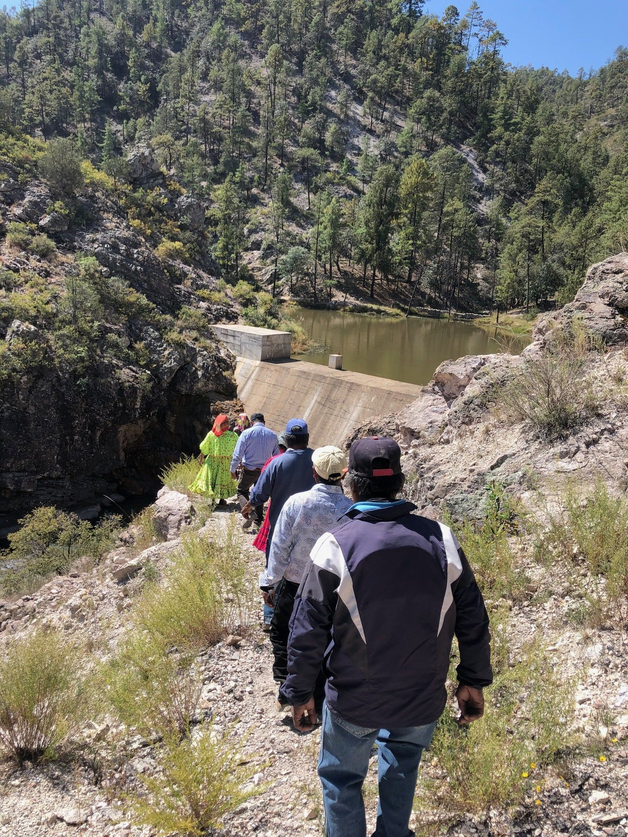 *Discussing water needs and incentive program with Raramuri governors, Chihuahua Mexico
Bootstrapped to date
Edit
We are now raising to support reaching $2.5M+ in revenue, 50K+ users, and 7K blood samples collected in our biobank.
This investment will prove crucial in SOMOS's ability to maneuver into larger and more competitive markets.

Prior to our Republic campaign, we received investments from Hockey Stick Investments and were the winners of LTX Fest Pitch Competition 2020.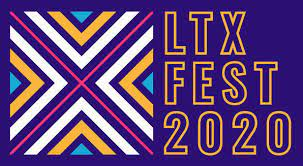 Accelerators
Edit
MassChallenge & AccelHUB Bridge to Boston
2019 alumni and winners
Manos Accelerator by Google Launchpad
2020 alumni
Founders Christian and Federico share a vision: leveraging technology and socially responsible strategies to improve and impact the health sector in Latin America. They met in medical school in 2009, both having come from a family of physicians. They first collaborated on a previous startup, Mi ADN—a genetics DTC leader in México that certified +500 health professionals in LatAm to implement genetics into their clinical practice.
Together the team leans on their passion to see change in healthcare by creating the foundations for research via the SOMOS Familia Biobank. While our ancestry service provides insight and increases curiosity we seek to educate and mobilize the Latino community to join us on our mission to increase representation and eradicate health disparities by crowdsourcing the Latino Genome.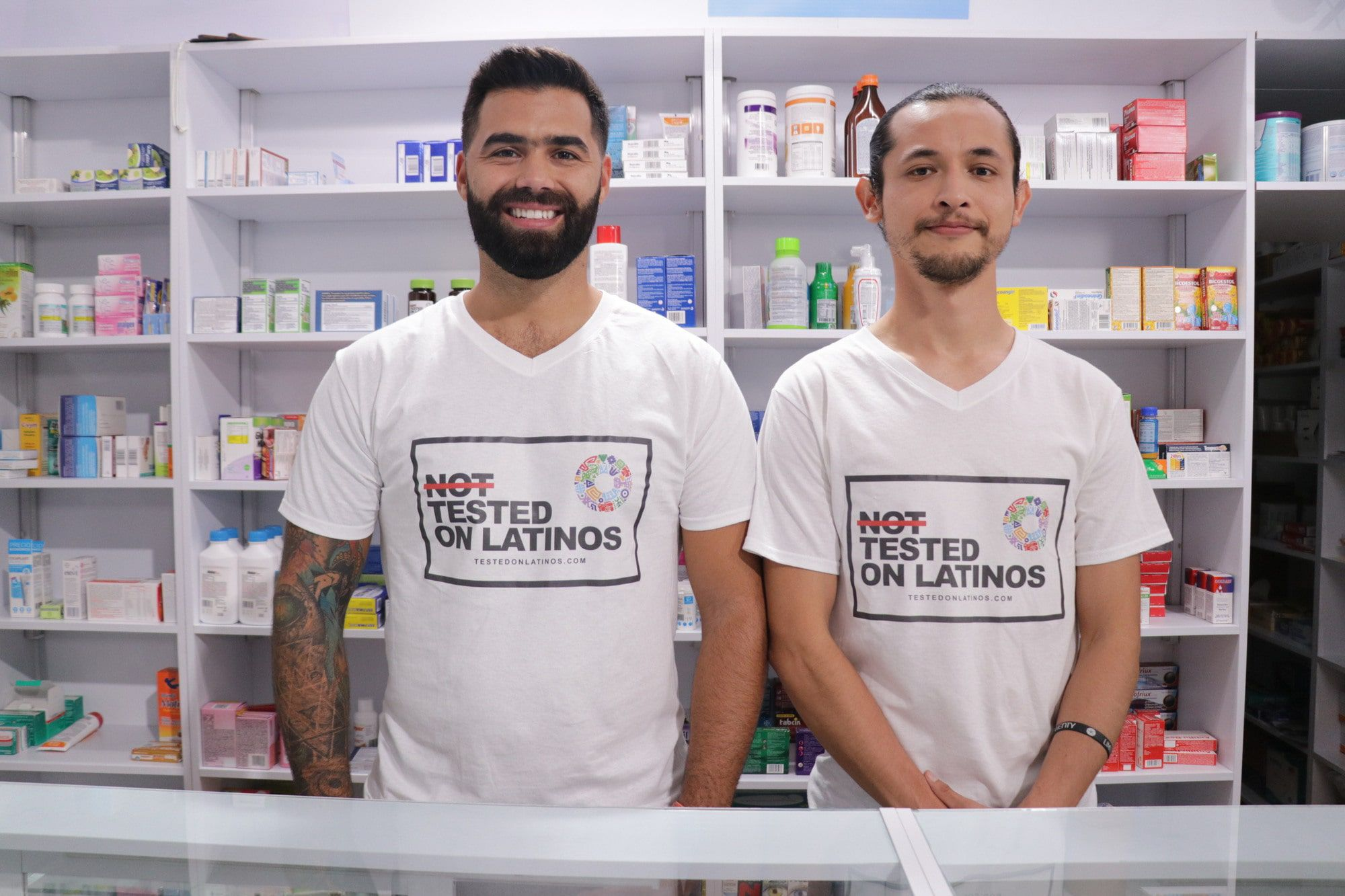 Federico von Son de Fernex, MD
Federico graduated with honors from top a 10 Med School in Mexico, +5 years DTC Genetics leader in Mexico, certified and trained 500+ healthcare professional for applying genetics in their clinical practice. Management of $5.4M+ in government grants and contracts for R&D and Healthcare services.
MassChallenge & AccelHUB Bridge to Boston Alumni 2019
Manos by Google Launchpad Accelerator Program 2020
Winner LTX fest 2020
Voces de la comunidad LTXQuest 2021
Featured on Latinx Business Success 2021
L´Attitude 2021panel and showcase
Christian Rodriguez, MD
Christian is a MD, Data Scientist (in training) and entrepreneur who loves to help, to learn, and to explore. He is passionate about technology as a powerful tool for helping and creating. For the last 5 years, he has worked on democratizing biobanking and precision medicine for Latin America with collaborative science.
Christian is Co-Founder & CTO at SOMOS, where he leads Tech Integration & Innovation, Business Intelligence, and Kaizen for Health and Growth Hacking.
2020 to date: CTO &Co Founder @SOMOS
2016–2019: CIO @ Mi ADN Mexico IT,Sales, Community, Product Dev, UX
2018–2019: CTO@ Co Founder @ KPMD (Smart Stethoscope with universal EHR)
2019: Winner at Bridge to Boston by MassChallenge and AccelHUB
SOMOS Team
Edit
Federico von Son
CEO & Co-Founder
MD, 2 times granted by the Mexican government for R&D. Managed +5.4 MUSD in contracts and grants for the health sector in Mexico. Scientific advisor Meidam (Dubai), Sacdam (Switzerland), AAAM (USA), ISIENA (Mexico)
Christian Rodriguez MD
Co-Founder & CTO
MD and Data Scientist. 2x Singularity University Finalist, and MassChallenge- Accel Hub Bridge to Boston winner 2019
Daniel Uribe
Advisor
Co Founder & CEO Genobank.io (Ex republic), Engineer, MBA, Investor, Serial Entrepreneur expert in Data Privacy , Blockchain, Cybersecurity and Genomics BioNFTs | Blockchain | Genomics | Data Privacy | GDPR |ERC721 | ERC1155 |
Margarita Sordo MSc, PhD, FAMIA
Advisor
Steering Committee Member - Global Partnership on Artificial Intelligence (GPAI), Organization for Economic Co-operation and Development (OECD). MGH Senior Bioinformatics Research Scientist, Instructor of Medicine, Harvard Medicine School
José Morey MD, PhD
Advisor
Eisenhower Fellow | CEO | Founder | CMO | CIO | NED | Medical | Artificial Intelligence | Technology | Innovation | Author | Speaker | Mentor
Javier Marin
Advisor
Founder: TudnFanshop, El Planeta, El Tiempo Latino
Daniel Pomp
Advisor, Angel Investor
Jesse Martinez
Advisor
Startup advisor+investor; 4X Founder  
Julián Ríos Cantú
Advisor
Building the radiology infrastructure of the world. CEO & Founder of Eva I Y Combinator S18 I Thiel Fellow I Cannes Lions Recipient I Peer-reviewed published researcher

Michael Zeller
Advisor
Founder of Symposia: A Mastermind for the Successful Expert Started 16 businesses across 6 industries [$100+ million in sales] Mentor & Coach to 800+ Top Entrepreneurs from 7 different countries
Sajung Yun
Advisor
CEO at Predictiv / Adjunct professor at Johns Hopkins University
Karol Estrada
Advisor
15+ years of experience in human genetics with a focus on discovering, validation, and improving drug targets. 90+ peer publications for gene discovery, complex human traits and diseases
Brian J. Esposito
Chief of Strategy
Founder & President of Esposito Intellectual Enterprises, LLC (EIE) www.eie.rocks. EIE ultimately became a holding company for over 20 years of work, business startups, and investments.
We have a limited operating history upon which you can evaluate our performance, and accordingly, our prospects must be considered in light of the risks that any new company encounters.
The Company is still in an early phase and we are just beginning to implement our business plan. There can be no assurance that we will ever operate profitably. The likelihood of our success should be considered in light of the problems, expenses, difficulties, complications and delays usually encountered by early-stage companies. The Company may not be successful in attaining the objectives necessary for it to overcome these risks and uncertainties.
Global crises, such as COVID-19, can have a significant effect on our business operations and revenue projections.
A significant outbreak of contagious diseases, such as COVID-19, in the human population could result in a widespread health crisis that could adversely affect the economies and financial markets of many countries, including the United States where we principally operate, resulting in an economic downturn that could reduce the demand for our products and services and impair our business prospects, including as a result of being unable to raise additional capital on acceptable terms to us, if at all.
The amount of capital the Company is attempting to raise in this Offering may not be enough to sustain the Company's current business plan.
In order to achieve the Company's near and long-term goals, the Company may need to procure funds in addition to the amount raised in the Offering. There is no guarantee the Company will be able to raise such funds on acceptable terms or at all. If we are not able to raise sufficient capital in the future, we may not be able to execute our business plan, our continued operations will be in jeopardy and we may be forced to cease operations and sell or otherwise transfer all or substantially all of our remaining assets, which could cause an Investor to lose all or a portion of their investment.
We may face potential difficulties in obtaining capital.
We may have difficulty raising needed capital in the future as a result of, among other factors, our lack of revenues from sales, as well as the inherent business risks associated with our Company and present and future market conditions. Our business currently has limited sales and future sources of revenue may not be sufficient to meet our future capital requirements. We will require additional funds to execute our business strategy and conduct our operations. If adequate funds are unavailable, we may be required to delay, reduce the scope of or eliminate one or more of our research, development or commercialization programs, product launches or marketing efforts, any of which may materially harm our business, financial condition and results of operations.
We may not have enough authorized capital stock to issue shares of common stock to investors upon the conversion of any security convertible into shares of our common stock, including the Securities.
Currently, our authorized capital stock consists of 5,000,000 shares of common stock, of which 3,680,563 shares of common stock are issued and outstanding and 443,956 shares of common stock are reserved for issuance under the Company's 2021 Equity Incentive Plan. Unless we increase our authorized capital stock, we may not have enough authorized common stock to be able to obtain funding by issuing shares of our common stock or securities convertible into shares of our common stock. We may also not have enough authorized capital stock to issue shares of common stock to investors upon the conversion of any security convertible into shares of our common stock, including the Securities.
We may implement new lines of business or offer new products and services within existing lines of business.
As an early-stage company, we may implement new lines of business at any time. There are substantial risks and uncertainties associated with these efforts, particularly in instances where the markets are not fully developed. In developing and marketing new lines of business and/or new products and services, we may invest significant time and resources. Initial timetables for the introduction and development of new lines of business and/or new products or services may not be achieved, and price and profitability targets may not prove feasible. We may not be successful in introducing new products and services in response to industry trends or developments in technology, or those new products may not achieve market acceptance. As a result, we could lose business, be forced to price products and services on less advantageous terms to retain or attract clients or be subject to cost increases. As a result, our business, financial condition or results of operations may be adversely affected.
We rely on other companies to provide services for our products.
We depend on third party vendors to meet our contractual obligations to our customers and conduct our operations. Our ability to meet our obligations to our customers may be adversely affected if vendors do not provide the agreed-upon services in compliance with customer requirements and in a timely and cost-effective manner. Likewise, the quality of our services may be adversely impacted if companies to whom we delegate certain services do not perform to our, and our customers', expectations. Our vendors may also be unable to quickly recover from natural disasters and other events beyond their control and may be subject to additional risks such as financial problems that limit their ability to conduct their operations. The risk of these adverse effects may be greater in circumstances where we rely on only one or two vendors for a particular service.
We rely on various intellectual property rights, including trademarks, in order to operate our business.
The Company relies on certain intellectual property rights to operate its business. The Company's intellectual property rights may not be sufficiently broad or otherwise may not provide us a significant competitive advantage. In addition, the steps that we have taken to maintain and protect our intellectual property may not prevent it from being challenged, invalidated, circumvented or designed-around, particularly in countries where intellectual property rights are not highly developed or protected. In some circumstances, enforcement may not be available to us because an infringer has a dominant intellectual property position or for other business reasons, or countries may require compulsory licensing of our intellectual property. Our failure to obtain or maintain intellectual property rights that convey competitive advantage, adequately protect our intellectual property or detect or prevent circumvention or unauthorized use of such property, could adversely impact our competitive position and results of operations. We also rely on nondisclosure and noncompetition agreements with employees, consultants and other parties to protect, in part, trade secrets and other proprietary rights. There can be no assurance that these agreements will adequately protect our trade secrets and other proprietary rights and will not be breached, that we will have adequate remedies for any breach, that others will not independently develop substantially equivalent proprietary information or that third parties will not otherwise gain access to our trade secrets or other proprietary rights. As we expand our business, protecting our intellectual property will become increasingly important. The protective steps we have taken may be inadequate to deter our competitors from using our proprietary information. In order to protect or enforce our intellectual property rights, we may be required to initiate litigation against third parties, such as infringement lawsuits. Also, these third parties may assert claims against us with or without provocation. These lawsuits could be expensive, take significant time and could divert management's attention from other business concerns. We cannot assure you that we will prevail in any of these potential suits or that the damages or other remedies awarded, if any, would be commercially valuable.
The Company's success depends on the experience and skill of its executive officers and key employees.
We are dependent on our executive officers and key employees. These persons may not devote their full time and attention to the matters of the Company. The loss of any or all of our executive officers and key employees could harm the Company's business, financial condition, cash flow and results of operations.
Although dependent on certain key personnel, the Company does not have any key person life insurance policies on any such people.
We are dependent on certain key personnel in order to conduct our operations and execute our business plan, however, the Company has not purchased any insurance policies with respect to those individuals in the event of their death or disability. Therefore, if any of these personnel die or become disabled, the Company will not receive any compensation to assist with such person's absence. The loss of such person could negatively affect the Company and our operations. We have no way to guarantee key personnel will stay with the Company, as many states do not enforce non-competition agreements, and therefore acquiring key man insurance will not ameliorate all of the risk of relying on key personnel.
In order for the Company to compete and grow, it must attract, recruit, retain and develop the necessary personnel who have the needed experience.
Recruiting and retaining highly qualified personnel is critical to our success. These demands may require us to hire additional personnel and will require our existing management and other personnel to develop additional expertise. We face intense competition for personnel, making recruitment time-consuming and expensive. The failure to attract and retain personnel or to develop such expertise could delay or halt the development and commercialization of our product candidates. If we experience difficulties in hiring and retaining personnel in key positions, we could suffer from delays in product development, loss of customers and sales and diversion of management resources, which could adversely affect operating results. Our consultants and advisors may be employed by third parties and may have commitments under consulting or advisory contracts with third parties that may limit their availability to us, which could further delay or disrupt our product development and growth plans.
We need to rapidly and successfully develop and introduce new products in a competitive, demanding and rapidly changing environment.
To succeed in our intensely competitive industry, we must continually improve, refresh and expand our product and service offerings to include newer features, functionality or solutions, and keep pace with changes in the industry. Shortened product life cycles due to changing customer demands and competitive pressures may impact the pace at which we must introduce new products or implement new functions or solutions. In addition, bringing new products or solutions to the market entails a costly and lengthy process, and requires us to accurately anticipate changing customer needs and trends. We must continue to respond to changing market demands and trends or our business operations may be adversely affected.
The development and commercialization of our products is highly competitive.
We face competition with respect to any products that we may seek to develop or commercialize in the future. Our competitors include major companies worldwide. Many of our competitors have significantly greater financial, technical and human resources than we have and superior expertise in research and development and marketing approved products and thus may be better equipped than us to develop and commercialize products. These competitors also compete with us in recruiting and retaining qualified personnel and acquiring technologies. Smaller or early stage companies may also prove to be significant competitors, particularly through collaborative arrangements with large and established companies. Accordingly, our competitors may commercialize products more rapidly or effectively than we are able to, which would adversely affect our competitive position, the likelihood that our products will achieve initial market acceptance, and our ability to generate meaningful additional revenues from our products.
Industry consolidation may result in increased competition, which could result in a loss of customers or a reduction in revenue.
Some of our competitors have made or may make acquisitions or may enter into partnerships or other strategic relationships to offer more comprehensive services than they individually had offered or achieve greater economies of scale. In addition, new entrants not currently considered to be competitors may enter our market through acquisitions, partnerships or strategic relationships. We expect these trends to continue as companies attempt to strengthen or maintain their market positions. The potential entrants may have competitive advantages over us, such as greater name recognition, longer operating histories, more varied services and larger marketing budgets, as well as greater financial, technical and other resources. The companies resulting from combinations or that expand or vertically integrate their business to include the market that we address may create more compelling service offerings and may offer greater pricing flexibility than we can or may engage in business practices that make it more difficult for us to compete effectively, including on the basis of price, sales and marketing programs, technology or service functionality. These pressures could result in a substantial loss of our customers or a reduction in our revenue.
Damage to our reputation could negatively impact our business, financial condition and results of operations.
Our reputation and the quality of our brand are critical to our business and success in existing markets and will be critical to our success as we enter new markets. Any incident that erodes consumer loyalty for our brand could significantly reduce its value and damage our business. We may be adversely affected by any negative publicity, regardless of its accuracy. Also, there has been a marked increase in the use of social media platforms and similar devices, including blogs, social media websites and other forms of internet-based communications that provide individuals with access to a broad audience of consumers and other interested persons. The availability of information on social media platforms is virtually immediate as is its impact. Information posted may be adverse to our interests or may be inaccurate, each of which may harm our performance, prospects or business. The harm may be immediate and may disseminate rapidly and broadly, without affording us an opportunity for redress or correction.
Our business could be negatively impacted by cyber security threats, attacks and other disruptions.
We may face advanced and persistent attacks on our information infrastructure where we manage and store various proprietary information and sensitive/confidential data relating to our operations. These attacks may include sophisticated malware (viruses, worms, and other malicious software programs) and phishing emails that attack our products or otherwise exploit any security vulnerabilities. These intrusions sometimes may be zero-day malware that are difficult to identify because they are not included in the signature set of commercially available antivirus scanning programs. Experienced computer programmers and hackers may be able to penetrate our network security and misappropriate or compromise our confidential information or that of our customers or other third-parties, create system disruptions, or cause shutdowns. Additionally, sophisticated software and applications that we produce or procure from third-parties may contain defects in design or manufacture, including "bugs" and other problems that could unexpectedly interfere with the operation of the information infrastructure. A disruption, infiltration or failure of our information infrastructure systems or any of our data centers as a result of software or hardware malfunctions, computer viruses, cyber-attacks, employee theft or misuse, power disruptions, natural disasters or accidents could cause breaches of data security, loss of critical data and performance delays, which in turn could adversely affect our business.
Security breaches of confidential customer information, in connection with our electronic processing of credit and debit card transactions, or confidential employee information may adversely affect our business.
Our business requires the collection, transmission and retention of personally identifiable information, in various information technology systems that we maintain and in those maintained by third parties with whom we contract to provide services. The integrity and protection of that data is critical to us. The information, security and privacy requirements imposed by governmental regulation are increasingly demanding. Our systems may not be able to satisfy these changing requirements and customer and employee expectations, or may require significant additional investments or time in order to do so. A breach in the security of our information technology systems or those of our service providers could lead to an interruption in the operation of our systems, resulting in operational inefficiencies and a loss of profits. Additionally, a significant theft, loss or misappropriation of, or access to, customers' or other proprietary data or other breach of our information technology systems could result in fines, legal claims or proceedings.
The use of individually identifiable data by our business, our business associates and third parties is regulated at the state, federal and international levels.
The regulation of individual data is changing rapidly, and in unpredictable ways. A change in regulation could adversely affect our business, including causing our business model to no longer be viable. Costs associated with information security – such as investment in technology, the costs of compliance with consumer protection laws and costs resulting from consumer fraud – could cause our business and results of operations to suffer materially. Additionally, the success of our online operations depends upon the secure transmission of confidential information over public networks, including the use of cashless payments. The intentional or negligent actions of employees, business associates or third parties may undermine our security measures. As a result, unauthorized parties may obtain access to our data systems and misappropriate confidential data. There can be no assurance that advances in computer capabilities, new discoveries in the field of cryptography or other developments will prevent the compromise of our customer transaction processing capabilities and personal data. If any such compromise of our security or the security of information residing with our business associates or third parties were to occur, it could have a material adverse effect on our reputation, operating results and financial condition. Any compromise of our data security may materially increase the costs we incur to protect against such breaches and could subject us to additional legal risk.
The Company is not subject to Sarbanes-Oxley regulations and may lack the financial controls and procedures of public companies.
The Company may not have the internal control infrastructure that would meet the standards of a public company, including the requirements of the Sarbanes Oxley Act of 2002. As a privately-held (non-public) Company, the Company is currently not subject to the Sarbanes Oxley Act of 2002, and its financial and disclosure controls and procedures reflect its status as a development stage, non-public company. There can be no guarantee that there are no significant deficiencies or material weaknesses in the quality of the Company's financial and disclosure controls and procedures. If it were necessary to implement such financial and disclosure controls and procedures, the cost to the Company of such compliance could be substantial and could have a material adverse effect on the Company's results of operations.
Changes in foreign, federal, state or local laws and government regulation could adversely impact our business.
The Company is subject to legislation and regulation at the foreign, federal and local levels and, in some instances, at the state level. New laws and regulations may impose new and significant disclosure obligations and other operational, marketing and compliance-related obligations and requirements, which may lead to additional costs, risks of non-compliance, and diversion of our management's time and attention from strategic initiatives. Additionally, federal, state and local legislators or regulators may change current laws or regulations which could adversely impact our business. Further, court actions or regulatory proceedings could also change our rights and obligations under applicable federal, state and local laws, which cannot be predicted. Modifications to existing requirements or imposition of new requirements or limitations could have an adverse impact on our business.
We operate in a highly regulated environment, and if we are found to be in violation of any of the federal, state, or local laws or regulations applicable to us, our business could suffer.
We are also subject to a wide range of federal, state, and local laws and regulations. The violation of these or future requirements or laws and regulations could result in administrative, civil, or criminal sanctions against us, which may include fines, a cease and desist order against the subject operations or even revocation or suspension of our license to operate the subject business. As a result, we may incur capital and operating expenditures and other costs to comply with these requirements and laws and regulations.
State and federal securities laws are complex, and the Company could potentially be found to have not complied with all relevant state and federal securities law in prior offerings of securities.
The Company has conducted previous offerings of securities and may not have complied with all relevant state and federal securities laws. If a court or regulatory body with the required jurisdiction ever concluded that the Company may have violated state or federal securities laws, any such violation could result in the Company being required to offer rescission rights to investors in such offering. If such investors exercised their rescission rights, the Company would have to pay to such investors an amount of funds equal to the purchase price paid by such investors plus interest from the date of any such purchase. No assurances can be given the Company will, if it is required to offer such investors a rescission right, have sufficient funds to pay the prior investors the amounts required or that proceeds from this Offering would not be used to pay such amounts.
In addition, if the Company violated federal or state securities laws in connection with a prior offering and/or sale of its securities, federal or state regulators could bring an enforcement, regulatory and/or other legal action against the Company which, among other things, could result in the Company having to pay substantial fines and be prohibited from selling securities in the future.
The Company could potentially be found to have not complied with securities law in connection with this Offering related to "Testing the Waters".
Prior to filing this Form C, the Company engaged in "testing the waters" permitted under Regulation Crowdfunding (17 CFR 227.206), which allows issuers to communicate to determine whether there is interest in the Offering. All communication sent is deemed to be an offer of securities for purposes of the antifraud provisions of federal securities laws. Any Investor who expressed interest prior to the date of this Offering should read this Form C thoroughly and rely only on the information provided herein and not on any statement made prior to the Offering. The communications sent to Investors prior to the Offering are attached as Exhibit E. Some of these communications may not have included proper disclaimers required for "testing the waters".
The U.S. Securities and Exchange Commission does not pass upon the merits of the Securities or the terms of the Offering, nor does it pass upon the accuracy or completeness of any Offering document or literature.
You should not rely on the fact that our Form C is accessible through the U.S. Securities and Exchange Commission's EDGAR filing system as an approval, endorsement or guarantee of compliance as it relates to this Offering. The U.S. Securities and Exchange Commission has not reviewed this Form C, nor any document or literature related to this Offering.
Neither the Offering nor the Securities have been registered under federal or state securities laws.
No governmental agency has reviewed or passed upon this Offering or the Securities. Neither the Offering nor the Securities have been registered under federal or state securities laws. Investors will not receive any of the benefits available in registered offerings, which may include access to quarterly and annual financial statements that have been audited by an independent accounting firm. Investors must therefore assess the adequacy of disclosure and the fairness of the terms of this Offering based on the information provided in this Form C and the accompanying exhibits.
The Company's management may have broad discretion in how the Company uses the net proceeds of the Offering.
Unless the Company has agreed to a specific use of the proceeds from the Offering, the Company's management will have considerable discretion over the use of proceeds from the Offering. You may not have the opportunity, as part of your investment decision, to assess whether the proceeds are being used appropriately.
The Company has the right to limit individual Investor commitment amounts based on the Company's determination of an Investor's sophistication.
The Company may prevent any Investor from committing more than a certain amount in this Offering based on the Company's determination of the Investor's sophistication and ability to assume the risk of the investment. This means that your desired investment amount may be limited or lowered based solely on the Company's determination and not in line with relevant investment limits set forth by the Regulation CF rules. This also means that other Investors may receive larger allocations of the Offering based solely on the Company's determination.
The Company has the right to extend the Offering Deadline.
The Company may extend the Offering Deadline beyond what is currently stated herein. This means that your investment may continue to be held in escrow while the Company attempts to raise the Target Offering Amount even after the Offering Deadline stated herein is reached. While you have the right to cancel your investment in the event the Company extends the Offering Deadline, if you choose to reconfirm your investment, your investment will not be accruing interest during this time and will simply be held until such time as the new Offering Deadline is reached without the Company receiving the Target Offering Amount, at which time it will be returned to you without interest or deduction, or the Company receives the Target Offering Amount, at which time it will be released to the Company to be used as set forth herein. Upon or shortly after the release of such funds to the Company, the Securities will be issued and distributed to you.
The Company may also end the Offering early.
If the Target Offering Amount is met after 21 calendar days, but before the Offering Deadline, the Company can end the Offering by providing notice to Investors at least 5 business days prior to the end of the Offering. This means your failure to participate in the Offering in a timely manner, may prevent you from being able to invest in this Offering – it also means the Company may limit the amount of capital it can raise during the Offering by ending the Offering early.
The Company has the right to conduct multiple closings during the Offering.
If the Company meets certain terms and conditions, an intermediate close of the Offering can occur, which will allow the Company to draw down on seventy percent (70%) of the proceeds committed and captured in the Offering during the relevant period. The Company may choose to continue the Offering thereafter. Investors should be mindful that this means they can make multiple investment commitments in the Offering, which may be subject to different cancellation rights. For example, if an intermediate close occurs and later a material change occurs as the Offering continues, Investors whose investment commitments were previously closed upon will not have the right to re-confirm their investment as it will be deemed to have been completed prior to the material change.
The Securities will not be freely tradable under the Securities Act until one year from the initial purchase date. Although the Securities may be tradable under federal securities law, state securities regulations may apply, and each Investor should consult with their attorney.
You should be aware of the long-term nature of this investment. There is not now and likely will not ever be a public market for the Securities. Because the Securities have not been registered under the Securities Act or under the securities laws of any state or foreign jurisdiction, the Securities have transfer restrictions and cannot be resold in the United States except pursuant to Rule 501 of Regulation CF. It is not currently contemplated that registration under the Securities Act or other securities laws will be effected. Limitations on the transfer of the Securities may also adversely affect the price that you might be able to obtain for the Securities in a private sale. Investors should be aware of the long-term nature of their investment in the Company. Each Investor in this Offering will be required to represent that they are purchasing the Securities for their own account, for investment purposes and not with a view to resale or distribution thereof.
Investors will not have voting rights, even upon conversion of the Securities and will grant a third-party nominee broad power and authority to act on their behalf.
In connection with investing in this Offering to purchase a Crowd SAFE (Simple Agreement for Future Equity) investors will designate Republic Investment Services LLC (f/k/a NextSeed Services, LLC) ("Nominee") to act on their behalf as agent and proxy in all respects. The Nominee will be entitled, among other things, to exercise any voting rights (if any) conferred upon the holder of a Crowd SAFE or any securities acquired upon their conversion, to execute on behalf of an investor all transaction documents related to the transaction or other corporate event causing the conversion of the Crowd SAFE, and as part of the conversion process the Nominee has the authority to open an account in the name of a qualified custodian, of the Nominee's sole discretion, to take custody of any securities acquired upon conversion of the Crowd SAFE. Thus, by participating in the Offering, investors will grant broad discretion to a third party (the Nominee and its agents) to take various actions on their behalf, and investors will essentially not be able to vote upon matters related to the governance and affairs of the Company nor take or effect actions that might otherwise be available to holders of the Crowd SAFE and any securities acquired upon their conversion. Investors should not participate in the Offering unless he, she or it is willing to waive or assign certain rights that might otherwise be afforded to a holder of the Crowd SAFE to the Nominee and grant broad authority to the Nominee to take certain actions on behalf of the investor, including changing title to the Security.
Investors will not become equity holders until the Company decides to convert the Securities into "CF Shadow Securities" (the type of equity securities issuable upon conversion of the Securities) or until there is a change of control or sale of substantially all of the Company's assets.
Investors will not have an ownership claim to the Company or to any of its assets or revenues for an indefinite amount of time and depending on when and how the Securities are converted, the Investors may never become equity holders of the Company. Investors will not become equity holders of the Company unless the Company receives a future round of financing great enough to trigger a conversion and the Company elects to convert the Securities into CF Shadow Securities. The Company is under no obligation to convert the Securities into CF Shadow Securities. In certain instances, such as a sale of the Company or substantially all of its assets, an initial public offering or a dissolution or bankruptcy, the Investors may only have a right to receive cash, to the extent available, rather than equity in the Company. Further, the Investor may never become an equity holder, merely a beneficial owner of an equity interest, should the Company or the Nominee decide to move the Crowd SAFE or the securities issuable thereto into a custodial relationship.
Investors will not have voting rights, even upon conversion of the Securities into CF Shadow Securities.
Investors will not have the right to vote upon matters of the Company even if and when their Securities are converted into CF Shadow Securities (the occurrence of which cannot be guaranteed). Upon such conversion, the CF Shadow Securities will have no voting rights and, in circumstances where a statutory right to vote is provided by state law, the CF Shadow Security holders or the party holding the CF Shadow Securities on behalf of the Investors are required to enter into a proxy agreement with its designee to vote their CF Shadow Securities with the majority of the holder(s) of the securities issued in the round of equity financing that triggered the conversion right. For example, if the Securities are converted in connection with an offering of Series B Preferred Stock, Investors would directly or beneficially receive CF Shadow Securities in the form of shares of Series B-CF Shadow Preferred Stock and such shares would be required to be subject to a proxy that allows a designee to vote their shares of Series B-CF Shadow Preferred Stock consistent with the majority of the Series B Preferred Stockholders. Thus, Investors will essentially never be able to vote upon any matters of the Company unless otherwise provided for by the Company.
Investors will not be entitled to any inspection or information rights other than those required by law.
Investors will not have the right to inspect the books and records of the Company or to receive financial or other information from the Company, other than as required by law. Other security holders of the Company may have such rights. Regulation CF requires only the provision of an annual report on Form C and no additional information. Additionally, there are numerous methods by which the Company can terminate annual report obligations, resulting in no information rights, contractual, statutory or otherwise, owed to Investors. This lack of information could put Investors at a disadvantage in general and with respect to other security holders, including certain security holders who have rights to periodic financial statements and updates from the Company such as quarterly unaudited financials, annual projections and budgets, and monthly progress reports, among other things.
Investors will be unable to declare the Security in "default" and demand repayment.
Unlike convertible notes and some other securities, the Securities do not have any "default" provisions upon which Investors will be able to demand repayment of their investment. The Company has ultimate discretion as to whether or not to convert the Securities upon a future equity financing and Investors have no right to demand such conversion. Only in limited circumstances, such as a liquidity event, may Investors demand payment and even then, such payments will be limited to the amount of cash available to the Company.
The Company may never elect to convert the Securities or undergo a liquidity event and Investors may have to hold the Securities indefinitely.
The Company may never conduct a future equity financing or elect to convert the Securities if such future equity financing does occur. In addition, the Company may never undergo a liquidity event such as a sale of the Company or an initial public offering. If neither the conversion of the Securities nor a liquidity event occurs, Investors could be left holding the Securities in perpetuity. The Securities have numerous transfer restrictions and will likely be highly illiquid, with no secondary market on which to sell them. The Securities are not equity interests, have no ownership rights, have no rights to the Company's assets or profits and have no voting rights or ability to direct the Company or its actions.
Equity securities acquired upon conversion of the Securities may be significantly diluted as a consequence of subsequent equity financings.
The Company's equity securities will be subject to dilution. The Company intends to issue additional equity to employees and third-party financing sources in amounts that are uncertain at this time, and as a consequence holders of equity securities resulting from the conversion of the Securities will be subject to dilution in an unpredictable amount. Such dilution may reduce the Investor's control and economic interests in the Company.
The amount of additional financing needed by the Company will depend upon several contingencies not foreseen at the time of this Offering. Generally, additional financing (whether in the form of loans or the issuance of other securities) will be intended to provide the Company with enough capital to reach the next major corporate milestone. If the funds received in any additional financing are not sufficient to meet the Company's needs, the Company may have to raise additional capital at a price unfavorable to their existing investors, including the holders of the Securities. The availability of capital is at least partially a function of capital market conditions that are beyond the control of the Company. There can be no assurance that the Company will be able to accurately predict the future capital requirements necessary for success or that additional funds will be available from any source. Failure to obtain financing on favorable terms could dilute or otherwise severely impair the value of the Securities.
In addition, the Company has reserved for issuance shares under its 2021 Equity Incentive Plan. Should the Company enter into a financing that would trigger any conversion rights, the converting securities would further dilute the equity securities receivable by the holders of the Securities upon a qualifying financing.
Equity securities issued upon conversion of the Securities may be substantially different from other equity securities offered or issued by the Company at the time of conversion.
In the event the Company decides to exercise the conversion right, the Company will convert the Securities into equity securities that are materially different from the equity securities being issued to new investors at the time of conversion in many ways, including, but not limited to, liquidation preferences, dividend rights, or anti-dilution protection. Additionally, any equity securities issued at the First Equity Financing Price (as defined in the Crowd SAFE agreement) shall have only such preferences, rights, and protections in proportion to the First Equity Financing Price and not in proportion to the price per share paid by new investors receiving the equity securities. Upon conversion of the Securities, the Company may not provide the holders of such Securities with the same rights, preferences, protections, and other benefits or privileges provided to other investors of the Company.
The foregoing paragraph is only a summary of a portion of the conversion feature of the Securities; it is not intended to be complete, and is qualified in its entirety by reference to the full text of the Crowd SAFE agreement, which is attached as Exhibit C.
There is no present market for the Securities and we have arbitrarily set the price.
The Offering price was not established in a competitive market. We have arbitrarily set the price of the Securities with reference to the general status of the securities market and other relevant factors. The Offering price for the Securities should not be considered an indication of the actual value of the Securities and is not based on our asset value, net worth, revenues or other established criteria of value. We cannot guarantee that the Securities can be resold at the Offering price or at any other price.
In the event of the dissolution or bankruptcy of the Company, Investors will not be treated as debt holders and therefore are unlikely to recover any proceeds.
In the event of the dissolution or bankruptcy of the Company, the holders of the Securities that have not been converted will be entitled to distributions as described in the Securities. This means that such holders will only receive distributions once all of the creditors and more senior security holders, including any holders of preferred stock, have been paid in full. Neither holders of the Securities nor holders of CF Shadow Securities can be guaranteed any proceeds in the event of the dissolution or bankruptcy of the Company.
While the Securities provide mechanisms whereby holders of the Securities would be entitled to a return of their purchase amount upon the occurrence of certain events, if the Company does not have sufficient cash on hand, this obligation may not be fulfilled.
Upon the occurrence of certain events, as provided in the Securities, holders of the Securities may be entitled to a return of the principal amount invested. Despite the contractual provisions in the Securities, this right cannot be guaranteed if the Company does not have sufficient liquid assets on hand. Therefore, potential Investors should not assume a guaranteed return of their investment amount.
There is no guarantee of a return on an Investor's investment.
There is no assurance that an Investor will realize a return on their investment or that they will not lose their entire investment. For this reason, each Investor should read this Form C and all exhibits carefully and should consult with their attorney and business advisor prior to making any investment decision.