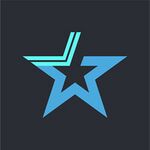 ScribeStar's SaaS platform streamlines and automates the complex and inefficient processes of issuing securities (eg IPOs, bonds) and ongoing reporting in capital markets – saving up to 50% of the time for their clients and creating new sources of investor data.
1900+ users, 86+ projects and 44+ IPOs/listings
Part of London Stock Exchange Issuer Services, Barclays Eagle Labs...
Board almost doubled its investment commitment to this round vs the last
Growing client base and active discussions with stock exchanges
Every year companies go through the costly and cumbersome nightmare of producing the paperwork and complying with regulations required to issue and/or maintain their listings. It's a costly and painful process with deal-teams using old and inefficient technologies.
ScribeStar helps fix that. Our smart automation and a customised set of digital tools make market interactions easier, cheaper and lower risk. In an interview with the London Stock Exchange Taylor Wessing LLP's Partner William Belcher said: "[Savings from using ScribeStar's automation] …are very material. I hesitate to say 50% but it's not far off…with ScribeStar being a differentiator for the firm in front of clients"
In 2021 ScribeStar's law firm client base more than tripled to 10 UK law firms, and users now include firms like Taylor Wessing, Travers Smith, BCLP, Eversheds Sutherland, CMS Law, amongst others.
ScribeStar aims to be the digital connector between companies and the market. We currently have 3 commercial offers being reviewed by national stock exchanges, trials done by two others, and a handful of others in different stages of conversations.
This is an opportunity to invest in ScribeStar's growth with our core client groups, positioning with stock exchanges, and expanding our platform to ESG reporting. Join us on our mission to become the standard for issuance and reporting in capital markets.
Srinivas Suravarapu is our CEO, Architect, Development Lead, and Tech visionary. He is a qualified engineer with an MBA in Innovation & Strategy. Sri has led product innovation and engineering of commercially viable products in early/growth stage fintech businesses and digital media businesses such as Collinson, BBC, and BRIT.Challenges anyone for a game of table tennis, his favourite pastime.
Adam Shaw is the Founder of ScribeStar, Executive Chairman, in charge of finance and business development. His background is in investment banking and private equity. Adam has worked on many public and private transactions and has seen first-hand how inefficient the system is. He has a peculiar way of clearing his mind - he daily runs and draws funny routes on Strava. He once tried doing that in the sand and ended up finishing the Marathon des Sables in Morocco.
Damir Cimer is our COO, in charge of Strategy, International BD, Exchanges offering, and our ESG reporting service. His background is in international finance, banking, digital transformation, policy, and capital markets development, having worked for the EBRD, OECD, and Croatian Treasury and Government. He's recently turned 40 and needs to understand that he can't keep riding bikes and doing Muay Thai with the same intensity without getting injured. Someone tell him to focus on his photography - it's safer.