The antidote to bad quality code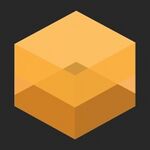 Sourcery is helping developers and teams cut out the 4.9 billion hours per year they spend dealing with and maintaining bad quality code.
Sourcery works as a pair programmer, sitting alongside a developer while they work, instantly refactoring their code for them so it's clearer and easier to work with. Think of us as the Grammarly for code.
We currently improve the code for more than 1,300 developers a week including devs at LinkedIn, Microsoft, and Intel. Full teams at Hello Fresh and Sky are paying for Sourcery.
We are helping unlock the future of developer productivity, eliminating bad code and are building tools to make developers 10x more productive.
Seeking to raise £800k for a 18 month runway, of which £325k is committed.
Investment Interview
Edit
Explain what your venture does.
Sourcery instantly improves (refactors) developers' code to make it clearer to read, easier to work with, and faster to develop. We're helping companies and developers unlock the more than 4.9 billion hours currently wasted on bad quality code.
What stage is your business?
Sourcery is in market with early traction & proof of B2B revenue viability (2 team clients at enterprise companies + a handful of small startup teams)
Describe your advisers.
We have a set of mentors out of the Techstars Berlin program. We are currently putting together the first version of our board.
Give an overview of your startup's financing history.
Bootstrapped until January 2021. $120,000 raised via Techstars ($20k in convertible equity, $100k in convertible debt with a $3 million valuation cap). The money raised thus far has been spent on founding team salaries and limited paid customer acquisition testing. We have runway through September of 2021.
Explain the ownership structure of your company.
Brendan Maginnis - CEO - 64.94% Nick Thapen - CTO - 21.65% Tim Gilboy - COO - 7.41% Techstars - 6%.
How many employees do you have?
We have the three founding team members: Brendan Maginnis - CEO Nick Thapen - CTO Tim Gilboy - COO We are aiming to hire 3 engineers post investment.
How much money are you seeking to raise in the current round?
£600k - 850k.
Do you have any existing commitments to the current round?
We currently have £325,000 committed to the round in soft commitments from a handful of angel investors and syndicates. We are also in advanced conversations (should have an answer in the next week) with angel investors/small syndicates representing an additional £75,000 in potential investment.
Explain why you are raising finance.
The funding we are raising would allow us to operate for the next 18 months and allow us to significantly expand our developer base and expand the B2B side of the business. By the end of this period we would be targeting to have more than 25,000 active developer users of Sourcery and have expanded our B2B revenue base to £25k MRR. There are significant advancements on the product front that we are looking to make to allow us to achieve these goals, and the primary hires we will be looking to make from this fundraising round would be on the engineering side. Specifically, we are looking to bring on 3 additional engineers within the next 6-9 months and then 2 additional engineers next spring. We are also looking to hire 1 B2B salesperson towards the end of 2021/beginning of 2022 and 1 developer advocate/evangelist at a similar time. A small portion of the funding would also be used towards marketing costs, however, the bulk of our marketing activities will continue to be organically focused.
Please explain the history of your venture.
Sourcery was founded in early 2018 with the goal of helping developers automatically refactor/improve their code in the same way that senior developers currently manually approach improving code. Over the course of 2018/2019 we built out the initial technology and built an alpha and beta version of our product, getting significant feedback from the developer community. In December of 2019 Sourcery launched as a public beta. Throughout 2020 we focused on refining the product based off of user feedback and began expanding our developer base - both on an individual and team level. Throughout this time we received support from the Imperial Enterprise Lab and their mentor/coaching program on a variety of topics. In January 2021 we began the Techstars Berlin accelerator and refocused our efforts towards bottom-up, developer-driven adoption. Over the course of the program we significantly increased our growth rate (currently growing by >22% per month) and expanded to improve the code for more than 1,300 developers every week. We also secured our first major team contracts - selling more than 50 licenses to teams at Sky & Hello Fresh.
Please explain the longer term, future vision for the Company
In the long term we are looking to help developers unlock the billions of hours they currently waste dealing with poor quality code and having to do repetitive, manual tasks. We are looking to make Sourcery the ubiquitous technology for engineering teams, by making every developer more productive and more efficient, so it is a no brainer for a company to be using Sourcery. We plan on raising our next funding round in the fall of 2022 and it will be focused on further expanding the team to allow us to further expand our B2B offering and to spread Sourcery from primarily supporting Python as a programming to supporting a wide array of languages.
Explain the core technologies and/or service propositions of your venture.
Sourcery instantly rewrites/refactors a developers' Python code while they work making it easier to read, faster to develop with, and easier to collaborate on. This allows developers and teams to be more efficient in all the work they do in Python. Sourcery is built on a library of small, building-block code improvements, each of which has been validated to not change the functionality of the code when it is implemented. We then have a proprietary algorithm to analyse the code at the function level, calculating a series of metrics to judge the quality of the code, and then identify opportunities for different building-block code improvements to be tied together to improve the code. These improvements can be tied together in simple or complex ways unique to the function being analysed. Sourcery then selects the combination of code improvements that maximize the code's quality and presents those to a user as a suggestion to improve their code which the user can accept with the click of a button.
Does your commercial strategy rely on intellectual property assets?
Our underlying technology (our refactoring engine, code quality metrics, etc) are all currently protected as trade secrets. We have discussed with legal experts the right approach to take with regards to this technology, and we were recommended to continue protecting as trade secrets rather than file for patent protection because doing so would require us to reveal the underlying algorithms as part of proof of previous art.
What commercial progress have you made?
We have more than 1,300 WAUs (active defined as a user who has accepted and implemented an improvement to their code) including developers at top companies like LinkedIn, Huawei, Microsoft, and Intel. We are rapidly growing our user base (+22% monthly) and are receiving incredibly positive feedback from our users. We have also sold Sourcery into major companies - with full teams at Sky & Hello Fresh purchasing licenses to improve the quality of their code and their teams' efficiency.
To invest in Sourcery, click here.
To contact Sourcery, click here.