Annual Gross revenues over £18m (last 12 months)[1]
75% year-on-year growth (last 12 months)[1]
Over 200,000 customers to date
20% of new customer orders repeat within 30 days, 50% in 6 months
Introduction
We're building the world's most personal menswear brand.
We believe that for most men, fit comes first. And yet, many traditional brands and retailers struggle to deliver. When you spread your stock thin across lots of shops and stockrooms, something has to give - and one of the first things to give is sizing.
Most of us fall between the gaps.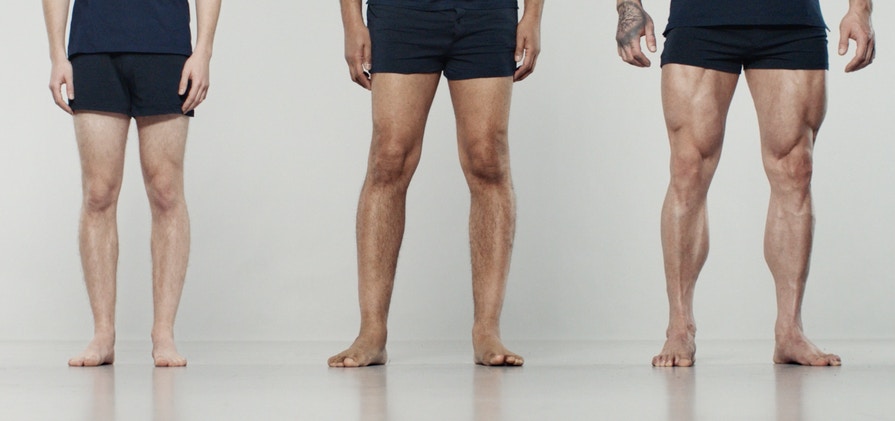 There was a time when all clothes were made to order. It was slow and expensive - but at least they fit. In the age of mass production we traded that fit for choice, trend and novelty - and we never got it back. 'Ready to wear' usually isn't. And today, the rarefied craft of bespoke tailoring doesn't make much sense, outside the expensive suiting category.
That's the opportunity.
With a centralised e-commerce model, a digital shopfront and 21st century supply chain, it's possible to carve out a sweet spot, somewhere between ready to wear and bespoke.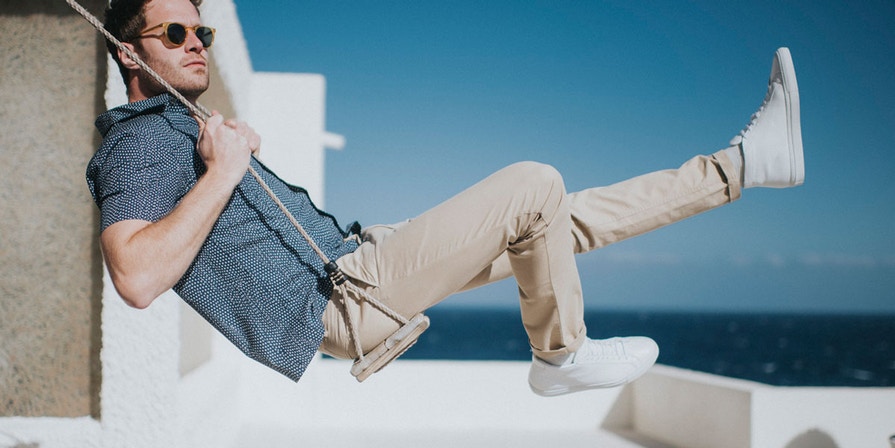 By finishing to order, we can run to more than 400 size options where traditional brands offer 30 or 40. We've developed our own proprietary fit-finder tool, helping customers match to their perfect size, in 60 seconds.
We offer a flawless, personalised fit, without the hassle or expense of bespoke.
And today we ship more than 20,000 products a month to the UK, USA, the EU and beyond - growing at 75% year on year[1].
Substantial accomplishments to date
2014:
Ben launched SPOKE, cutting the first 300 pairs of chinos at a workshop in East London, and managing the business from his kitchen table
With promising immediate sales, we raised £600,000 in investment from Forward Partners and angel investors
2015:
Introduced our signature Heroes chino - initially in 150 size options
...And moved to a real office
2016:
Printed & distributed our first catalogues to acquire new customers
Launched our flagship Sharps style - an immediate bestseller
Cut our first pair of shorts – now selling more than 15,000 in summer 2021
2017:
Expanded our Summer range to include linens and lightweight trousers
Sent more than 1m catalogues in the UK as our direct mail business took off
2018:
Launched a pilot of our US website – and cracked $100k in our first month of operation[1]
2019:
Piloted our first pair of jeans selling through 90% of stock in 5 hours
Launched our first foray into tops – with Pique Polo shirts, cut in 42 sizes
Acquired our 100,000th customer
Launched first outdoor campaign on the London Underground
Aired first TV campaign on SKY
2020:
Launched German and EU websites
Launched swimwear and shirts for the first time
Extended our size range to 400 options on flagship Sharps product.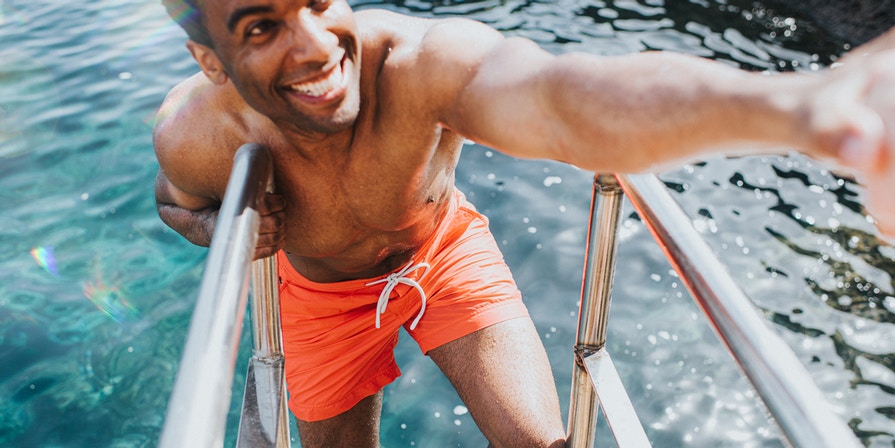 2021:
Launched a curated selection of the SPOKE range on John Lewis online
Secured media-for-equity investment, being one of the first investments for ITV Adventures
Aired first TV campaign on ITV targeting sports audiences
Began planning for B Corp certification
Launched digital 'Tune Ups' – on-demand customer fit video calls to help customers fine tune their perfect fit
2022 (planned for the year ahead):
Open new EU finishing and distribution centre
Launch Golf range
Submit B-Corp Certification for approval
Build on the success of John Lewis with new distribution partnerships in the UK and abroad
Establish a dedicated US team
Monetisation strategy
We generate revenue when customers purchase SPOKE products on spoke-london.com, our 3 localised websites for the USA, Germany and the EU, and additionally from SPOKE products listed on johnlewis.com.
We manufacture our products at factories across Europe, the Near East, and Asia - and we finish them to order at our workshop in Yorkshire. We operate at an average intake margin of 71%; that's the margin we make on the selling price of products vs the cost to us of producing them with our suppliers.
We invest in marketing media online and offline, to acquire new customers. 20% of new customer orders repeat within just 30 days, 50% repeat within 6 months. Customer lifetime value (cumulative profit) exceeds £180 – and we continue to see robust purchasing from cohorts acquired 5 years ago, and more.
Our LTV:CAC ratio is over 3x. Our repeat purchase P&L (the revenues from repeat orders less associated costs to service them) absorbs around 80% of our company overheads - and is now profitable[1] (at an EBITDA level).
Use of proceeds
We've created an extraordinary range, a custom finishing supply chain, a passionate customer base, and a foothold in exciting new markets.
Working from this stable, scalable platform your investment will fuel our growth across 4 key areas:
Acquisition Marketing - While our repeat business is now cash generating, we plan to keep investing in acquisition ahead of this, to maintain our fast growth momentum, especially in the US.
USA Dedicated Resource - We plan to hire a dedicated team responsible for the US for the first time - including a GM (London based) to own the P&L.
Digital Services - We'll invest in the ongoing process of digitising personal services, expanding on video-based Fit Tune Ups and a next generation Fit Finder.
Brand Investments - Brand investments are expected to include US & EU localisation and a refresh of TV creative.
To invest in Spoke, click here.
To contact Spoke, click here.
References
Edit