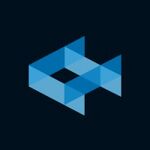 Despite centuries of fishing, anglers struggle to tell when fish will bite. WeFish is a platform to help anglers catch the dream fish by combining its analytic technology with a social network. With 240k+ registered users and already leading the Spanish market, this round will help them grow in the EU.
Backed by TVC, same investor as Cabify, Peoople and Tonicapp
240,000 registered users & present in the EU, LATAM and the US
In the US alone, recreational fishing is a $115 billion market
Already revenue generating
Our founder, Alberto, started fishing at 5. Since then, like many other fishing enthusiasts, he tried to better understand the different species he was after to get better catches. Apart from logging information into notebooks and looking for hidden patterns, he couldn't find a better solution.
We built WeFish to help anglers catch the dream fish by providing today's technology applied to fishing. WeFish has an insightful catch logbook to help users better understand their catches e.g. statistical algorithms that reveal hidden insights. Our fishing activity predictor, nourished with thousands of catches, helps anglers prepare their fishing trip. As we know our users' fishing habits, when they are planning a fishing trip, we recommend fishing gear that will help them improve, providing them an e-Commerce to complete the purchase. We also provide users with a premium subscription to access additional features , free delivery and discounts.
We have 230k+ users worldwide with a 60% week over week retention rate and since May we've had 11k catches uploaded monthly. Currently we are working with some of the world's top fishing brands (Yamashita, Daiwa, Shimano, Rapala, and Hart) to bring our users the best fishing tackle. We have become the best rated fishing app in the Spanish market.
This fundraise will help us concentrate on Sales & Marketing and expansion across the EU.
Alberto Manuel López Martinez, CEO, before WeFish he was PM in one of the most important Oil & Gas companies in Spain (Técnicas Reunidas) leading projects of hundreds of millions of euros. His motivation is simple, he loves fishing and always wanted to be an entrepreneur. If you need any tips about fishing he is your guy.
Manuel García López, CTO, before WeFish he worked in different companies' IT teams and helped in the development of projects like Google Glass. Manu is that kind of guy who loves technology and is always up to date with what is new on the market. But he also likes to grab his rod and go fishing.
Daniel Agoiz Badia, COO, before WeFish he worked in several tech projects in the IT team. His expertise goes from biomedical to renewable energy projects. He is the youngest of the founder team but his multidisciplinary skills have worked perfectly for him to become the bridge between the managing and tech part of the company. He is also the one in charge of all the metrics systems.
The Venture City team. TVC is not only an investor but it has been helping us since the first day. They have a incredible team of ex-founders that we can consult.
To invest in WeFish, click here.
To contact WeFish, click here.