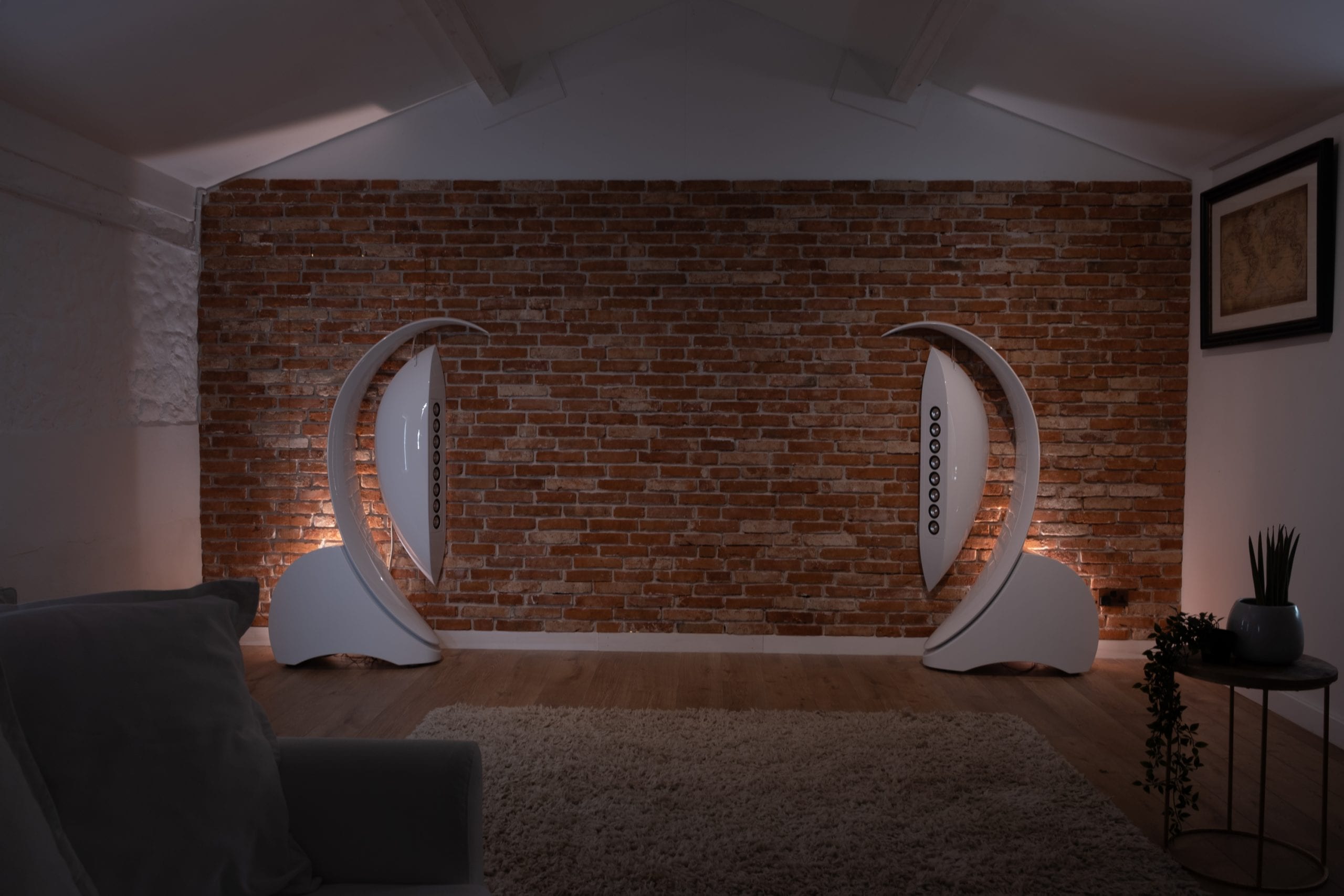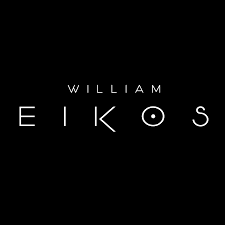 William Eikos is the culmination of a three-year prototype building & testing phase, an extensive patent portfolio, and a total manufacturing & sustainability overhaul in high-end HiFi. - The greatest leap forward in speaker technology in 50 years.
Highlights
Functioning retail-spec prototype which can be seen/listened to in person.
Won our first European award for design pre-launch.
Undertaking initial feedback sessions with exceptional results so far.
Over 50 years combined HiFi industry experience within the founding team.
Received various innovation grants for our research so far.
The Business
Edit
William Eikos is based on the Isle of Wight, in the South of England, where it can closely inspect all manufacturing & finishing processes. Despite having products in development, the only product not hidden behind an NDA is Aurigen, our flagship ultra-high-end loudspeaker.
Aurigen rips up the rulebook on conventional audio and reproduces sound in a totally different way to any other high-end loudspeaker. Retailing at £85,000 before any additional options, Aurigen offers unmatched HiFi, at a fraction of the competitors' price (£300,000+). Aurigen also won't cluster your sitting or listening room with a behemoth of boxes, instead, you'll have an award-winning design, intended to look more like a sculpture than a loudspeaker.
The Market
Edit
If you google "Best Hifi" you're instantly (wifi speed dependant) presented with boxes, all slightly nuanced but the same in form and, to a great extent, function.
The problem isn't the fault of the manufacturers, but the physics that requires a certain volume within the box to power the drive unit. Let's call that problem one. On those same images, you'll often see a single chair placed in the centre of the room, it will be an Eames chair if the owner considers themselves a HiFi expert - this is the "hotseat". The hotseat is the focal point for the speaker setup, where the audio quality is optimum. It's a longstanding pain in the ass for HiFi boffs, but again, a problem nobody has solved (Problem 2).
Our patents solve both problems.
Progress/Proof
Edit
William Eikos has just unveiled Aurigen in the last month and is currently undertaking private viewings at our showroom on the Isle of Wight.
Currently, two prototypes exist, one totally finished and one which has stopped production at various stages to highlight the manufacturing methods involved.
We've soft-launched on Instagram & Youtube and begun building up a marketing plan for Q4 2021, and Q1 & Q2 2022 with an Isle of Wight-based marketing company on retainer for the majority of social media projects.
So far William Eikos has only entered one award - the European Product Design awards, which it won for Audio Equipment pre-launch.
William Eikos is lining up a Red Dot award application at present. William Eikos also holds three audio technology patents.
Objectives/Future
Edit
William Eikos has reduced its lead time for customer orders to eight weeks from the deposit and is now ready to begin a large marketing campaign and start up the production process.
William Eikos has one skeleton Aurigen ready for spec & finishing (first-order lead time 6 weeks) and enough parts pre-purchased and held on-site to build 8 pairs of speakers.
Our intention is to sell the first 3 pairs at a founders price of £85,000 before increasing the price to over £130,000 for the general release.
William Eikos also has the capacity to build a special edition version of Aurigen using all 999 silver internal cabling and other performance tweaks which would be priced at over £400,000 per pair.
Two more projects are currently in prototyping stages and sit behind an NDA.
William Eikos is a family-owned company, headed up by William Pilcher.
Having built his first pair of loudspeakers aged 15 & starting work in the Hi-Fi industry in the '80s, William has gone on to develop Hi-Fi cutting edge of the market, receiving a golden ear award in 2000 whilst working with Tom Evans Audio Design. Despite leading a successful career in corporate Hi-Fi, the end goal was always to develop a market-leading loudspeaker.
The first step, although he didn't know it at the time, was a product he developed in 1996, which William Eikos has dubbed "The Blue Box". From here a mixture of alterations and totally new products were built and tested. This all lead to 2016 when William met Lori, our Creative Director, and Aurigen was born.
William Pilcher: Technical Director
40+ Years of HiFi experience.
Golden Ear Award Winner.
Lori Funnell: Creative & ESG Director
The architect behind Aurigen's award winning design.
Expert in sustainable technology & manufacturing.
Author of "a manufacturing playbook on use cases for Bamboo" (release Q2 2022).
Ian Jenkins: Sales Director
20+ Years of Finance & Sales experience.
Financial Regulations & Ethics Diploma (London Institute of Banking & Finance).
Certificate in Financial Planning.