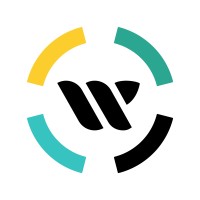 Wombat was founded to make investing easy, accessible and stress free - for everyone. Backed by serial technology investors including Fuel Ventures and the former UKBAA Angel Investor of the Year, they've grown to over 230,000 users and are operating in the UK's £2.5trn investment platform market.
Wombat saw a 300% growth in downloads from 2020 to 2021 (to 132k) as reported by AppRadar
230k app users and growing 15% MoM on avg. with 22% organic growth
Backed by leading VC Fuel Ventures
Recipient of numerous industry awards & operating in £2.5trn market
Millennials in the UK are set to inherit £327bn in the next 10 years and yet, despite the recent proliferation of FinTech, almost half of them consider their long-term financial future to be their primary stress driver.
That's why we founded Wombat; to break down the traditional barriers of investing and empower people to take control of their financial future.
Through our app, users can choose to back the brands they believe in by investing in curated themed funds, or directly into global companies. Commission-free, fractional investing means they can get started from just £10 and our automated investment and roundup features make investing completely effortless.
We charge one of the lowest AUM fees in the market, from our beginner Standard plan to our Instant investing plan, and give investors 0.2% cashback on every investment they make.
Since our launch, we've grown to 230,000 users with 15% MoM growth on average. We've built a product that our users love, with 22% organic downloads and hundreds of 5 star ratings on TrustPilot and the app stores. We've also built a team and advisory board jam-packed with experience from the likes of Deliveroo, Revolut, Etoro and Hargreaves Lansdown.
We're now raising investment to accelerate our growth and begin to execute our product roadmap, we are planning the launch of our crypto and pension products later this year.
Kane Harrison - CEO / Co-Founder
Entrepreneur with two existing businesses and a background in Finance
Michael Newman - COO / Co-Founder
Comprehensive financial services background with over 10 years operational and regulatory experience in the finance sector
Marina Vogt - Head of Marketing
Marina has led full marketing lifecycle for startup Deliveroo and numerous financial corporations such as Experian and World Remit
Brannan Coady - Head of Product (part-time)
7 figure exit in 2019 to Trainline, CEO of Netsells and manager of growth for YourParkingSpace
James Bonwick - Head of Technology
Ex Morgan Stanley, previous experience at Netsells, a UK Development Agency
Jon Steinberg - Finance (part-time)
Ex PwC Accountant with a range of financial services experience
Michaela Crisp - Head of Growth
Longstanding financial management consulting background at Accenture and for a number of tier 1 investment banks
Advisory Team
Our team of advisors have held senior positions in some of the biggest companies from around the globe.
Prominent Advisors include:
Dave Davies: Ex CIO Hargreaves Lansdown
Chad West: Ex Head of Marketing at Revolut
Iqbal Gandham: Ex CEO Etoro
Tony Stenning: Ex Head of Blackrock Retail
Chris Adelsbach: Fintech Investor in Monese & Atom Bank
As with any investment, investing in Wombat Invest carries a level of risk. Overall, based on the key risks highlighted below, the degree of risk associated with an investment in Wombat Invest is higher than in a company that's trading on a public market.
Early-stage investment
Edit
Wombat Invest is at one of the earliest stages of the business lifecycle, and the failure rate of companies at that stage is usually much higher than those at a later stage.
Illiquid investment
Edit
The number of transactions in shares of private companies is usually significantly lower than in public companies, typically resulting in it taking longer to sell shares in private companies at a price that is at least equal to the price that the shares were bought at. Accordingly, the Wombat Invest investment opportunity is considered to be higher risk than more liquid companies.
References and notes
Edit